CLOSİNG CEREMONY OF AZERBAIJAN WEEK
On March 5, 2021, within the framework of the 25th-anniversary celebration events of Kyrgyz-Turkish Manas University Student Council and International Student Council have organized the Closing Ceremony of Azerbaijan Week as the continuation of the 'Country Weeks' series, which was coordinated by the Student Affairs Department. The program was held via Google Meet; Vice-Rector Prof. Dr. Anvarbek Mokeev, Ambassador of Azerbaijan to Kyrgyzstan, Heads of Departments, guests and students attended this event.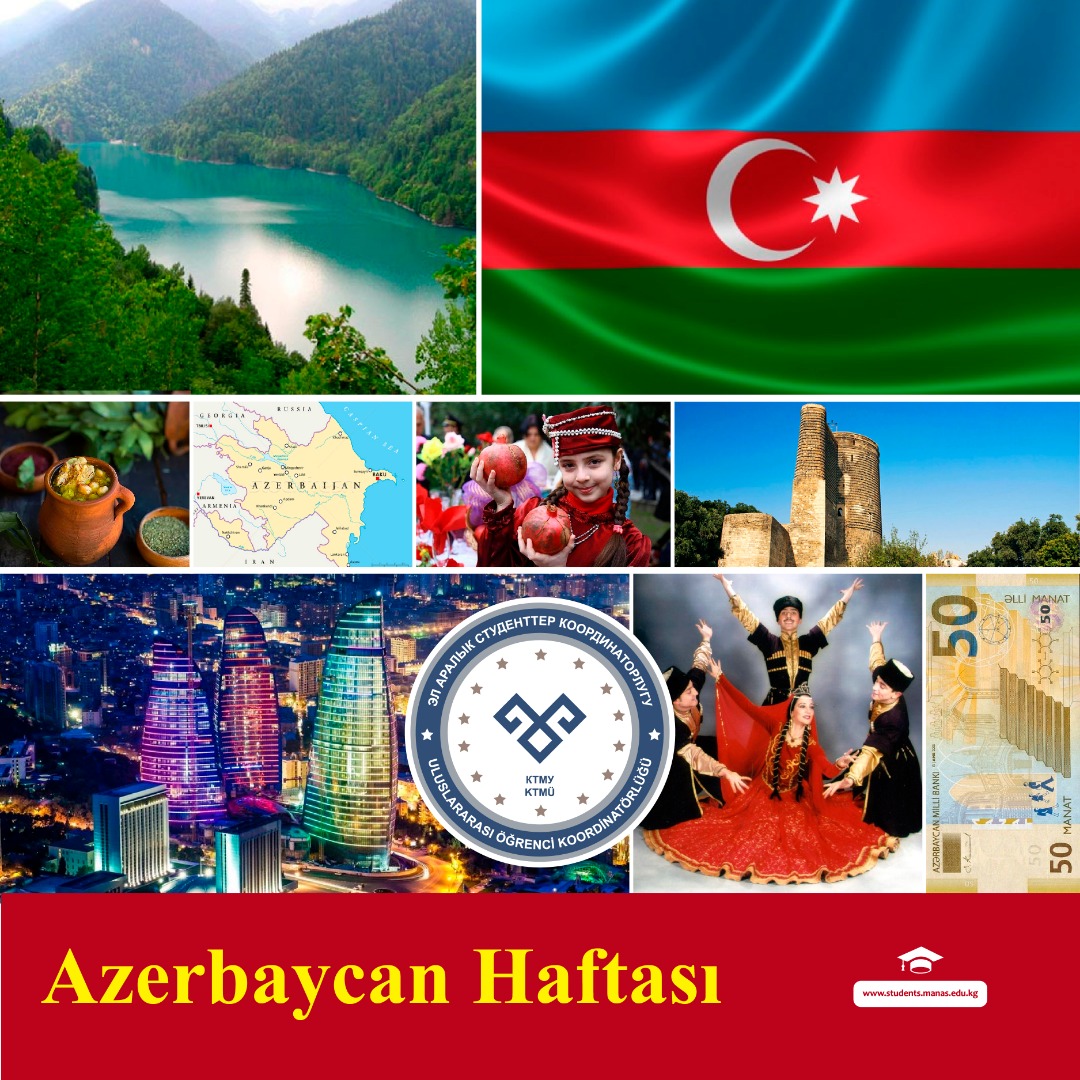 In his opening statement, Vice-Rector of our University Prof. Dr. Anvarbek Mokeev mentioned, 'The "Country Weeks" series is progressing pretty nicely. Azerbaijan is an important and fraternal country for us. We would like to see more Azerbaijani students at our university.'
Ambassador of Azerbaijan to Kyrgyzstan Hidayat Orujov said: 'When we heard that Manas University had prepared such a meaningful project, we were eager to participate in this event. We must introduce Azerbaijan country as it is our duty. As an embassy, we have always been close to Manas University. We always support each other in any field. I would like to hear that students of Manas University could easily speak the languages of the Turkic peoples, including Azerbaijani. I express my gratitude to those who implemented the program.'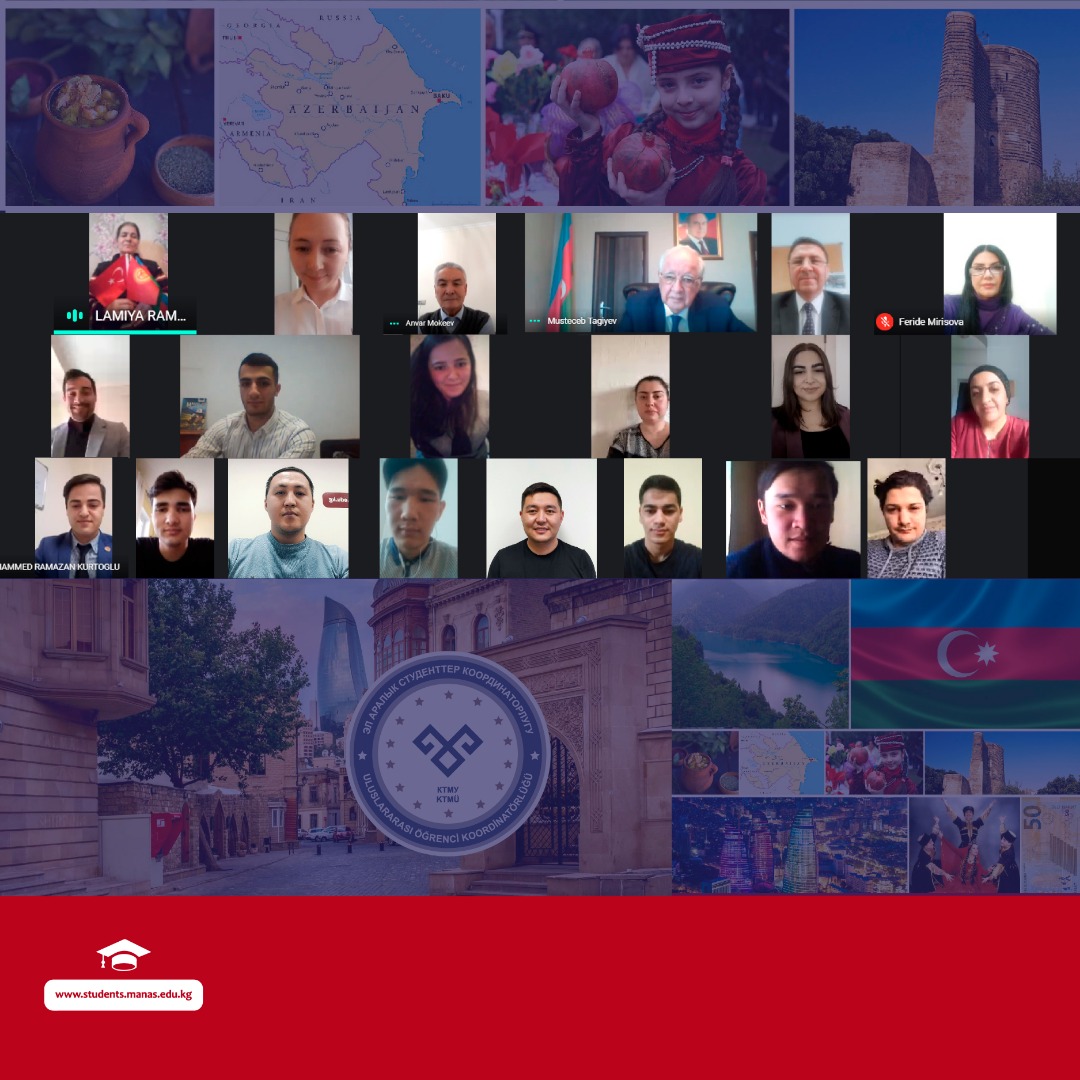 During the program, Feride Mirishova who is a singer and academician from Baku, the capital of Azerbaijan, made the ceremony much more vivid with songs 'Fluttering of Black Sea' and 'Long Live My Folks'. Afterward, there was an introductory presentation about Azerbaijan. Besides, parents of Azeri students made their short speeches and pointed that they were proud of their children due to studying at Kyrgyz-Turkish Manas University with a high-quality education. Then one of our students Aziza Aslanova has performed the wonderful folk song 'Yellow Bride'. After all, our successful alumnus of the High School of Tourism and Hotel Management at Manas University Rauf Gadirli, who works at Turkey's huge hotel as responsible for F&B Bar and Restaurant, shared his feelings and thoughts about Manas University's significant contribution to his life. Mr. Rauf was able to upgrade himself in different fields while studying at Manas University. For instance, improving language skills, exchanging cultures, acquaintance with new friends, and so on. Additionally, the alumnus said he has missed university life.
Eventually, the event was ended by taking photos and an amazing Azeri song.
Prepared by: Muhammed Ramazan Kurtoglu

Translated by: Adina Rashidova