ECO-MARATHON
On February 8-14, 2021, there was held an 'Eco-Marathon' conducted by the 'Biota' environmentalists club of the Student Council.
According to the final 6th and 7th tasks of this marathon, participants have shared their impressions and thoughts about the event. This eco-marathon included such missions as cultivating house plants, garbage and unnecessary clothes sorting, rational shopping (buying only required food), and watching eco-friendly films. Each participant was evaluated according to the posts and stories on their social media pages.
At the end of the marathon, the most 5 successful participants were awarded special gifts.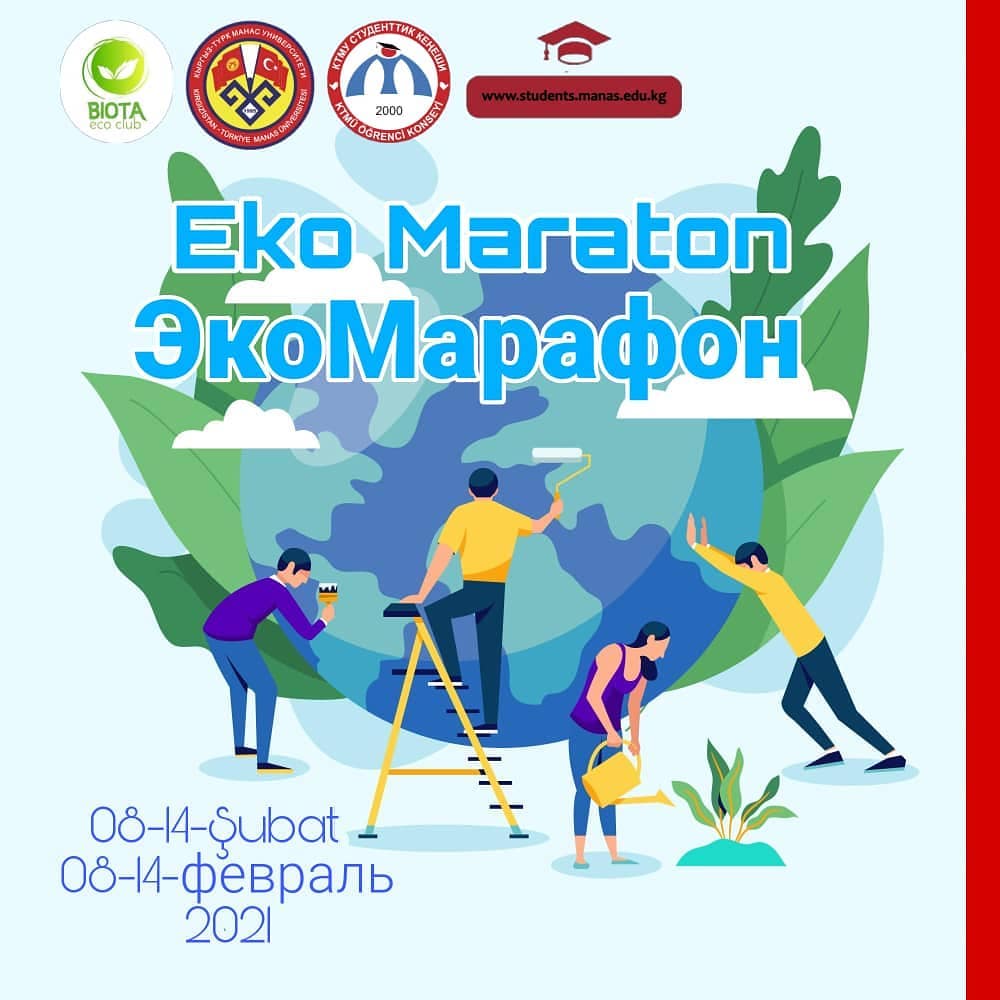 Prepared by: Muhammed Ramazan Kurtoglu

Translated by: Adina Rashidova