SOCIAL LIFE OF TRANSHUMANT TURK NOMADS
On February 5, 2021, there has been a seminar 'Social Life of Transhumant Turk Nomads' organized by the 'History of Central Asia' club of the Student Council. This seminar was held online via Google Meet with our guest from Tokat Gaziosmanpasa University Prof. Dr. Alpaslan Demir, a lecturer at the History department.
The webinar was moderated by postgraduate student Ozan Turan in Q&A format between moderator and invited speaker Prof. Dr. Alpaslan Demir. The discussion was about the nomadic lifestyle of Turks in Central Asia; their customs and traditions; some characteristics; social life, and the period before their immigration to Anatolia (Anadolu).
At the end of the webinar, participants and students asked several questions regarding this workshop. Afterward, the heads of the club expressed their gratitude to the guest Prof. Dr. Alpaslan Demir, and participants.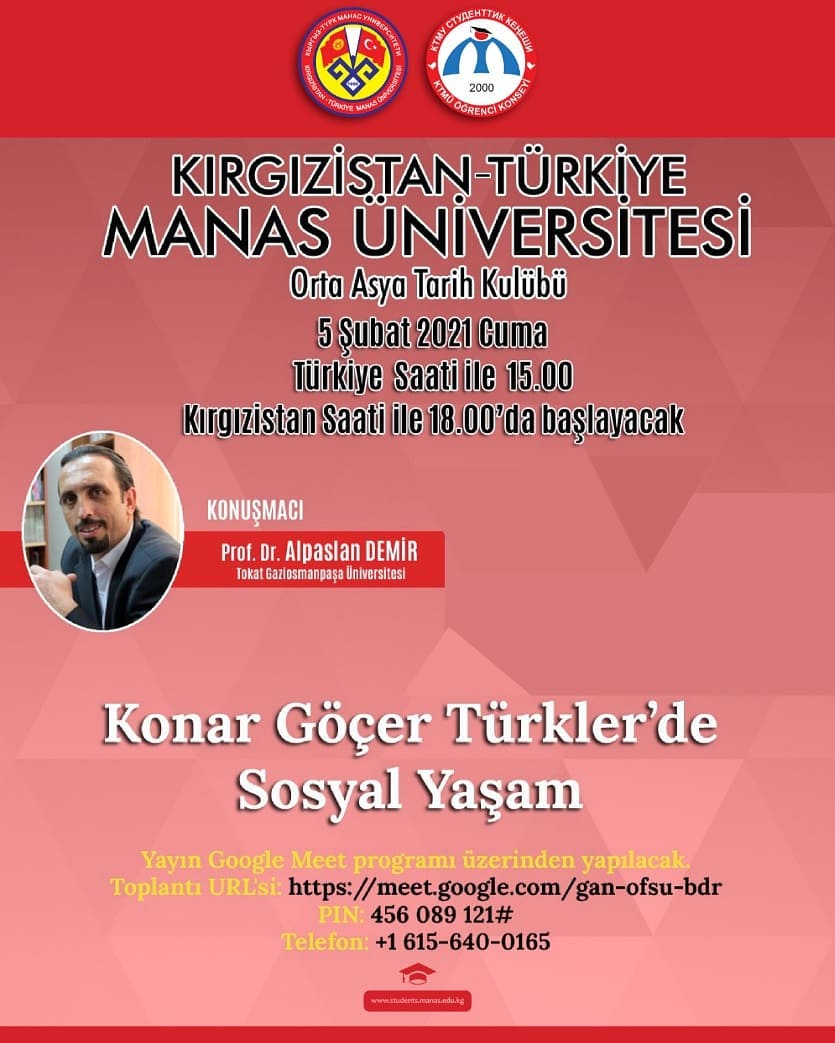 Prepared by: Muhammed Ramazan Kurtoglu

Translated by: Adina Rashidova