Poetry Party Stirred the Soul of Audience
On 17th of November in the conference hall after Kasym Tynystanov, was held a recital of poetry by the young writer Bekbolot Sarybaev.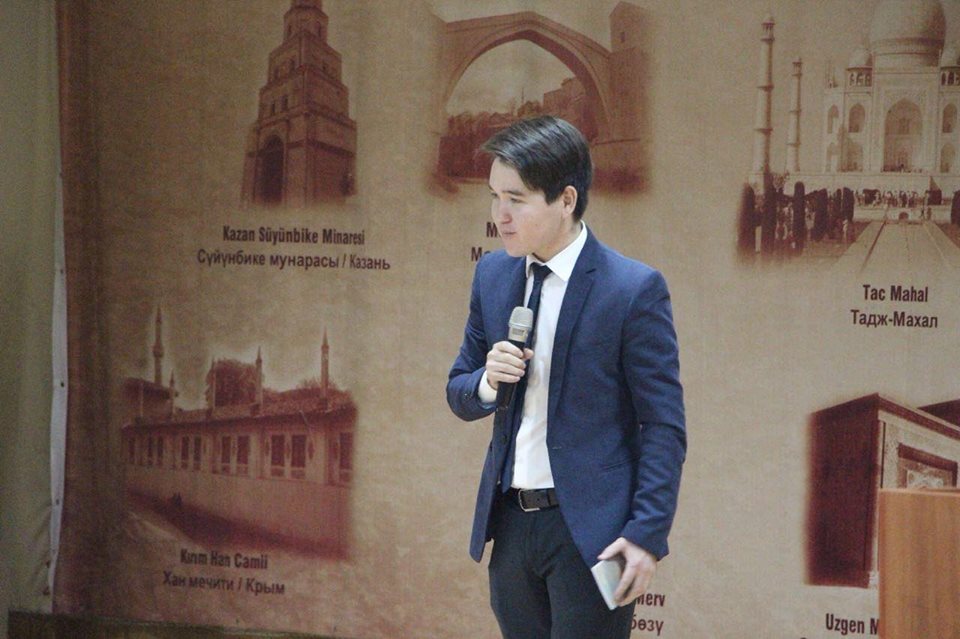 Guests of the evening were well-known poets Altynbek Ismailov, Berdibek Zhamgyrchiev also the Dean of the Faculty of Humanities Professor Layli Ukubaeva.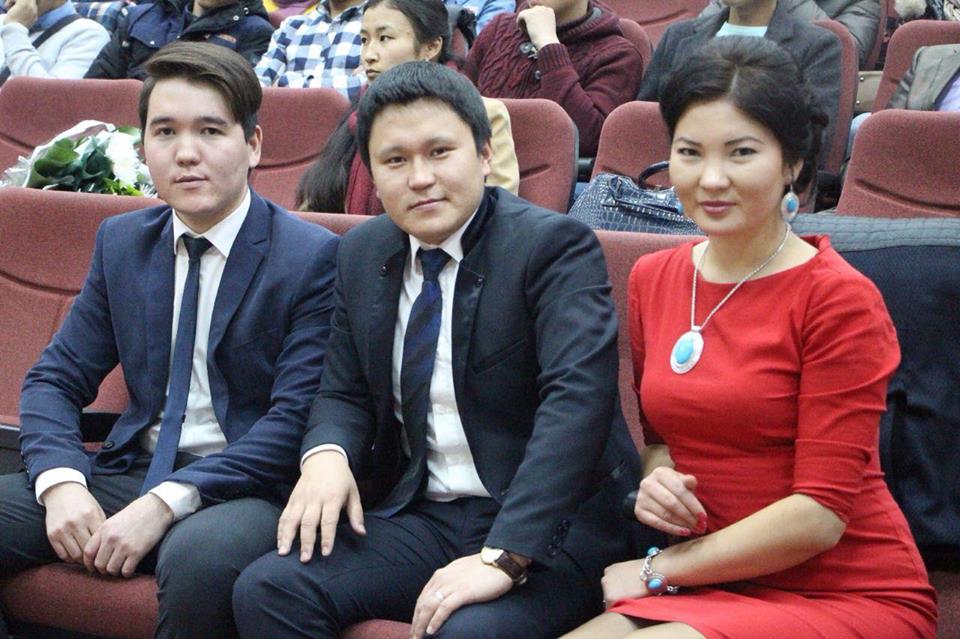 "Poets are the artists, who paint pictures with words," said Layli Ukubaeva.
Noting that Bekbolot SARYBAEV is a student of the 2nd course of the Faculty of Humanities Department of Turkoloji.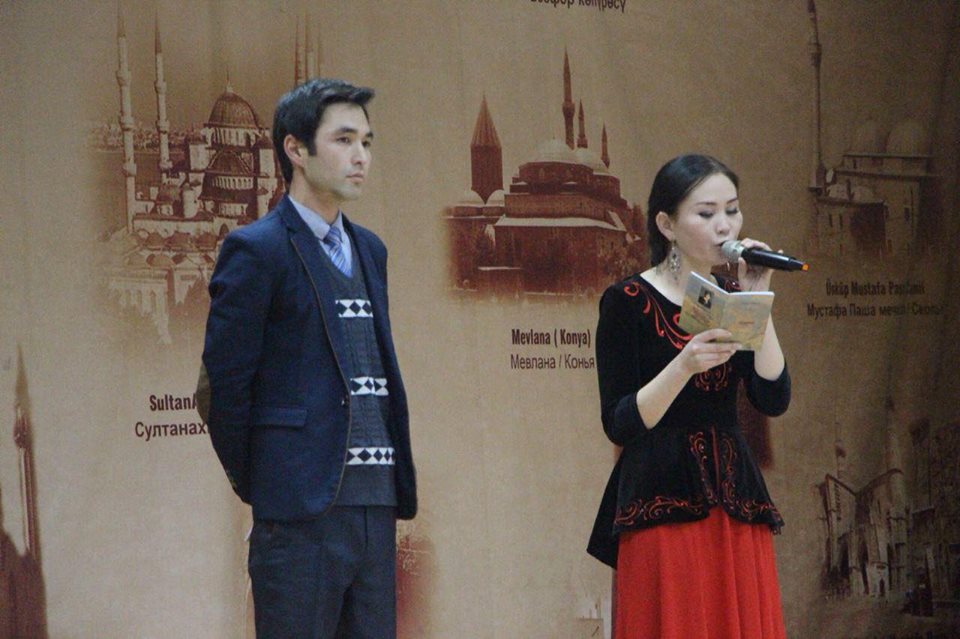 Prepared by: Asel Shamilova
Translated by: Aikel Tashtanbaeva