The students of the faculties of Agriculture and Veterinary met with the rector
On January (February) 15, our rector professor Dr. Sebahattin Baljy and Vice-rector professor Dr. Anvarbek Mokeev conducted discussion with students of the faculty of Veterinary and Agriculture.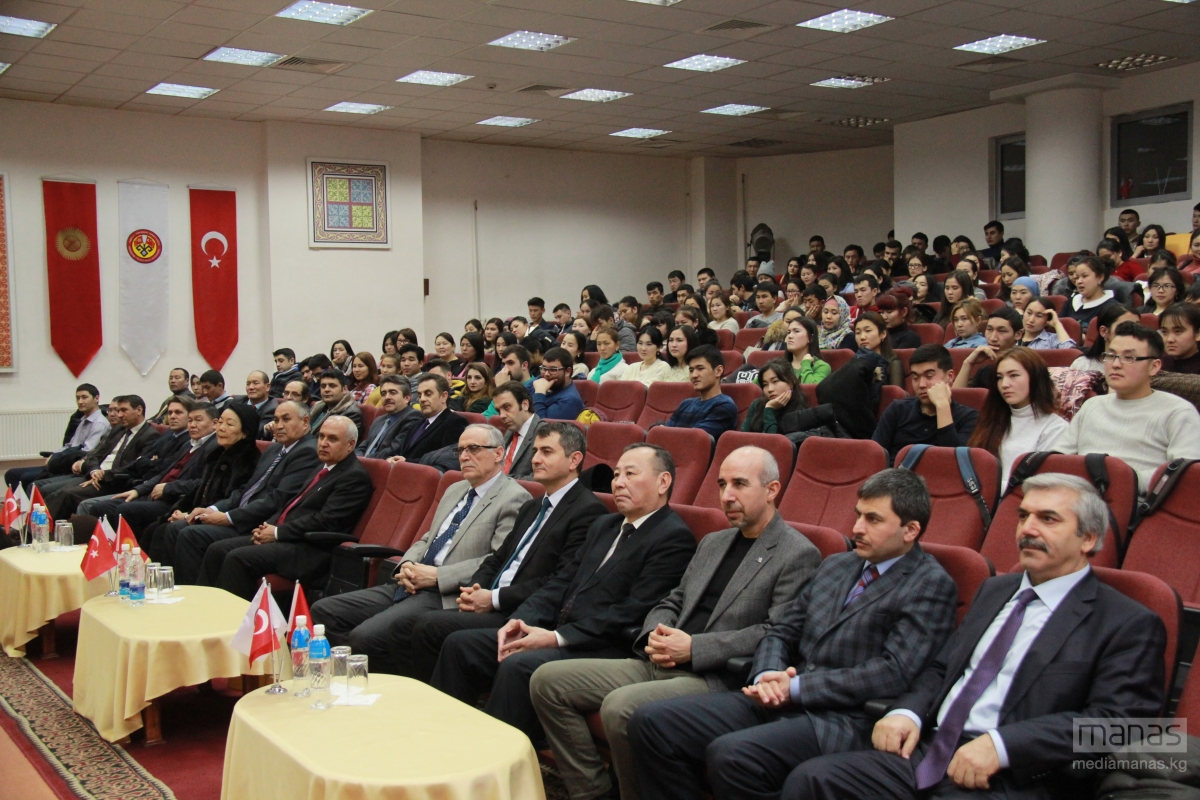 Meeting started with showing the introductory video of the university and the short film about the WNG2. During the meeting rector primarily took interest in achievements and problems of the faculties. In his speech, he stressed that the faculties of Agriculture and Veterinary are the source training most needed specialists. In addition, " in rapid developing of modern technology era, you should get knowledge according to the time. Learning throughout the life is the right choice," he said.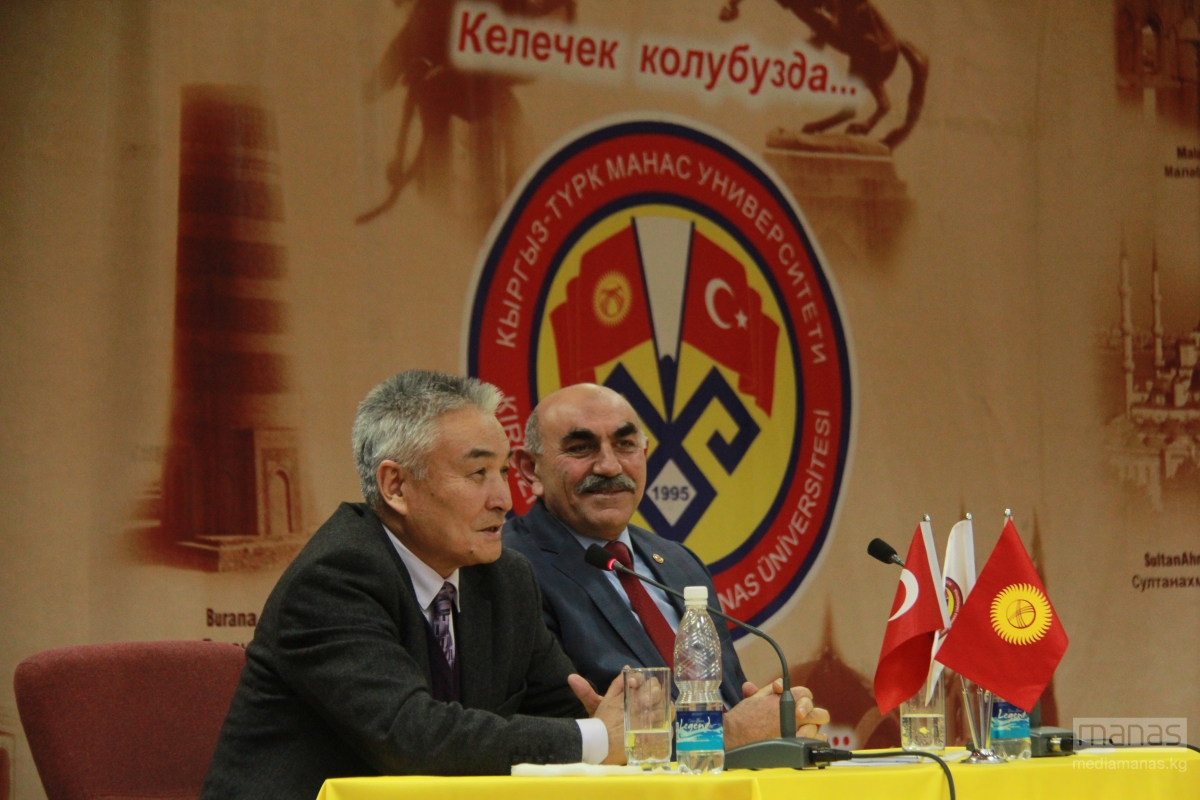 At the end of conversation with students, they answered to the questions of students at the meeting, and to the video-quizz prepared by the student portal "Manas Life".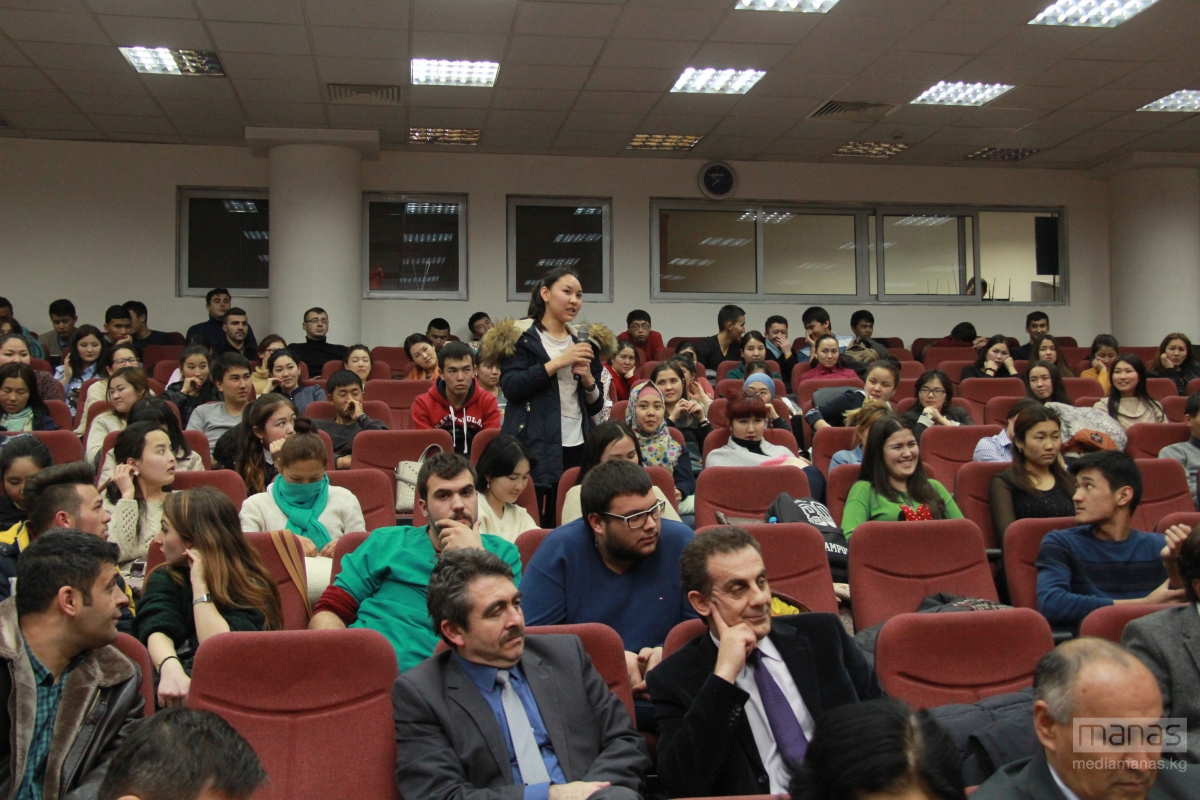 Reminding that last week took place meeting with the students of Natural Science Faculty.
Some questions asked by students:
1. Is there a possibility to construct greenhouses for practice?
Professor Dr. Sebahattin Baljy: In the new constructed building of Agriculture Faculty established the best conditions for practicing. There will no need to construct new greenhouses, when we enter the new building.
2. Why the student exchange program "Mevlana" reduced places in admission of students?
Professor Dr. Sebahattin Baljy: In connection with Economic circumstances, there were taken some restrictions. And, "Mevlana" exchange program was taken out from some faculties. Despite this, using all opportunities, we made all the efforts to increase the places.
3. Do we have opportunities to use the university's transportation for attending the seminars of the club "Agro Progress", which is outside the institution?
Professor Dr. Sebahattin Baljy: Well, You are doing good job! Of course, we always support.
Prepared by: Adinai Kurmanova
Translated by: Aikel Tashtanbaeva