Poetry Evening "The height we look for"
Was held a poetry evening of the young poets, preparatory course students' Mirlan Askarov and Aijan Oskonbai, called "The Height We Look For". The event was organized with the support of Student Council and Literary Clubs "Jany Tolkun", "Jiger".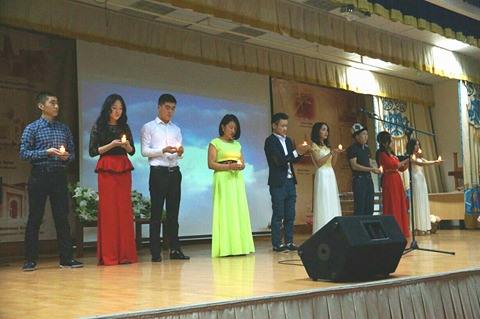 The poetry evening brought the poems of the young poets' to audience. The first part of the evening was called "Fall Desires" and were recited love poems accompanied with theatrical performance. And, in the second part were recited patriotic poems about motherland, parents, mother tongue in the framework of the topic "Patriotic Feelings". Last part concluded with songs of good wishes and advices.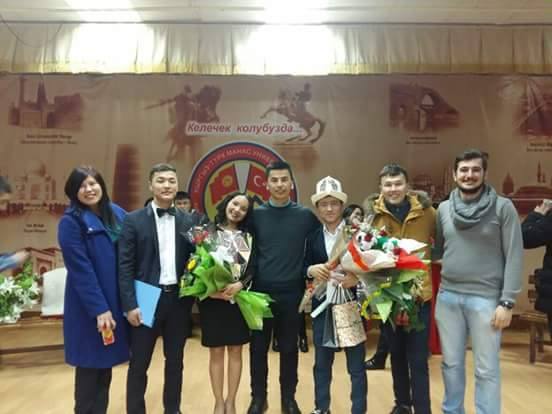 In the end of event, the invited guest, philosopher, poet Omurbubu Begalieva wished luck to young poets, and gifted them with her own book.
In addition, in 2016 there were published Mirlan Askarov's "Addressing to my Love", and Aijana Oskonbai kyzy's "My Songs of Childhood" books of poems.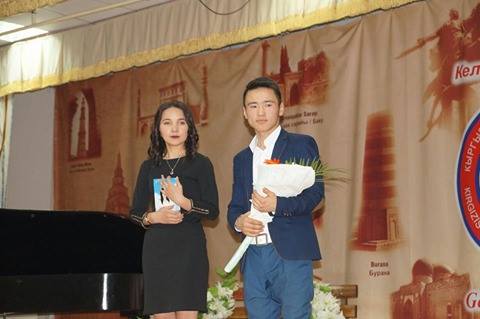 Prepared by: Adinai Kurmanova
Translated by: Aikel Tashtanbaeva