Meeting of the Embassy of Afghanistan with students
Plenipotentiary Ambassador of the Islamic Republic of Afghanistan in Kyrgyzstan Mohammed Issa Mesbah met with students from Afghanistan getting education at our university.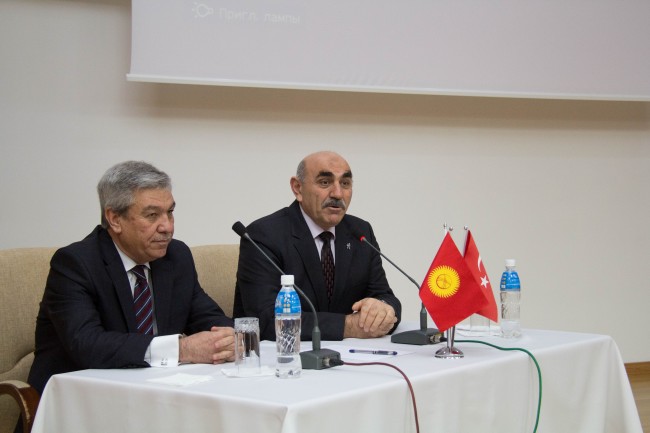 During the meeting the Ambassador got acquainted with the achievements of the students and wished them success in their studies.
"Properly use the opportunities that university gives you. We have high hopes for you, hope you will meet them," he said.
Further, the Ambassador answered to students ' questions and told about the readiness to help at any time.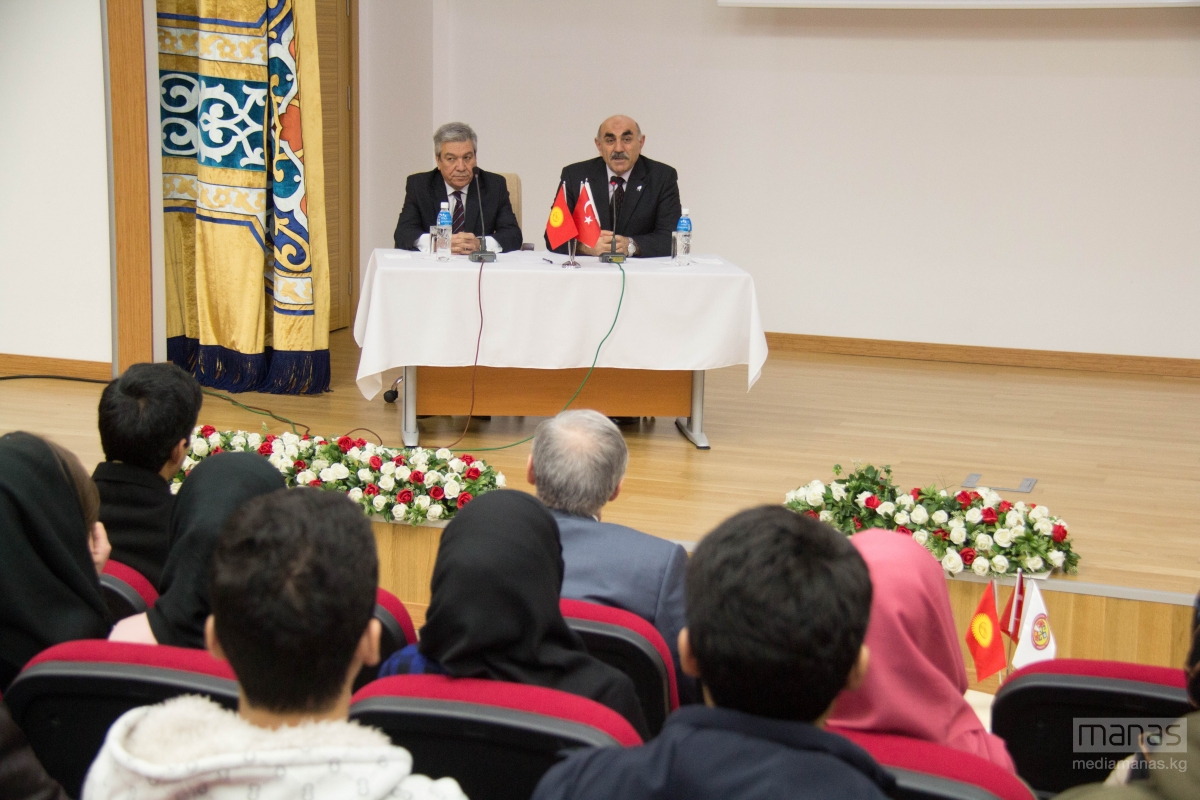 Noting that the purpose of these meetings is acquaintance with students, solving their problem and support for the initiative of students.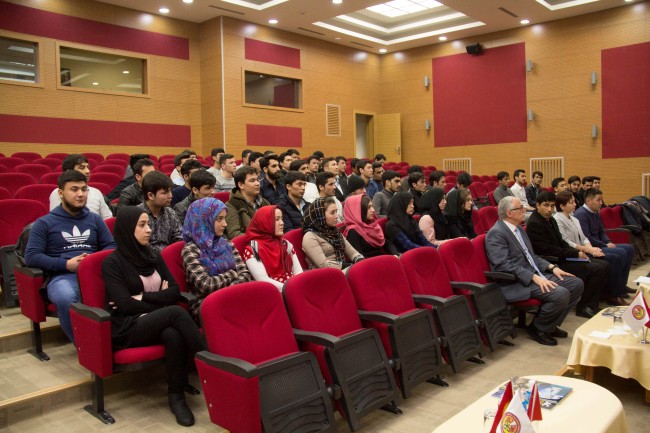 In our university there are students from 14 countries. From Afghanistan there are 66 students.
Reminding, prior to that, there were held meetings with the embassies of Kazakhstan, Tajikistan and consulate of Mongolia.
Prepared by: Adinai Kurmanova
Translated by: Aikel Tashtanbaeva