Commemoration of Junus Emre
On February 24, at the conference hall Kasym Tynystanov was held a commemoration party of the great writer, scientist Junus Emre, which is organized by the Faculty of Humanities and International Students Coordination in the framework of the project "Stars of the Turkish World".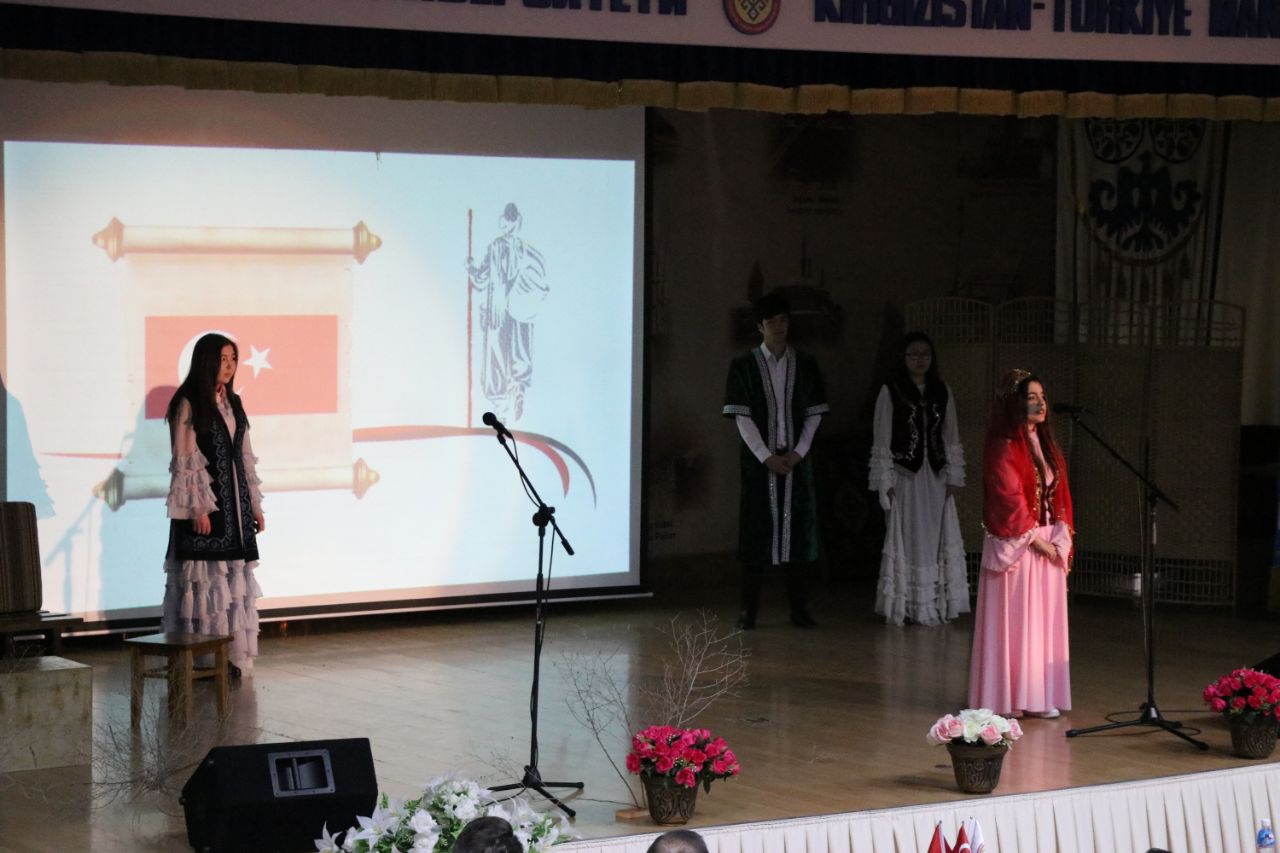 The event was participated by the rector, professor Dr. Sebahattin Baljy, the teacher staff and students.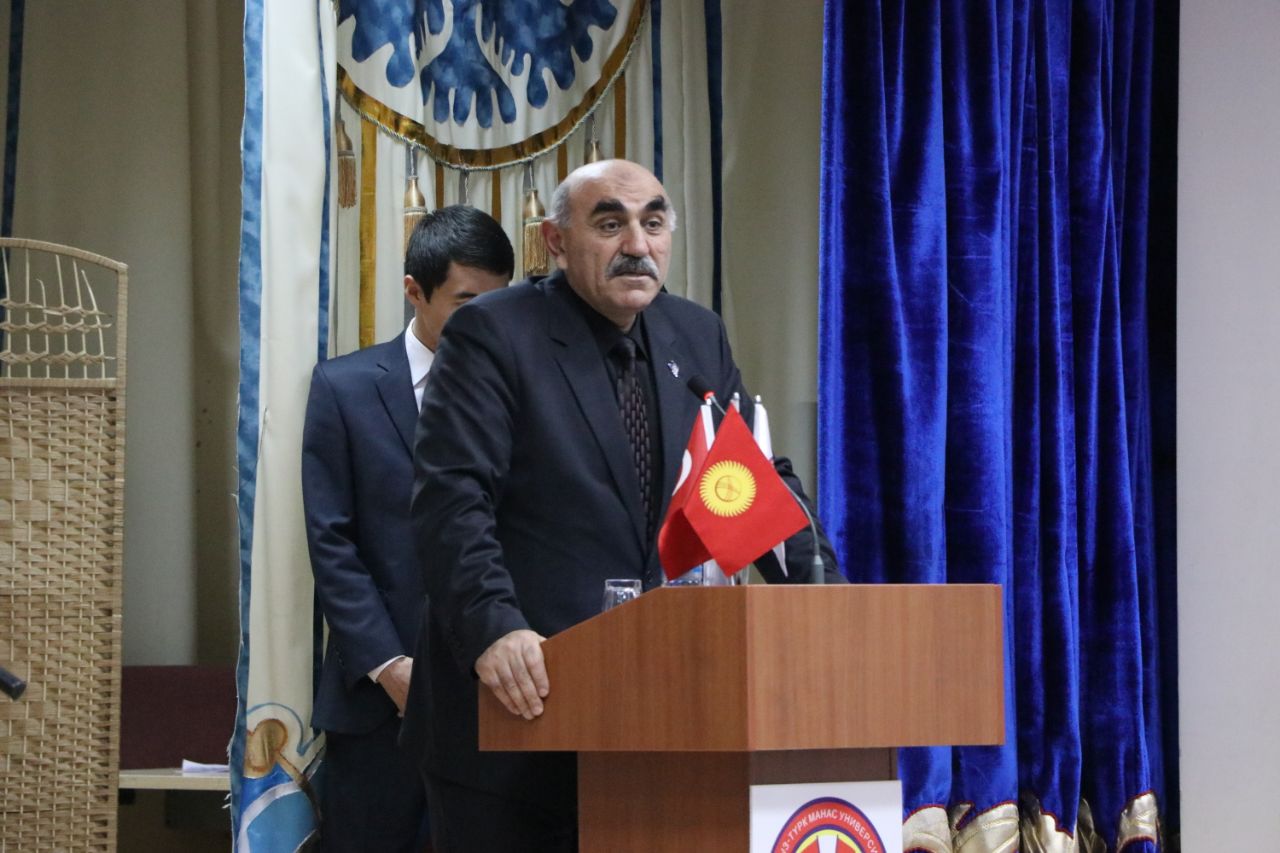 His poems "Calling you Mevlam", "I lost Jusuf", "Muhammad, the beauty name, the beauty self" and his other poems in Kyrgyz, Kazakh, Turkish, Farsi, Uzbek and Russian were expressively performed at the event.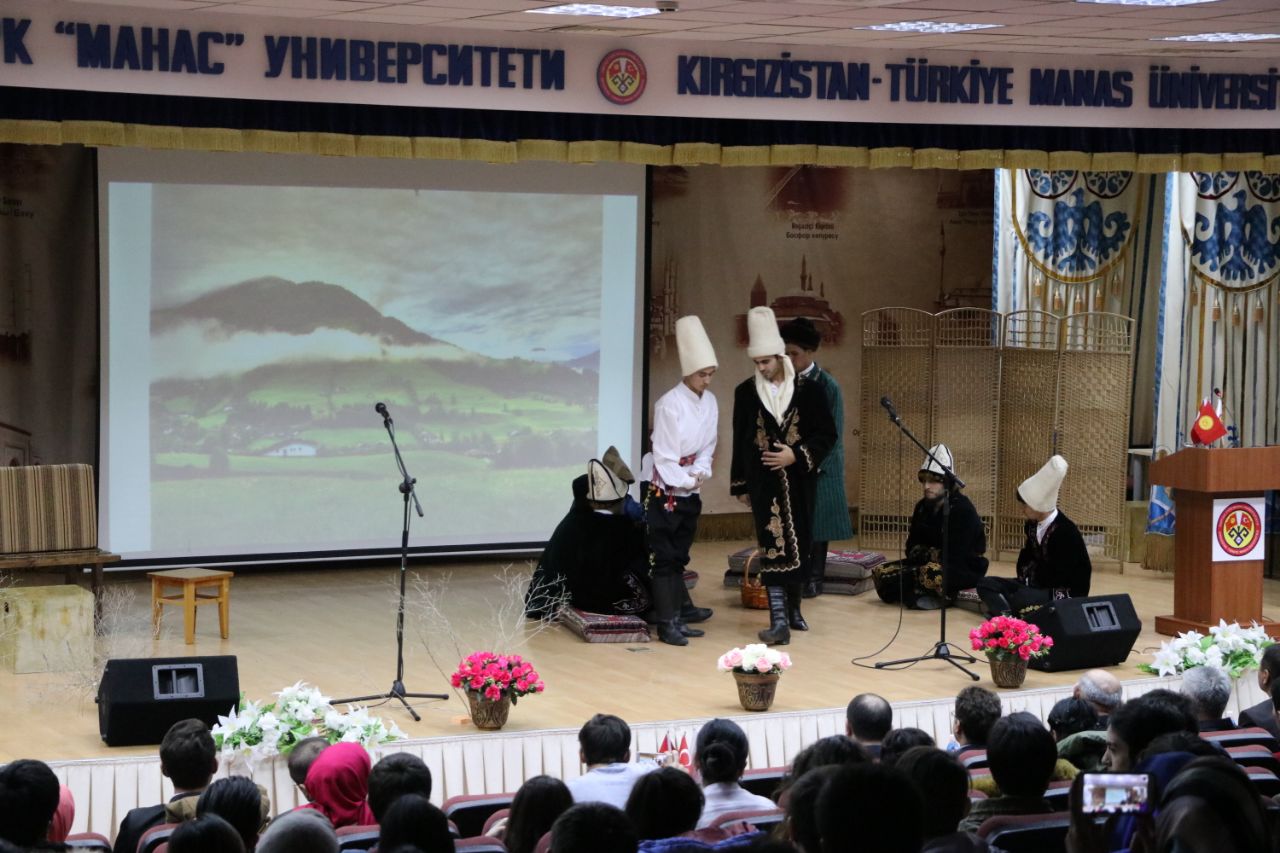 Besides, there were shown a biographical movie of Junus Emre. Also, the event was accomplished with the performance of scenes about the writer.