10 000 som for winners of 'Oylonshow' club game
Students Council's intellectual club 'Oylonshow' successfully opened it's 7th regular seasons game on March 9. The game was sponsored and supported by well-known producer, the founder of 'Ak kalpak' day Yrysbek Jabirov. The well-known journalist Tynchtykbek Kojobekov, singers Sultan Sadyraliev, Ilyaz Abdrazakov and the alumni of our University, singer and presenter Urmat Usenov were the judges of the game.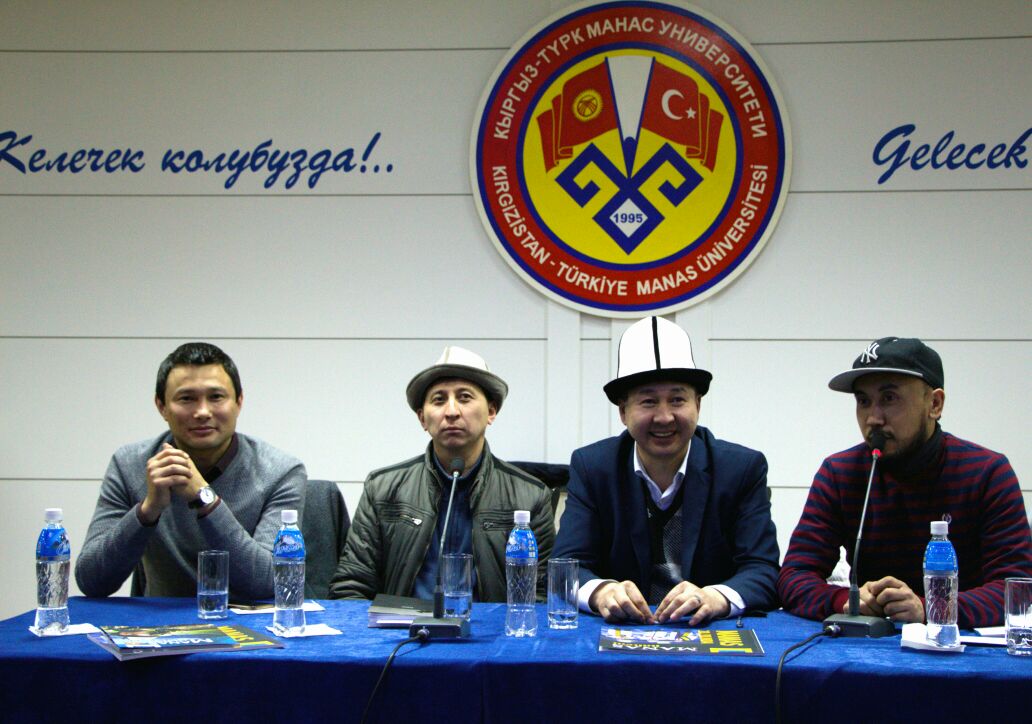 The questions of the Contest "World Cultures" included about epic Manas, cinema, literature, music and historical places. At the opening ceremony there were 16 team but after selection in common questions 10 team had a right to compete with each other in 2 stages. At the 1st stage the captains of the team compete. As for the 2nd stage there was a team's game. Competition was exiting because there were teams with a same points, winners were defined after additional questions by judges.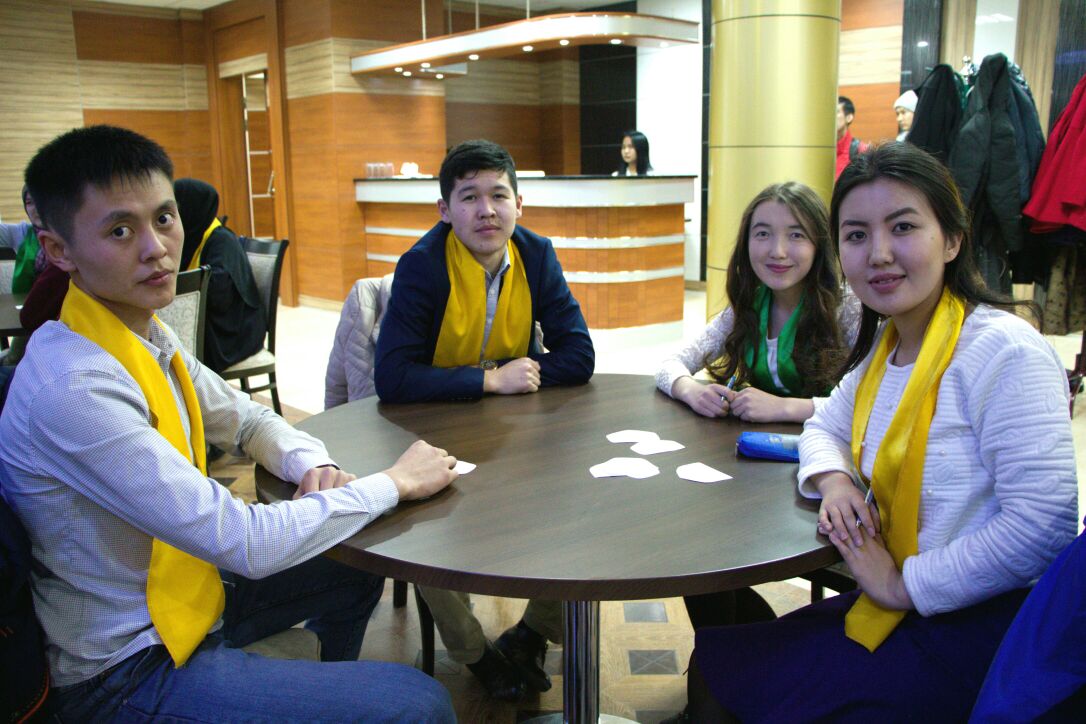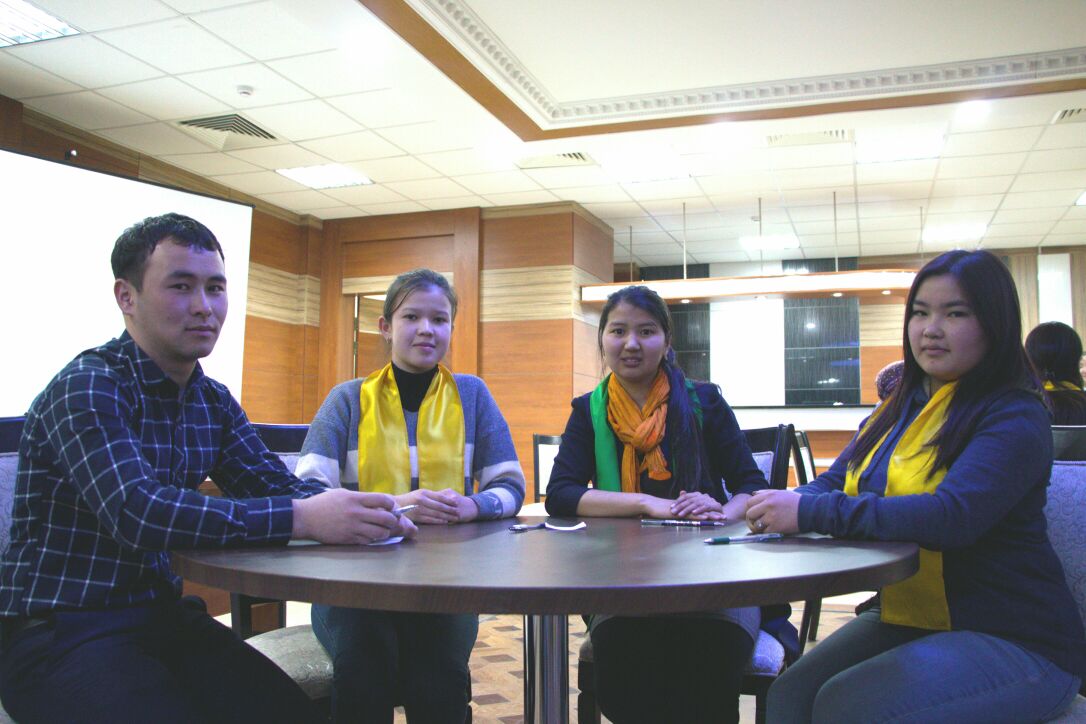 Mind mix' team took the 4th place and awarded with 1000 soms, the 3rd place winner was team 'Olimp' awarded with 2000 soms. The 'Legion' team took the 2nd place awarded with 3000 soms and the Aykol' team took the 1st place and awarded with 4.000 soms and with certificates.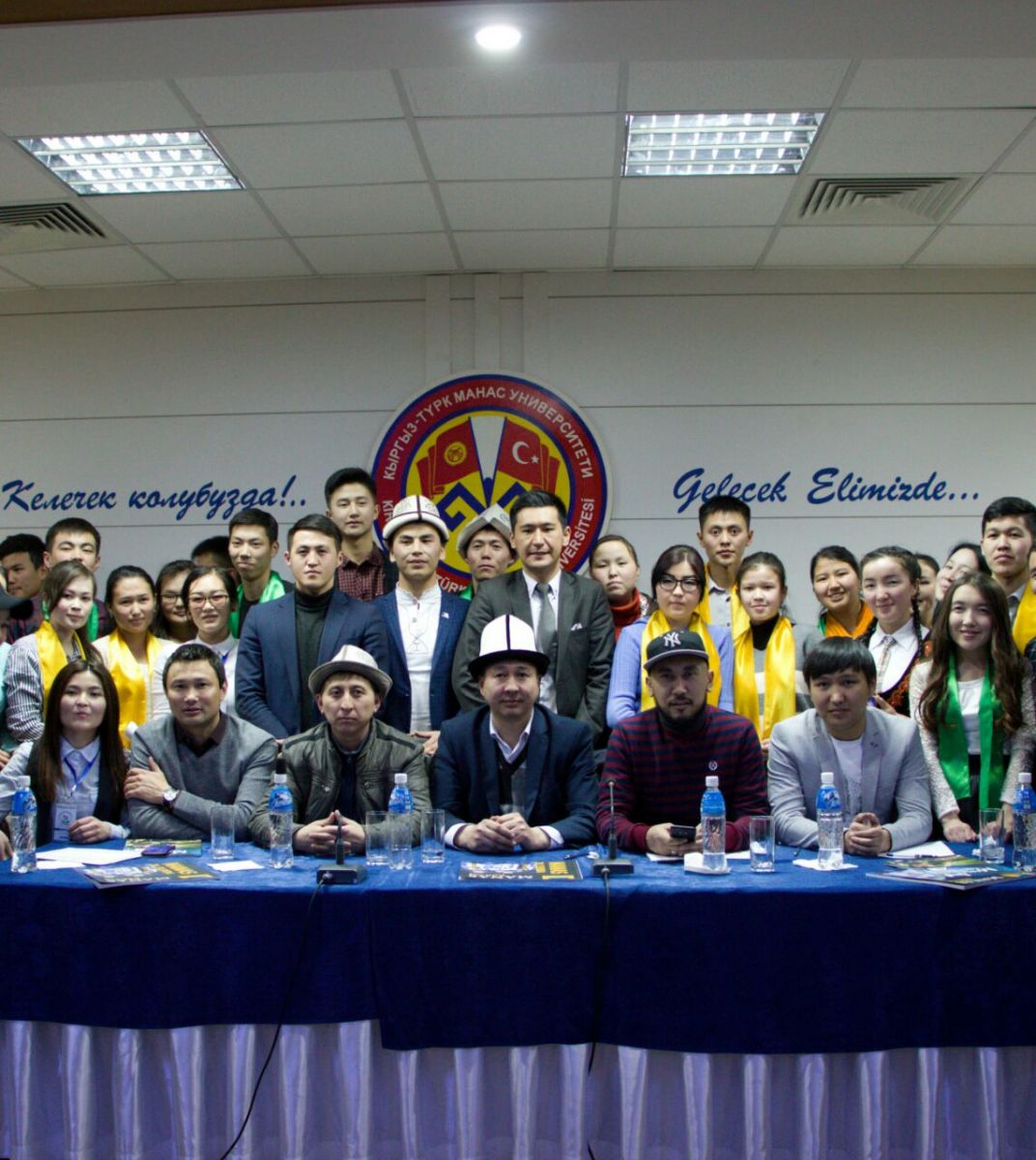 Noting that audience who asked their own questions to participants also awarded with Money.
At the end of the game singer Sultan Sadyraliev and Ilyaz Abdrazakov performed their songs.
Prepared by: Adinai Kurmanova
Translated by: Aikel Tashtanbaeva