The next conversation evening held with Engineering Faculty
On March 29, the rector of our university, professor Sebahattin BALCI and, vice-rector, professor Anvarbek Mokeev held a conversation evening with students of Engineering Faculty.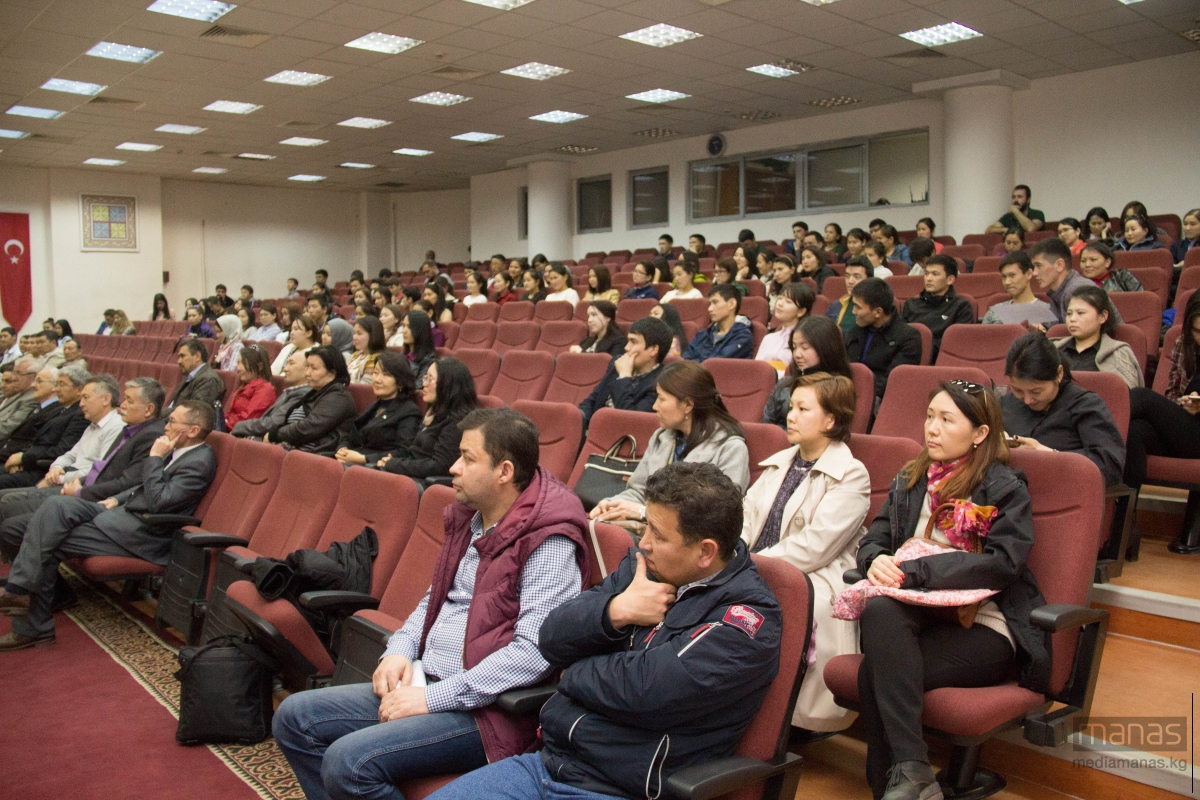 The meeting started with an introductory video of the university and with a film shot in a World Nomad Games. In his speech, rector told about the opportunities of the faculty, about the human traits and his successful career building. He said, "To be similar to someone do not makes you unique. You must be different from others by your best personality traits and high education."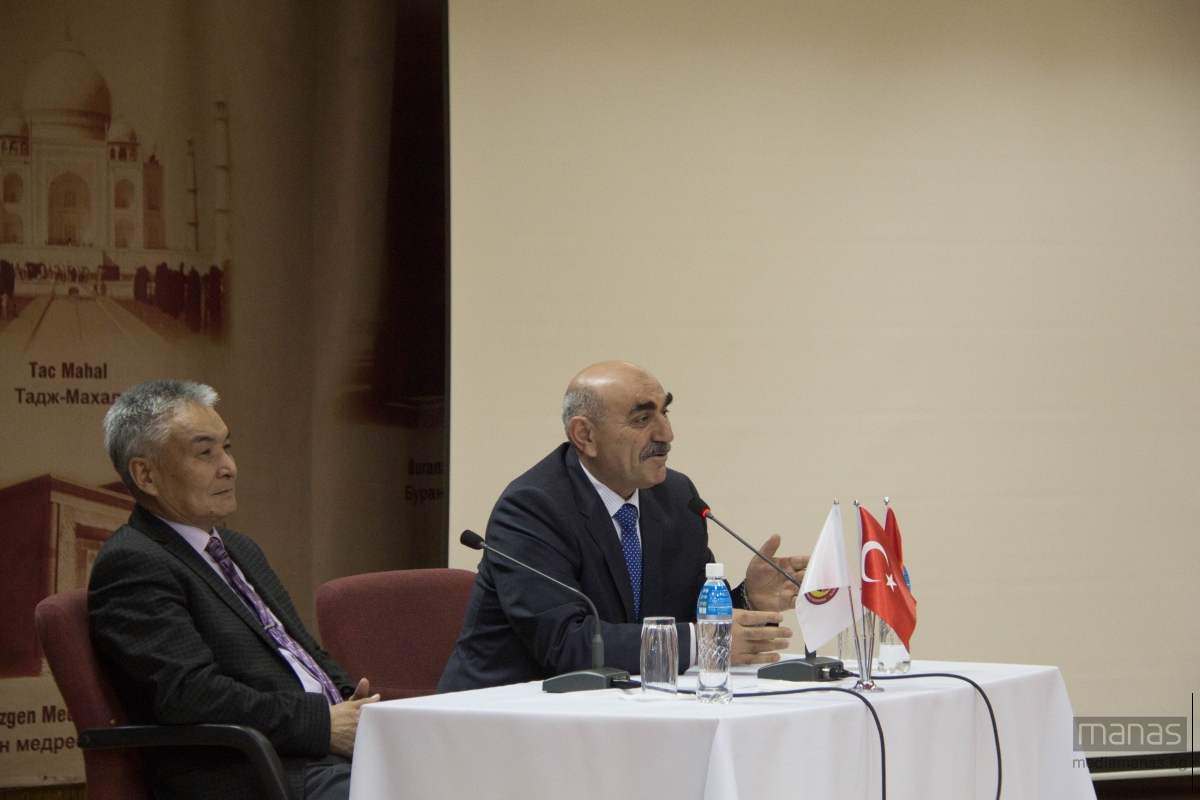 And the vice-rector told about the all terms and conditions provided for students and called them for right usage of these provisions. At the end of the meeting, rector and vice-rector answered to the questions of students and the portal "Manas Life".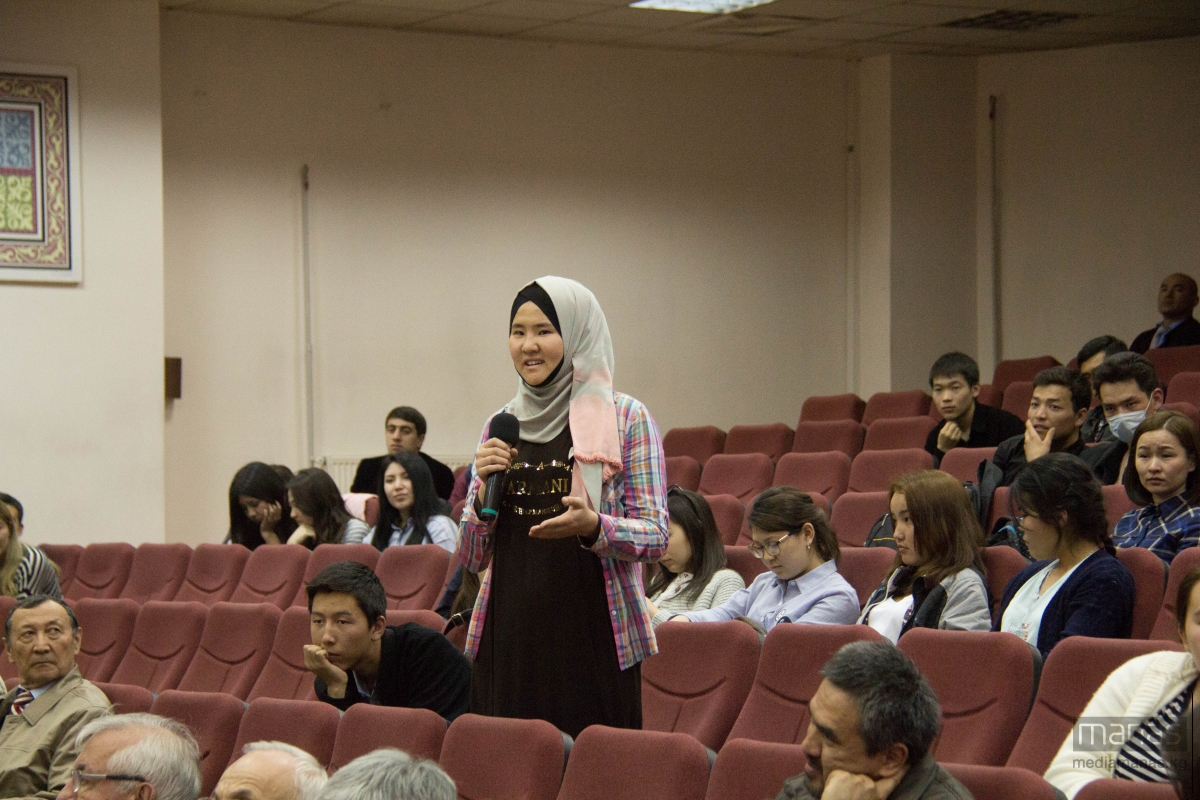 Reminding, before the students of the professional high school had a conversation evening with rector.
Questions asked during the meeting.
1. Tell about your family?
Professor Sebahattin BALCI: I have 87 years old mother, my wife and two sons. Both of them are engineers.
2. We have a less opportunity to get 3.0 points, because of the difficult subjects of our faculty. Do the students with 2.5 points have an opportunity to get a monthly scholarship of our university?
Professor Sebahattin BALCI: There mustn't be a problem about the difficulty of subjects. Only the cleverest students study in engineering faculty. So, leave your laziness behind and study hard. There are students with average point 4.0 in engineering faculty. It will be unfair, if we say these students' subjects are easy than yours.
3. Is medical faculty going to be opened?
Professor Sebahattin BALCI: We have a plan about opening the medical faculty. Now, the plans are in process and the initial actions are being made. In near 10 years, we will see the days of applying new students to this faculty.
Prepared by: Elina Mamytkanova
Translated by: Aikel Tashtanbaeva