Conversation meetings with Rector has completed
On April 5, the Rector of our university Prof. Dr. Sebahattin Balci and the Vice-Rector Prof.Dr. Anvarbek Mokeev held a conversation meeting with the students of Higher School of Physical Education and Sports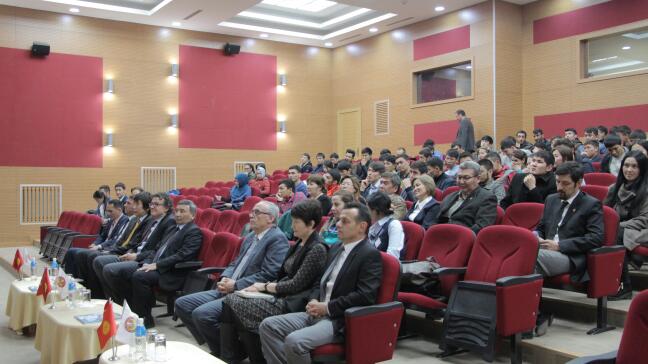 The meeting started with the introductory video of our university. The Rector told about the opportunities provided in the high school of sports and shared with the human traits and his successful life-experiences. In his speech he informed "Trying to be similar to others never makes you unique. You must be different from others by your behaviors and good knowledge".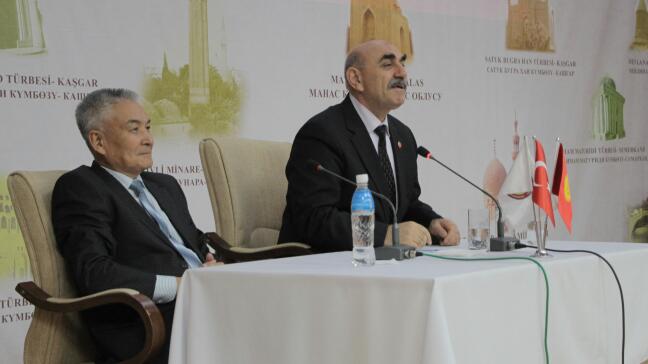 And, the Vice-Rector told about the best conditions provided to students in the sports high school, and called them to take advantages from provided opportunities.
In the end of the meeting, the rectors answered to the questions asked by students and the portal "Manas Life".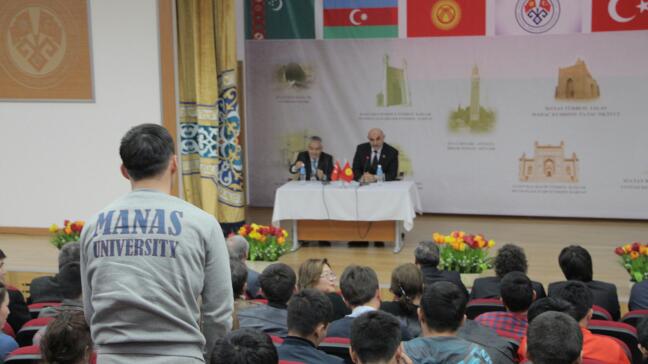 Reminding that before the meeting with rector was held with the students of Engineering Faculty. The meetings were continued whole academic year, and the 12th meeting was ended with the students of Physical Education and Sports High School.

Questions asked by students during the meeting:

1. Why the student exchange program "Mevlan" excluded from our faculty?
Prof. Dr. Sebahattin Balci: This issue is not solved by our university. We got some orders from Turkey for to exclude the exchange program "Mevlan" from some faculties. And, we are doing our best in order to not reduce our students number.

2. Which kind of sport you did when you were young?
Prof. Dr. Sebahattin Balci: In my youth I was engaged in various types of sports. But, I do not go to any kind of sports. I run in the mornings breathing with fresh air, it is the best sport exercise for me.
Prepared by: Adinai Kurmanova
Translated by: Aikel Tashtanbaeva