Solo Concert of Beksultan Alimbekov
A sophomore student of the Art Faculty's Music Department in Kyrgyz-Turkish "Manas" University, the winner of the music contest "Ysyk-Kol 2016" Beksultan Alimbekov hold his first solo concert "Yiygym".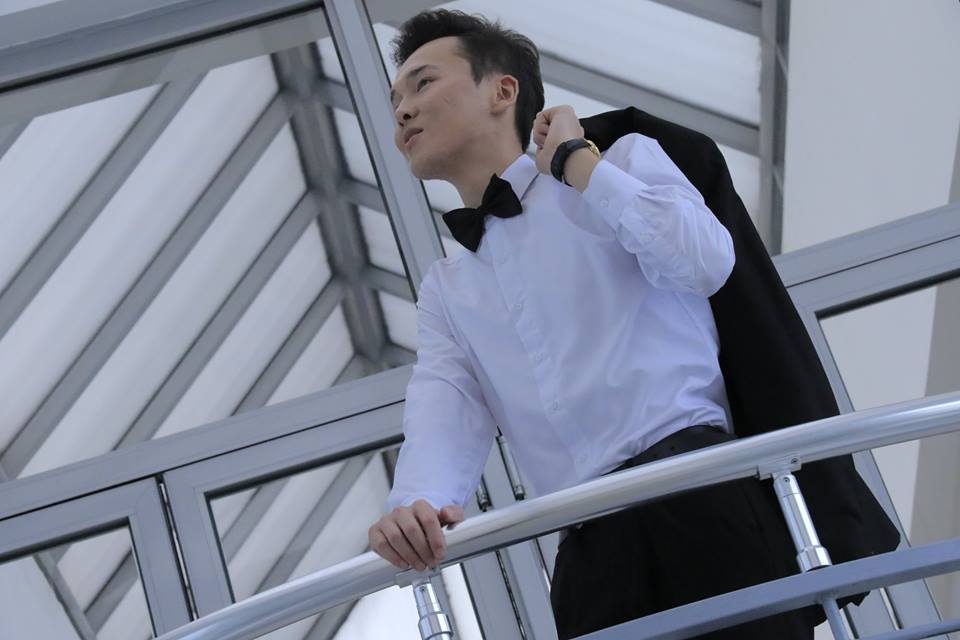 The concert brought together teachers of the university, famous pop-singers, students, and Beksultan's close friends along with his future colleagues. First, there was shown a short biographical video about Beksultan Alimbekov. The video showed Beksultan's way in the field of art, his teachers and success. All the songs were performed in accompany by live music, and were sang fresh songs. And, the well-known moderators Aizada Jamgyrchieva and Barpy Matraimov cheered up the audience.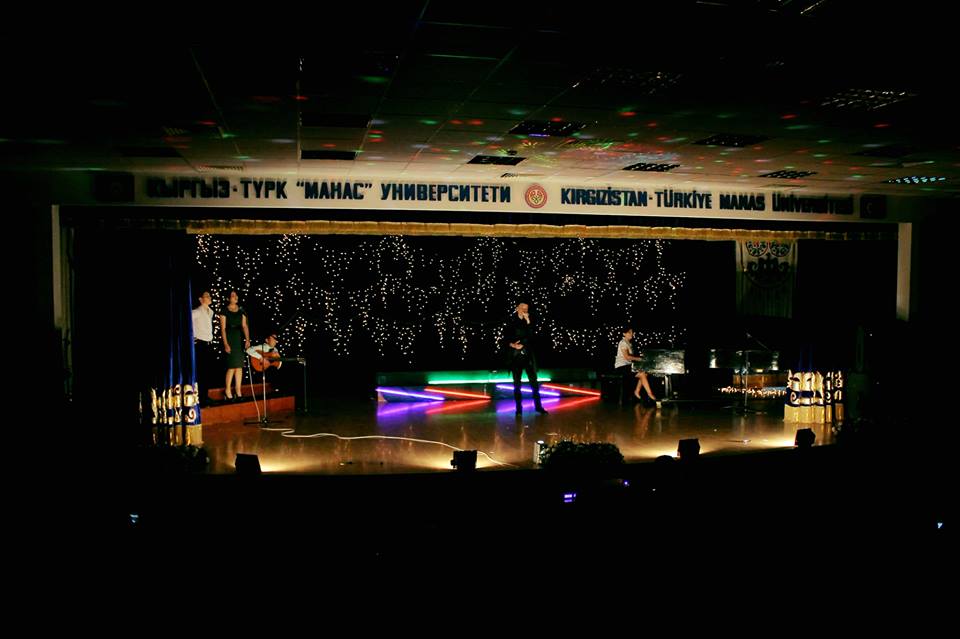 The concert also gave the audience an opportunity to listen to the Kyrgyz Republic's recognized national artist Jamilya Muratova, famous singers Gulzinat Suranchieva, Tima Mukashev, Burul Arunova, and the young talented singer from our university Syrga Sagynbek kyzy. Besides, the concert continued with the Kyrgyz dance by the dancers "Manastyn Kyzdary", play on komuz by "Dastan", and ended with Furshet. Noting that before, there was held a debut concert of the same faculty's 4th year student Azat Sadykov.
Prepared by: Adinay Kurmanova
Translated by: Aikel Tashtanbaeva