Seminar with Education Programme Participants Took Place
On October 18 the Student Council's Education Committee held a seminar entitled "Let's Share".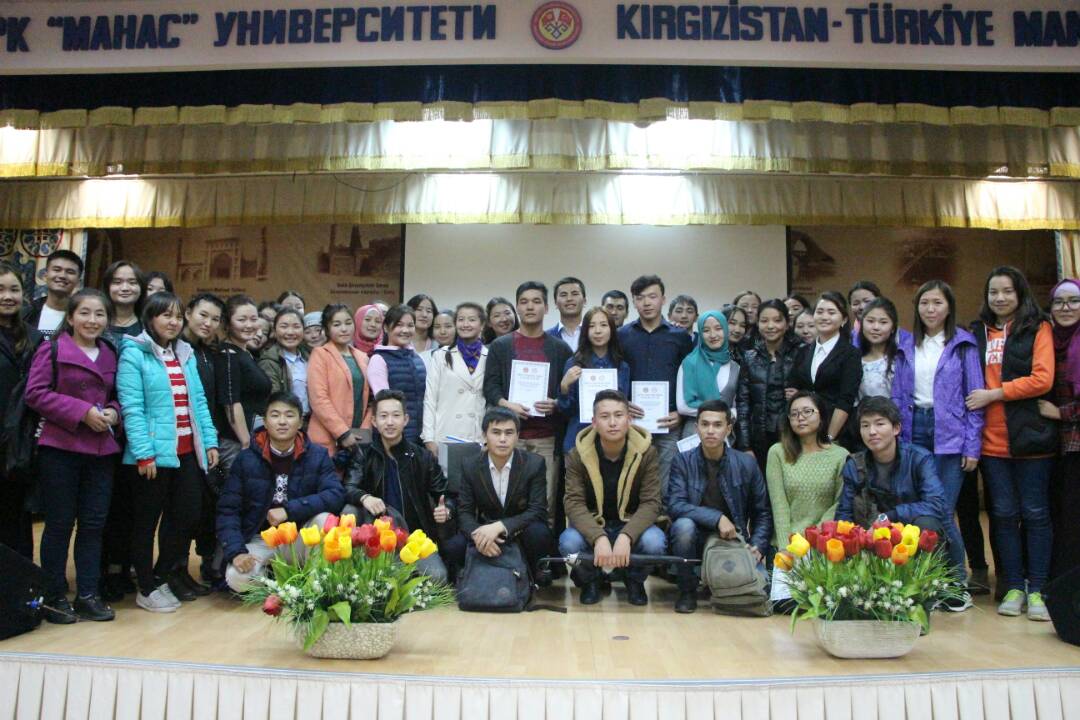 At the seminar the students who traveled abroad to study through exchange programmes shared their experiences. At the seminar the Director of the Students Affairs Office, Ms. Kyial Turdakunova, said in her opening remarks: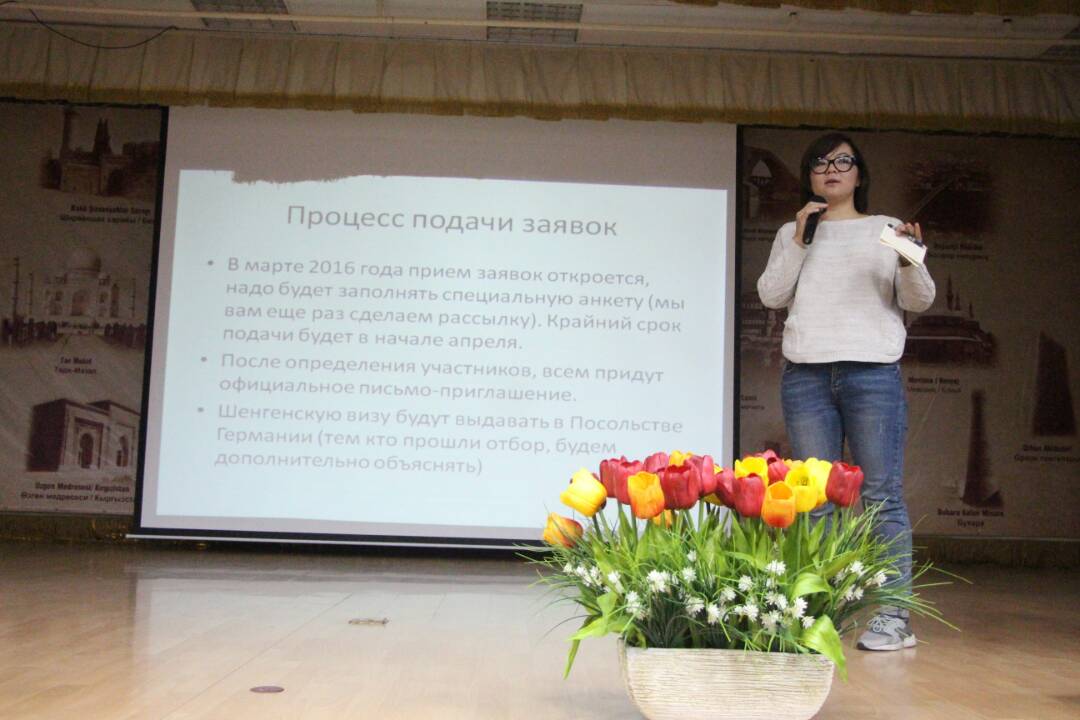 "A person succeeds through self-investment, so you should start doing so today". During the seminar in total 8 students, namely Aichurok Omokeeva (DAAD –Germany), Zalkar Amanov (Talk Camp – Malaysia), Jyldyz Arstanbekova (SUSI – USA), Aziza Kalbekova (Global UGRAD – USA), Cholpon Zhumabayeva (AIESEC),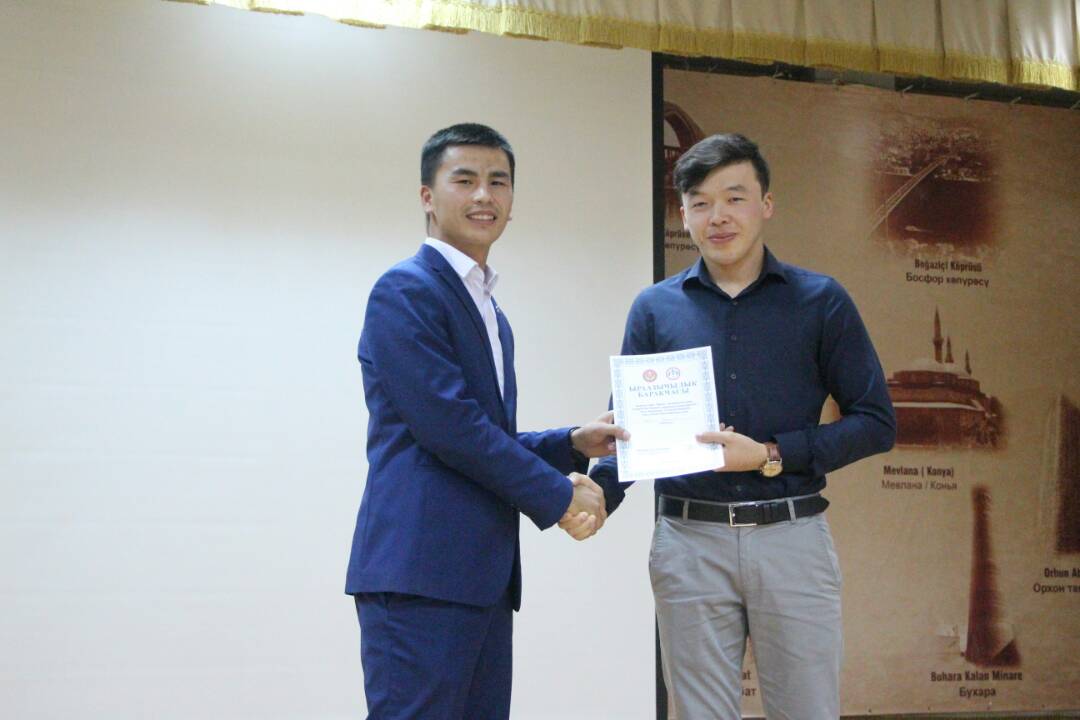 Perizat Saitburkhanova (Summer Camp on Peace – Germany), Samat Ergeshmambet uulu (Erasmus+ - Turkey, Kumamoto Summer Program – Japan), Nurbek Orozaliyev (Mevlana – Turkey), provided detailed information on the programmes they had participated in and guidelines on how to apply for them.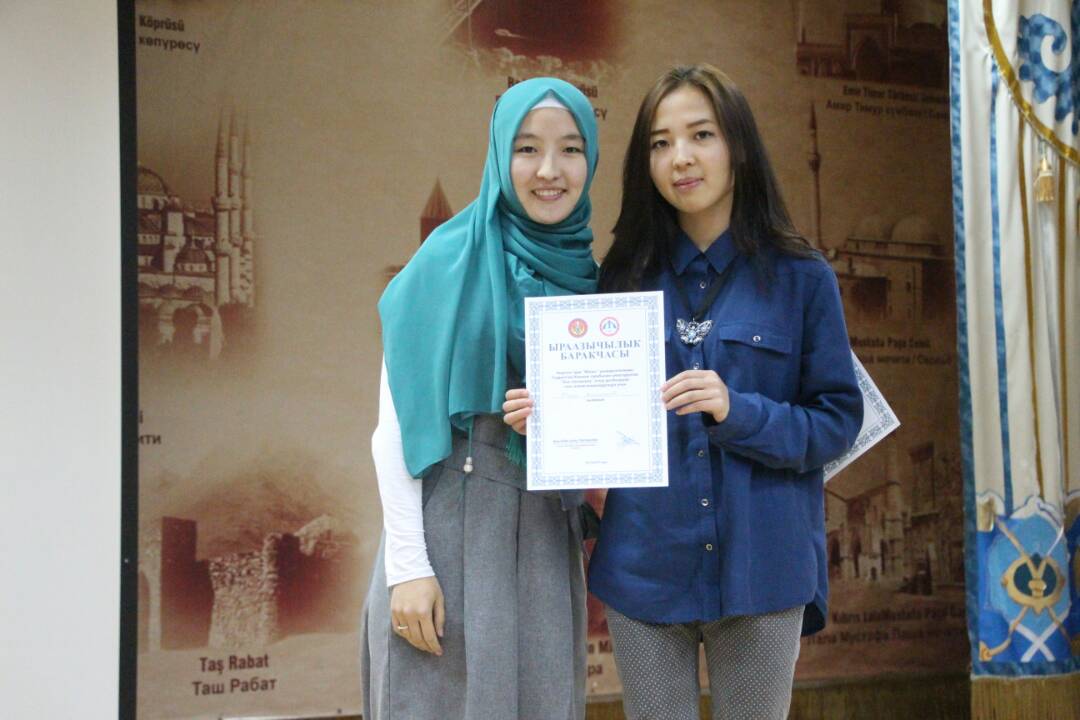 Moreover, each student shared interesting stories accompanied by video and photos, and encouraged to apply for exchange programmes. At the end of the event the speakers of the seminar were given Certificates of Appreciation.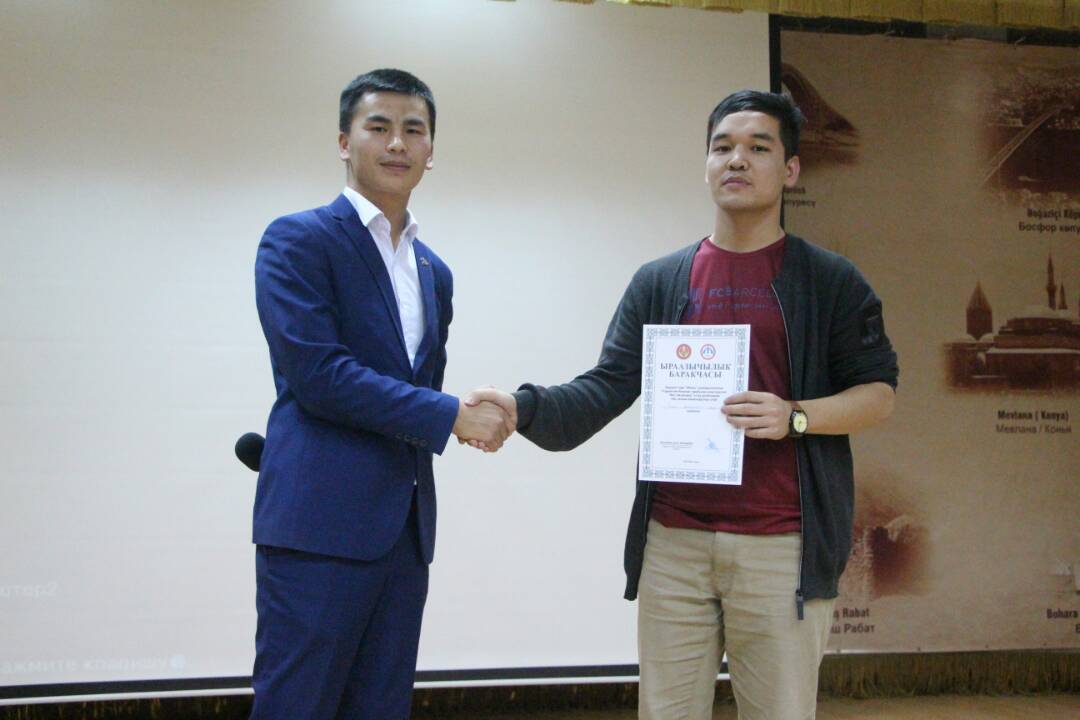 Prepared by Tattybubu Adyseitova
Translated by: Bermet Kodjosheva