Project on Introduction to the World of Work for Students Started Its Seminars
On October 23 the General Manager of the food sector of Hyatt Regency Hotel, Mr. Iaroslav Khoznourek, held a seminar on working in the hotel business under a project on introduction of the world of work for students.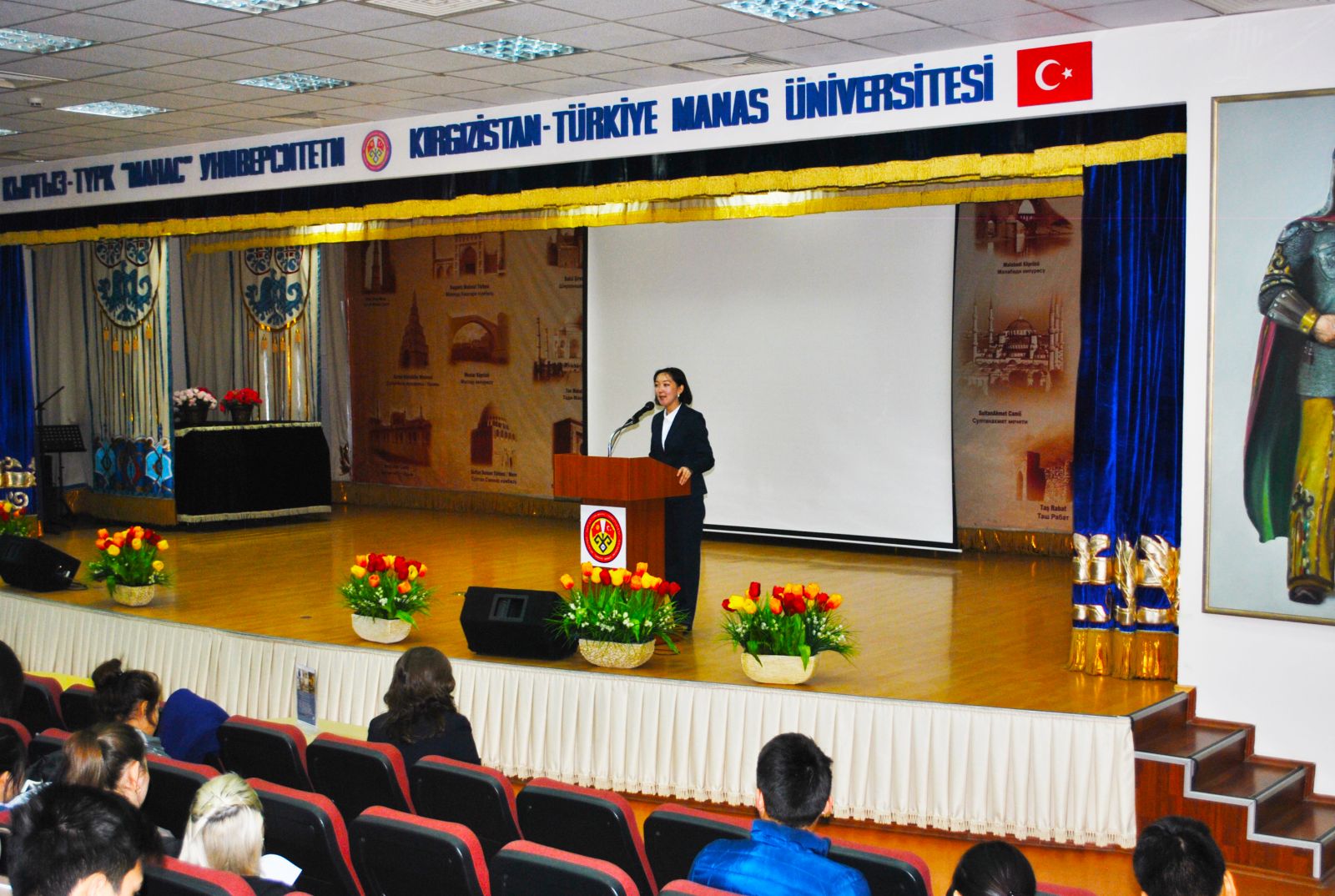 During the seminar he shared his experience in a number of spheres, including service sector and manager's position. At the same time he spoke about the achievements he had reached since the opening of Hyatt Regency, and important nuances that should be taken into account in the hotel business.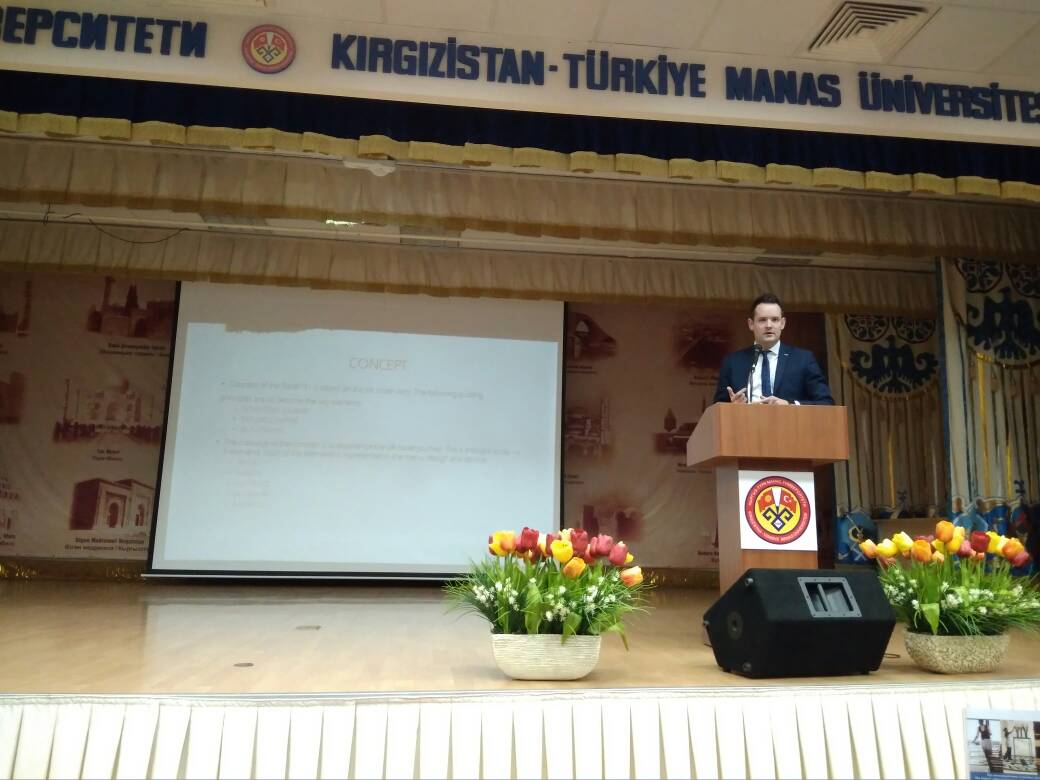 During his speech he said: "First I started as an attendant. Later through tireless work I received manager's position. Only hard work will lead a person to success".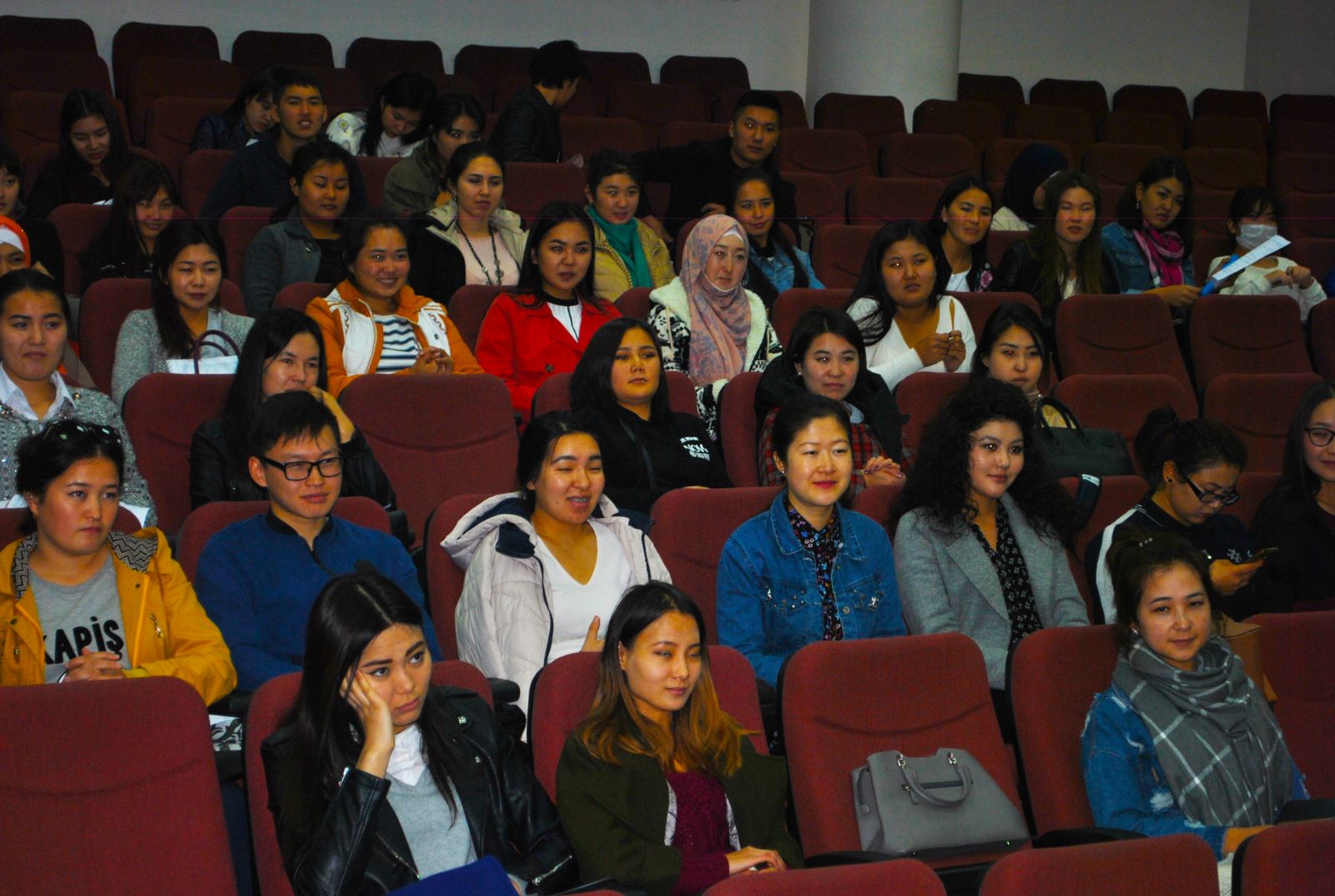 Moreover, he provided information on the opportunities the hotel offers, and described how to get a job. In addition, Mr. Khoznourek invited the students to complete an internship at Hyatt Regency.
Prepared by: Aksaamai Nazarbai kyzy
Translated by: Bermet Kodjosheva