Evenings Conversation with the Rector continued
On November 2 the University Rector, Prof. Dr. SebahattinBalci, Vice-Rector, Prof. Dr. Huseyin Ogut, held an evening of conversation with the students of the Faculty of Humanities.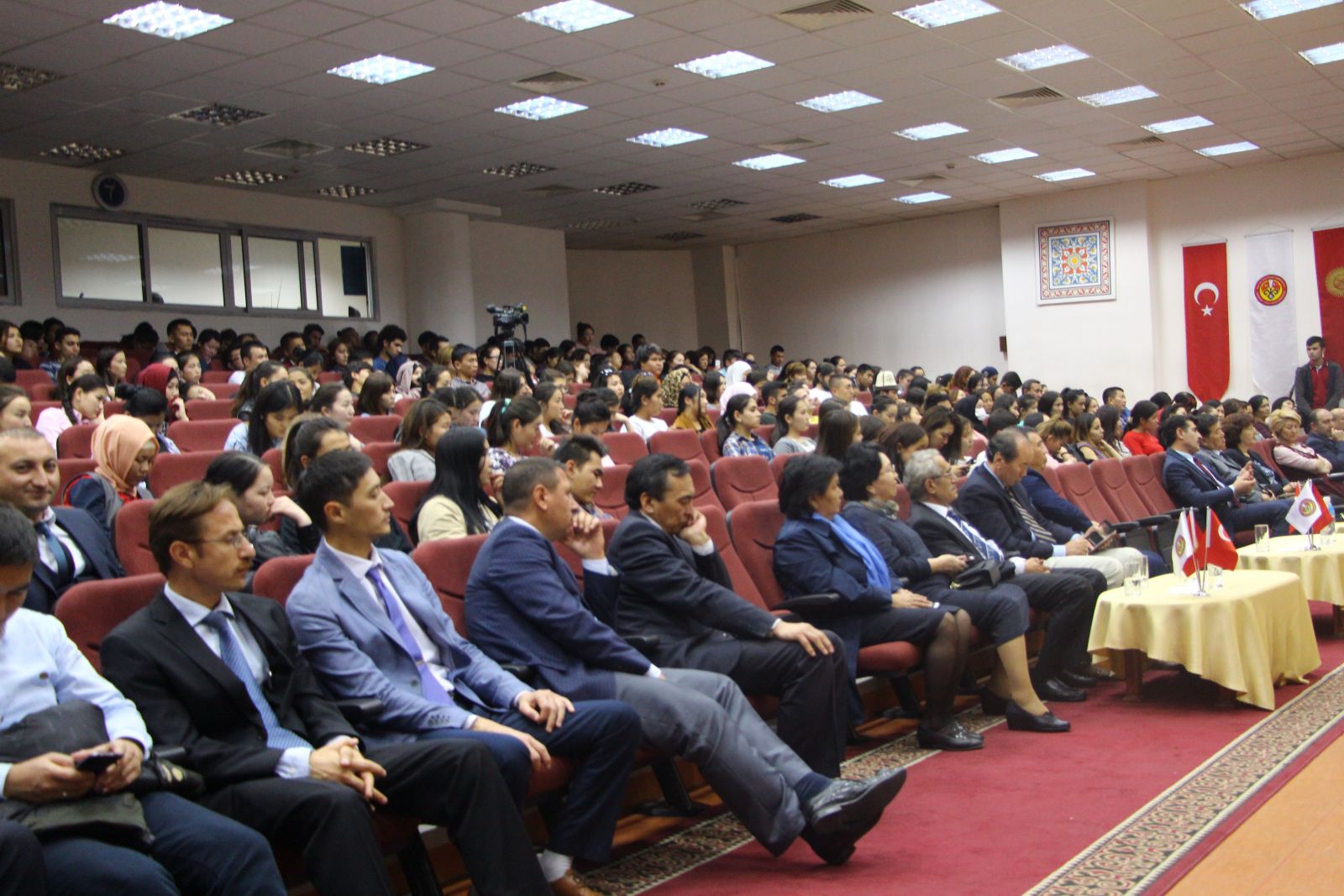 The evening of conversation is started with an introductory video to the university and "Happy" videos prepared by the International Students Coordinating Office and the Manas LIFE Students Media Portal.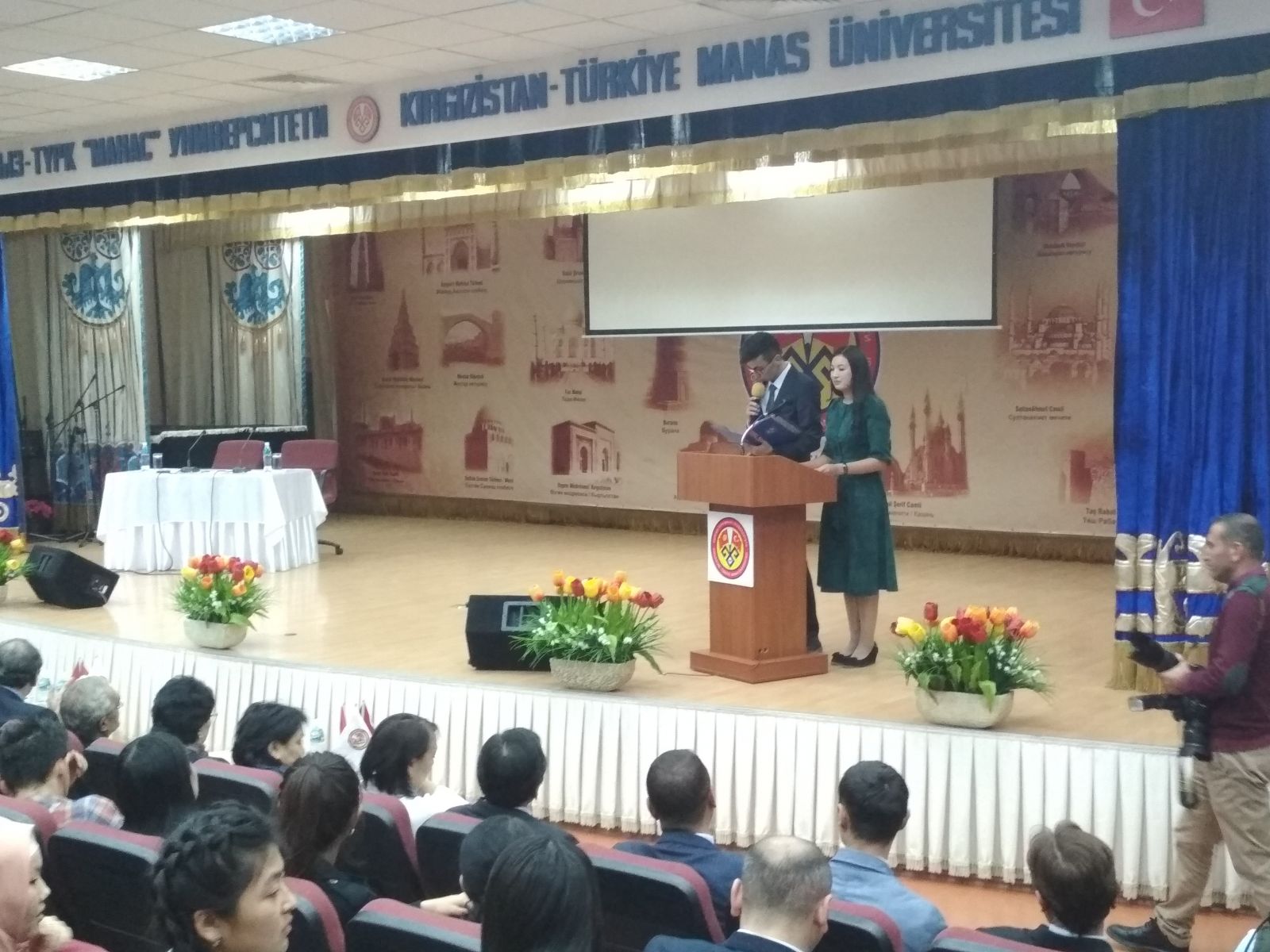 During the conversation the Rector spoke on opportunities offered by the Faculty of Humanities, human qualities necessary for success and shared his experiences. During his speech he told: "We consider that it is particularly important for students to gain knowledge. Making them do paperwork is not our aim. If our students could use in real life the knowledge which they acquired, then it is our great victory."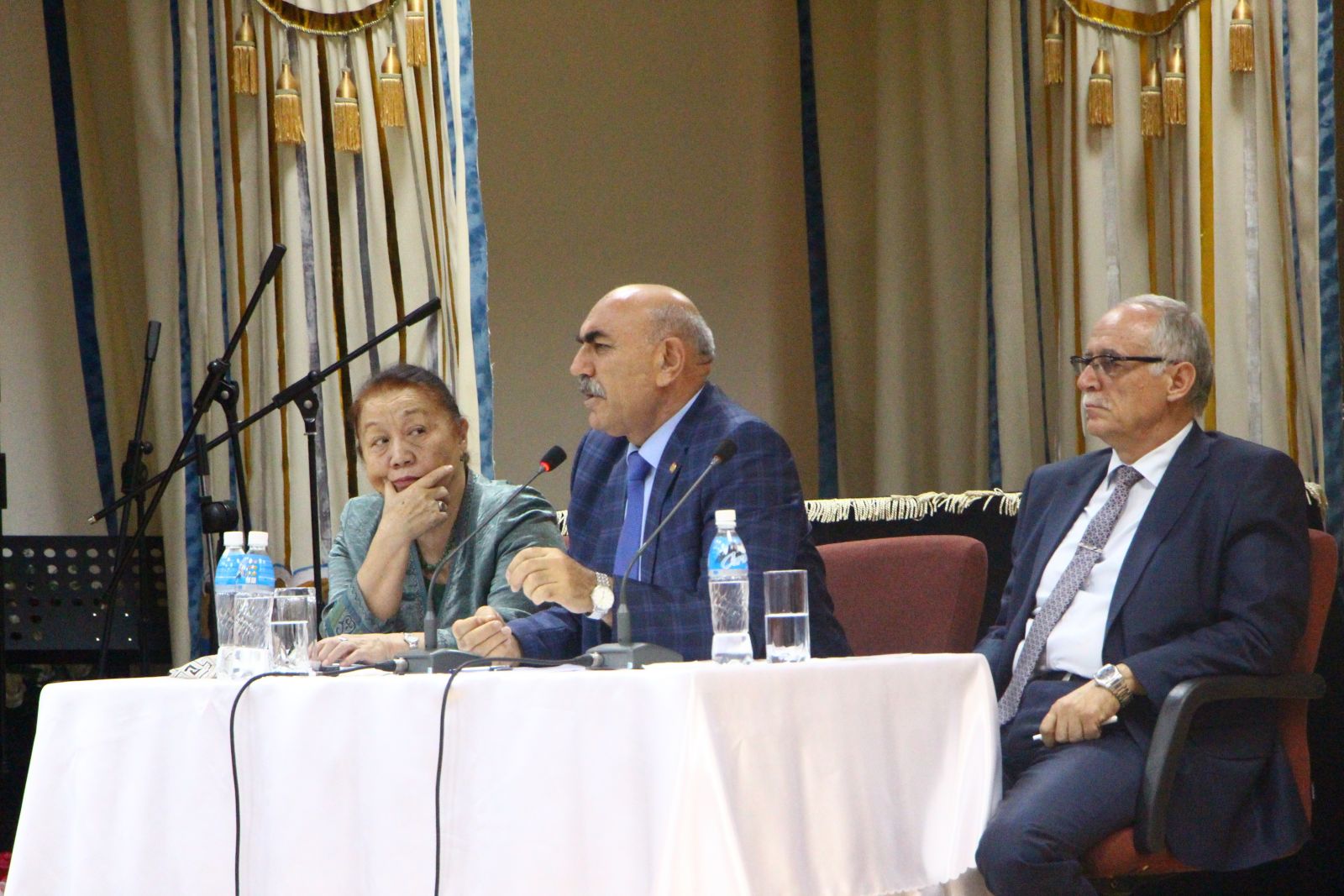 "At the same time, we live in the era of technology and that person who knows, how to use them is a successful one," he added. Prof. Huseyin Ogut recommended the students to seize the opportunities they get, and wished them success in gaining education.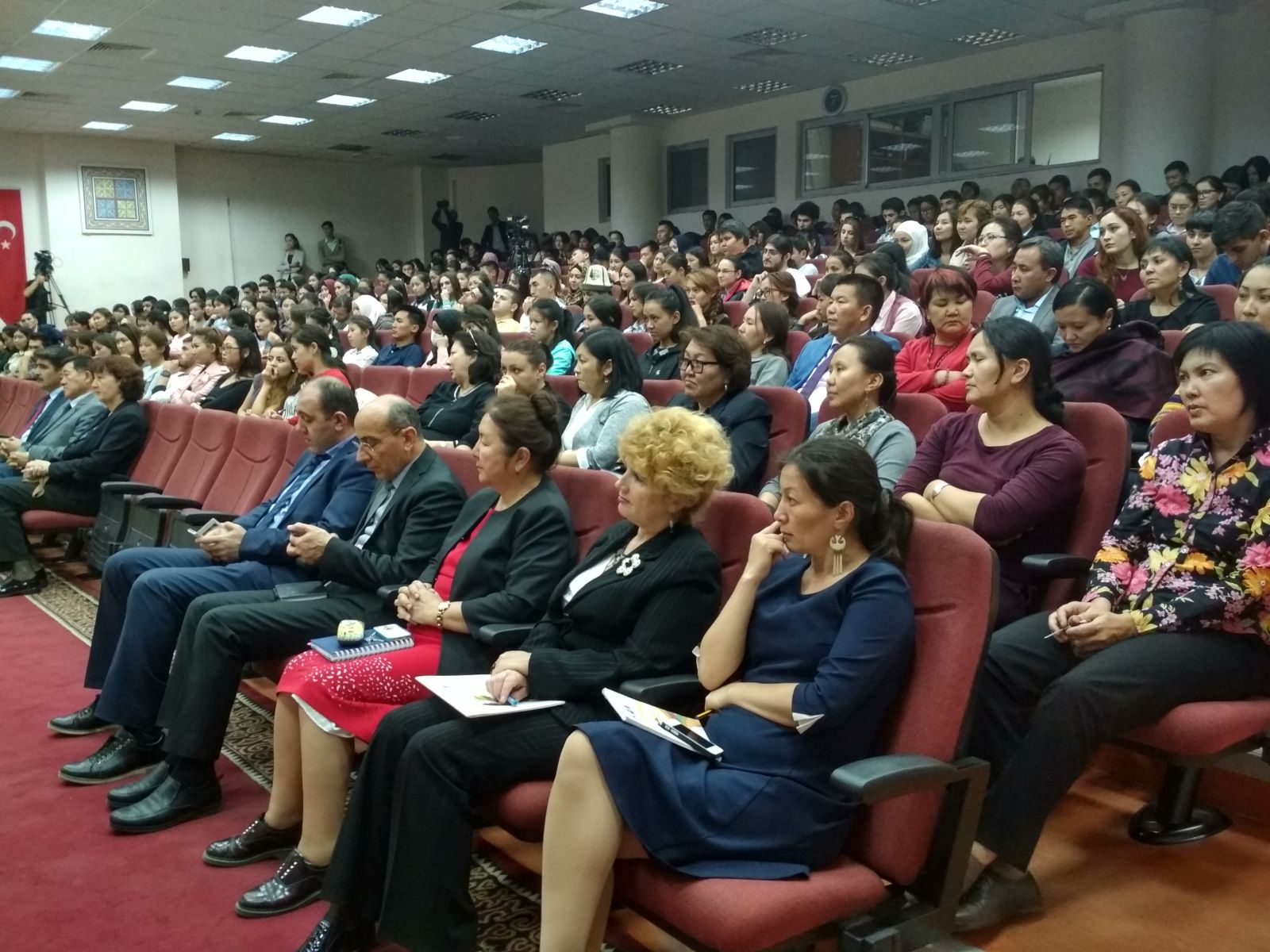 At the end of the meeting they answered the questions given by the students.
We note that it was the first evening of conversation among the faculties in the 2017-2018 academic year.

Prepared by: Aksaamai Nazarbai kyzy
Translated by: Bermet Kodjosheva