Evening "An Echo of Autumn"
On November 28 of this year an evening with a 3rd year student of the Faculty of Arts, Beksultan Alimbekov, took place. The event was attended by the University Vice-Rector, Prof. Dr. Anvarbek Mokeyev, teaching staff, the head of the INFO Group employment company, Adilet Kadyrakunov, students, and Beksultan's close comrades and friends.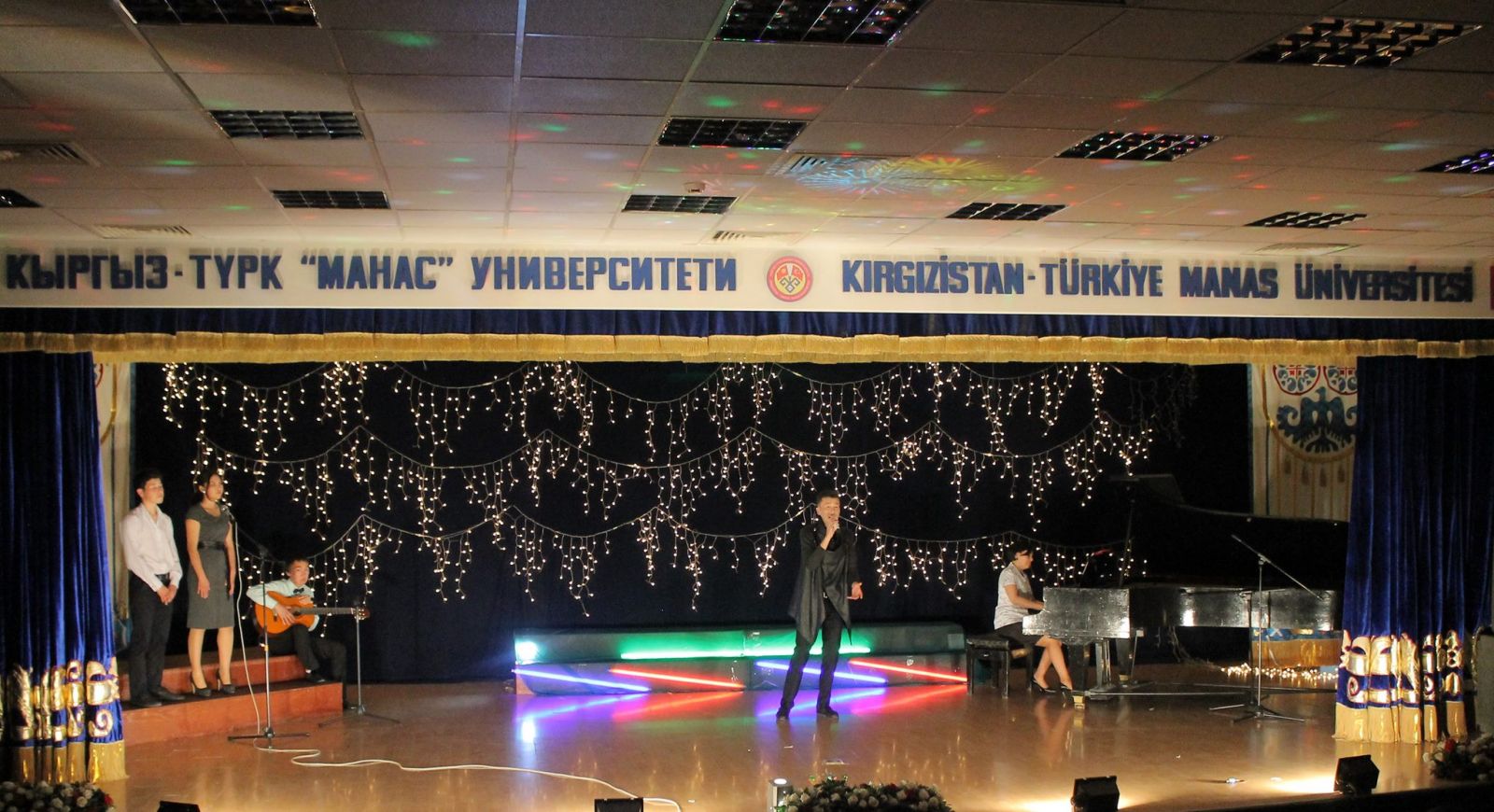 In his opening speech, Prof. Dr. Anvarbek Mokeyev said: "We commend our student's talent and the work he has done. We are ready to fully support his endeavors." The Honored Artist of the Kyrgyz Republic, composer, Ms. Jamilya Muratova, expressed her confidence that Beksultan will be a successful artist, and played a piece of hers, called "Adamiyat". In addition, graduates of the faculty of arts that support Alimbekov's endeavors, young singers, Aziz Batyrov, Azat Sydykov, Syrga Sagynbekova, Bakyt Seitaliyev, presented their artistry.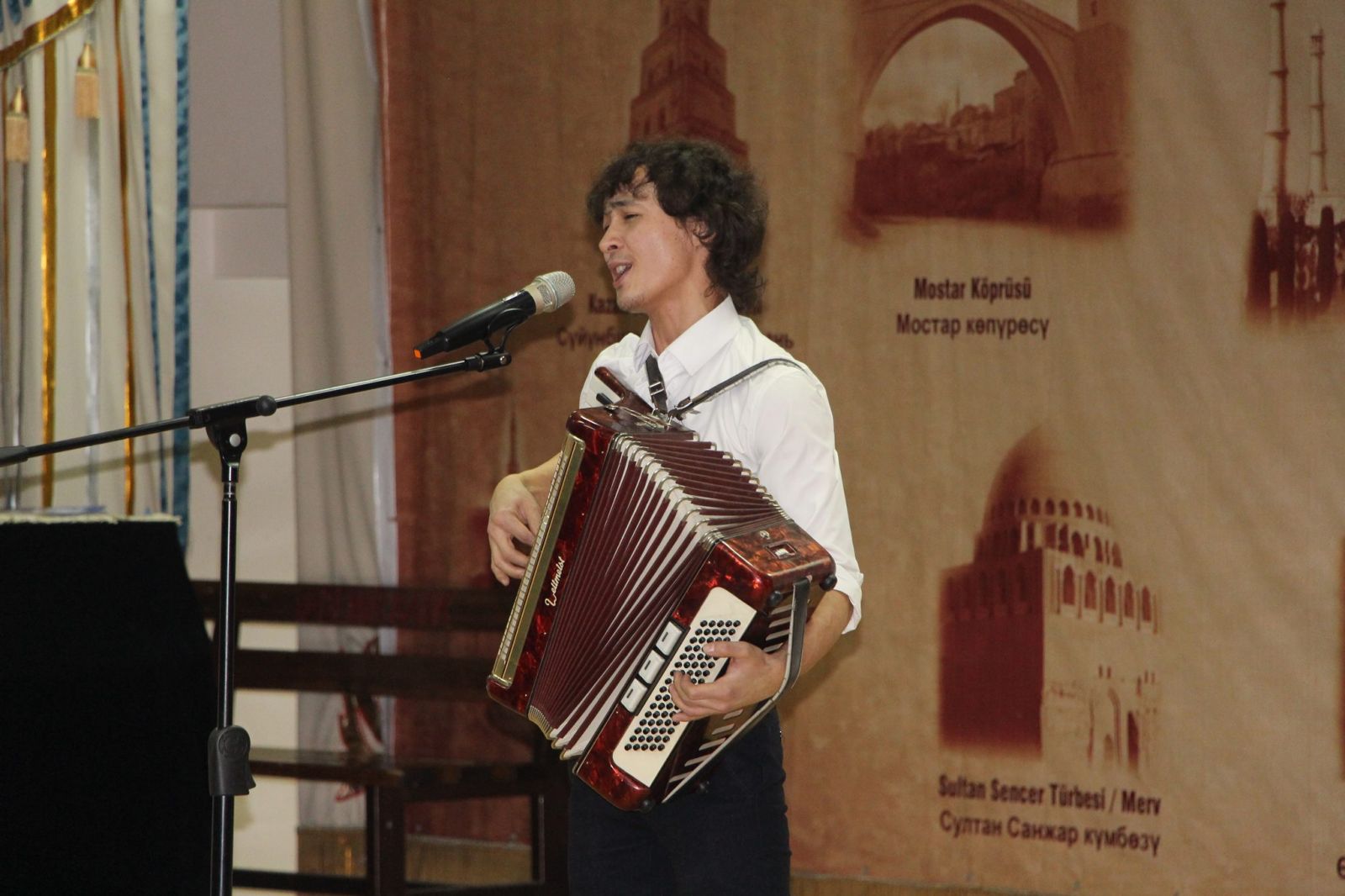 Moreover, a short video on a concert called "Kyrgyzstan Evening" that was organized by Beksultan Alimbekov and held with the participation of Arts Faculty students in Antalya, Turkey, was shown. Beksultan Alimbekov and active students that participated in the concert were presented with certificates from the Migration Service under the Government of the Kyrgyz Republic and the INFO Group employment company for assisting with its organization.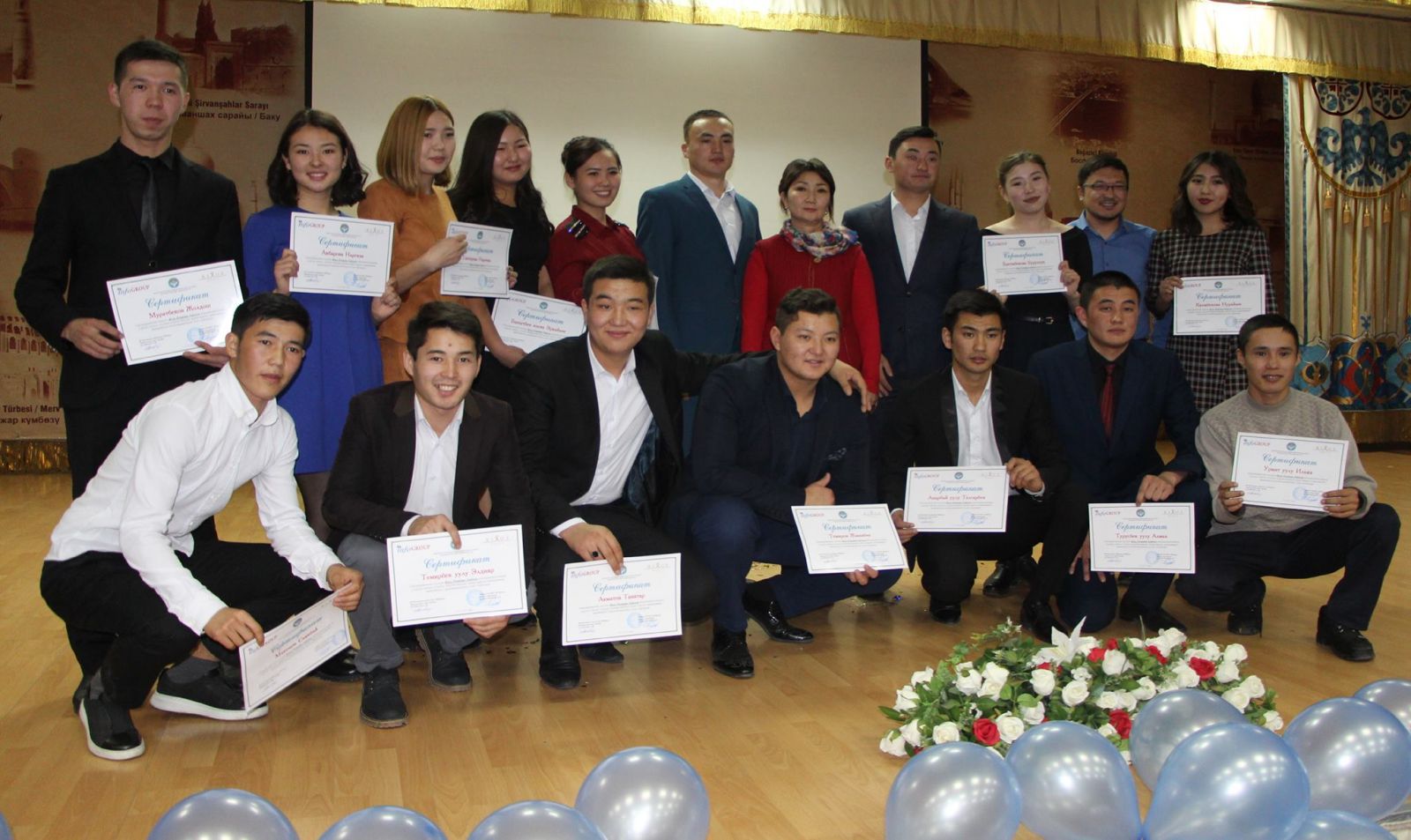 We note that the very first concert of Beksultan Alimbekov, called "Yiygym", has taken place before.
Prepared by: Adinai Kurmanova
Translated by: Bermet Kodjosheva