Students Selected to Study in the USA Share Their Experience
On December 4 of this year Bilimbek Baktybekov and Timur Bapiyev, students of the Faculty of Communication and the Faculty of Economics who have been selected to study in the USA through the Global UGRAD Program, conducted a seminar on the aforementioned program.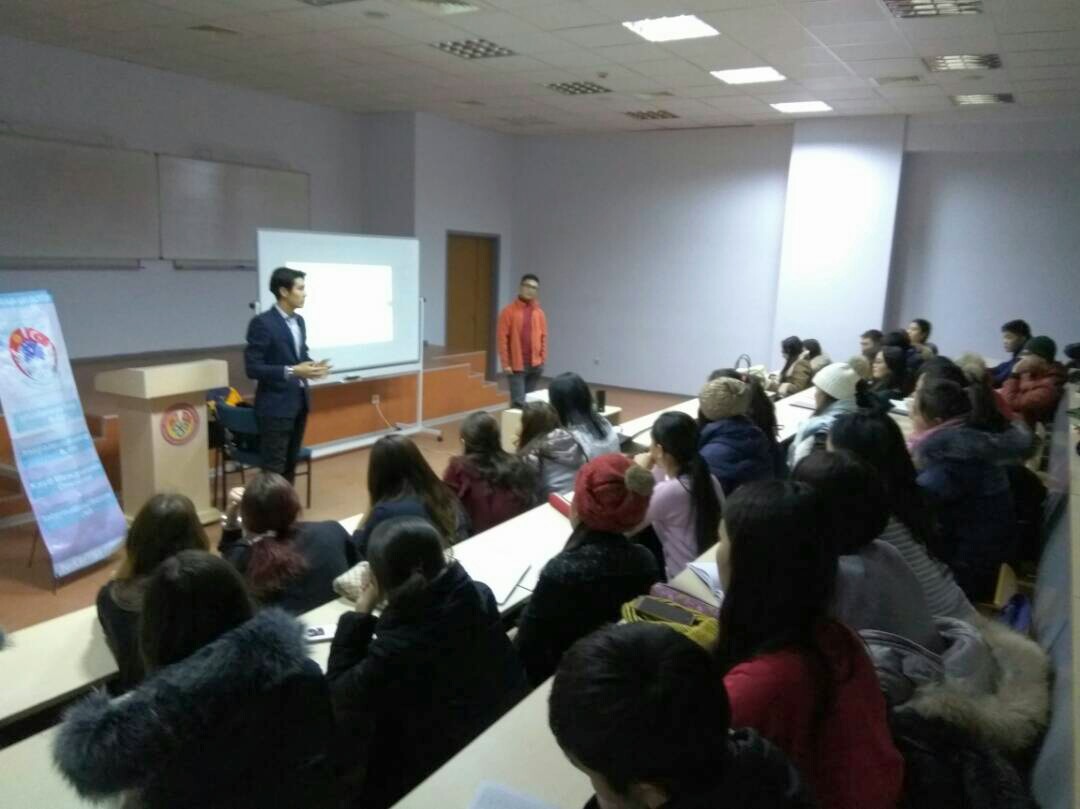 During the seminar the Global UGRAD Program finalists shared their experience, and spoke about the documents necessary for it and important nuances that should be taken into consideration in essay writing. In addition, they gave some advice on TOEFL preparation and answering questions during the interview in the second round.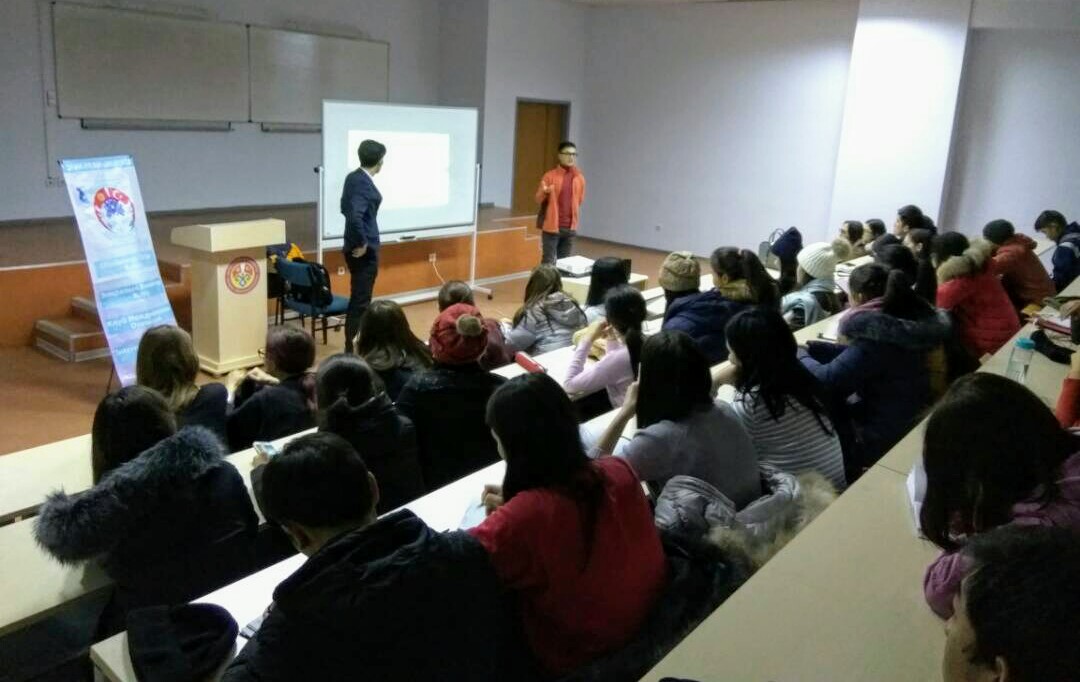 Bilimbek Baktybekov, who said the overall process had required a year of work and that he was excited about the good result, commented on the following: "My dream of studying abroad is about to come true. I can say that the experience I have gained and the work I have done came in useful on the way to becoming a program finalist," Bilimbek said. Timur Bapiyev confessed that he still couldn't believe he would traveled the USA to study. "I have set a goal to become a finalist, and worked hard to achieve it, endured difficulties. I would advise the students who have applied for the program not to give it up in the next stages, and get all the way to the end," Timur said.
The seminar ended by questions and answers.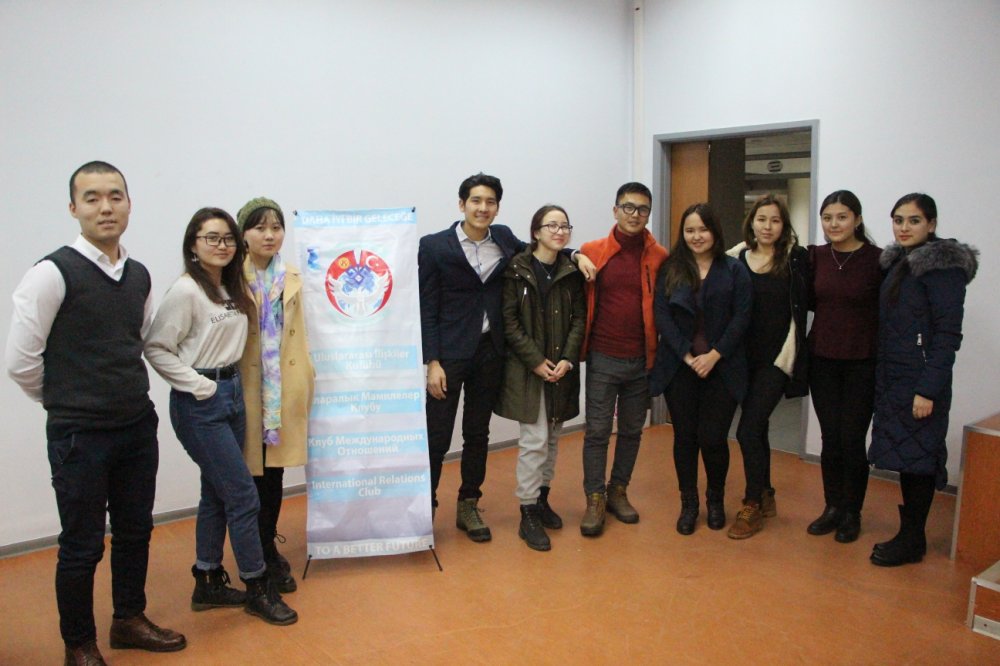 Global UGRAD is a student exchange program that provides with an opportunity to study in the USA.
We note that a student of the Faculty of Communication, Aziza Kalbekova, has studied in the USA for a year through the aforementioned program.
Prepared by Adinai Kurmanova
Translated by Bermet Kozhoshova