Evening of Remembrance Entitled the World of Aitmatov Passed
On December 18 of this year an evening of remembrance entitled The World of Aitmatov was held on the occasion of Chyngyz Aitmatov's birthday, the great writer famous throughout the world. The event had been organized by the Student Council of the university.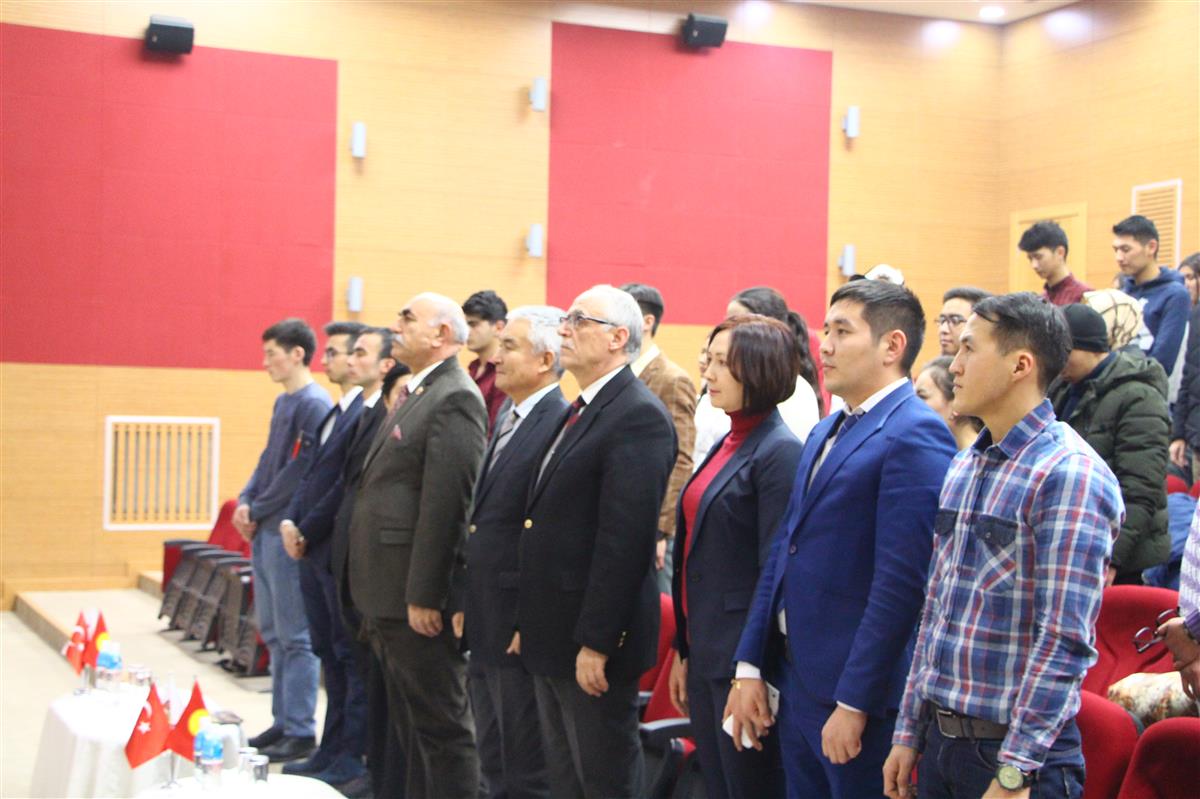 During the evening of remembrance a video of the writer's work recited in a number of languages was shown. In addition, some of the students of the Faculty of Arts performed a short excerpt from The Scaffold, and recited poems. Moreover, the evening continued with a concert program with the participation of the Music Club, Dastan Komuzists Ensemble, and the Sanjira Dance Company.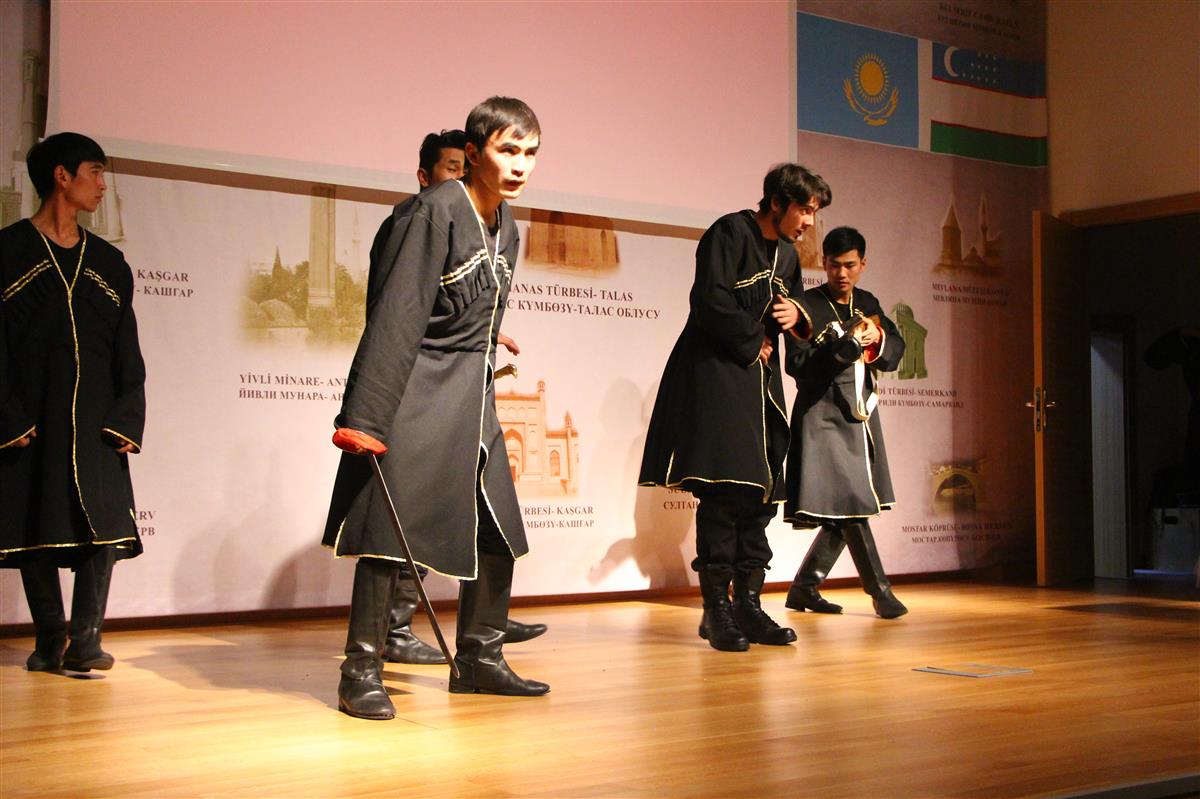 "It is unfortunate that I didn't have the chance to meet the great writer. However, through Aitmatov's work I have explored the spiritual world and rich cultural heritage of the Kyrgyz people. His works will remain in my heart forever. We must not forget the great writer," the University Rector, Prof. Dr. Sebahattin Balci, said.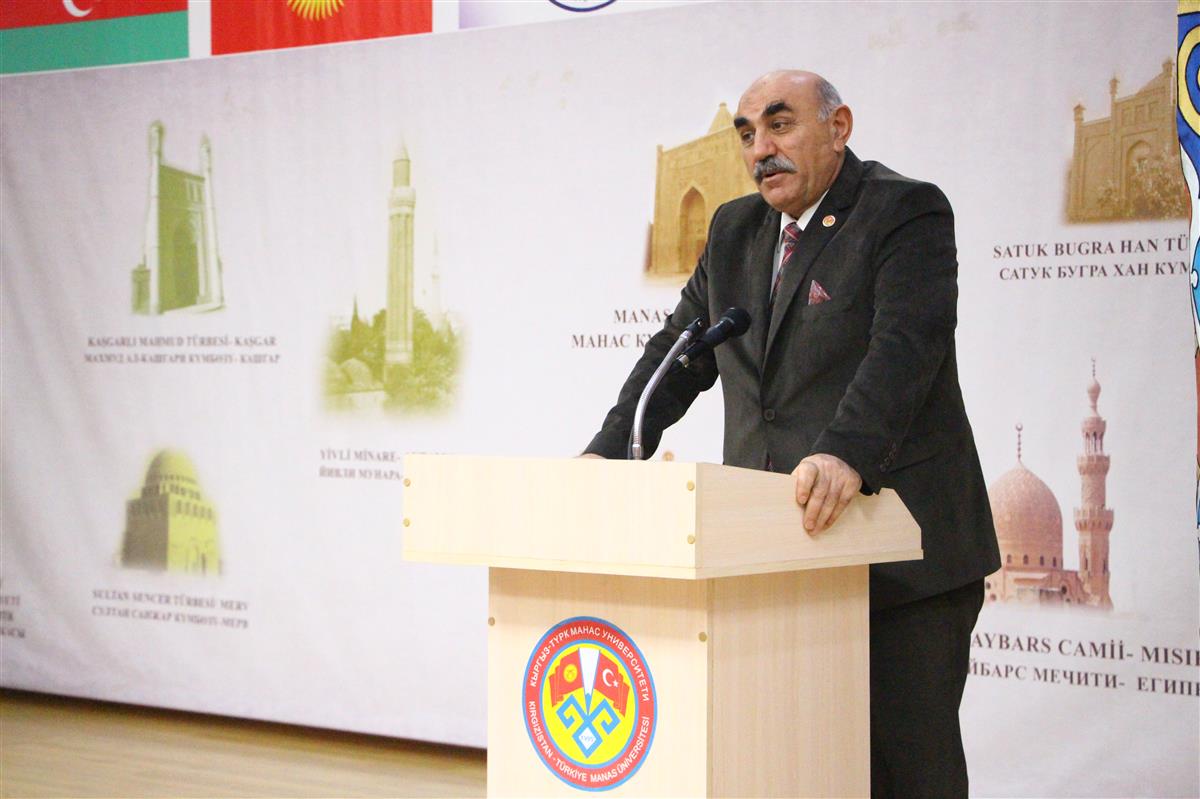 The Vice-Rector, Prof. Dr. Anvarbek Mokeyev said: "The life of Nurgazy in The White Steamboat by Aitmatov is almost similar to mine, except slight differences. Characters in the majority of Aitmatov's works are based on real people. I would say that it is impossible to convey the greatness of the writer as someone who knows him. It is our duty to introduce the next generation to and spread Ch. Aitmatov's creations. I strongly believe that we will accomplish this duty honorably."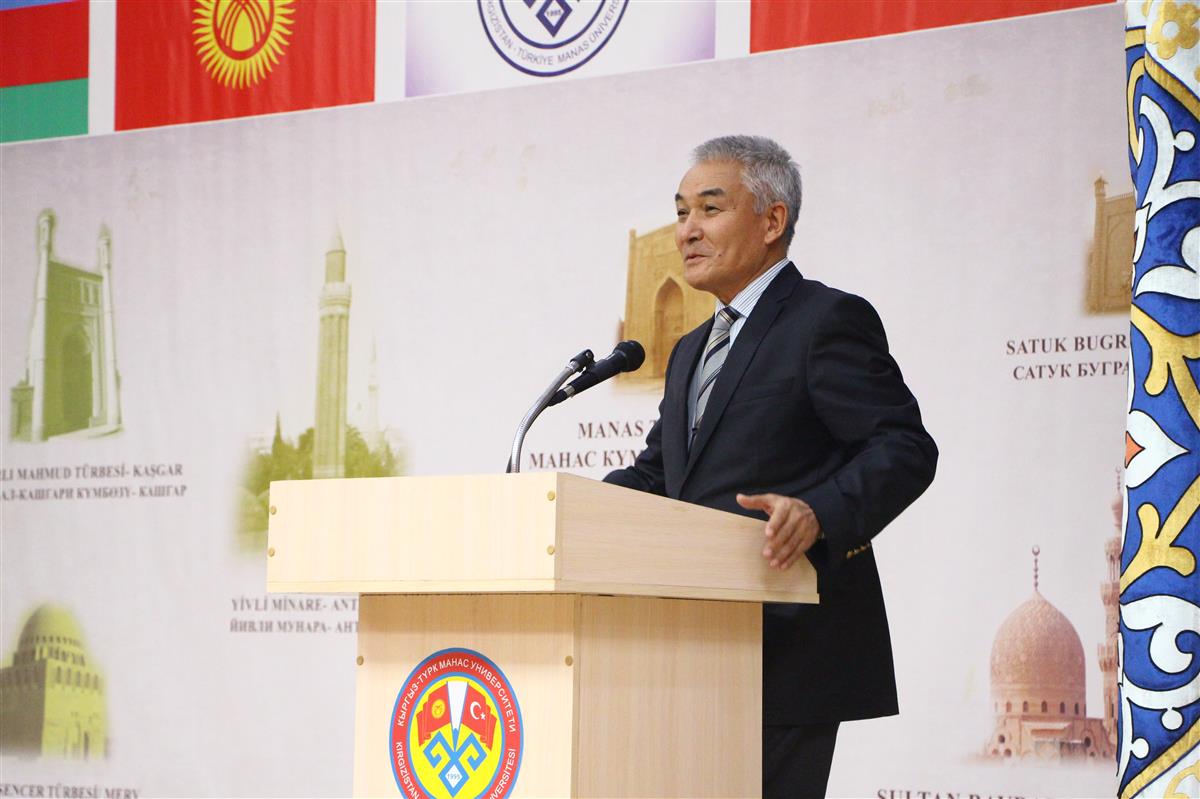 The event ended by the award ceremony for students who had become the winners in the essay contest and intellectual game organized by the Personal Growth and Oilon Show Clubs.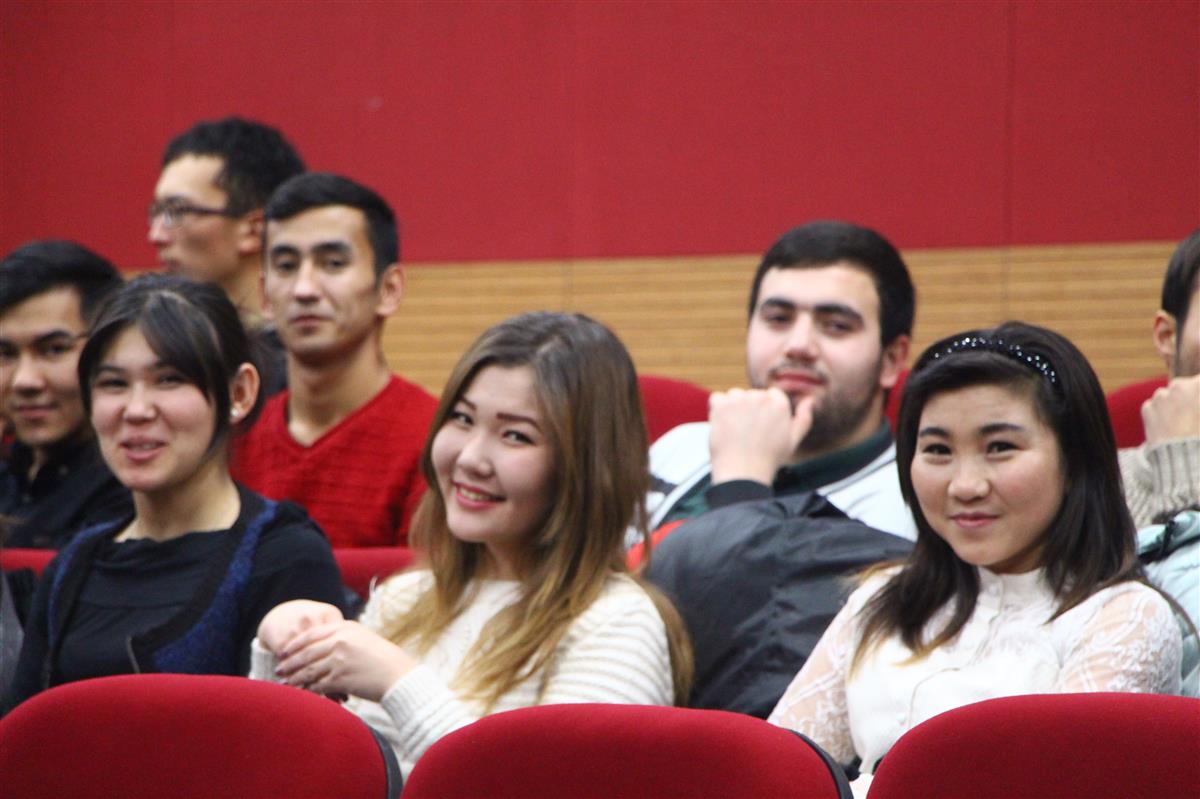 We note that the evening of remembrance was held on the occasion of the 89th birthday of Ch. Aitmatov.

Prepared by Adinai Kurmanova
Translated by Bermet Kozhoshova