Our Students Won the Main Prize in the Intellectual Game
In Chai QUIZ intellectual game organized by Trillionaire KR intellectual and debating club Lyudi X team from Manas University have taken first place.
In total, 20 teams from higher education institutions and organizations, establishments in Bishkek participated in the game. They competed in the following categories: Life of the Prophet, The History of Kyrgyzstan, Sahabas, Sport, Logic, Business, Russian Literature, and Italy.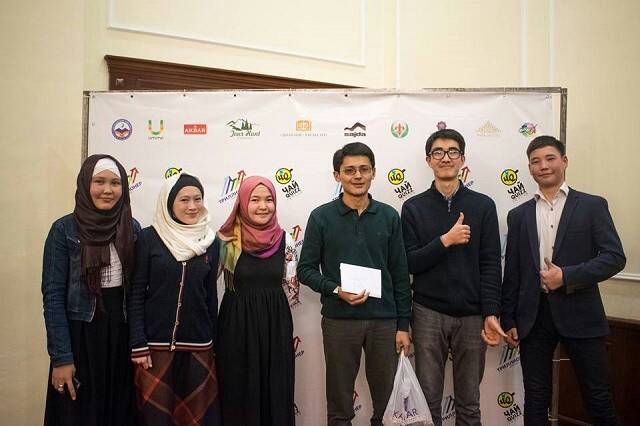 Lyudi X team from Manas University consisted of students from the Departments of International Relations, Sociology, English Language and Literature, History. "We are happy to have won the main prize for the second time. We prepare for the game by dividing the members of the team according to categories they have interest in. For the most part the material we study in advance helps us. Moreover, we play as a team deliberating and discussing a matter at hand. ," said a member of the team, Asel Baktybekova.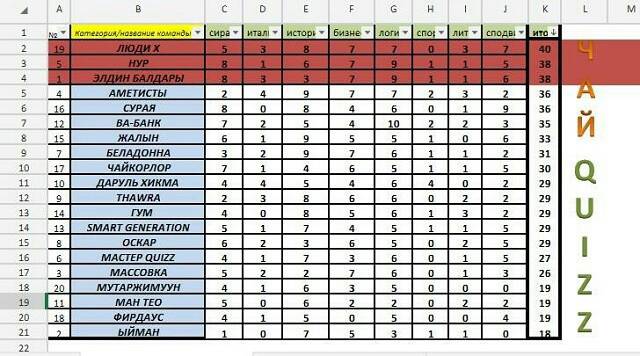 The purpose of the activity is to contribute to raising the intellectual level of the youth, create conditions for development of critical thinking skills, invite the young to be active in social life, and form a platform for exchanging views. The game is held every month. The next game is to take place on March 9.
We note that the 3rd place was taken by Eldin Baldary and the 2nd place was taken by Nur team.
Prepared by Adinai Kurmanova

Translated by Bermet Kozhoshova