Our Students Got Acquainted with Works of Great Composer Kara Karayev
At A. Maldybayev Opera and Ballet Theatre a gala-concert on the occasion of 100th anniversary of the birth of a well-known composer of the 20th century, a People's Artist of the Azerbaijan SSR, Kara Karayev, has taken place. The event had been organized by the Embassy of Azerbaijan in Kyrgyzstan. The Rector, teaching staff, and students of Manas University attended the concert, and became acquainted with the works of the great composer.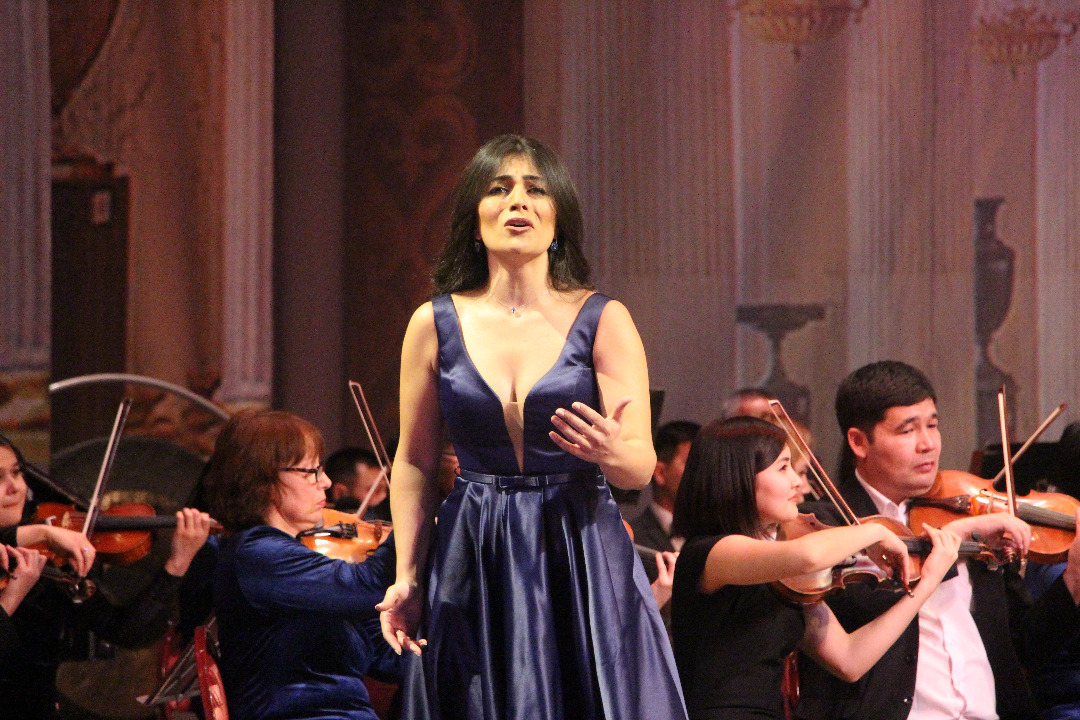 At the event a video of Kara Karayev's life and creations was shown. In her opening remarks the Minister of Culture, Information and Tourism, Ms. Ainura Kubanychbekova said:" The works of the great composer present spiritual wealth for the entire humanity. His pieces will never be forgotten." The Ambassador Extraordinary and Plenipotentiary Azerbaijan to Kyrgyzstan, H.E. Hidayat Orujov, noted:" The works of Kara Karayev have been performed not only in the Turkic World, but also on well-known stages of Europe."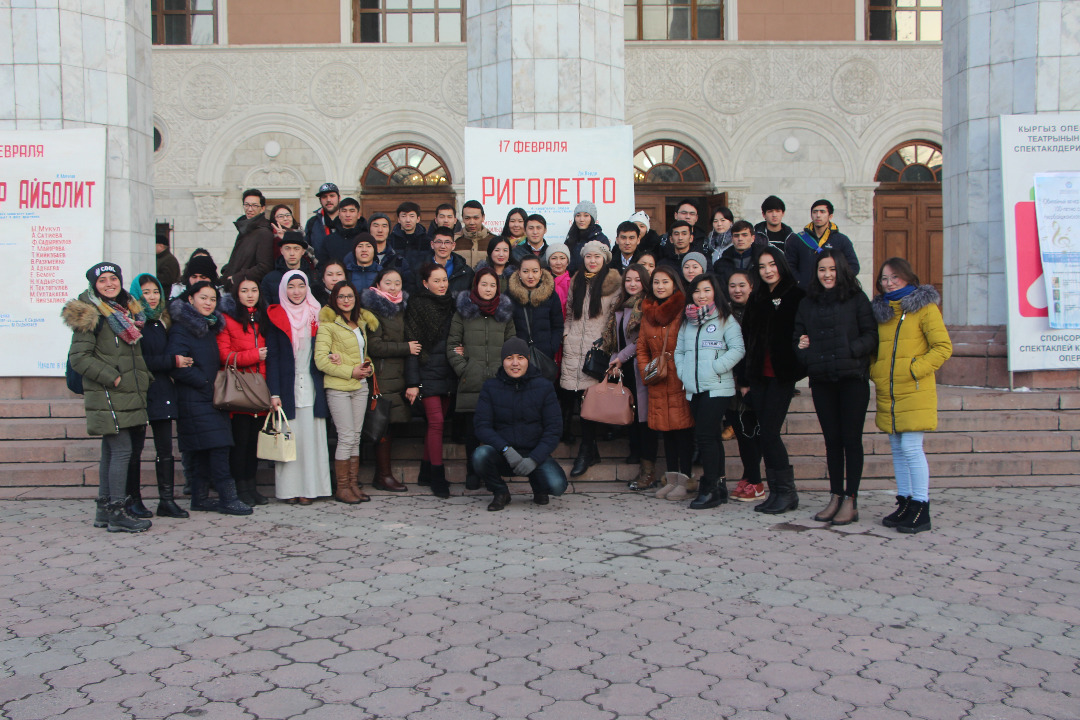 During the concert the pieces of Kara Karayev were being performed by a Meritorious Artist of Azerbaijan, Azer Zainalov, and opera singers led by a prominent opera singer of Kyrgyzstan, Almaz Istambayev.
Prepared by Adinai Kurmanova

Translated by Bermet Kozhoshova