The Representatives of the Project of "I am Developing Kyrgyzstan" Business Idea Met with the Students
On March 13 of this year at Hall 205 of the Faculty of Economics and Management some information was provided on how to take part in the large-scale business idea project entitled "I am Developing Kyrgyzstan".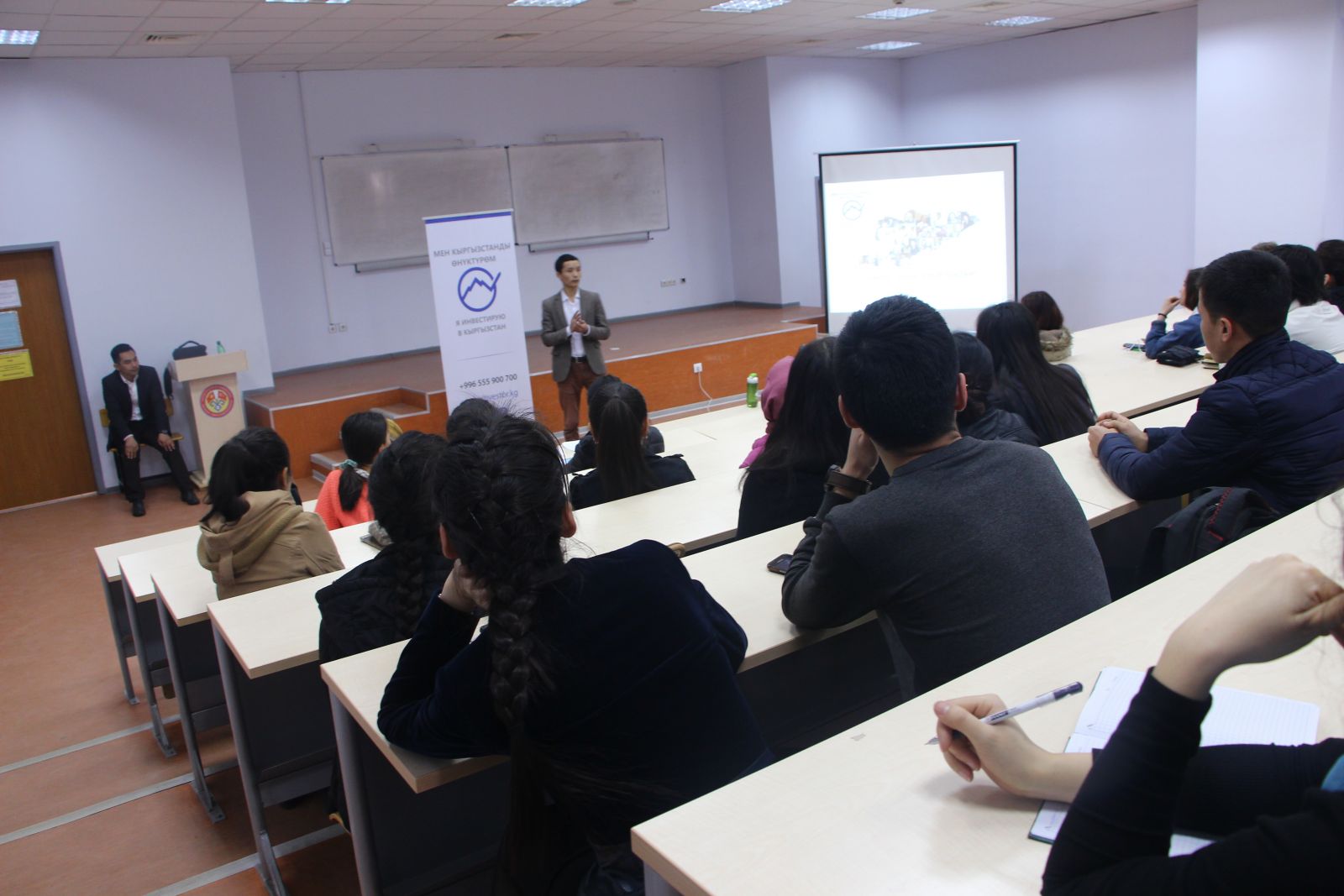 The Head of the "I am Developing Kyrgyzstan" Public Organization, Almaz Suyunbekov, with his team came to meet with the students. "By participating in the project students will get the opportunity to bring their own business ideas to life, and speak to businessmen," Almaz Suynbekov said.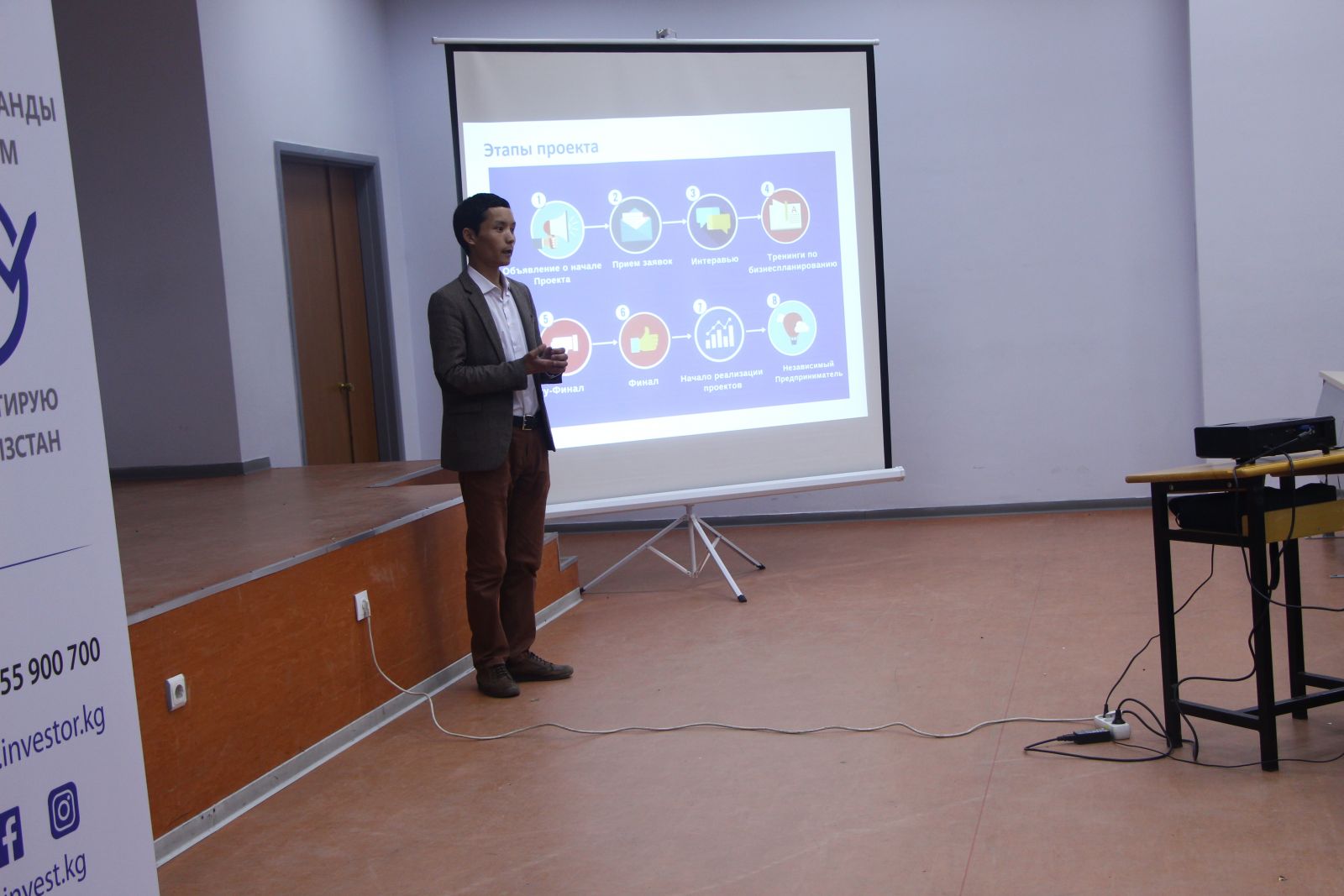 There are several criteria for participating in the contest:
to be a citizen of the Kyrgyz Republic over 18;
to have a business idea;
experience;
the participant's consent for being filmed on camera for the project's progression.
This project consists of 8 stages:
Announcement of the project's start;
Admission of applications;
Interview;
Completion of training on business plan;

Semifinal

Finals;
Start of the project's realization;
Independent supervisor.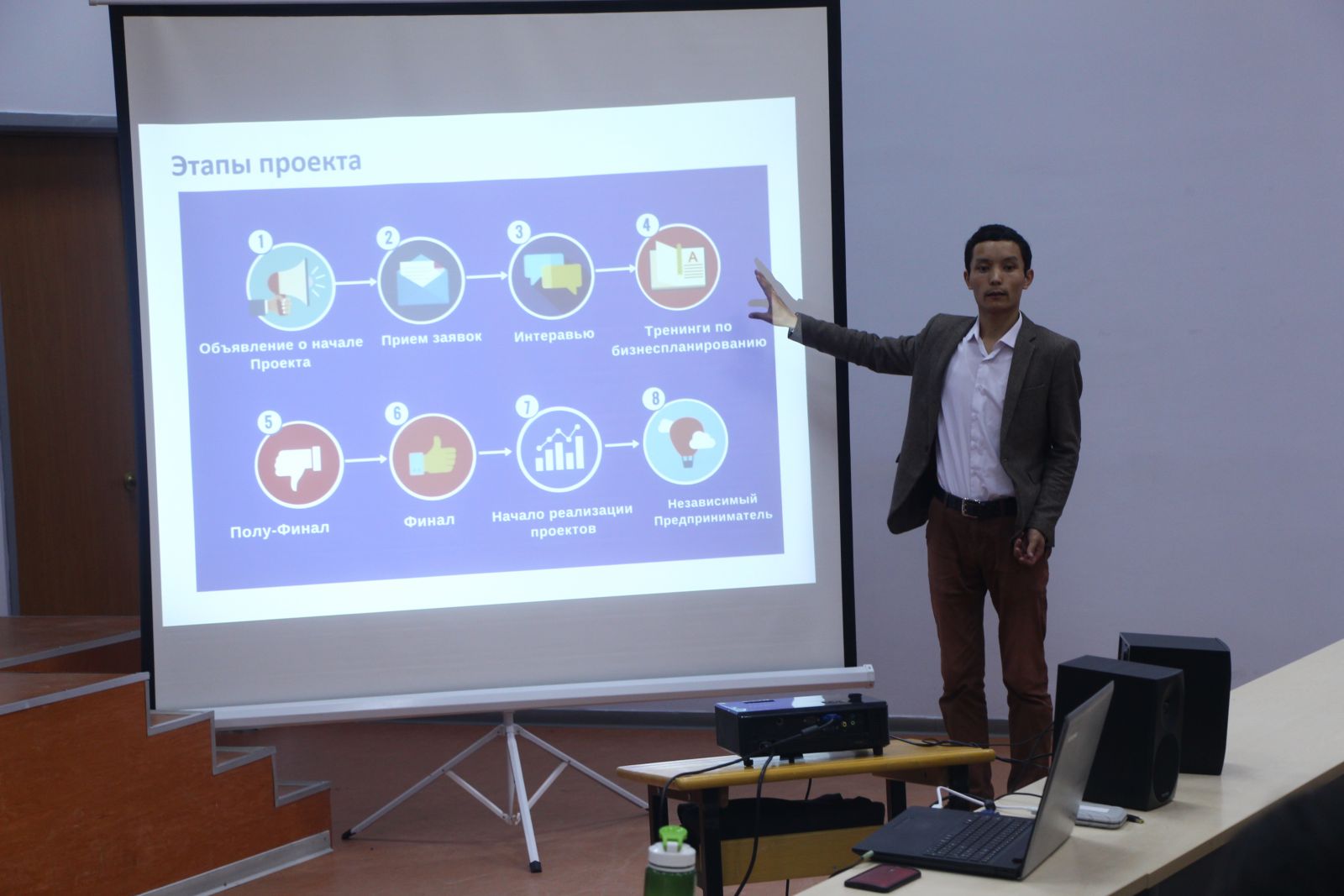 Moreover, last year's winner a 4th year student of the University's Department of Economics, Aikyn Kozhoeva, shared her experience as well. Kozhoeva's business plan on making cheese of sheep milk allowed her to win.
During the event the students shared their ideas and received answers to their questions.
Prepared by Nurzat Kazybekova

Translated by Bermet Kozhoshova