Competition on Rules of the Road Held for Schoolchildren
An intellectual game under the name "I know the Rules of the Road" has been held among the 9-10th grade students of Hermann Gmeiner Education Center in Bishkek. The game has been organized by the Oilonshow Club under the supervision of the Branch of Students and Graduates Affairs. The event was attended by the School Principal, Svetlana Tenizbayeva, Assistant Principal, Aigul Nurmanbetova, teaching staff and students. In total, 6 teams took part in the game. Participants were answering questions on the topic of the traffic regulations and safety.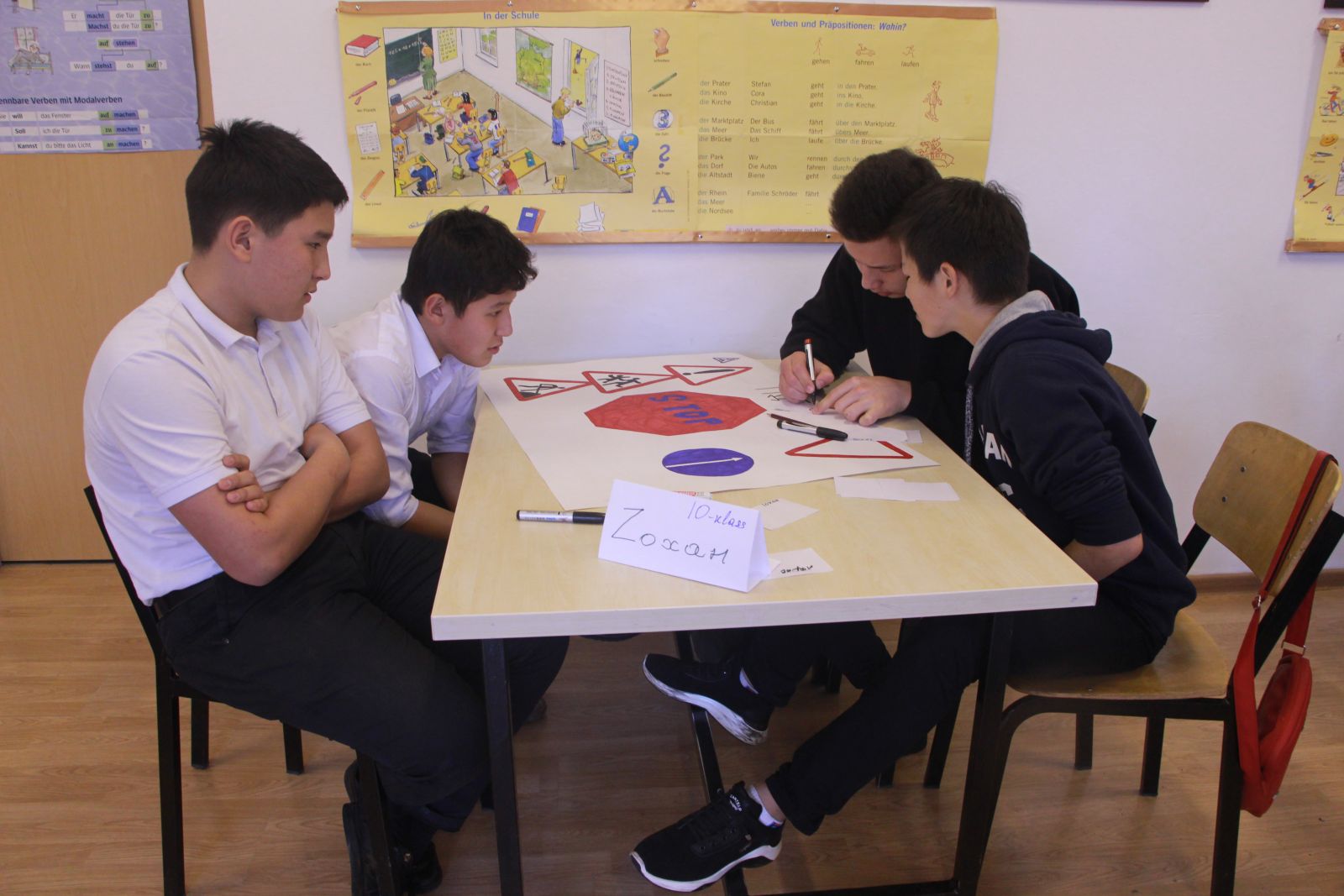 The aim of the event is to provide detailed information on the traffic regulations to students and teach them to maintain safety.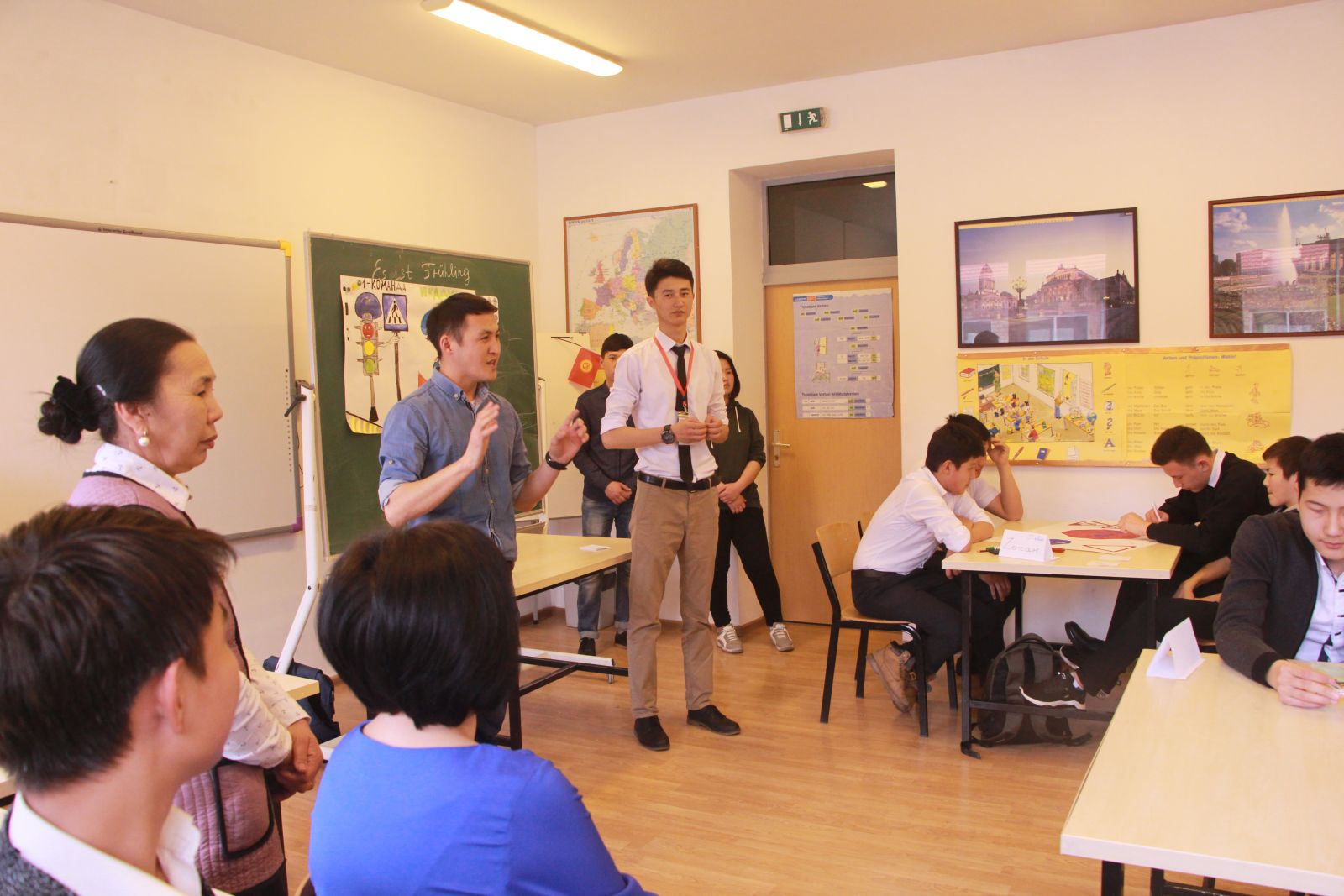 At the end the third place was taken by the team "Green Light", whereas a close second place was won by the team "Zebra". The team "Ikadum" with the highest score was named the winner.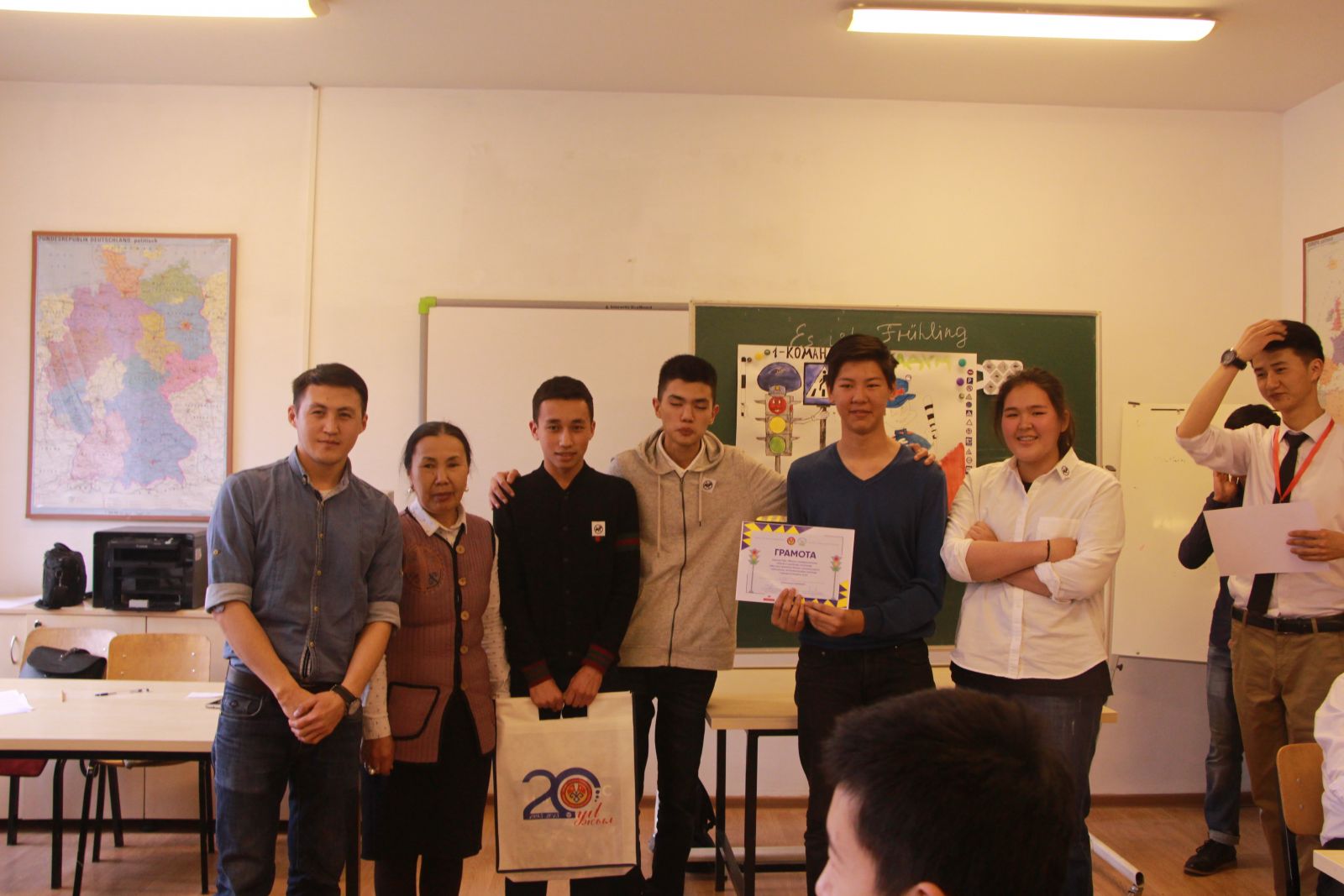 9B grade student, Raimberdiyev Bolot, received the title of Best Player. The winners were presented with certificates and gifts. We remind that at the school mentioned drawings and essay contest have been held on the theme "I Know the Rules of the Road" among 1-4th grade and 5-8th grade students respectively.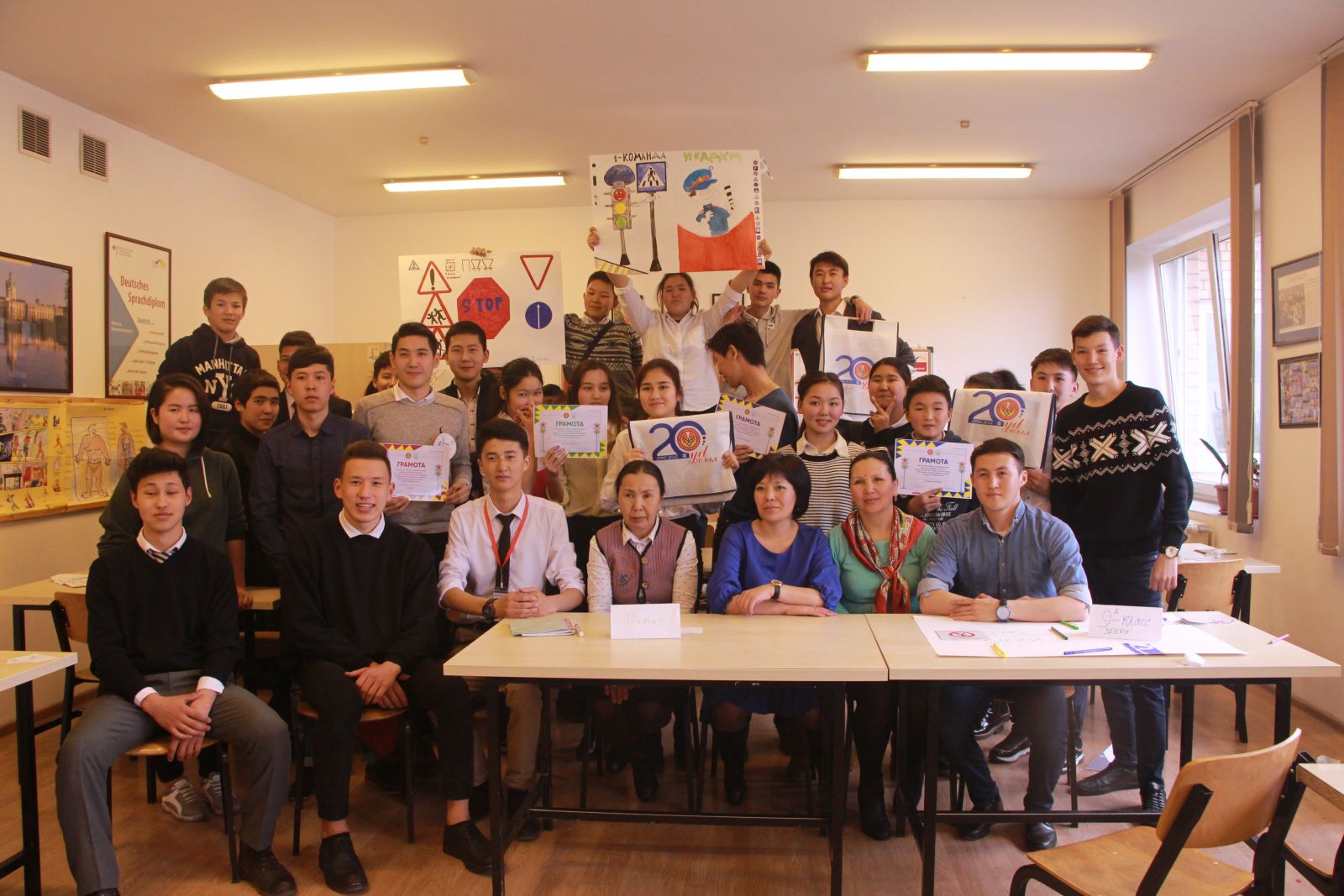 Prepared by Adinai Kurmanova
Translated by Bermet Kozhoshova