A Bicycle Tour Organized at Our University
On April 7 the Bicycle Club under the Student Council organized a bicycle tour. The opening of the tour was attended by the Vice-Rector, Prof. Dr. Huseyin Ogut, the Head of the Branch of Students and Graduates Affairs of the Students Affairs Office, Ms. Kyial Turdakunova, the Student Council, and students.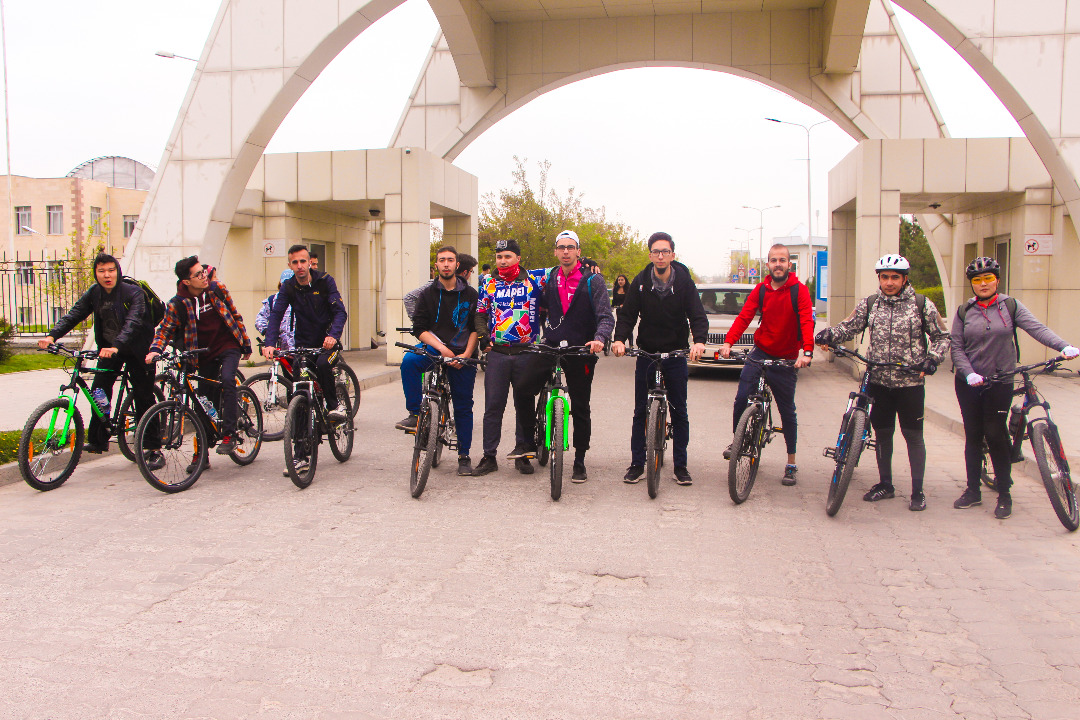 In his opening remarks the Vice-Rector, Prof. Dr. Huseyin Ogut, said: "Such bicycle tours provide a good opportunity for students to spend their weekends well and with joy. Moreover, I believe that it also strengthens friendship and harmony among students. ".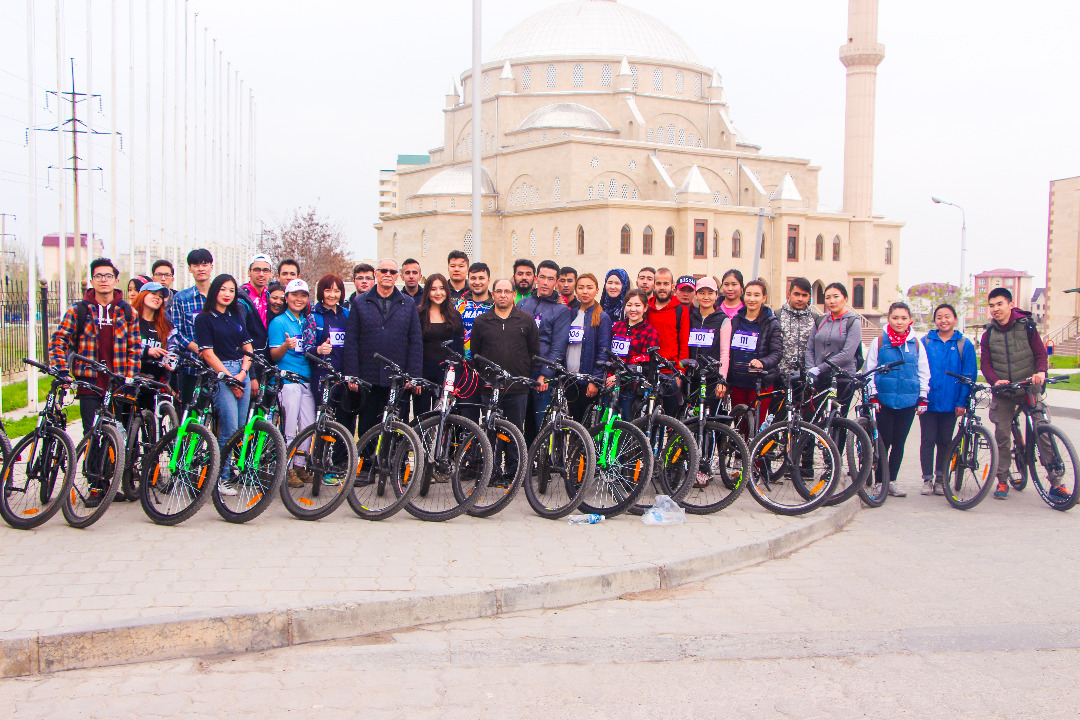 In total, about 30 students took part in the bicycle tour. The majority brought their own bicycles, others rented the vehicle. The tour started from the main entrance to the campus. The participants reached the panorama sight where the flag is located, having passed 30 km.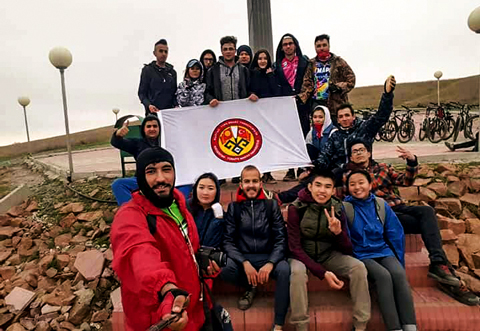 We note that there has been a bicycle tour organized to Ala-Archa Park.
Prepared by Nurzat Kazybekova

Translated by Bermet Kozhoshova