Tree Saplings Planted under the Slogan "Green Campus"
On April 14 under the slogan "Green Campus" tree sapling were planted at the university. Among the participants of the event were the Rector, Prof. Dr. Sebahattin Balci, Vice-Rectors, Prof. Dr. Anvarbek Mokeyev, Prof. Dr. Huseyin Ogut, teaching staff, graduates and students.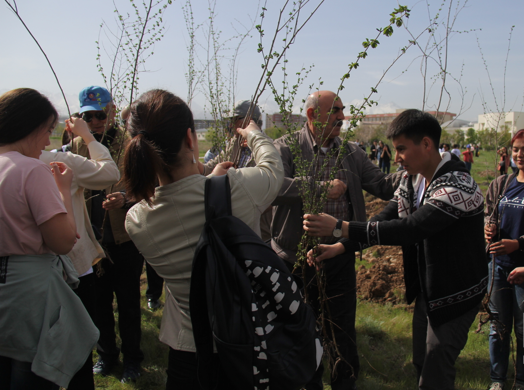 In his opening remarks the Rector, Prof. Dr. Sebahattin Balci, said: "The fact that most places at the university are stony causes some problems. However, despite that we focus all our efforts on surrounding ourselves with green trees". The graduates of the university came and planted their tree saplings as well. One of the graduates, a well-known host Erkin Ryskulov said: "It's been 8 years since I graduated. Since then I haven't been participating in such events. Here I am recalling my student days, and contributing to greening the university".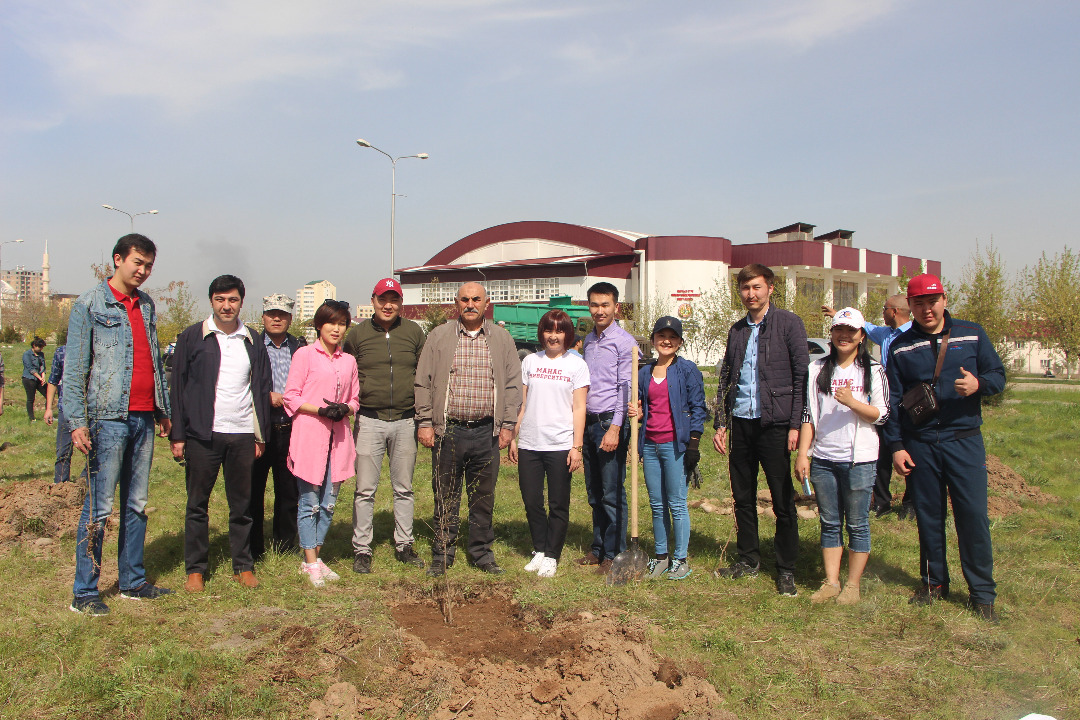 Moreover, all the clubs under the Student Council planted some tree saplings. In total, around 150 trees were planted.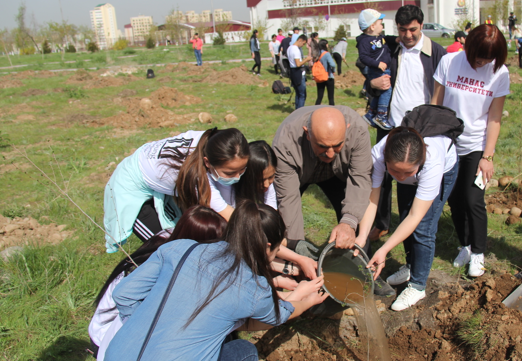 We note that the activity of planting tree saplings had been organized by the Alumni Association, Students Affairs Office, and Student Council.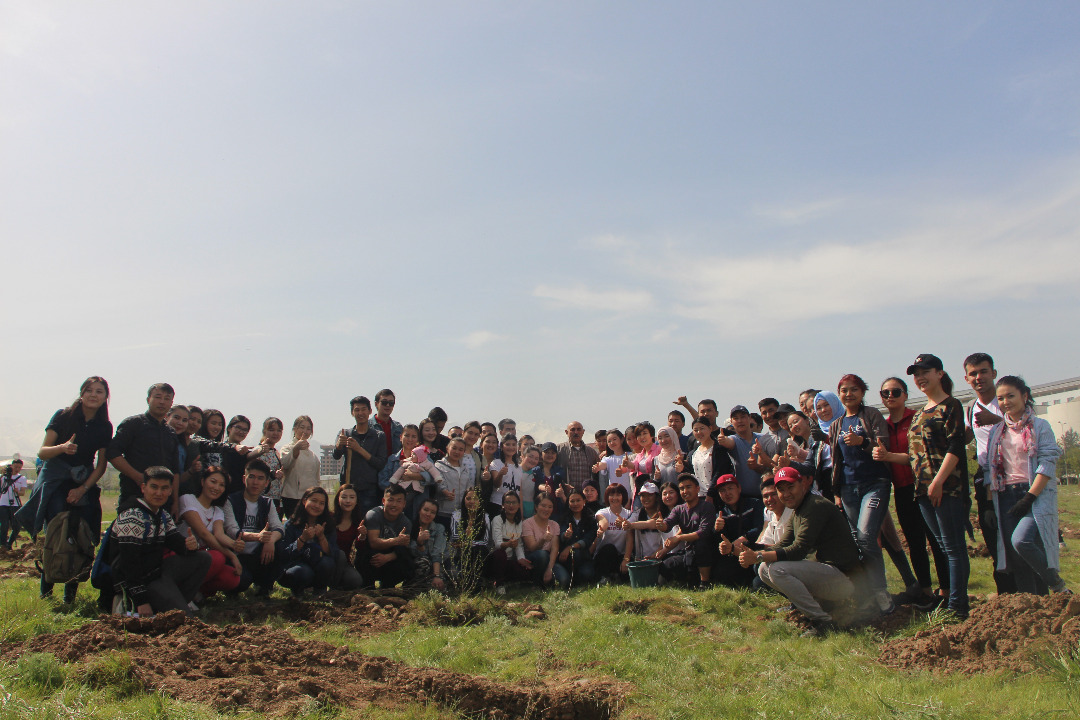 Prepared by Nurzat Kazybekova

Translated by Bermet Kozhoshova