The Winners of "Manas Unu – 2018"
On April 30 the winners of the contest "Manas Unu – 2018" ("Voice of Manas – 2018") were determined. The contest was held among the students of the preparatory course. The event had been organized by the Student Council and the winners of "Manas Unu – 2017", Diana Saliyeva and Urmat Tokombayev.
In the finals 14 students competed. At the first stage the participants perfumed Kyrgyz pieces, whereas at the second stage they sang foreign language songs.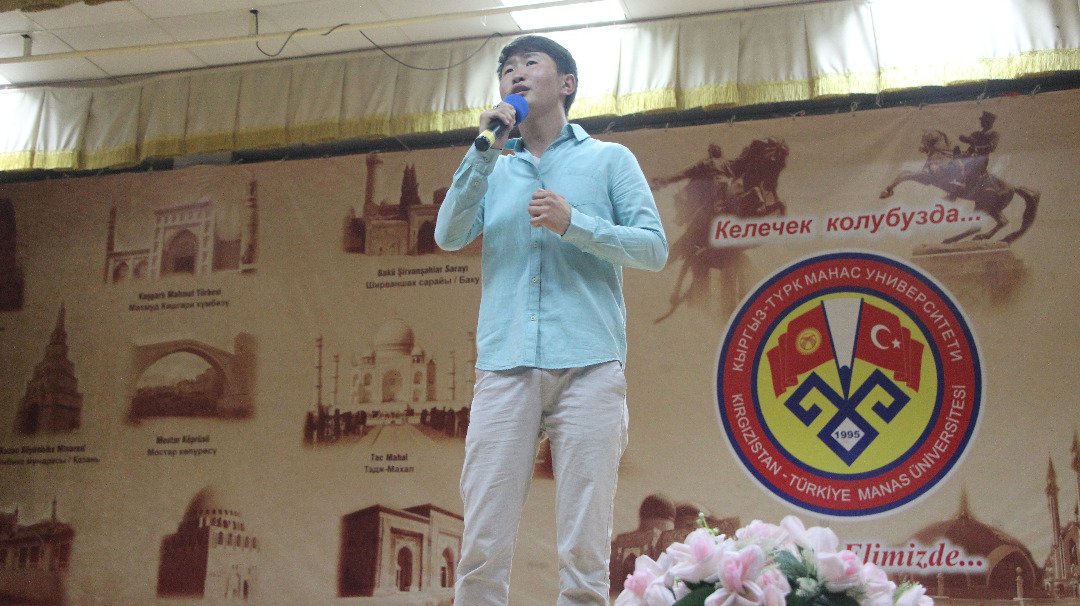 Apart from the finalists, the event was marked by the performances of a singer Tolgonai Arzykeyeva, Manas graduates and singers – Syrga Sagynbekova and Azat Sydykov. Moreover, the dance team «Modern Dance», the team "AUK" under "Tamashow", as well as the team of our university "Manas Sozu" attended the event as well.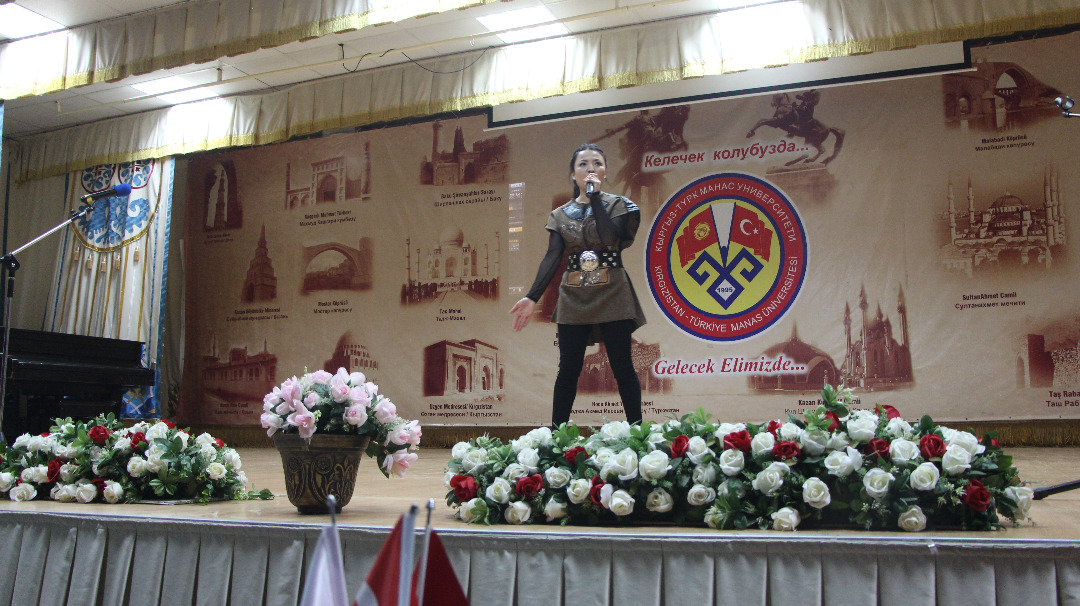 At the end Meerim Minbayeva won the title "Manas Unu – 2018". Second place was taken by Reina Zhanybekova, whereas Shair Bakytbekovа and Dastan Kamchybekov were ranked 3rd. The winners were presented with laudatory certificates and gifts.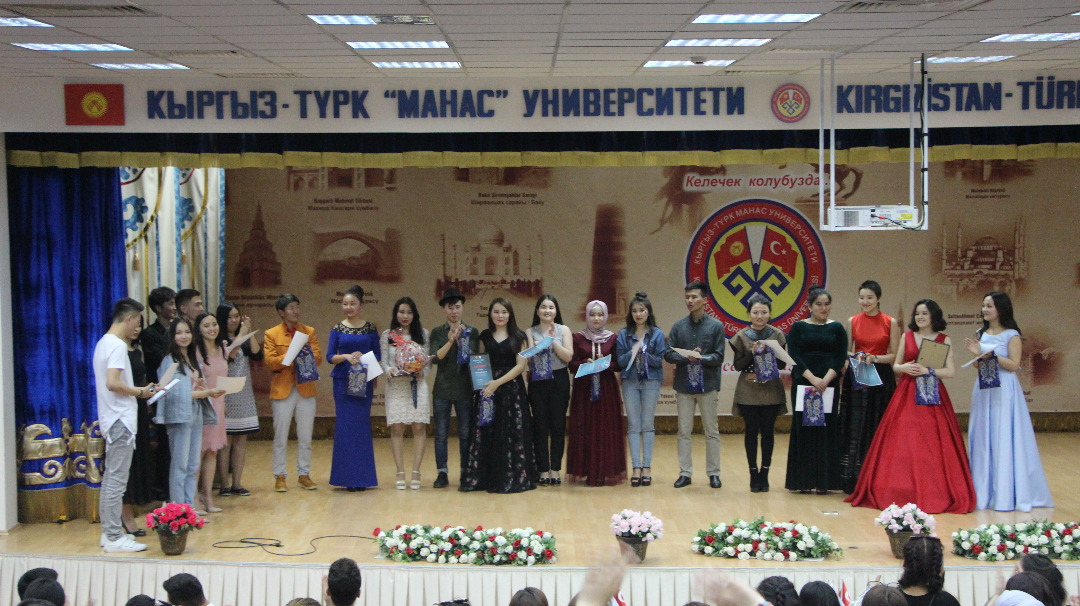 We remind that the contest "Manas Unu" started to be held in 2017 on the initiative of a student of the Department of Music, Beksultan Alimbekov.
Prepared by Aksaamai Nazarbai kyzy

Translated by Bermet Kozhoshova