"When mountains fall" play was performed
The play was based on romance "When mountains fall" in the hall named after K. Tynystanov and performed by Chuy regional Termechikov's theatre to celebrate the 90th year anniversary of C. Aytmatov. The director of the play B. Parmanov told that piece was talking about the perpetual nature of war, creation of man, and war as cause of people's will.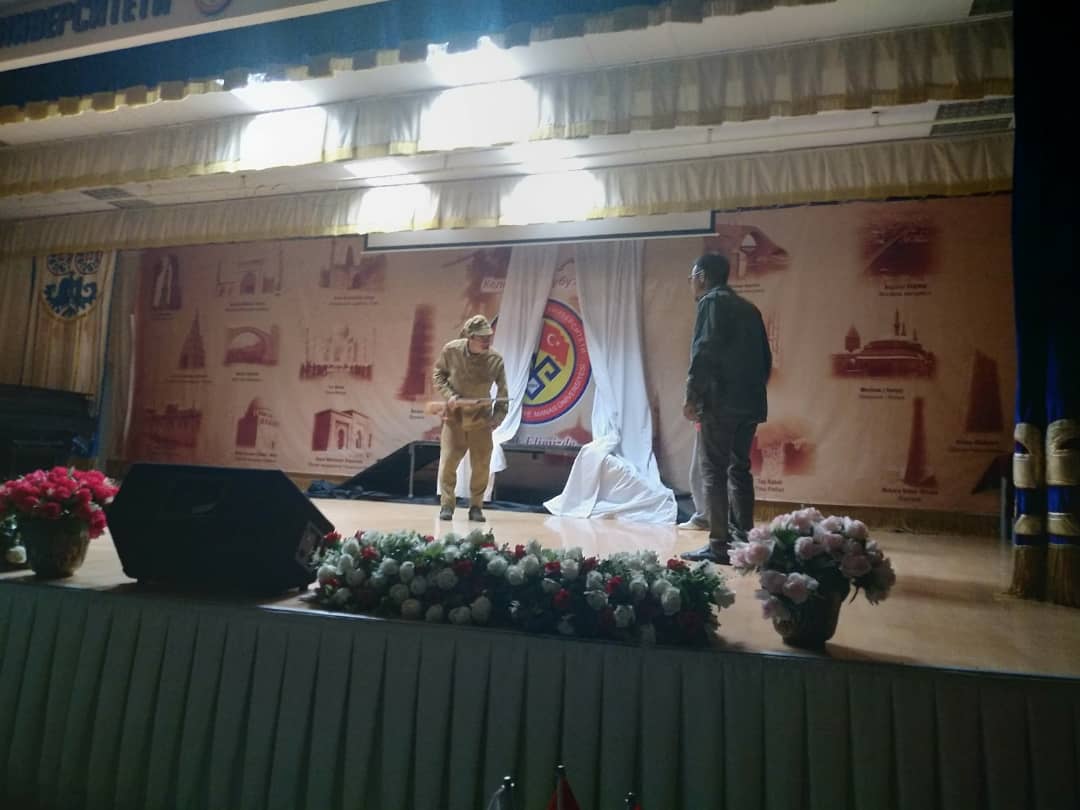 The actor who played on of the main hero Mambetturdu uulu Bekbolot said: "In that work, the love of mankind to the nature, justice as a high value were showed. It was difficult to play a main hero. However, every role depicts a new life to the actor and therefore it gave me motivation".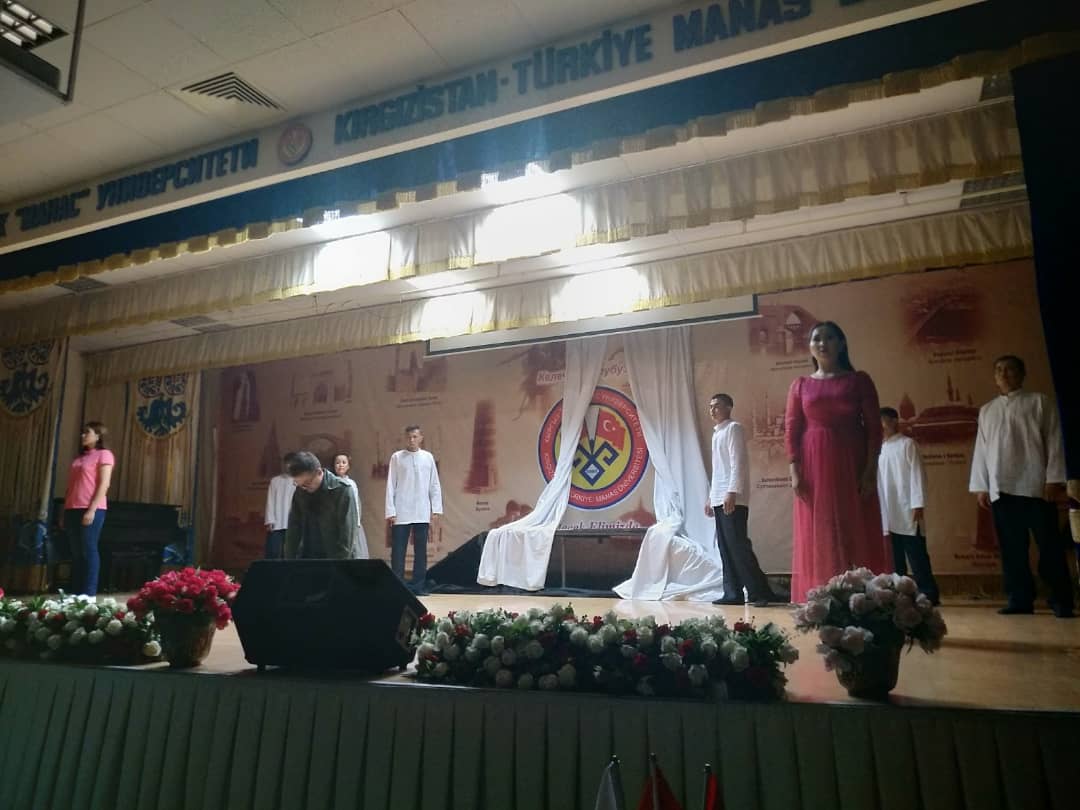 Recall that, such kind of works of C. Aytmatov in future are going to be often adopted on the scene.
Prepared by: Aksaamay Nazarbay kyzy

Translated by: Timur Bapiev