"For me every foreign language is a new world, a new step "
On November 19, 2018 the Student Council's club "Youthproject" organized seminar with Amina Mamytbekova. She is a manager of the "Language Academy" educational center and writer of the book "A million started from zero". Activity took place in the hall named after Kasym Tynystanov.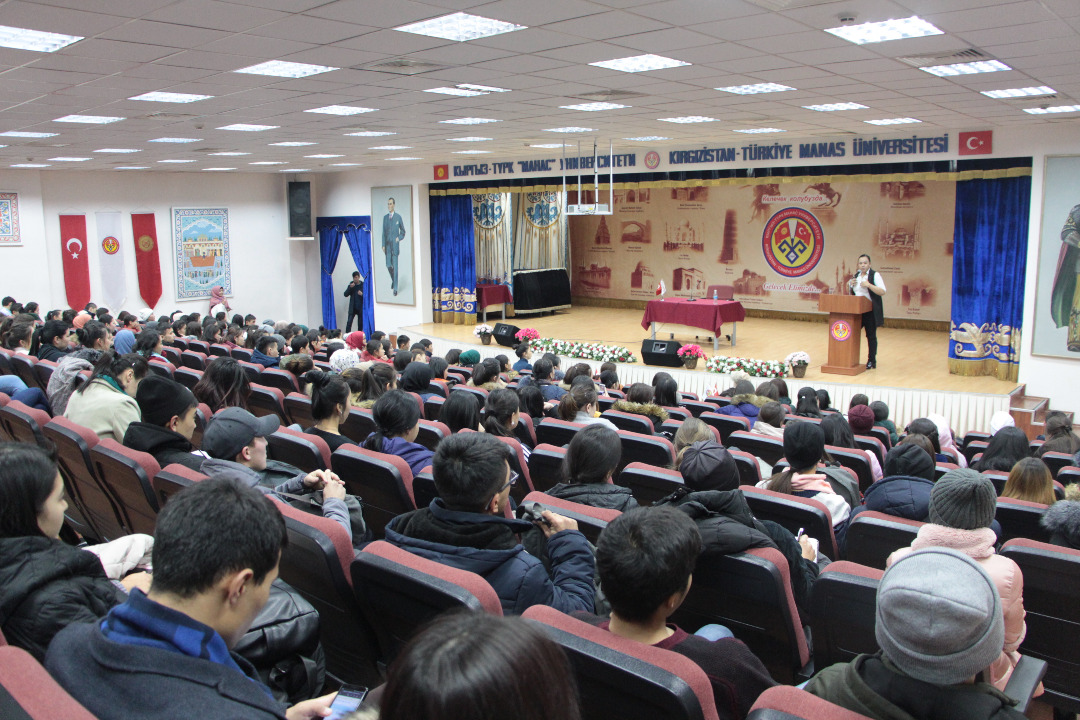 The guest of the seminar Amina Mamytbekova can speak fluently on 6 languages. She has shared with her experience and advices in learning languages: "If you take a direction to your goal, the energy will emerge itself. When we take a right direction we become strong, the faith in ourselves strengthens. We take the energy not from others, but from ourselves. Develop any language that you are fond of" – told she.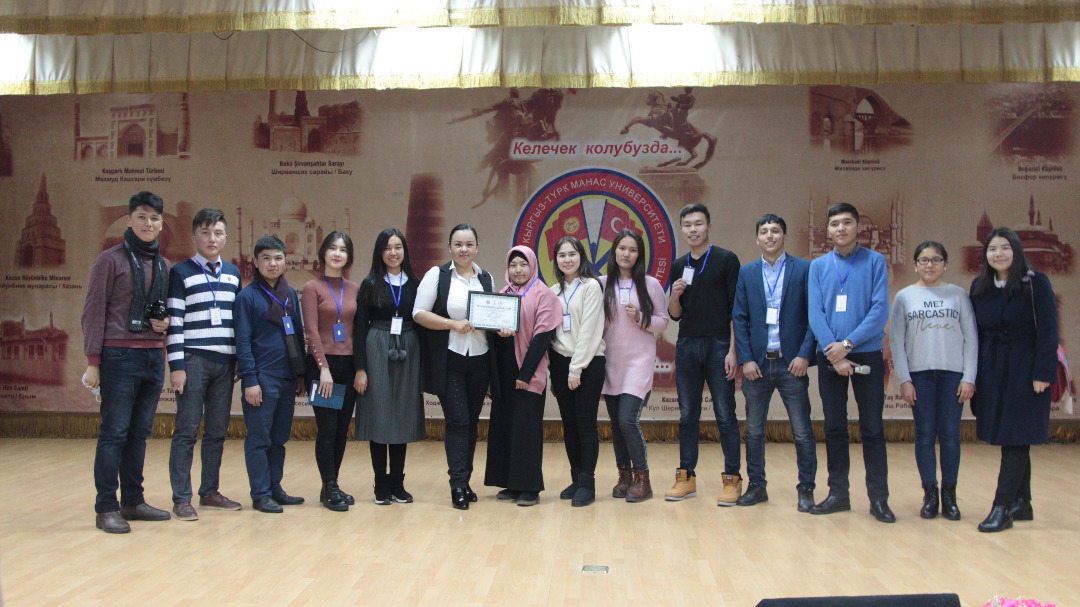 At the end of the seminar, the chairman of the Student Council Nursultan Abdimitalip uulu thanked her with certificate of appreciation.
Prepared by: Melis kyzy Loise

Translated by: Timur Bapiev