THE VICTORY OF THE "EVEREST"
On December 20, 2nd game of 10th season of the intellectual club "Oylonshow" was held in the Conference Hall named after Kasym Tynysytanov. The topic of the game was "Manas World". Totally 17 teams participated in the competition.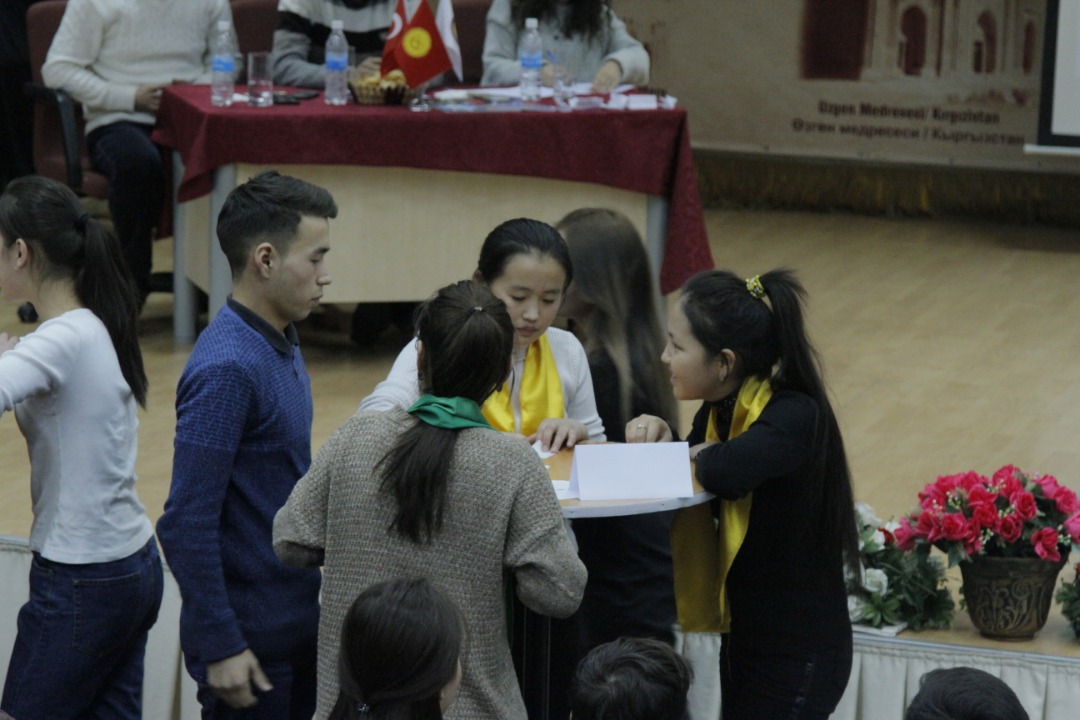 The program started with the reading of the episodes of Manas Epic by the famous young manastellers Nurbek Talantbekov and Tolobek Musa Uulu. The competition consisted of 3 rounds. The teams were asked questions about the plot of the Manas Epic, the names of the places and rivers, manastellers, and scientists investigated the epic. The game was highly competitive.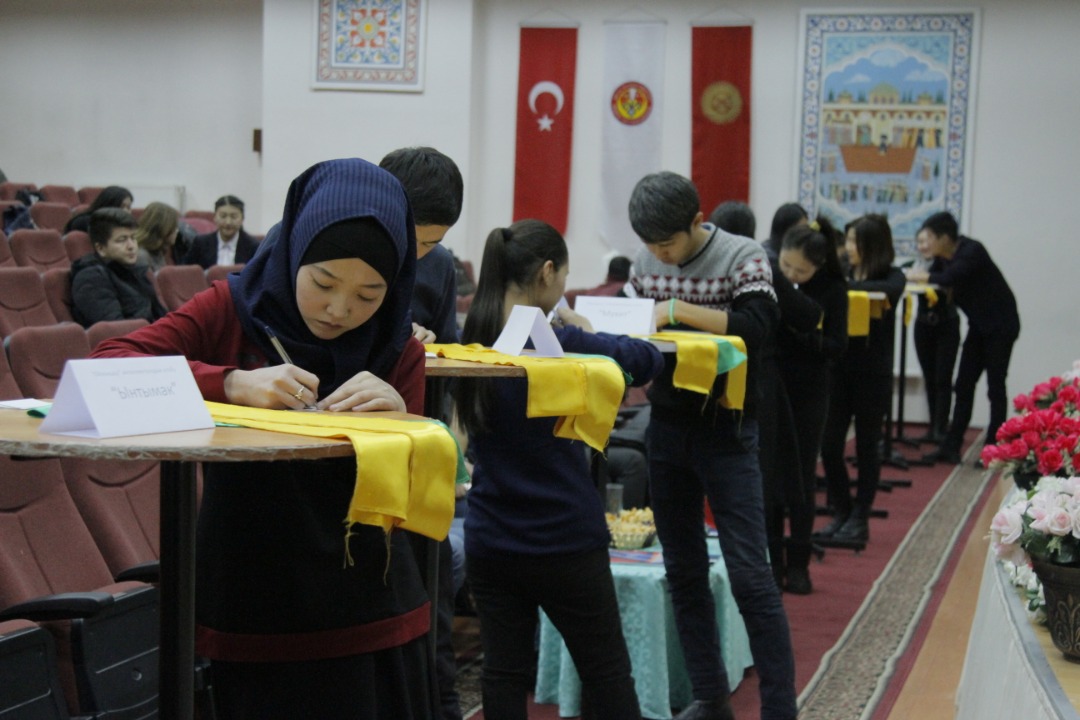 At the end of the game, the 3rd place took team "Champion", the 2nd place took team "Prioritet". The Everest Team became the winner of the competition. Also, Saadat Kazakbaeva was elected as the best player as result of the "The Best player" contest. Sponsors presented to the winners literary books, tickets to "Sayakbay" Film and certificates of appreciation.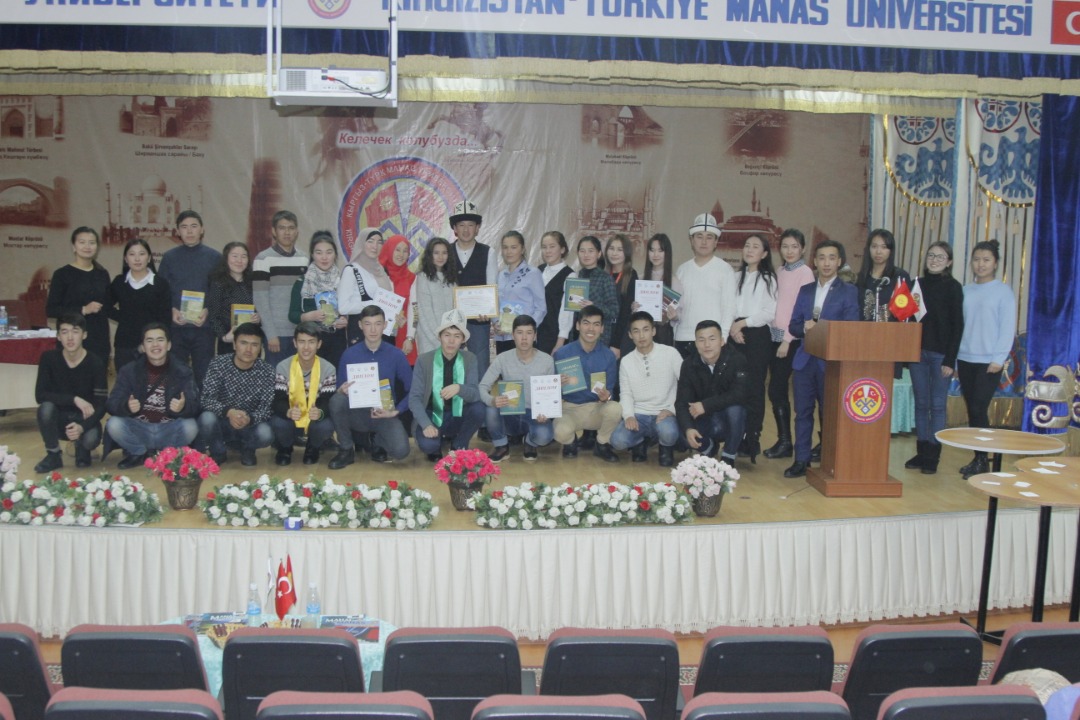 Prepared by Akymbaev Altynbek

Translated by Timur Bapiev