The victory of "Trillionaires"
On March 12, the intellectual club "Oylonshow" conducted club's 6th game of the 10th season in the hall named after K. Tynystanov. Totally, 16 teams have participated, and compete with each other on the topic "Logic".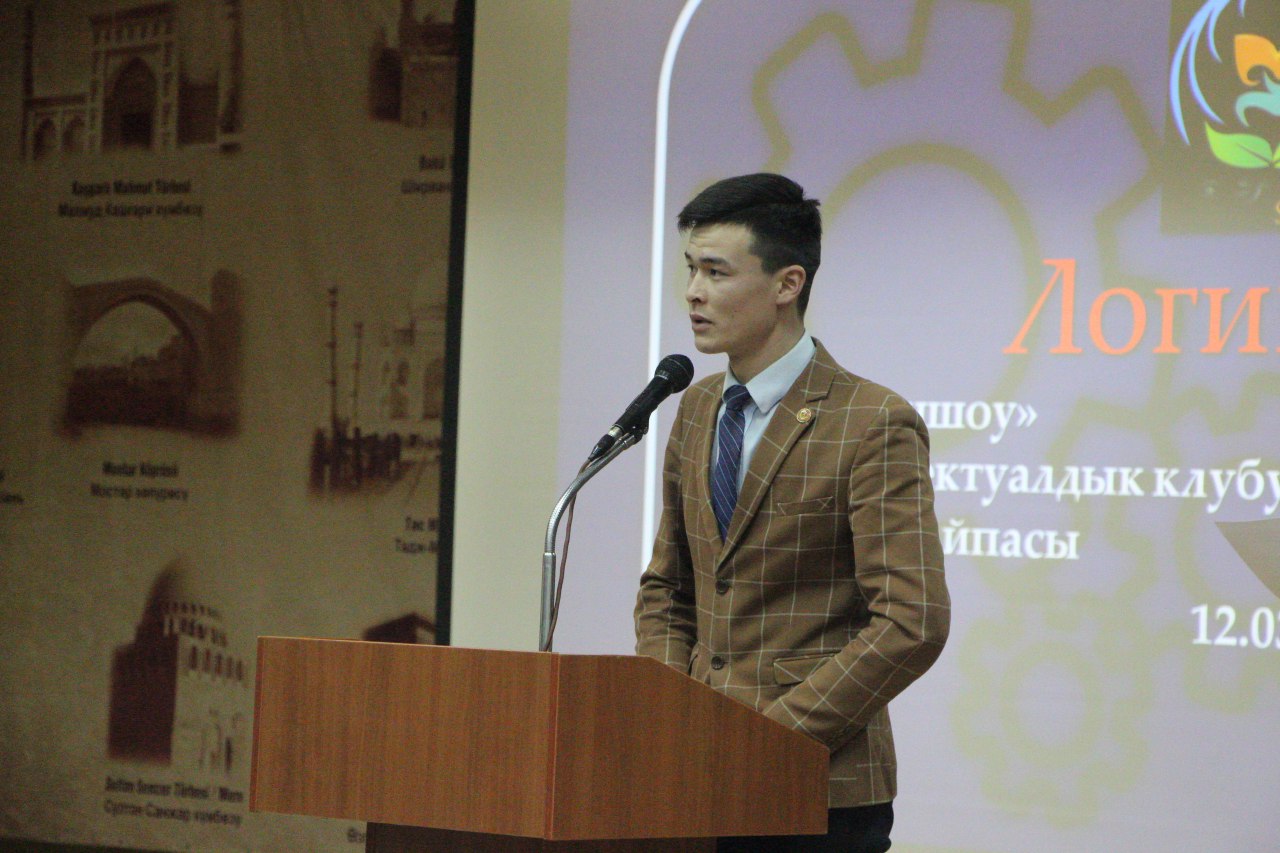 Firstly, the event started with the singing of musician Kanybek Abdykerimov, then the game started. The game consisted of the logical questions, riddles and generally was based on a creative thinking.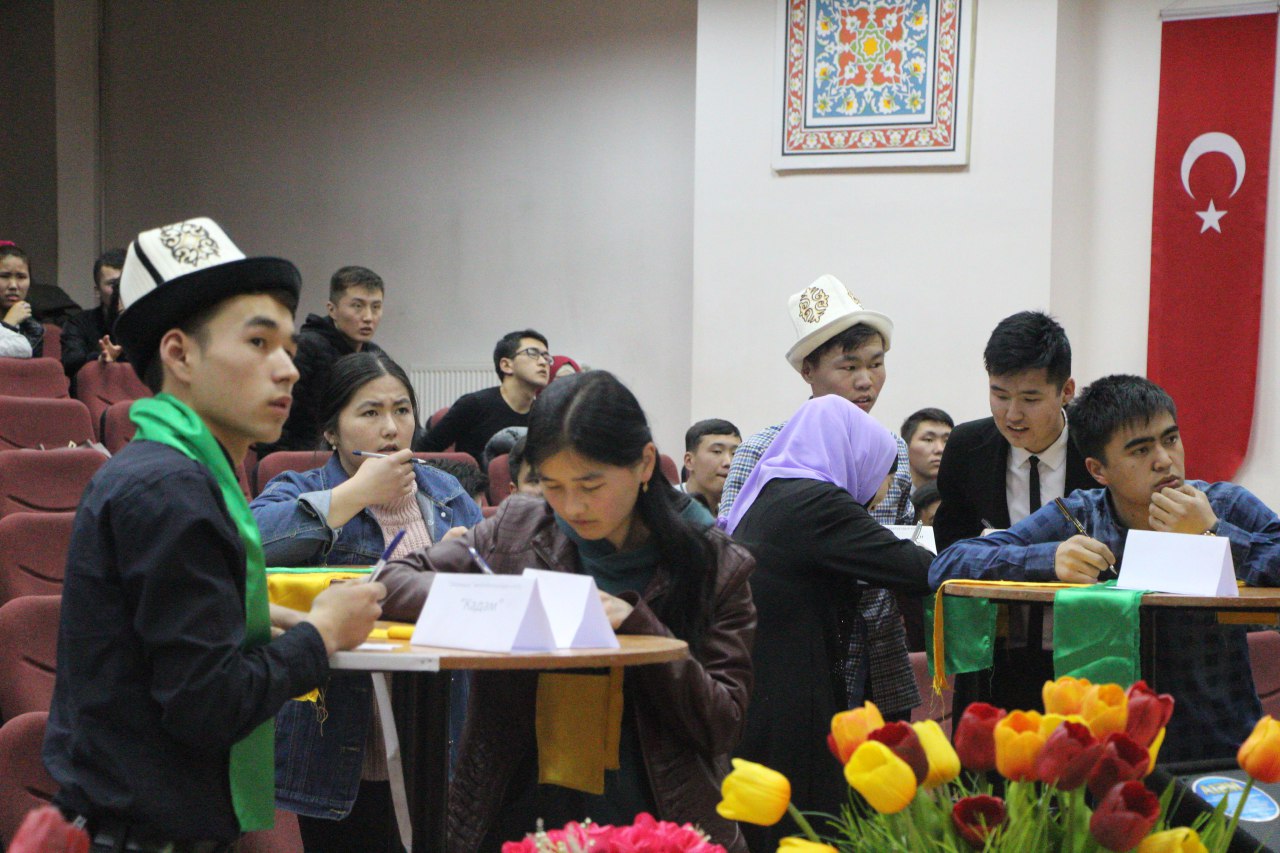 However, the teams have got equal results, and the winners were figured out owing to the results of the extra questions. Eventually, 3rd place took "Jenish", 2nd place took "Betme-bet" teams. The first place won the team "Trillionaire".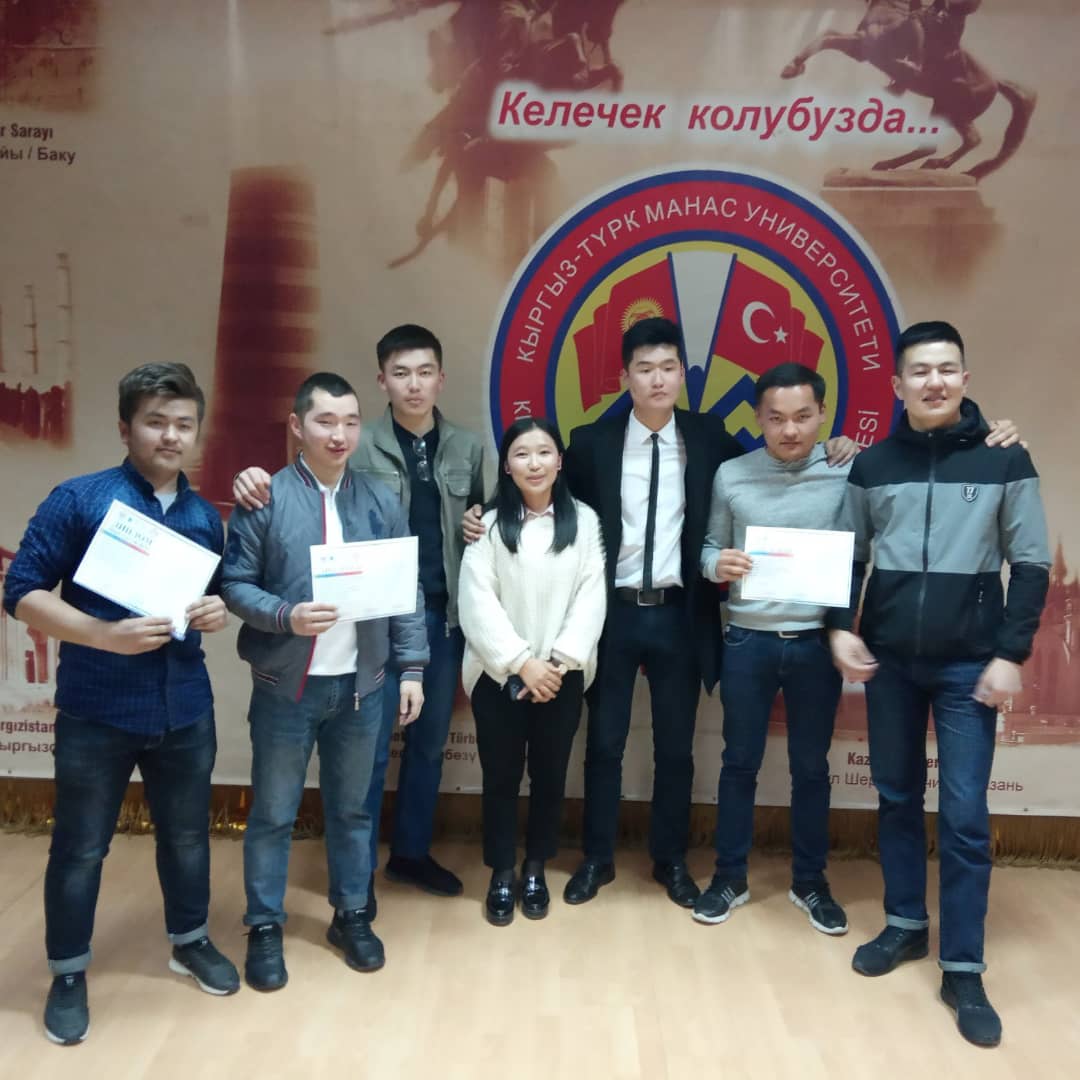 Moreover, Daut Bekbolotov was awarded with "The Best Player" nomination. The winners were honoured with certificates of achievement and certificates for the foreign language courses in the "AdBe".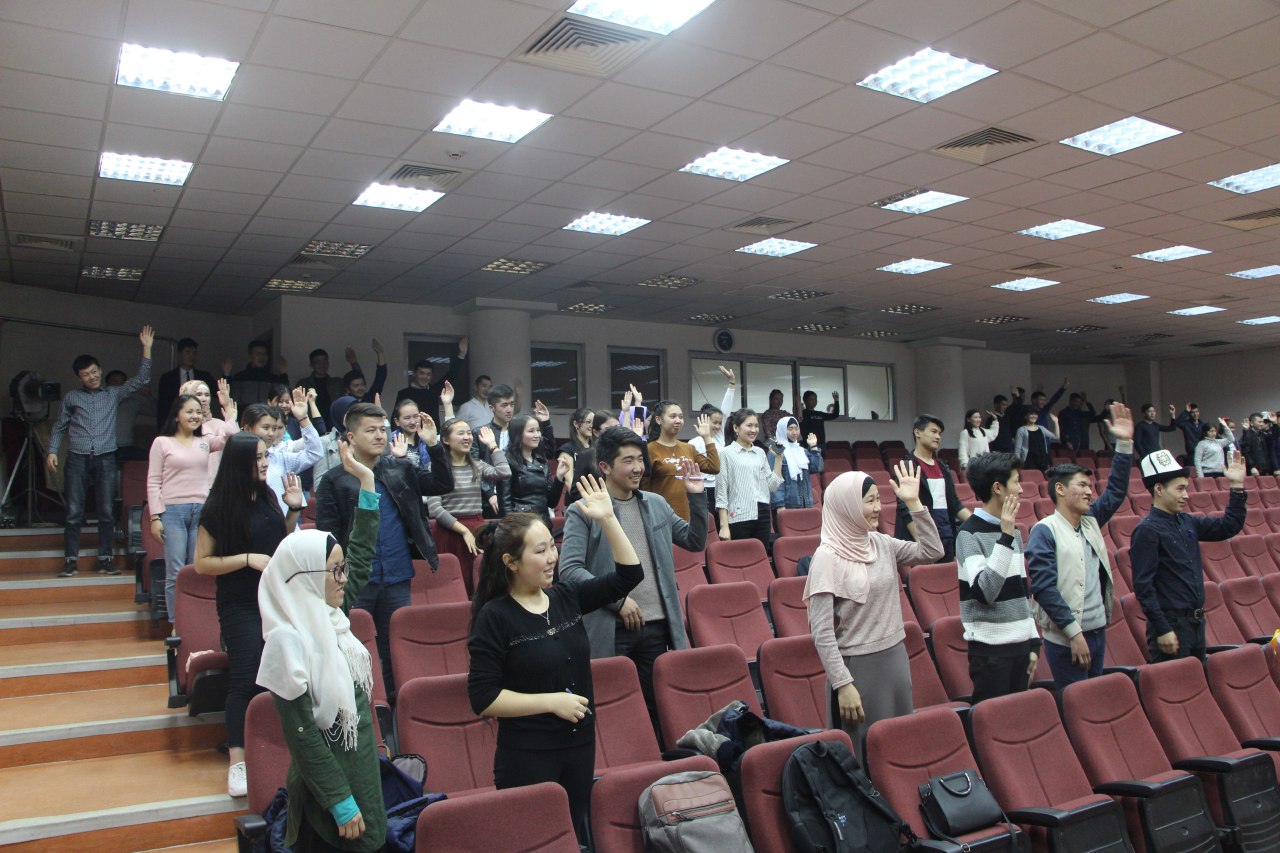 Translated by Akymbaev Altynbek

Prepared by Timur Bapiev