THE RECTOR HELD AN INTRODUCTORY MEETING WITH THE NEWLY ELECTED REPRESENTATIVES OF THE STUDENT COUNCIL
On October 30, an introductory meeting was held in the hall of the "Council of Scientists" of the administration with members of the Office and Audit Groups of the newly elected Student Council and with the leadership of our university. The meeting was attended by the first adviser to the President of Turkey, the president of our university, the first vice-president, assistants of the president, chief secretary, the Student and Alumni Coordination Branch of the student Affairs department, and representatives of the Student Council.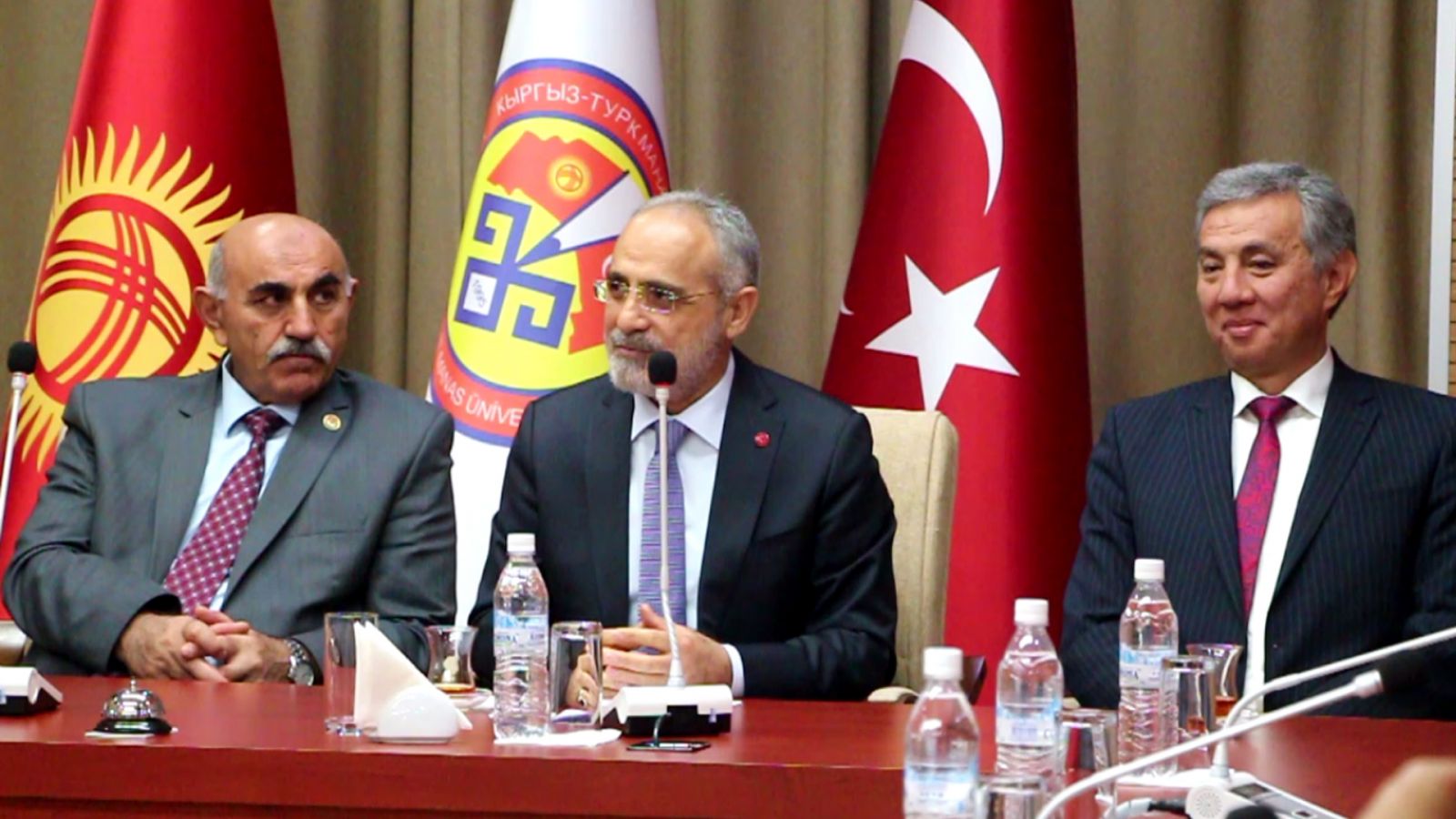 At the opening of the event, the assistant to the vice-president, Prof. Dr. Anvarbek Mokeev informed those present about the results of the past elections and introduced new members of the Student Council. Then the Co-President, of our university Prof. Dr. Asylbek Kulmyrzaev said, "First I want to congratulate everyone! You have been elected by the Student Council of the highest quality university in Kyrgyzstan. From that moment on you have a very great responsibility."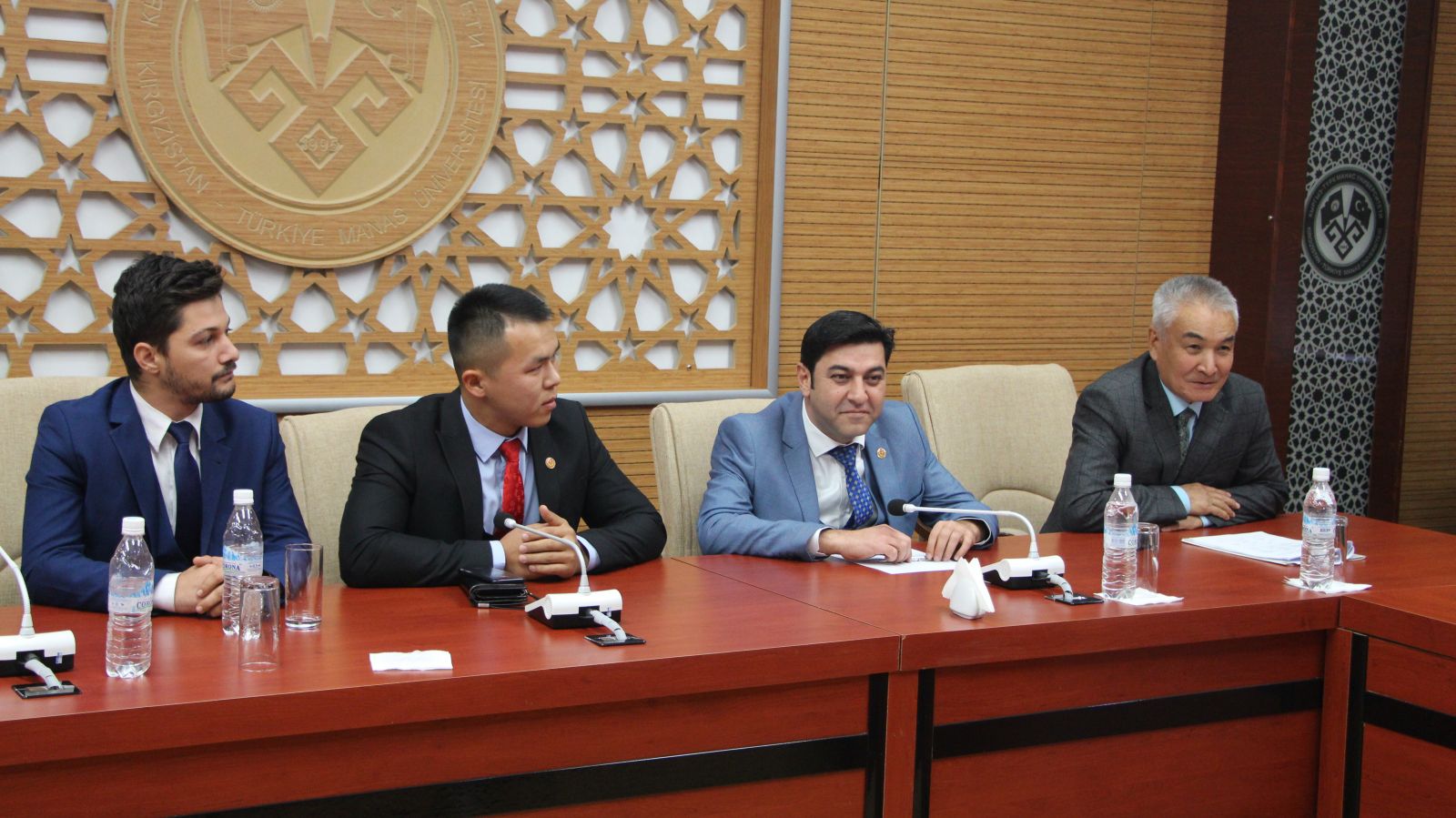 In turn, the president of our educational institution Prof., Dr. Sebahattin Balcı added in his speech: "I congratulate you from the bottom of my heart! You clearly show us what our students are. Therefore, I want to note that you are the best, you are our pride. You have chosen a very large and responsible path for yourself, and I believe that you will make a huge contribution to the university in your work."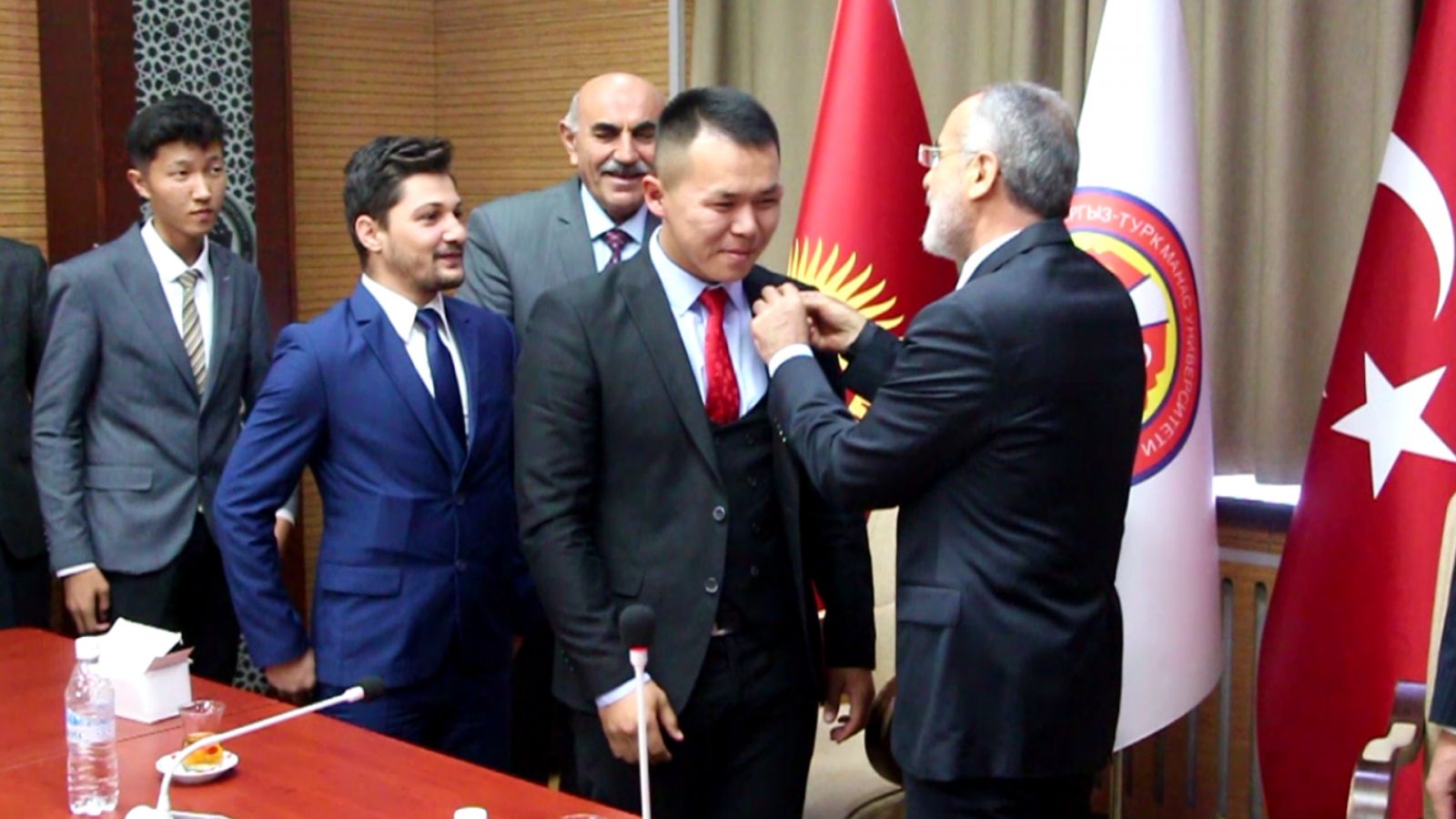 Askar Abduakimov, Chairman of the Student Council, and Onur Kaya, Deputy Chairman, presented the projects that will be implemented during the year, which were elected in the 2019-2020 academic year.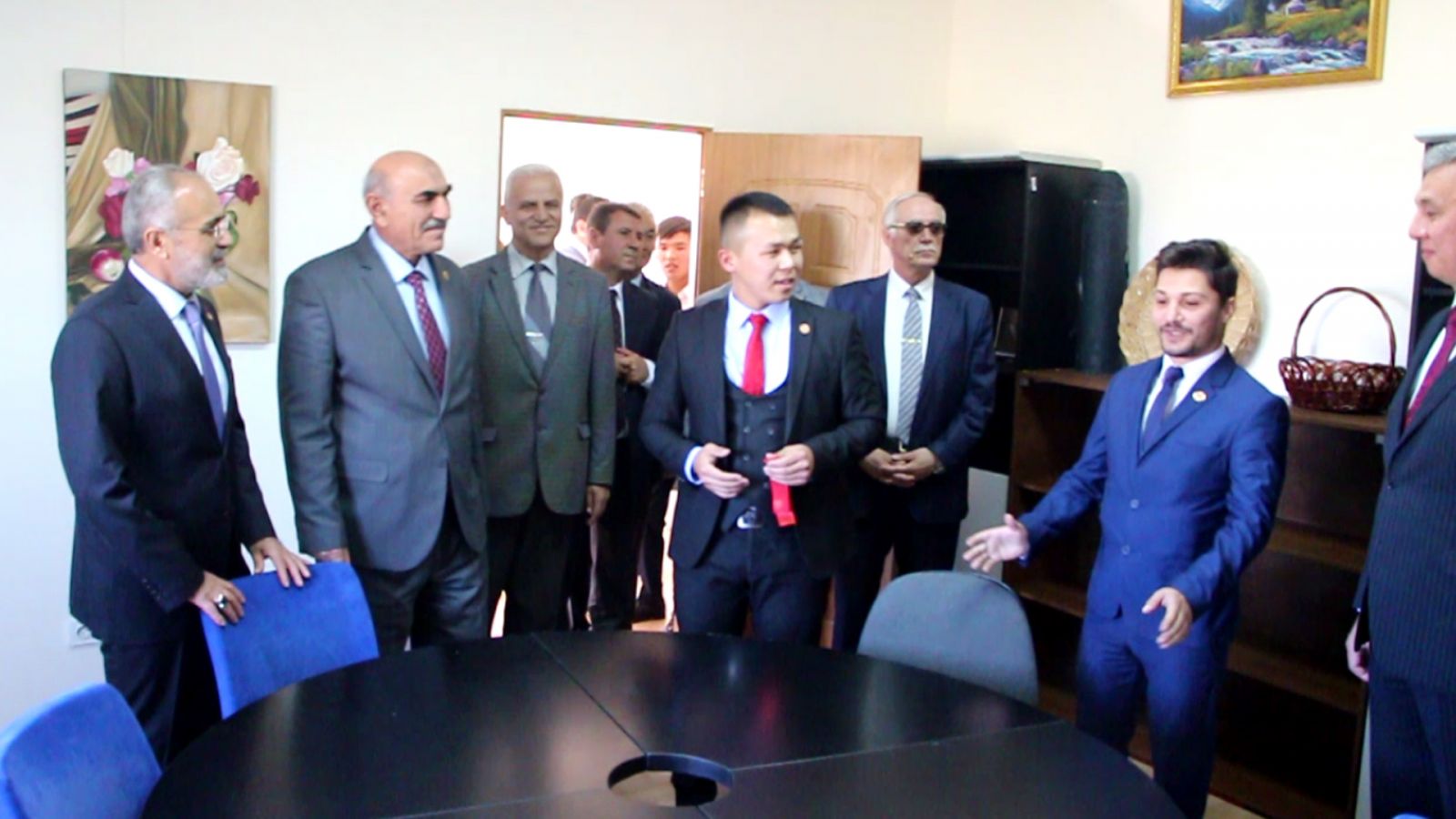 In addition, the Chief Advisor to the President of the Republic of Turkey, Yalchyn Topchu, delivered a speech where he said the following: "Congratulations and send greetings on behalf of our President Recep Tayyip Erdogan! We believe that you will become those young people who will serve primarily themselves, then their family, educational institution, their country and finally the Turkic people. As you know, there are statements by Gaspraly Ali: "Do what you want to do, but you must become the best in this matter." Therefore, we must try to become the best in all endeavors. "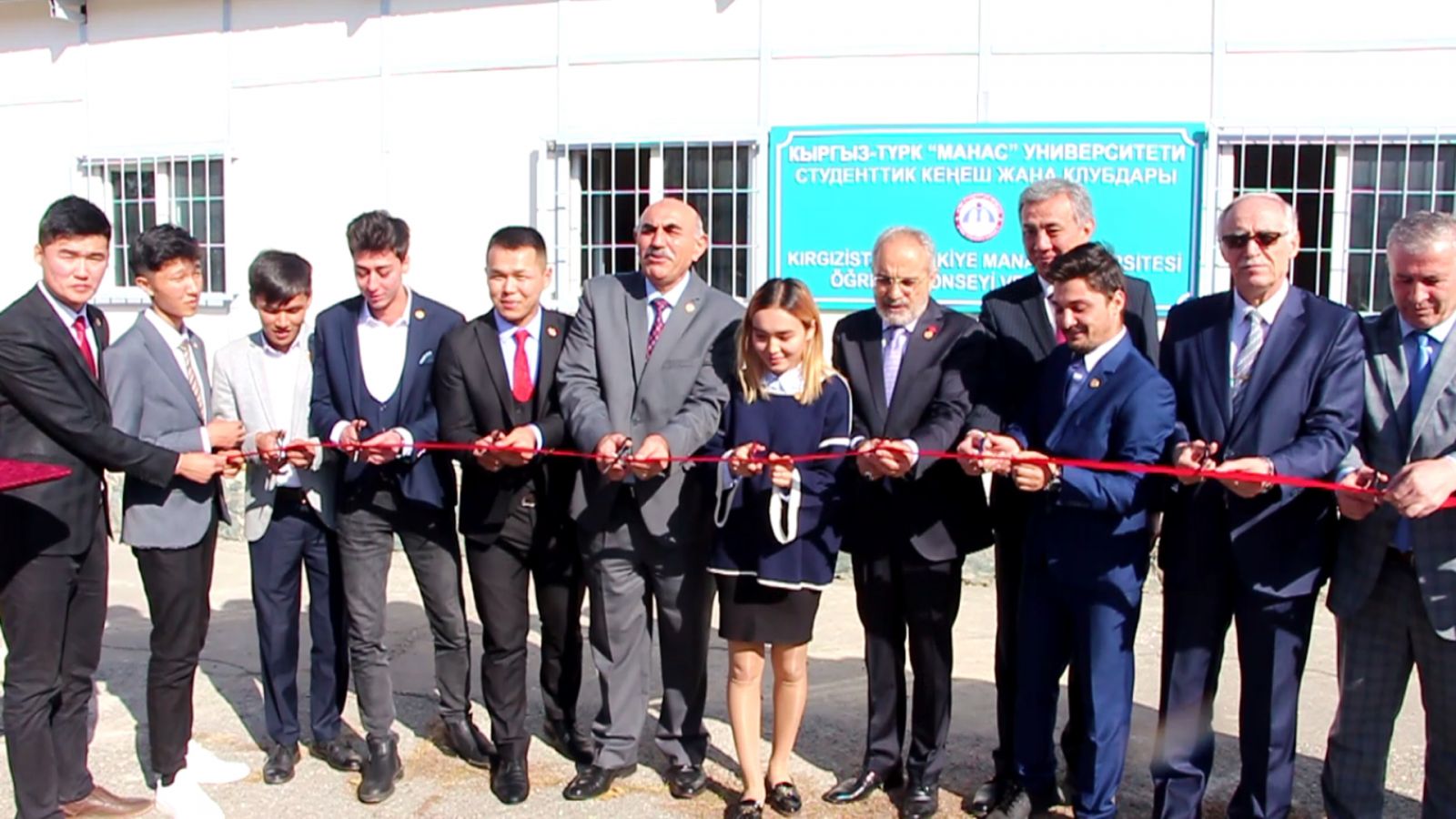 Then to the members of the Student Council badges were issued and photographs taken as a keepsake. The event was also accompanied by the opening of the new building of the Student Council and clubs of the university.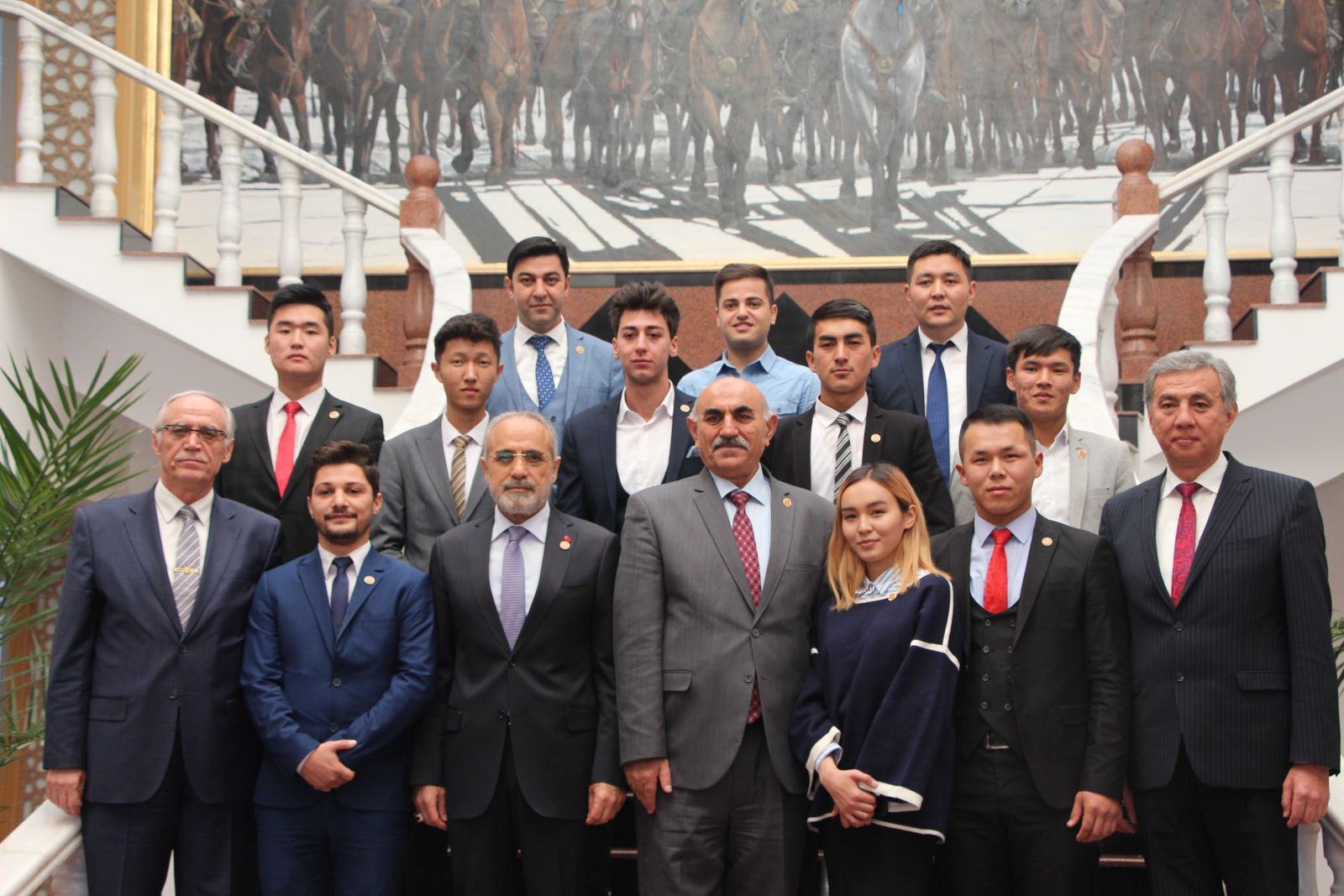 Prepared by Muhammad Kurtoglu
Translated by Timur Bapiev