ASYLBEK BAKTYBEKOV, JOURNALIST: "AT THE TIME, RADIO REFUSED ME TO GIVE A JOB, MY VOICE FOR THEM WAS TOO BAD".
On November 28, in our university's Faculty of Economics and Management the anchor of the KTRK sport channel and columnist Asylbek Baktybekov shared his experience with students in improving voice and diction.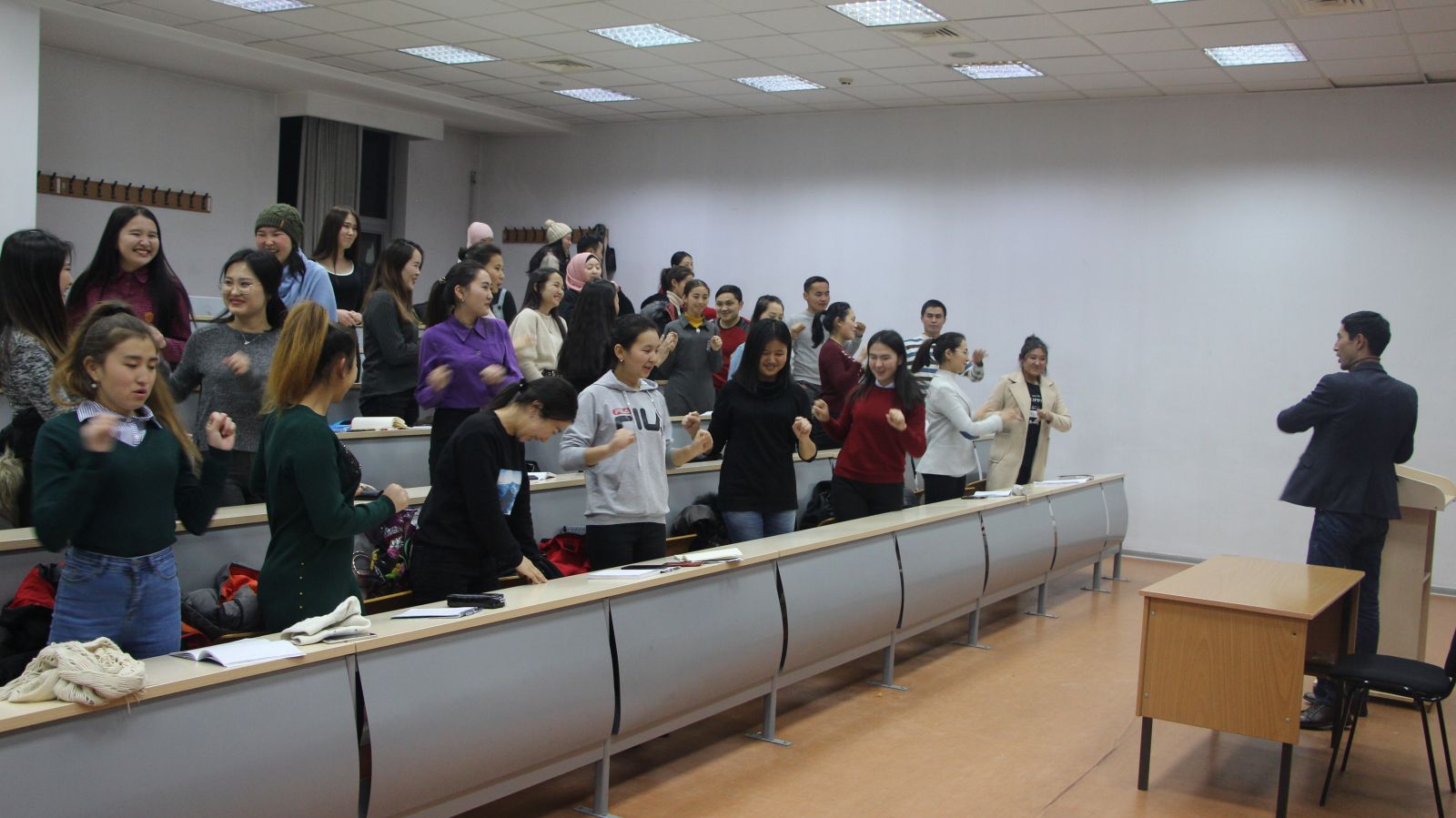 This meeting was organised by the "Oylonshow" intellectual student club under Student Council. In the beginning, I wasn't taken to the job due to the bad voice, but now I voice leading advertising. Therefore, Asylbek Baktybekov says that the diction and voice can be fixed:"First of all, I did all exercises that teachers told me, I read books out loud and I tried to improve my diction constantly. In a result, it helped to my voice significantly. That's why everything is in your hands".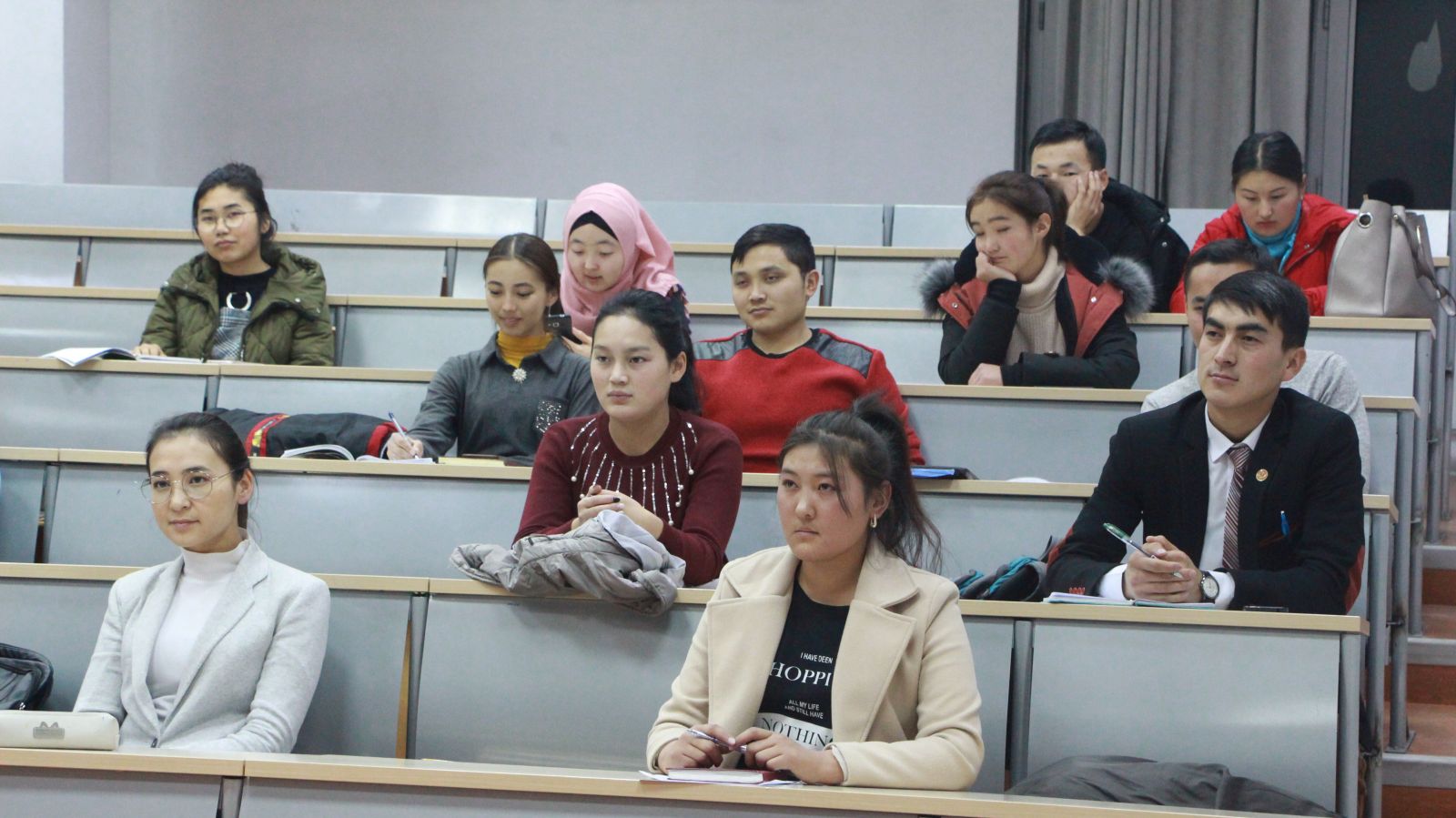 Besides of it, he told about his past and present events in the university which he remembered, and his mistakes and achievements.
Recall that, Asylbek Baktybekov is one of the honourable students of our university. He graduated department Journalism of the Faculty of Communication in 2017. At one time, he worked in "Manas", "Sanzhyra" radios as DJ and presenter.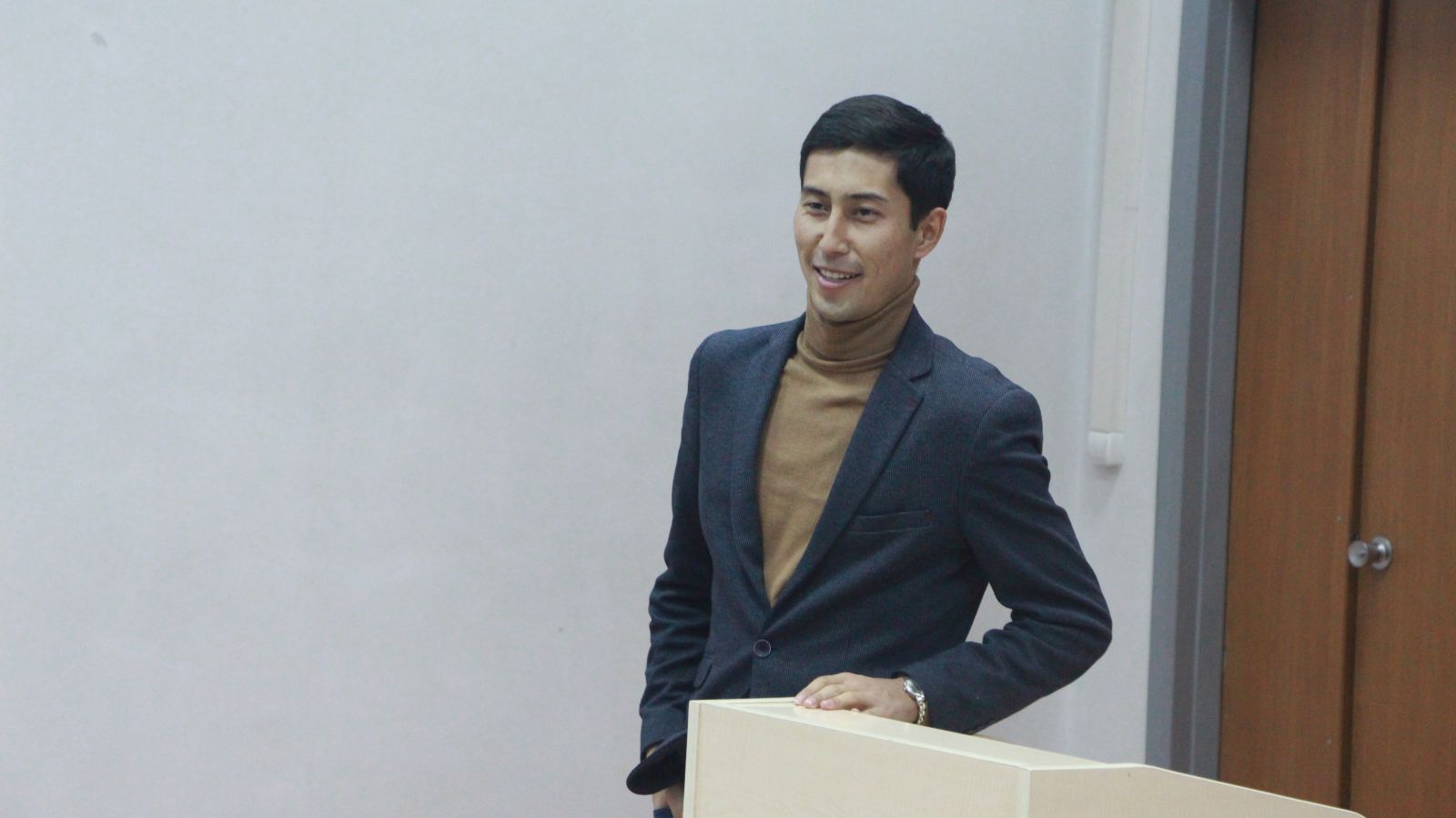 Prepared by Aksaamay Nazarbay kyzy
Translated by Timur Bapiev