SEMINAR ON THE TOPIC "PROTECTING YOUR RIGHT"
On 3 December, the club "Insandyk onuguu" held a seminar on the topic "protecting your right" in the Kasym Tynystanov's conference hall of the Faculty of economics and management. The main content of this lecture is how to deal with violations, illegal behavior and so on. The guest speaker of the seminar was Erulan Kokulov, the presenter of the program "Ne sahar".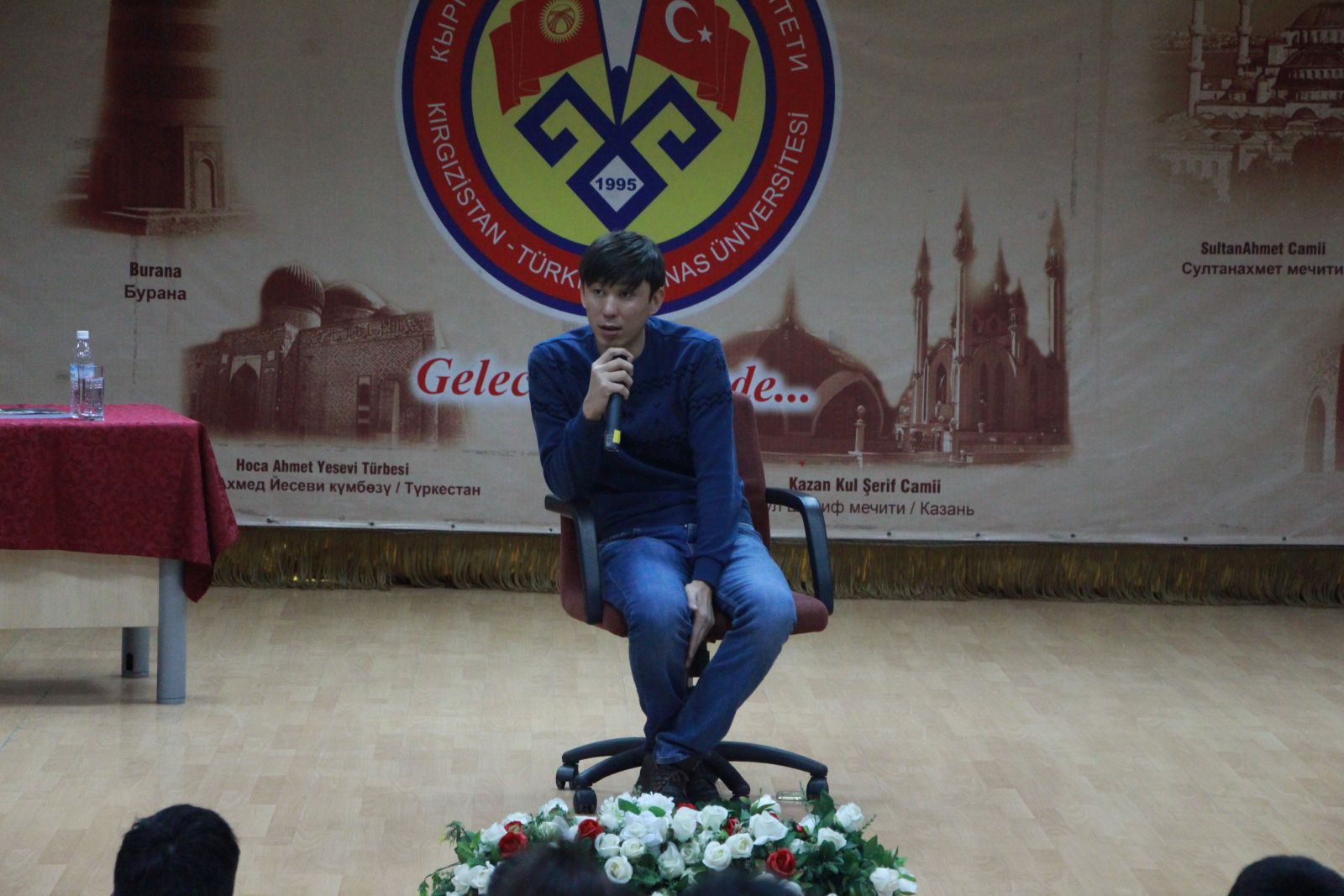 Erulan Kokulov said: "If we do not give voice to the mistakes that are happening in society, negativity will never be corrected. While the public knows that some things are rules, there is the fact that they are not rules. Like public transportation charges or a deposit. We pay unquestionably because we don't know the rights and laws well. Then they demand what they want from the people. If people communicate their demands in a good way, entrepreneurs work accordingly. That's why we need to know how to demand."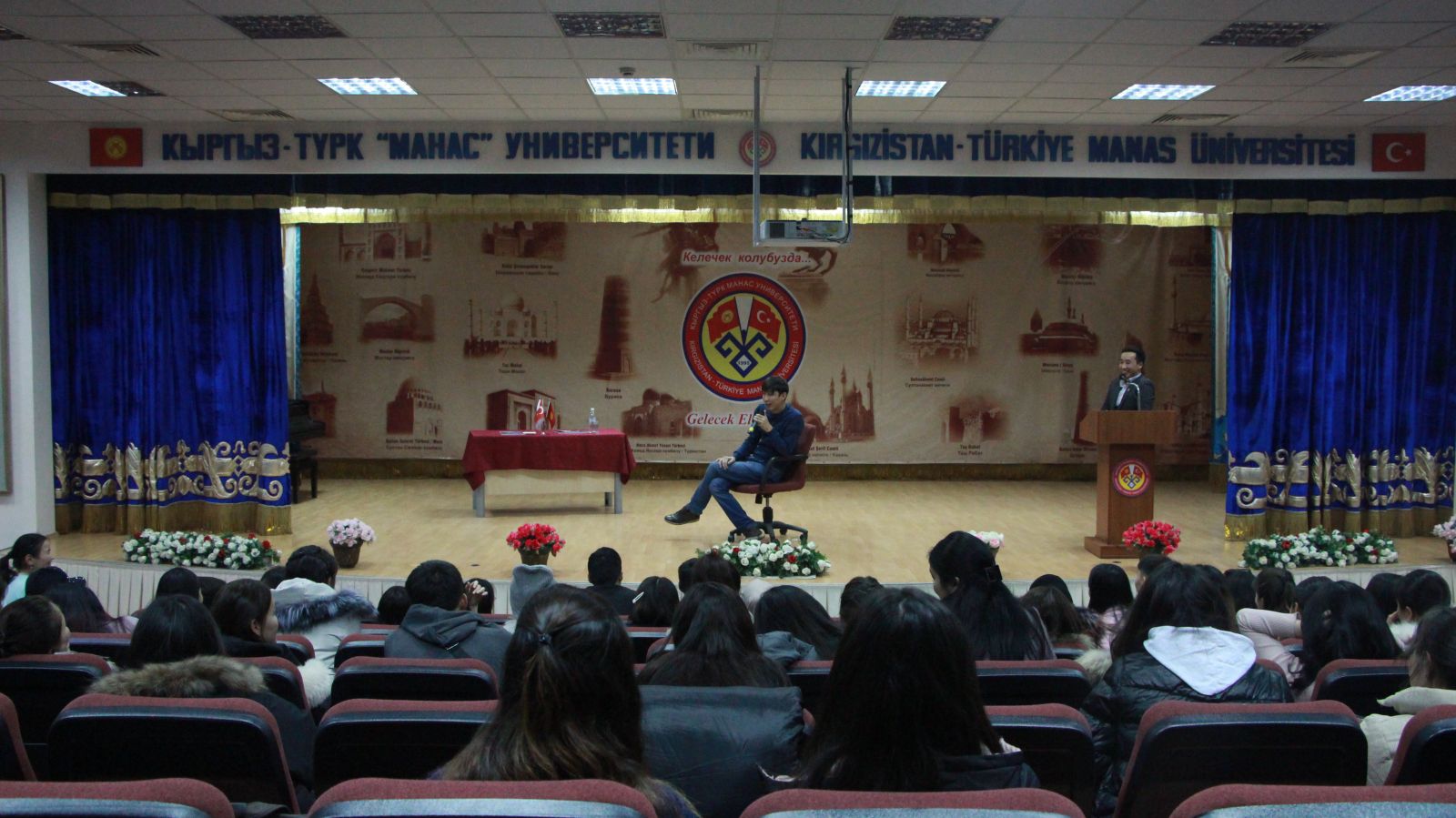 In addition, Erulan Kokulov explained the reasons for his choice of journalism career, because he could not accept the negative phenomena of society, and he wanted to conduct more in-depth research. He also said to the students " you are the ones who are able to change our society."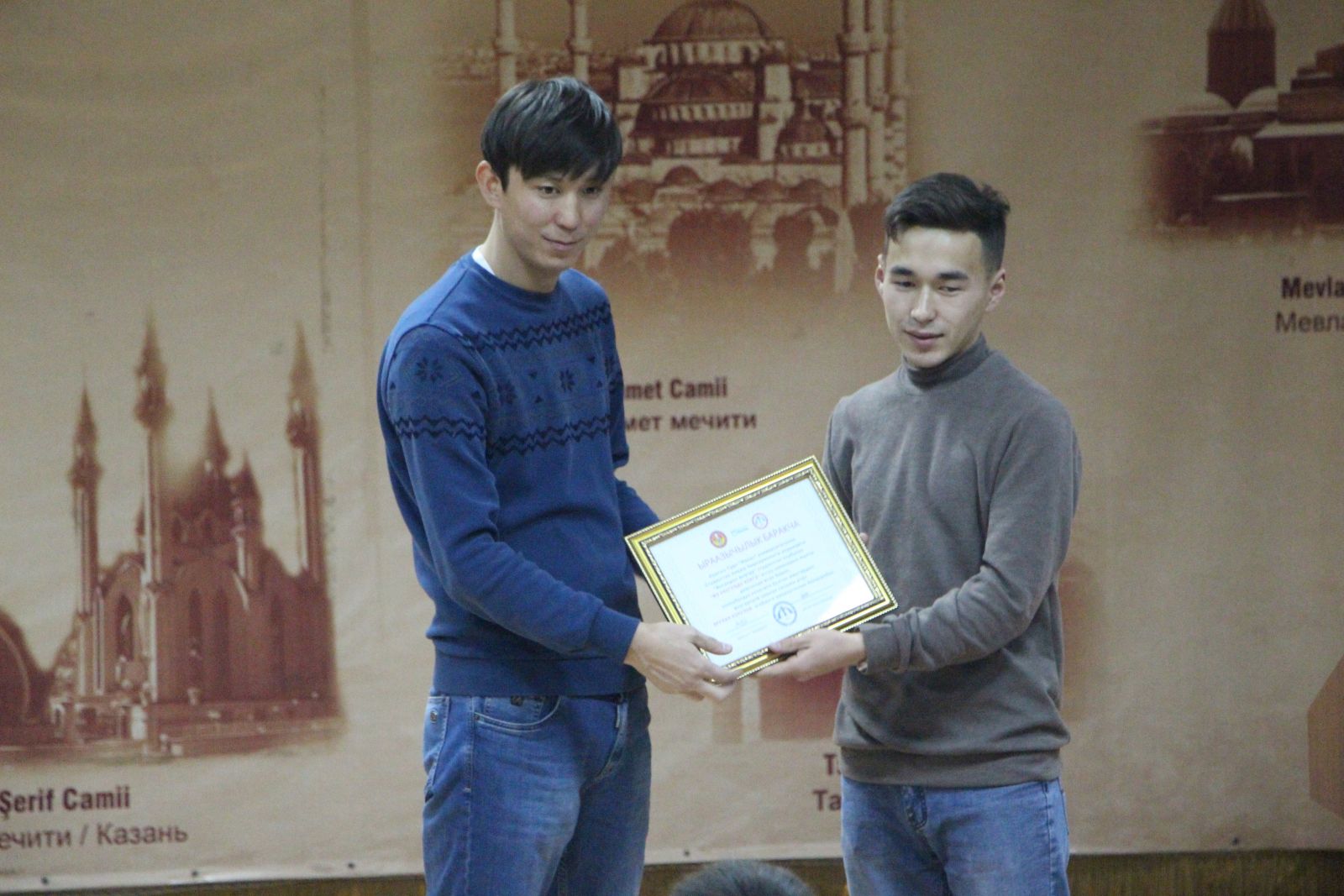 Erulan Kokulov did not study journalism, he graduated in economics. The "Ne Sahar" program is recognized by the society as an advocate of journalism law by performing the cleaning of shops, grocery stores, supermarkets, fast food, public places, checking whether products are certified or not.
Prepared by Aksaamay Nazarbay kyzy
Translated by Timur Bapiev