AYDANA TOPCHUBAEVA, PRESENTER, JOURNALIST: "IN ORDER TO BE JOURNALIST A GOOD APPEARANCE ISN'T THE MOST IMPORTANT THING"
On December 3, 2019 Aydana Topchubaeva presenter of the "Azattyk" radio's "Azattyk+" youth programme held a meeting with students and shared with her experience in our university's Faculty of Economics and Management.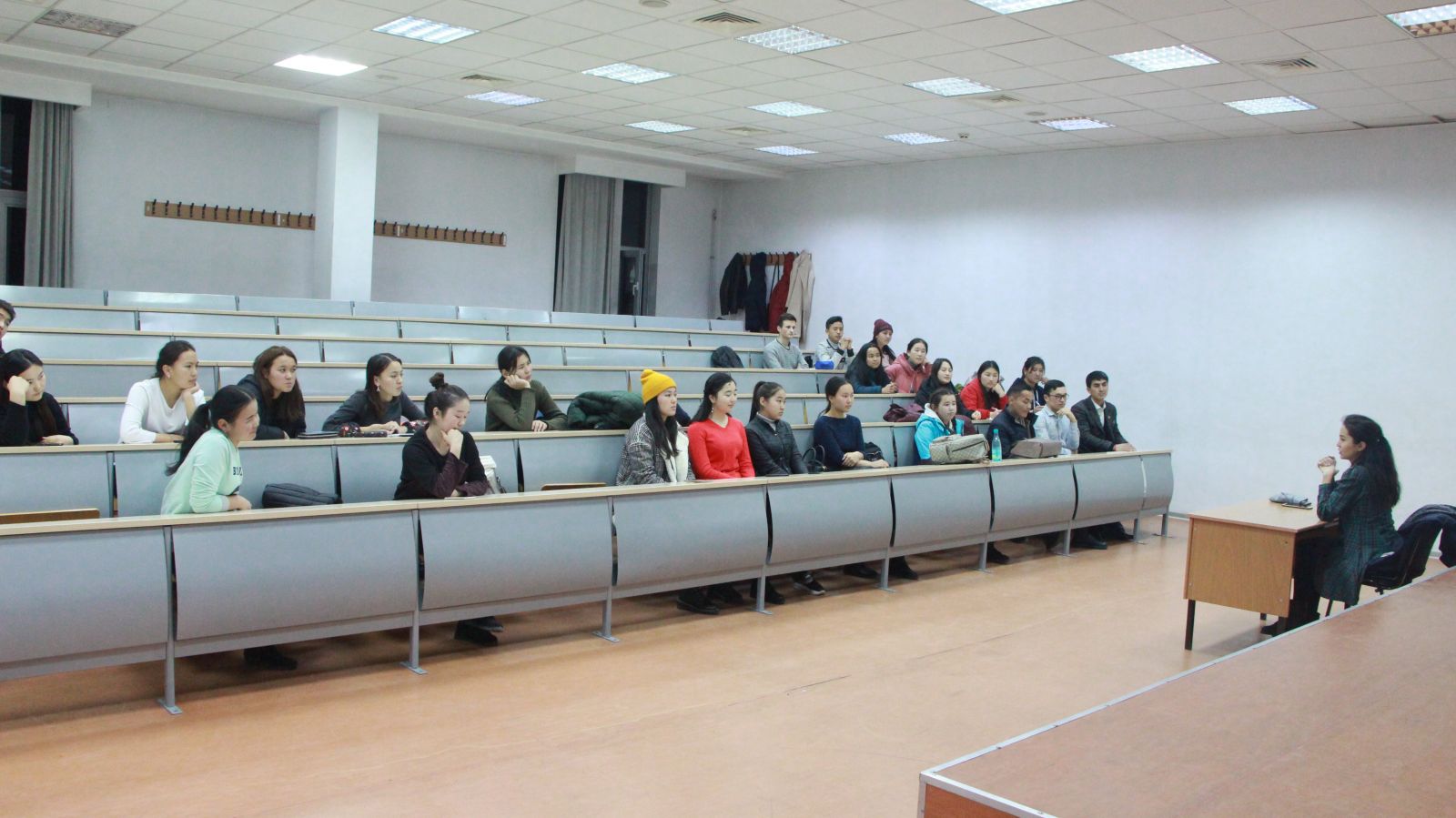 The meeting was organised by the Student Council's intellectual student club "Oylonshow". She told about her work and explained what the journalistic ethic is.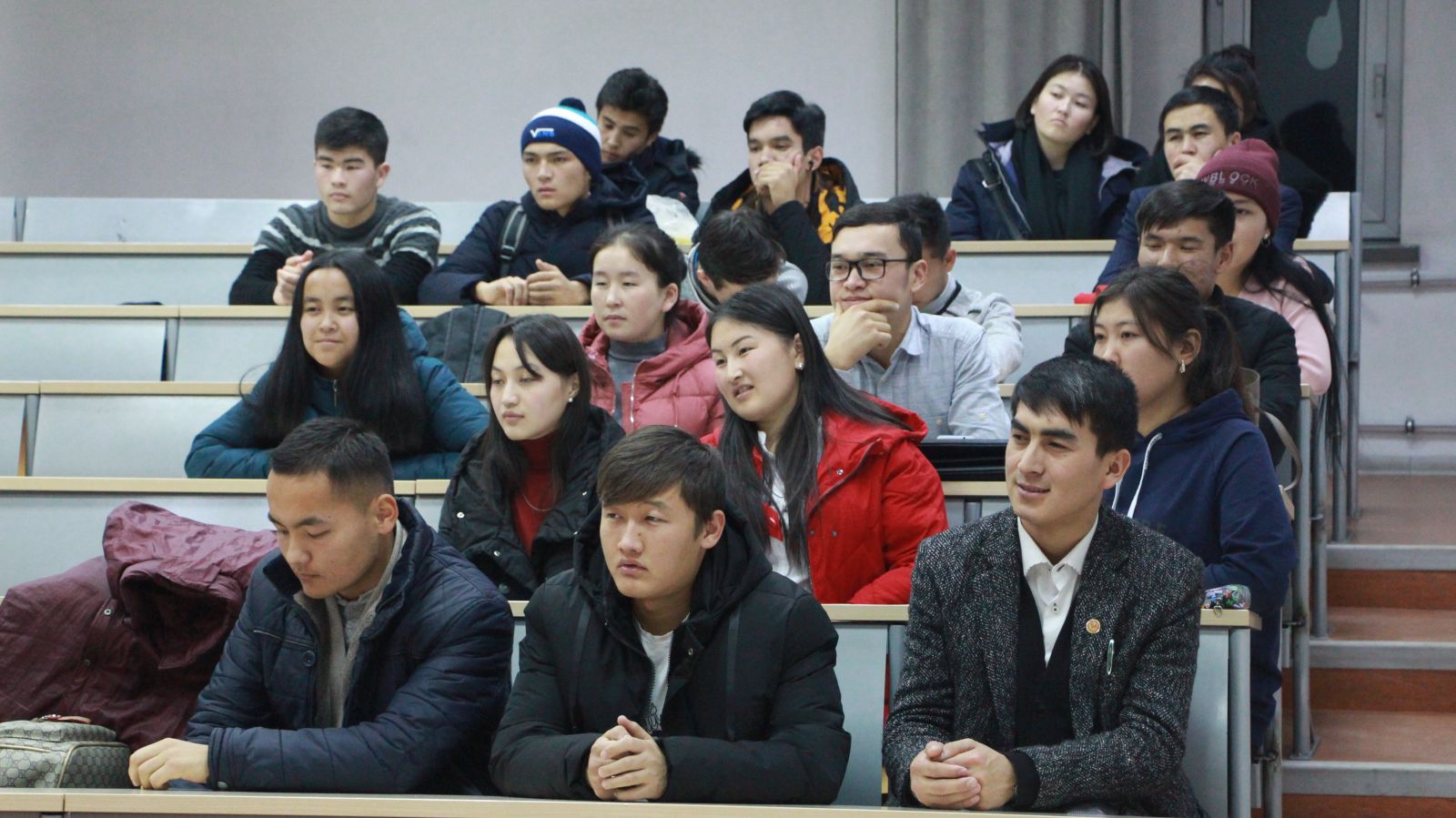 In order to become journalist, your appearance doesn't need to be a top one, but the beautifulness of the voice, diction and the ability to work with team are more important emphasises she. Topchubaeva: "When I was second year student, I passed a casting to the "Azattyk" radio, but due to my studying in the university I refused from it. However, after a year, they called me once more, because they needed a presenter."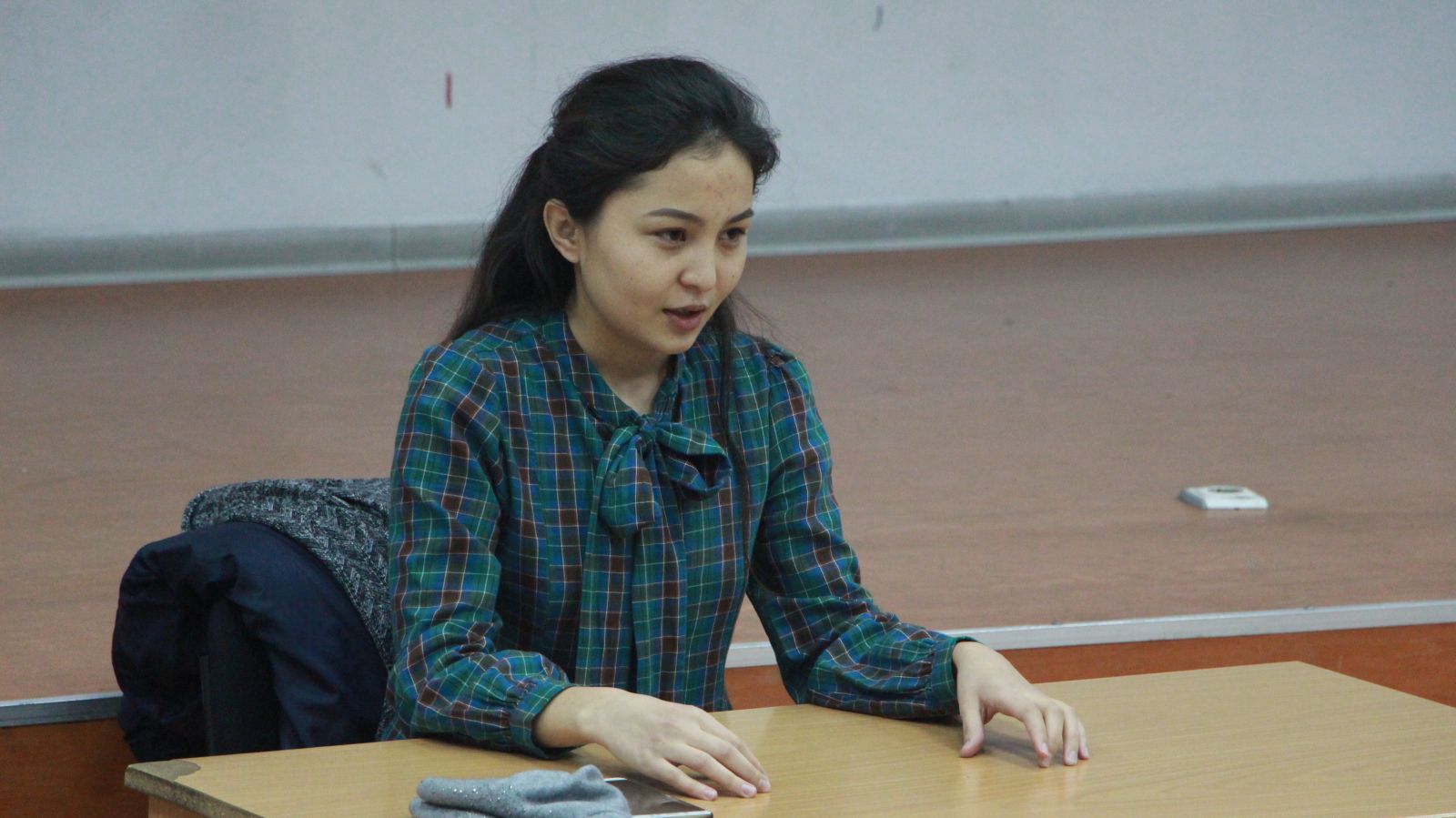 On the festival of Turkic movies in 4 international festivals where were competing more than 170 movies from 33 countries, in a students' category she has won a nomination "The best movie" with a movie "Ayana". About her movie: "The movie took from me more time and work than I expected. But all it came back, I got results form my work and I won it."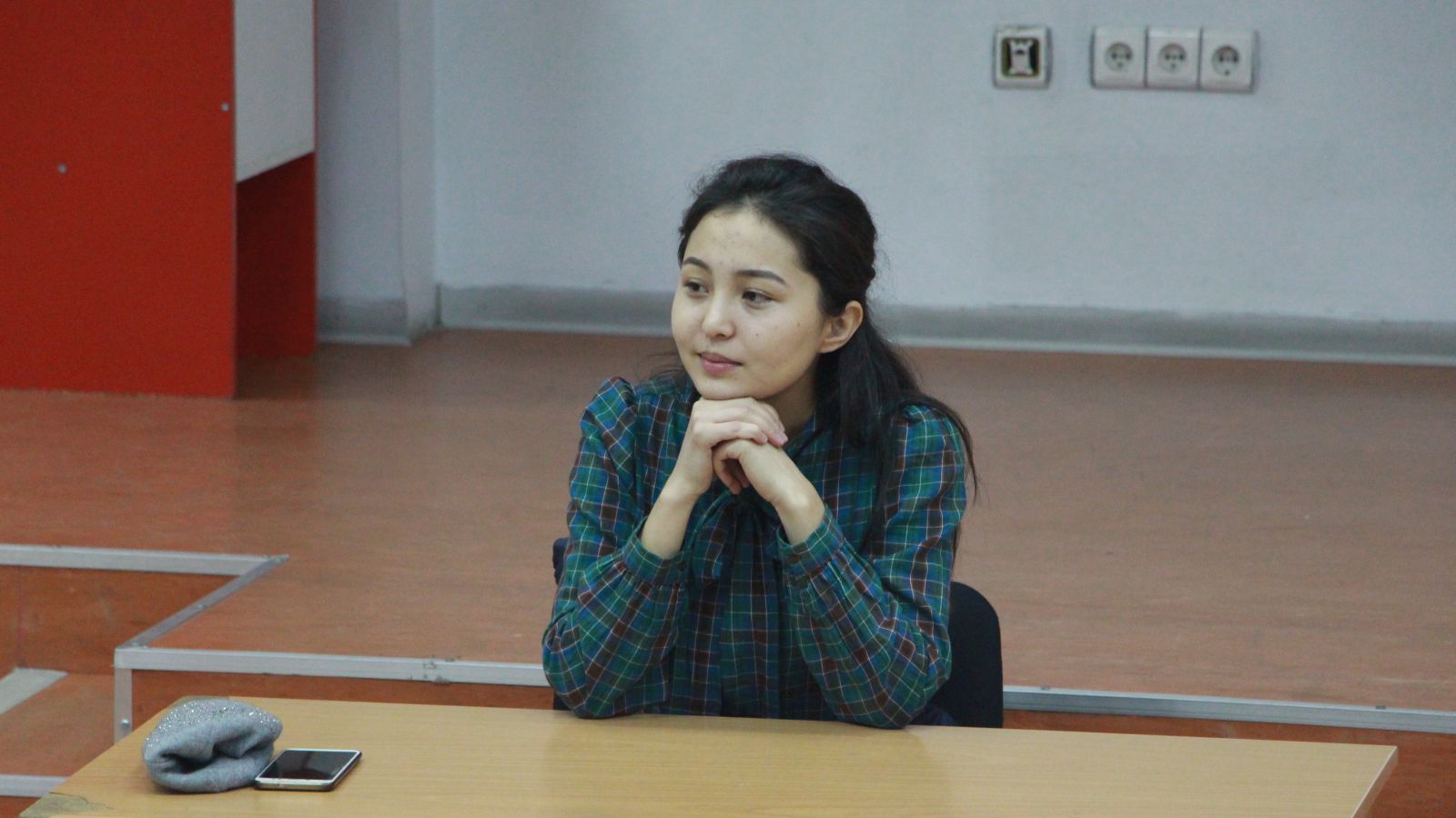 Recall that, Aydana Topchubaeva is one of the honourable students. She graduated the Faculty of Communication's journalism department with privileges in 2019.
Prepared by Aksaamay Nazarbay kyzy
Translated by Timur Bapiev