THE WINNERS OF THE COMPETITION DEDICATED TO THE YEAR OF PROF., DR. FUAT SEZGIN
On the Part of the President of the Republic of Turkey, Recep Tayyip Erdogan, 2019 was declared the "Year of Prof. Dr. Fuat Sezgin". In his honor, the Kyrgyz-Turkish University "Manas " also organized events, seminars, conferences and competitions related to the year of Prof. Dr. Fuat Sezgin. On December 24, in the conference hall of the Council of academics in the building of the rector's office, the award ceremony was held for the winners of drawing, essay and article contests.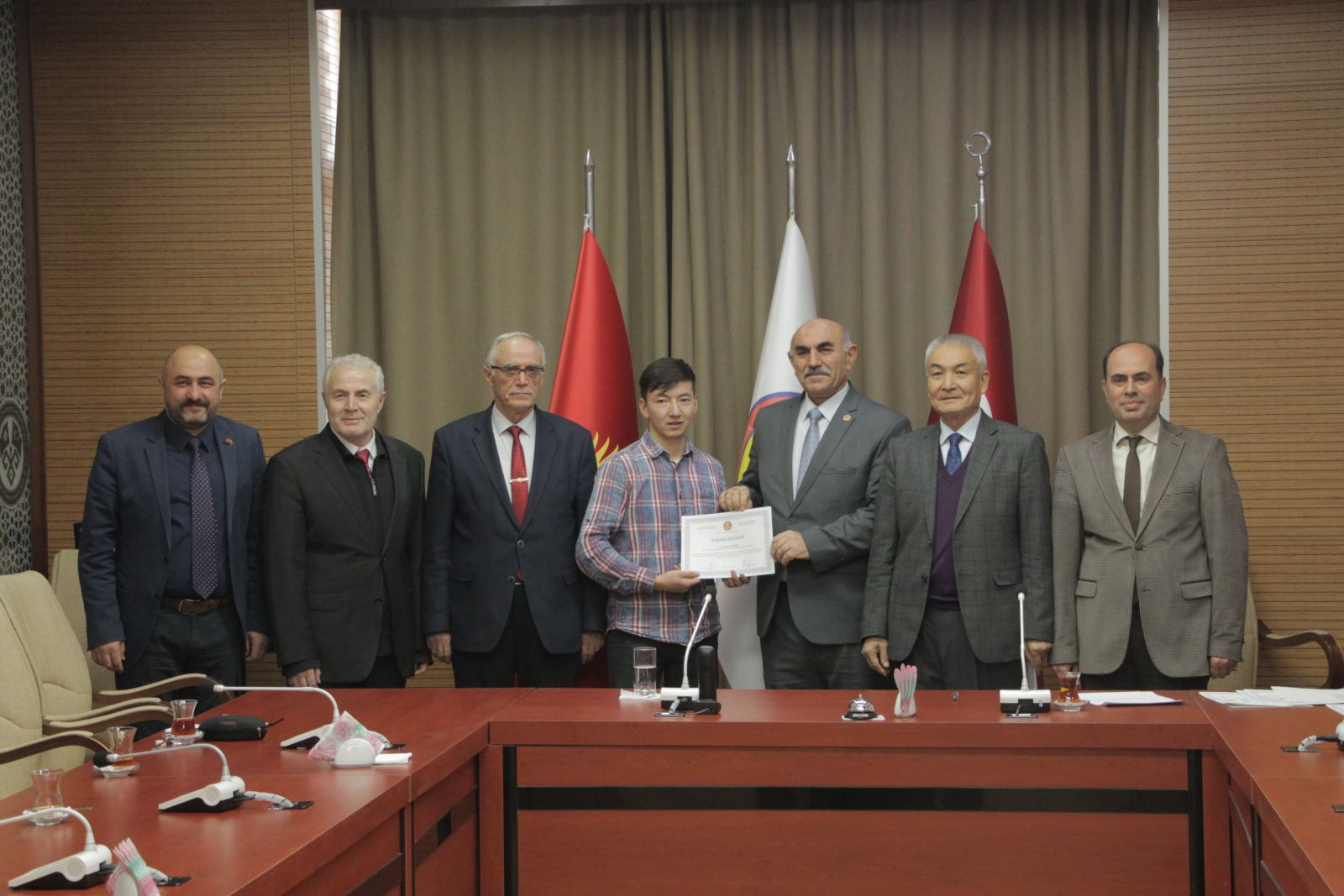 The event was attended by the President of the University, Vice-presidents, scientists and students who were awarded the victory. The rector of our educational institution, Prof. Dr. Sebahattin Balcı said: "People working in the field of science and technology deserve special respect. Science is very important and complex, so it requires a serious attitude. The person who chooses this path must be very persistent and patient. One year is not enough for us to honor the memory of our Professor. Fuat Sezgin worked hard even before his death. Not only in Turkey itself, but also in Kyrgyzstan, and especially in our University, several events were held in his memory. In addition, we have announced a special contest, also dedicated to this year. I congratulate everyone who won these contests. I also wish you more victories and success in the future."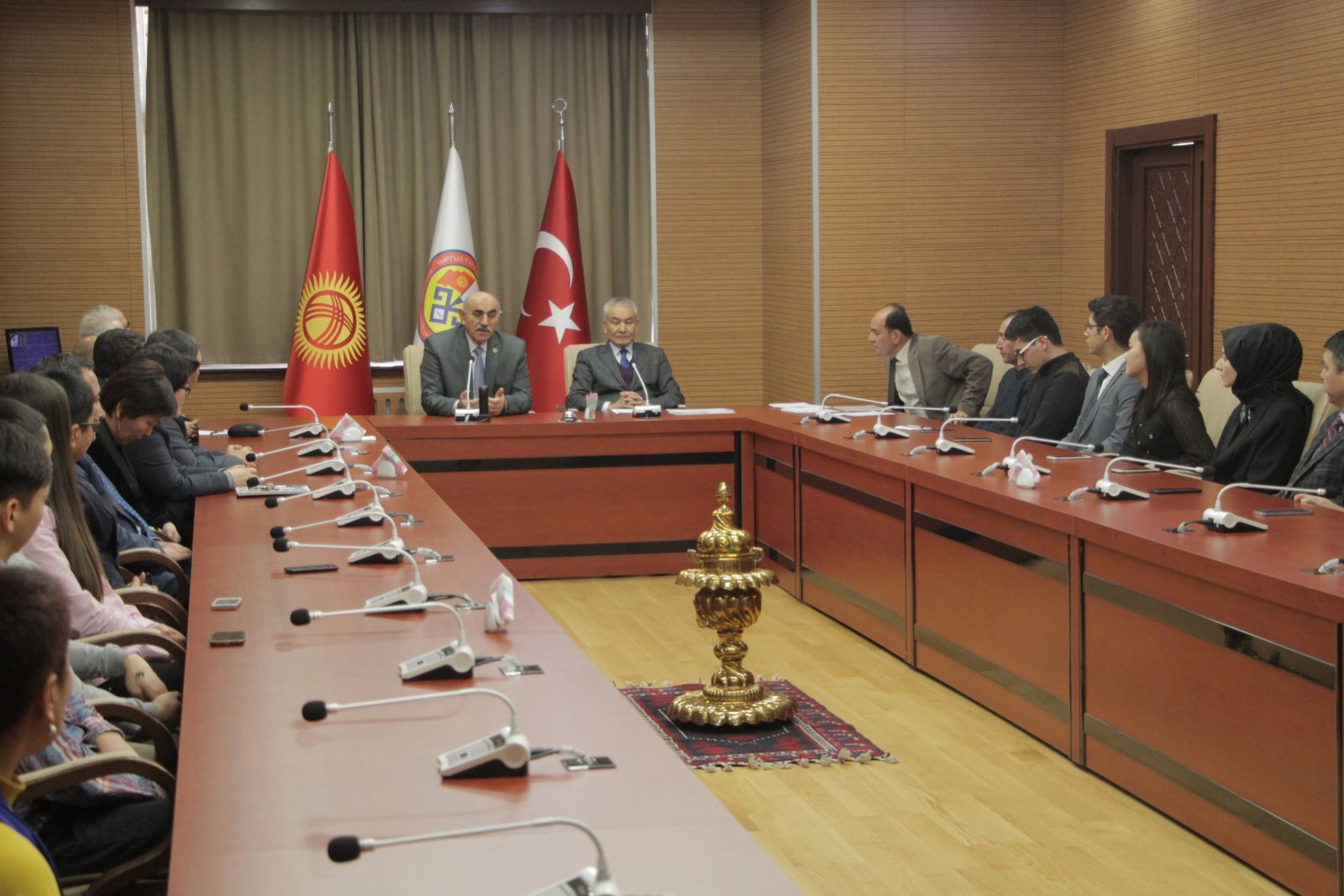 The winners of the competition dedicated to the year of prof., Dr. Fuat Sezgin became:
Ibarat Amangeldiev (Drawing)
Nadezhda Nagornaya (Drawing)
Nursultan Abdialiev (Drawing)
Omer Faruk Karaman (Article)
Ahmet Zhan Demir ( Article)
Bekzhan Kurmanbekov (Essay)
Gulsum Demirzhi (Essay)
Aselya Kushbakova (Essay)
The winners were awarded special certificates and awards. In addition, photos were taken as a keepsake at the end of the event and letters of thanks were issued to all the organizers.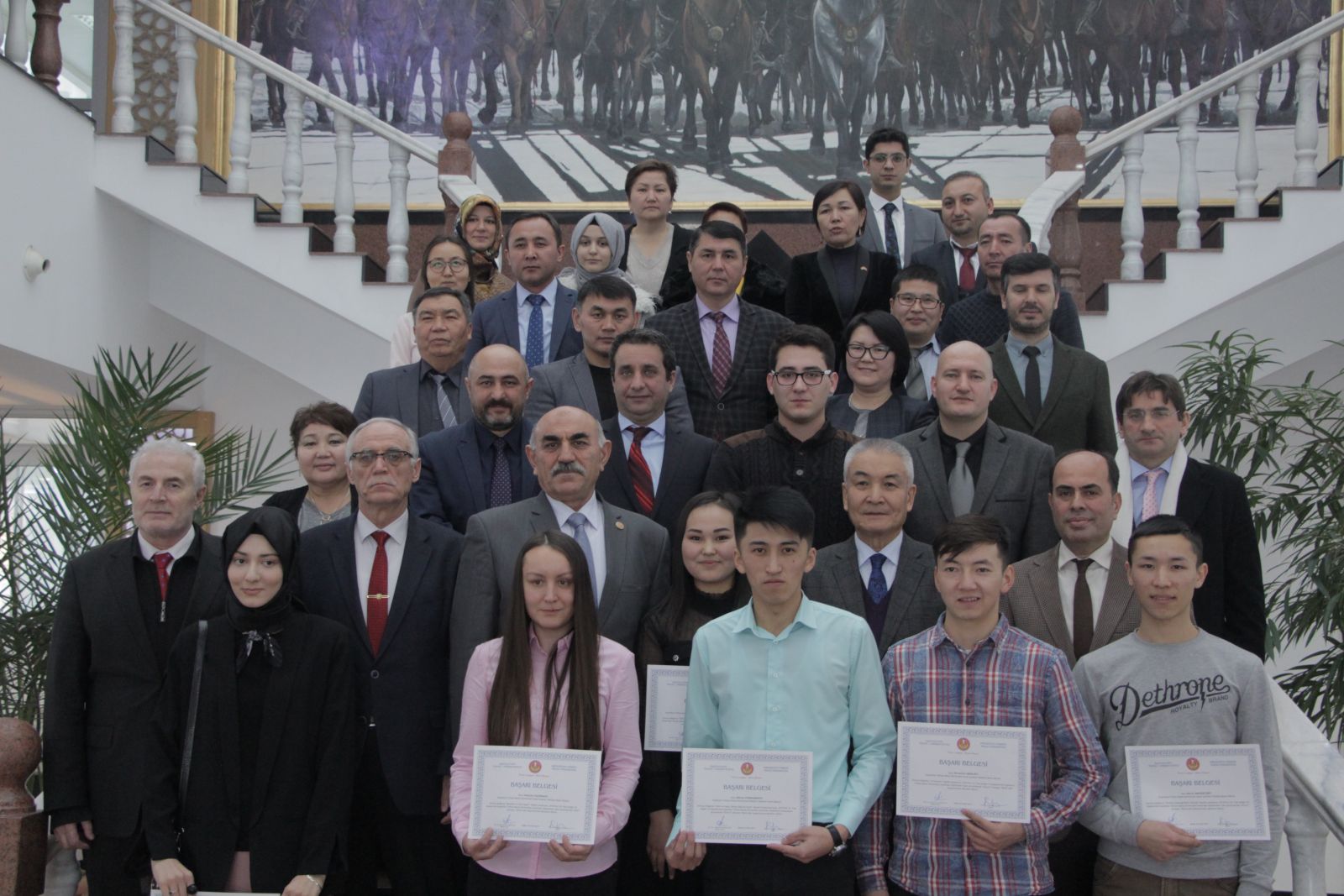 Prepared by Mohammad Kurtoglu
Translated by Timur Bapiev