CHARITY ACTIVITIES OF THE STUDENT COUNCIL
The Ak-Niet and Biolife Clubs, under the Presidency of the Student Council, organised charity activities for the children with poor conditions and orphans in Bishkek, despite of being on winter vacations. As part of charity activities, students gifted the collected clothes.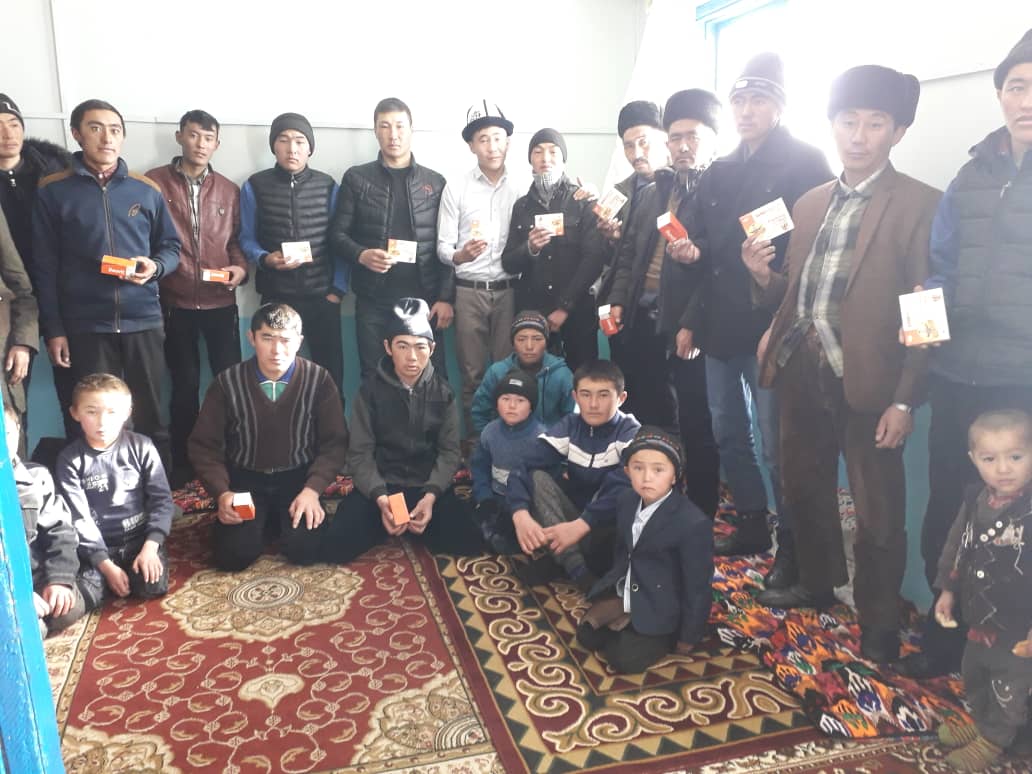 Especially, on 18 February 2020, students visited the Kyrgyz people from Pamir located in the Alay district. A variety of vitamins and clothes were gifted to them, which were purchased through donations made by teachers.
Student Council President Askarbek Abduakimov: "There are many people in need of help in our country. The students of our University carry out charity activities for these people every year. In the same way, we spent the winter holiday with our friends from university holding charity work, regardless of the cold days".
Sagynbek Talantbek Uulu who visited the Kyrgyz people from Pamir for charity aid among other students: "For the Kyrgyz people from Pamir, we bought and presented clothes of colors and models that are appropriate to their customs and traditions. In the same way, we gave the vitamins we had taken and gave information about how they should be used".
On December 23, 9 families arrived to Sary Mogol village in the Alay district from Great and Small Pamir.


Prepared by Aksaamay Nazarbay kyzy
Translated by Timur Bapiev