DIALOG MEETINGS CONTINUE
The series of dialog meetings, which has become traditional and has been realized to a total of 10,000 students to date, was held in the Rectorate's Conference Hall on February 20, 2020 with the students of the School of Tourism and Hotel Management.
President of KTMU Prof. Dr. Sebahattin Balcı: "People who cause problems constantly are like disease, and people who can provide solutions that do not cause problems are like medicine. You guys need to be like medicine and be a cure for illness. If you are like this, you can be employed much more easily".
Vice-President Prof. Dr. Anvarbek Mokeev, concerned that today, young people are badly affected by social networking sites, faced with negative situations and in this situation young people should be very careful, warned he.
The traditional series of dialog meetings has been organized by the Student and Alumni Coordination Branch of the Student Affairs Department for five years. So far, a total of 10,000 students have attended dialog meetings.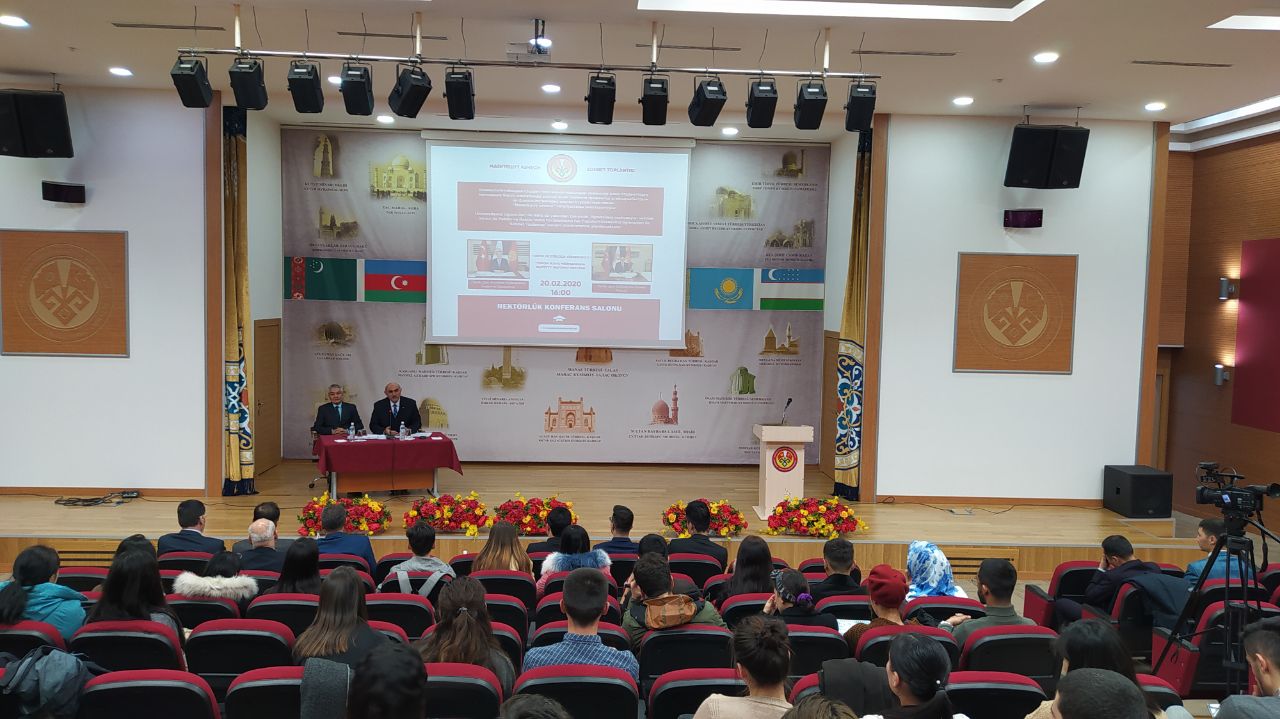 Prepared by Aksaamay Nazarbay kyzy
Translated by Timur Bapiev