THE WINNERS OF THE INTELLECTUAL GAME «BILIM TAYMASH»
On March 10, the Faculty of Economics and Management organized an intellectual game in honor of the 75th anniversary of the World War II. The organizer is the club "Oylonshow" in the Student Council.
All members of the clubs and the Student Council Committee participated in the team game.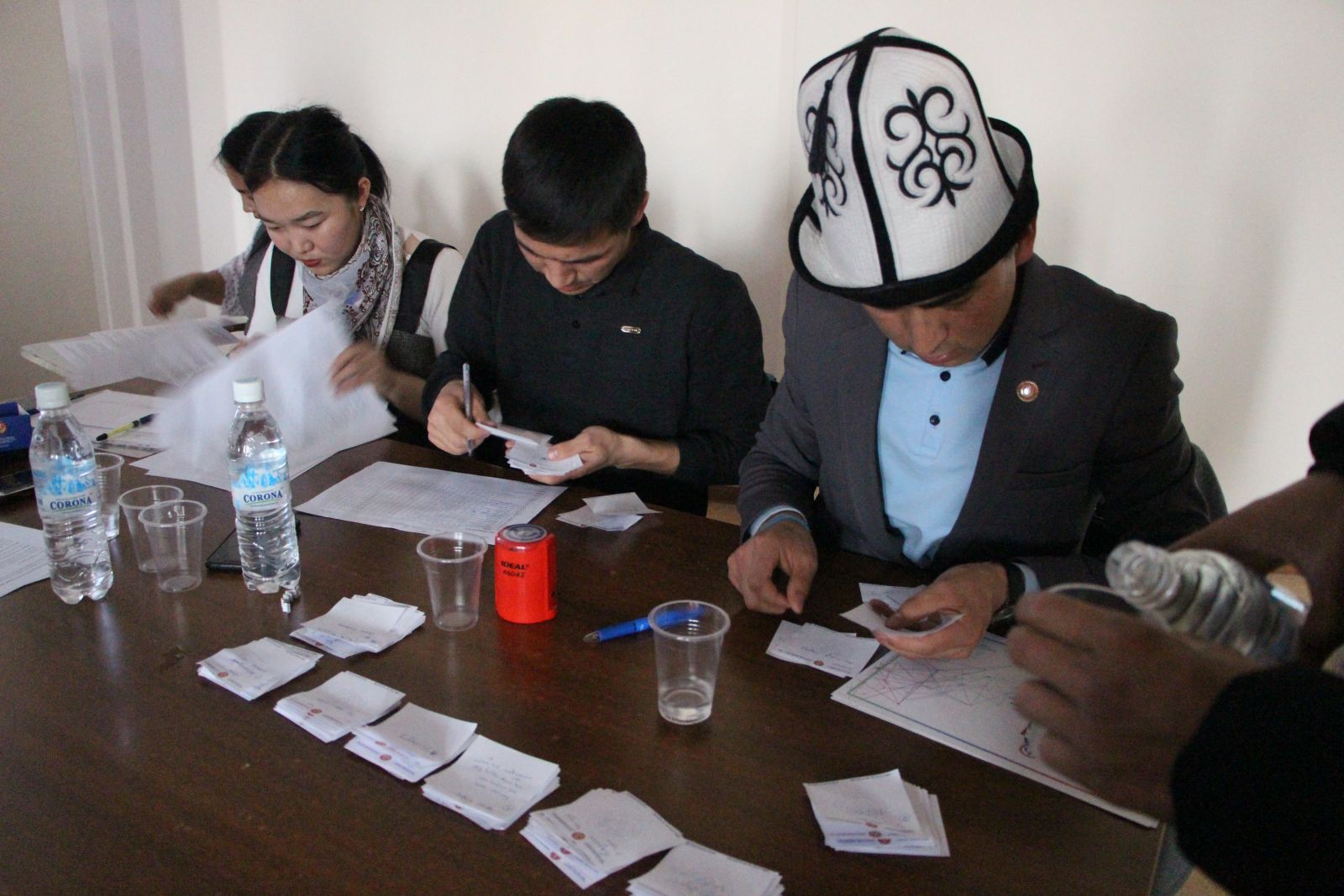 At the opening, anthem played, and the opening speech was made by the President of the Student Council, Askarbek Abduakimov. "This game is the second round of the game held between the clubs. I wish everyone success, " he said.
All participants were informed with the terms of the game and tested their comprehensive knowledge by answering various questions.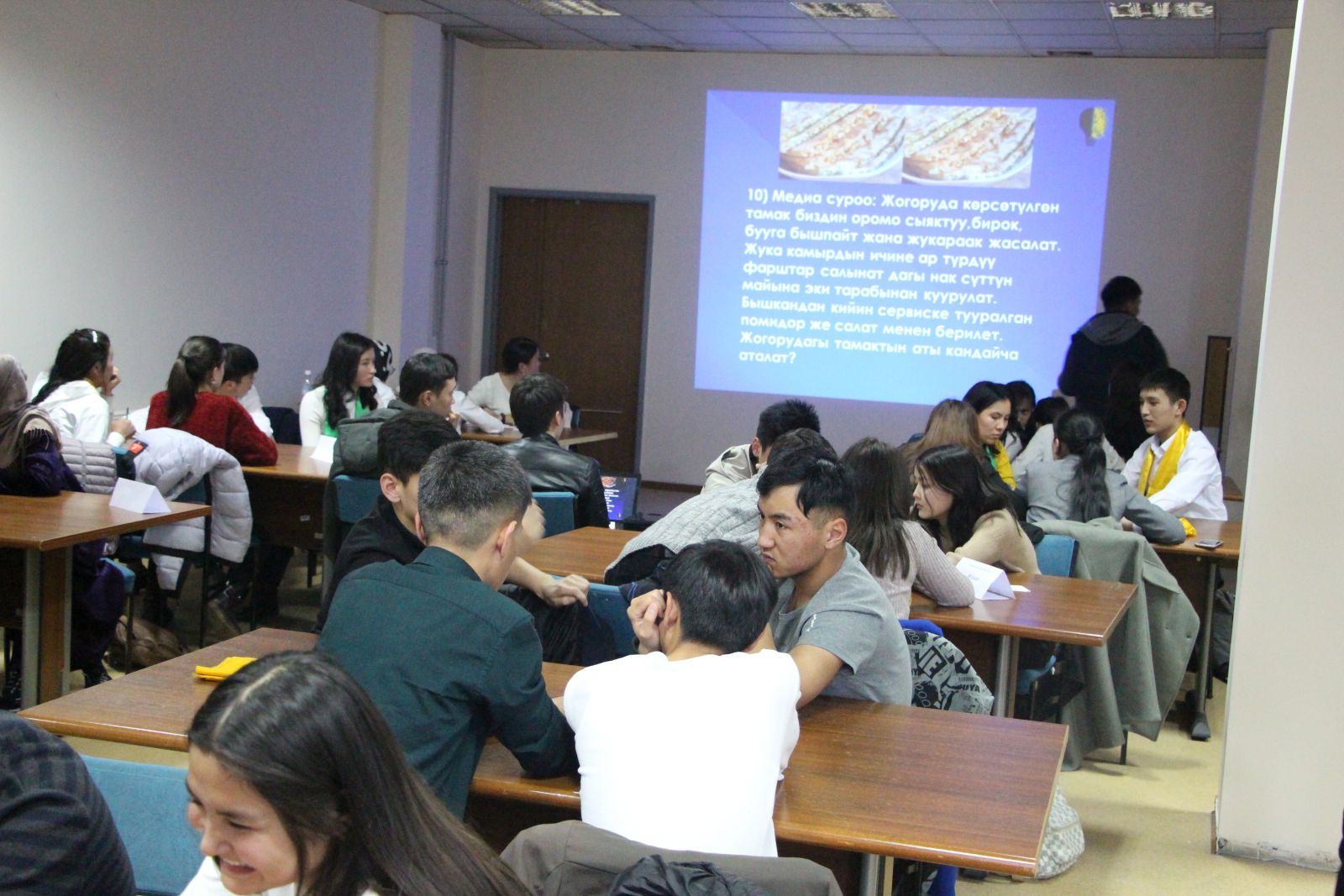 According to the results of the game, the first place was taken by the "Tourism club", the second-"Kench", and the third place went to the "Insandyk Onuguu" club.
The winners were awarded certificates and cash prizes.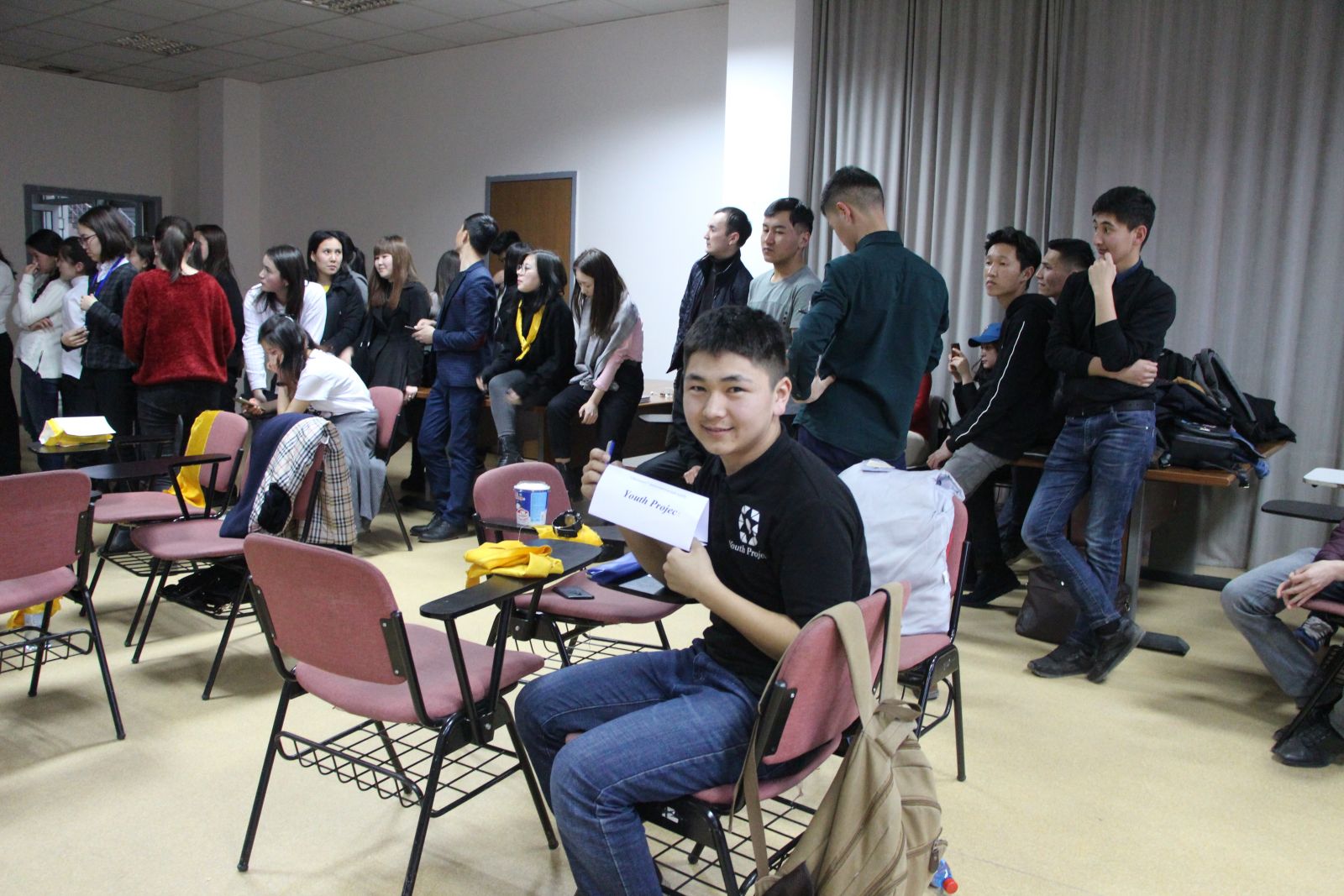 Prepared by Melis kyzy Louise
Translated by Timur Bapiev