MISS & MISTER MANAS 2020
The Miss & Mister Manas 2020 competition was organized by the Student and Alumni Coordination Department and Student Council Presidency.
The competition consisted of 3 stages. At the first stage, on the instagram page of student manas.edu.kg 2 publications were posted there, and in the period from December 7-11, students were marked under these publications and nominated. Among these candidates, 7 people with the highest number of votes were selected and passed to the second round.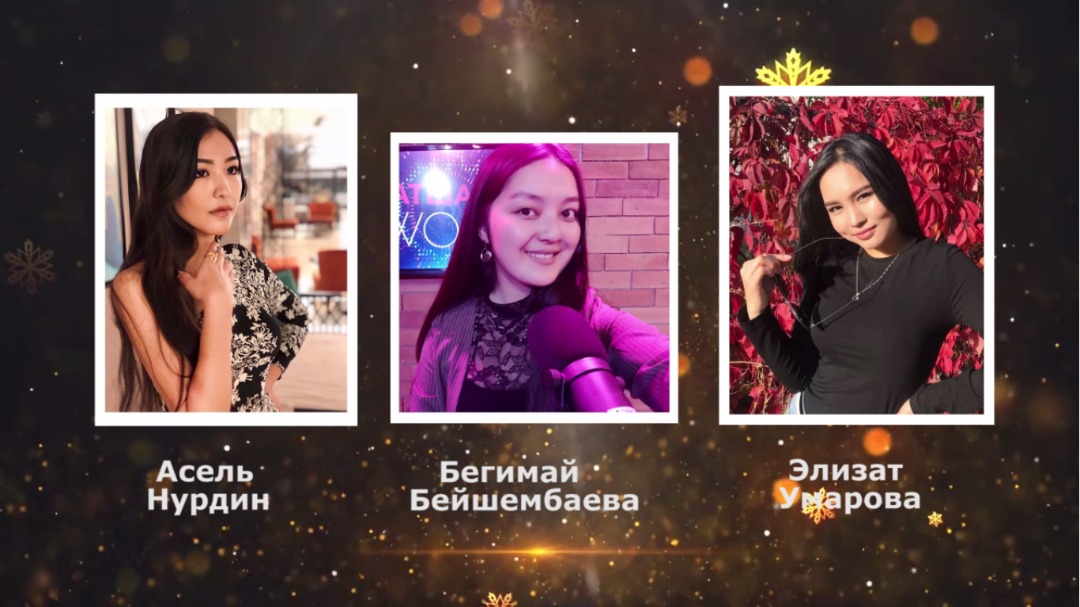 In the second round on December 14-18, the students.manas.edu.kg instagram page included short videos of the 7 candidates with the highest number of votes were published and comments on these posts were added to the candidates as pluses.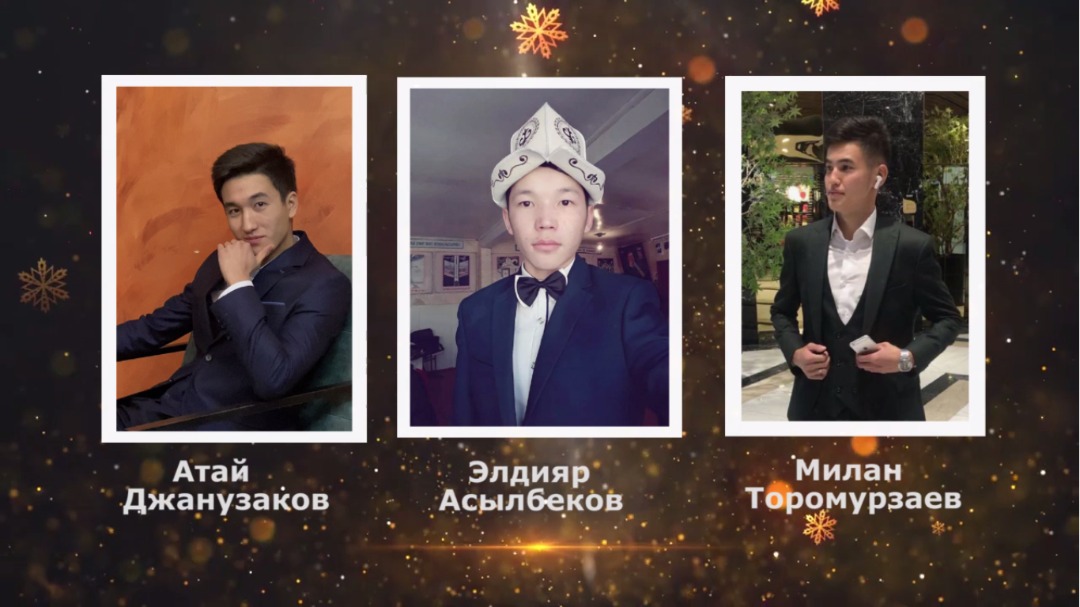 The 3 boys and 3 girls candidates who scored the most points in the previous round advanced to the final round. On December 21-24, a total of 6 candidates were selected, three from boys and three from girls. On December 28, the first three names in the boys and girls category were streamed live on students.manas.edu.kg ' YouTube and Instagram pages. According to these results;
3rd Degree Names:
From the girls: Asel Nurdin
From the boys: Eldiyar Asylbekov
2nd Degree Names:
From the girls: Elizat Umarova
From boys: Milan Toromurzaev
1st Degree Names:
From the girls: Begimai Beishembaeva
From the boys: Atay Djanuzakov
Students who received degrees in the Miss & Mister 2020 Manas competition were presented with a certificate of achievement, book vouchers and statuettes.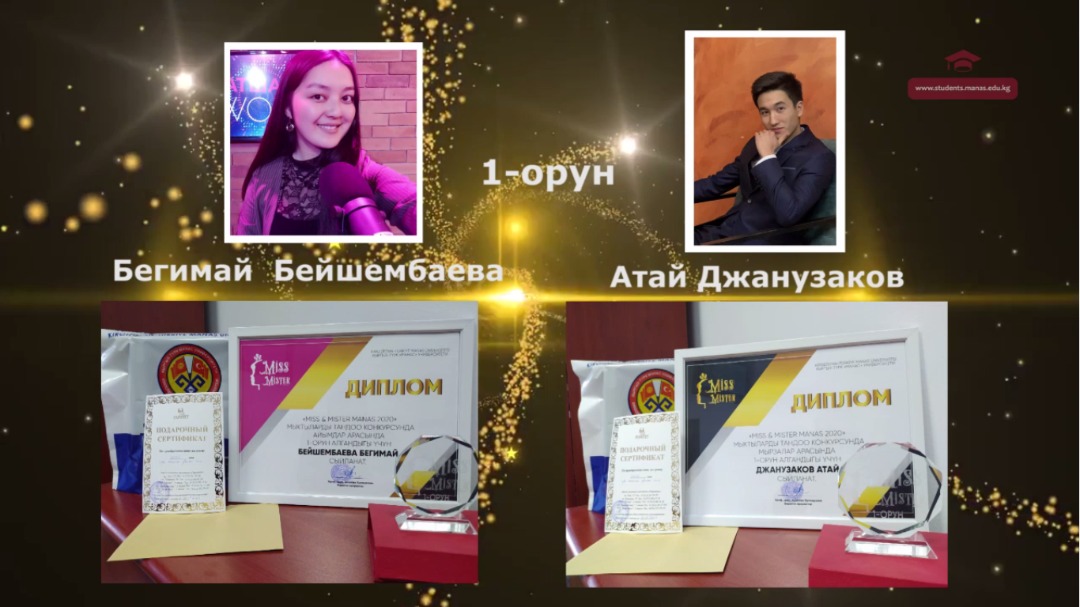 https://www.youtube.com/watch?v=2CqUhdmB1FQ&t=12s



Prepared by: Muhammed Ramazan Kurtoğlu
Translated by: Nuraida Omurbekova