Meeting of Rectorate with the Students of the Faculty of Economy and Management
On November 30, rector, Prof. Dr. Sebahattin Balci and the vice-rector, Prof. Dr. Anvarbek Mokeev had a discussion with the students of the Faculty of Economy and Management. The event was attended by the teacher staff and students of Economy Faculty.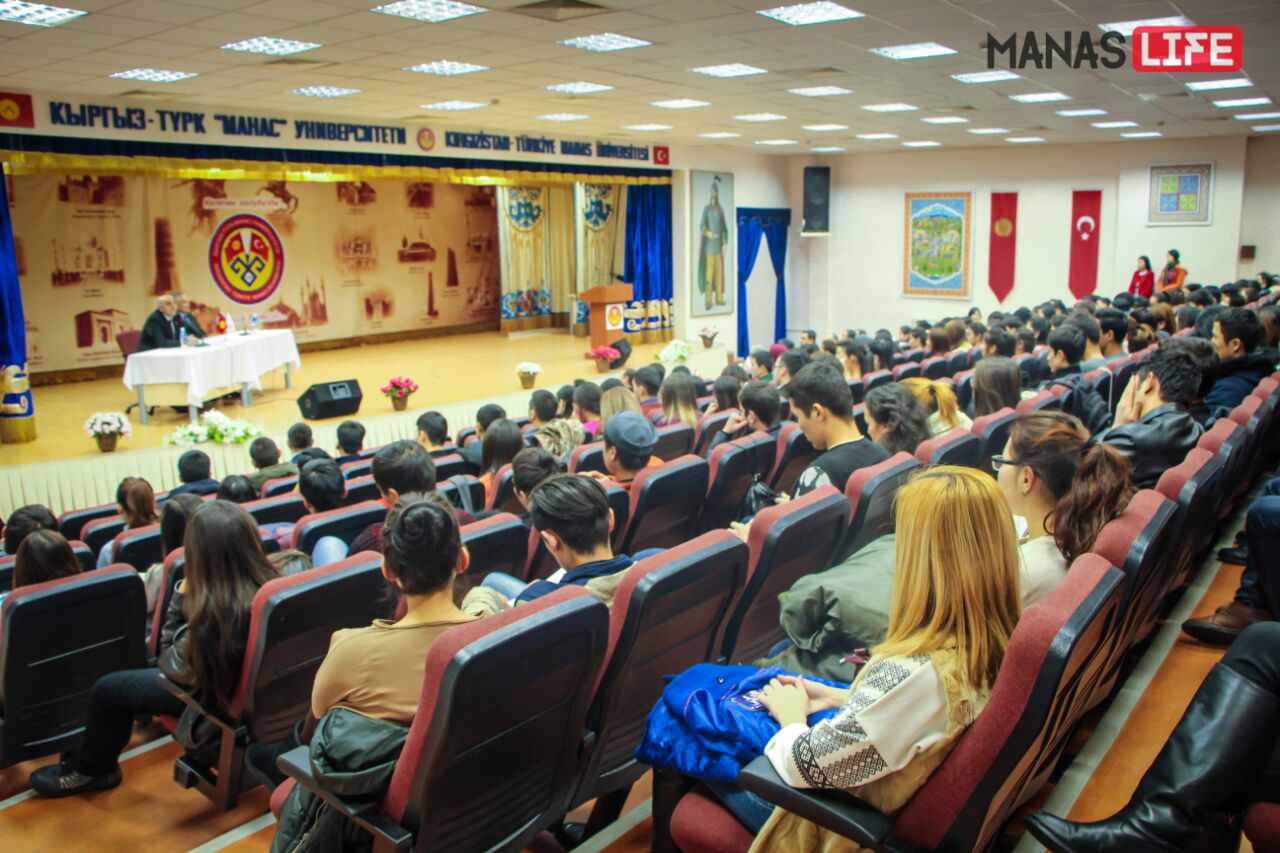 First of all, there were shown an introductory video of the faculty and the videos from the WNG. Then, the rector delivered speech.
"The most important thing for the students is to become professionals of their profession, to be civilized and to know how to make relations with people. Some people are really good at their job, but sometimes, they are fired or do not succeed because of their attitudes towards others. That's why, we also should know how to communicate," said rector. Also, he told interesting stories, shared with his experiences, and gave tips to the students.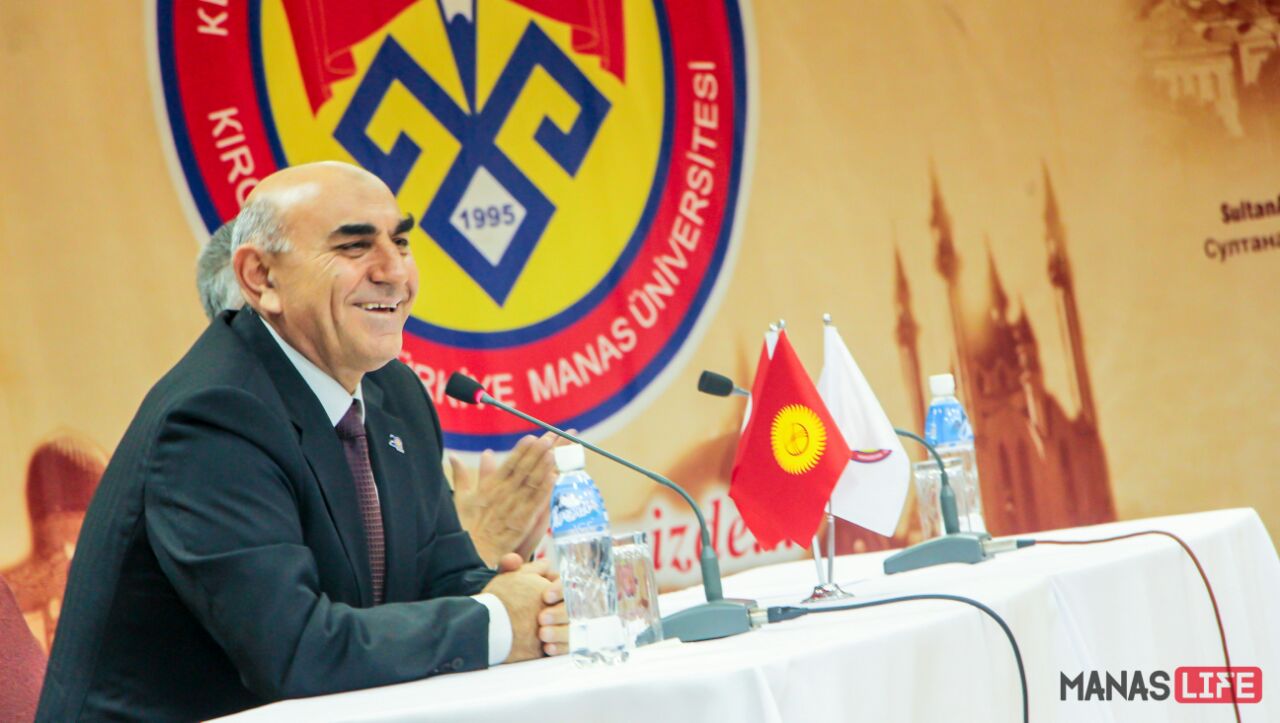 Then, there was shown a video-quiz prepared by the student portal "Manas Life". In the video were asked different kind of questions for rector. Besides, the students in the hall also got answers to their questions. Apart from the questions, students showed their gratitude to the rector, and the meeting was over.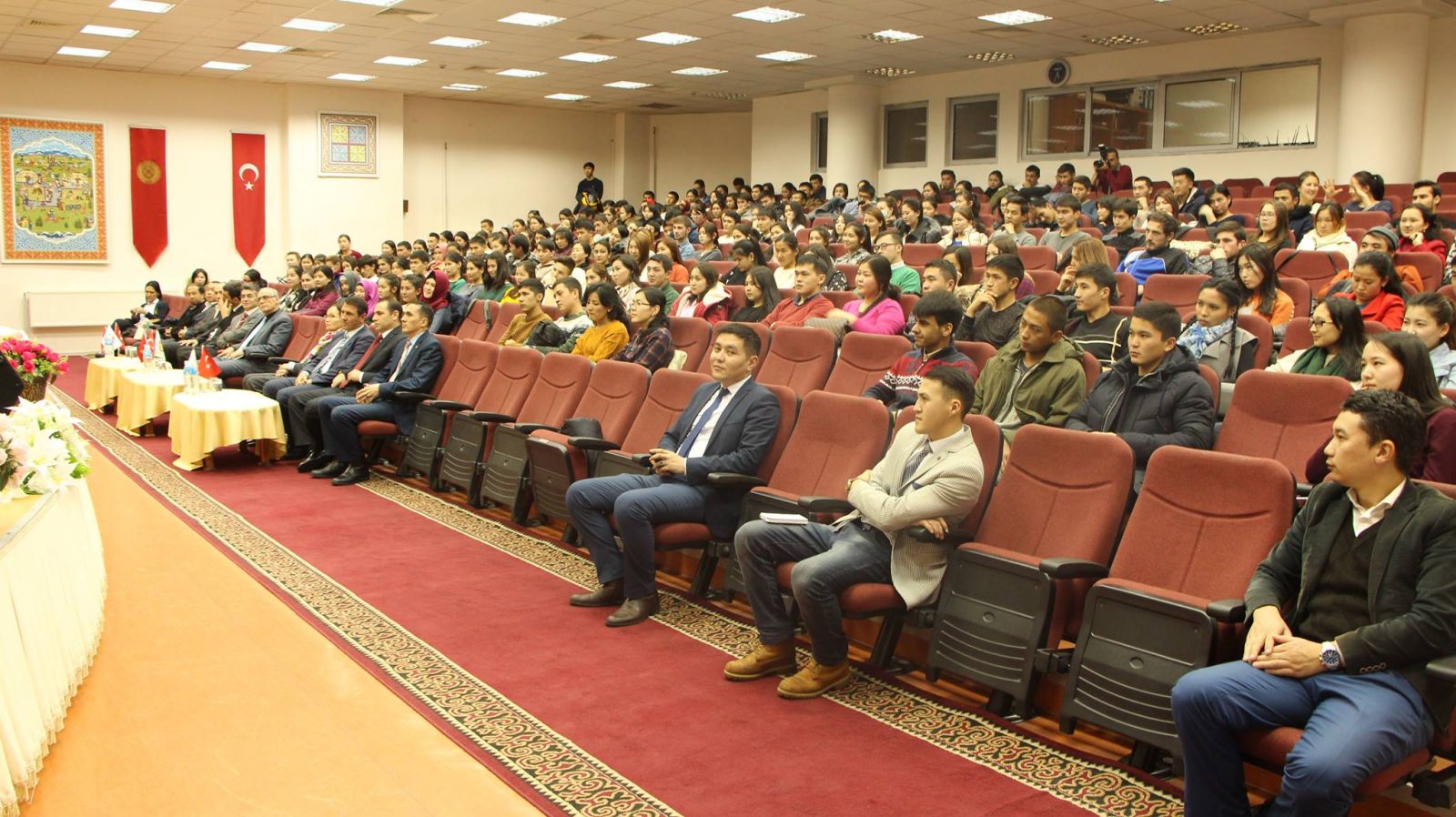 Some questions asked in the meeting
1. Could the libraries work for 24 hours during the mid-term and final exams?
Prof. Dr. Sebahattin Balci: Of course, but the students should go to the libraries, when this opportunity provided. We are not going to refuse your request, while you want to study. From today, the libraries will work 24 hours during exams.
2. It would be good, if near the new dormitory appears shops and the menu of our cafeteria expands. What do you think about it?
Prof. Dr. Sebahattin Balci: Good idea. We will think about it. We are planning to install chess in cafeterias. So, our students would play chess rather than drinking tea.
3. In front of every building in our university we can see the cigarette smokers, who pollute air. What measures will be taken?
Prof. Dr. Sebahattin Balci: Among the most cigarette smoking countries Turkey also is included. It is the worst habit, and we all know about the harms and dangers. Despite these, there are a lot of people, who can't live without it. We are planning to create a new rule, that the cigarettes will be smoked 10 metres farther from buildings.
4. Can we extend the days of winter vacations? For example, can we have a rest in New Year holidays, and in other holidays?
Prof. Dr. Sebahattin Balci: Most developed countries succeeded because of the hard work. For instance, Japan. They have only 20 day offs in a year. But, we have 3 months' vacation in summer; besides, we do not work on some holidays. Also, we have winter vacations. In contrast of other universities we have 2 day offs per week. I think, we have rests more than normal. Visa-versa, we must shorten the weekends. If we want to develop as other developed countries, we should work very hard. Students also should study hard, in order to contribute to the development of the future country.
5. Can you sing a song?
Prof. Dr. Sebahattin Balci: Our University organizes a lot of concerts. And, I will sing at these concerts.
Prepared by: Nurzida Toigombaeva
Tranlated by: Aikel Tashtanbaieva