Students of the Professional High School met the Rector
On 16th of March the rector of our university, Prof. Dr. Sebahattin Balci and the Vice-Rector Prof. Dr. Anvarbek Mokeev held a conversation meeting for the students of the Professional High School.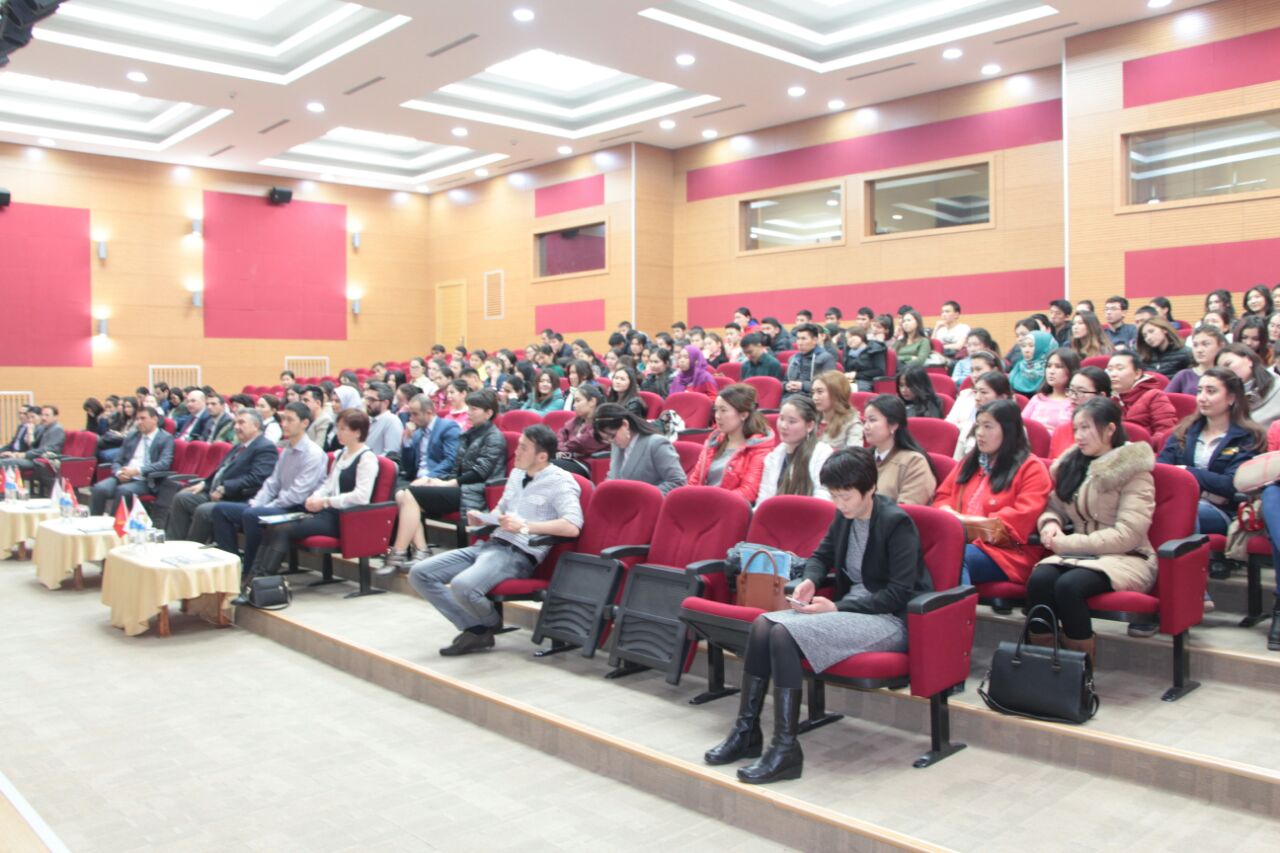 The meeting started with the introductory video of the university and a short film about the WNG2. During the meeting the Rector initially told about the successes and problems of the Faculties. In his speech he stressed that the high school is an important source, which trains most needed professionals. Besides, he said "In order to succeed we need much labor and tolerance. In any cases you will succeed, if you solve problems instead of creating them."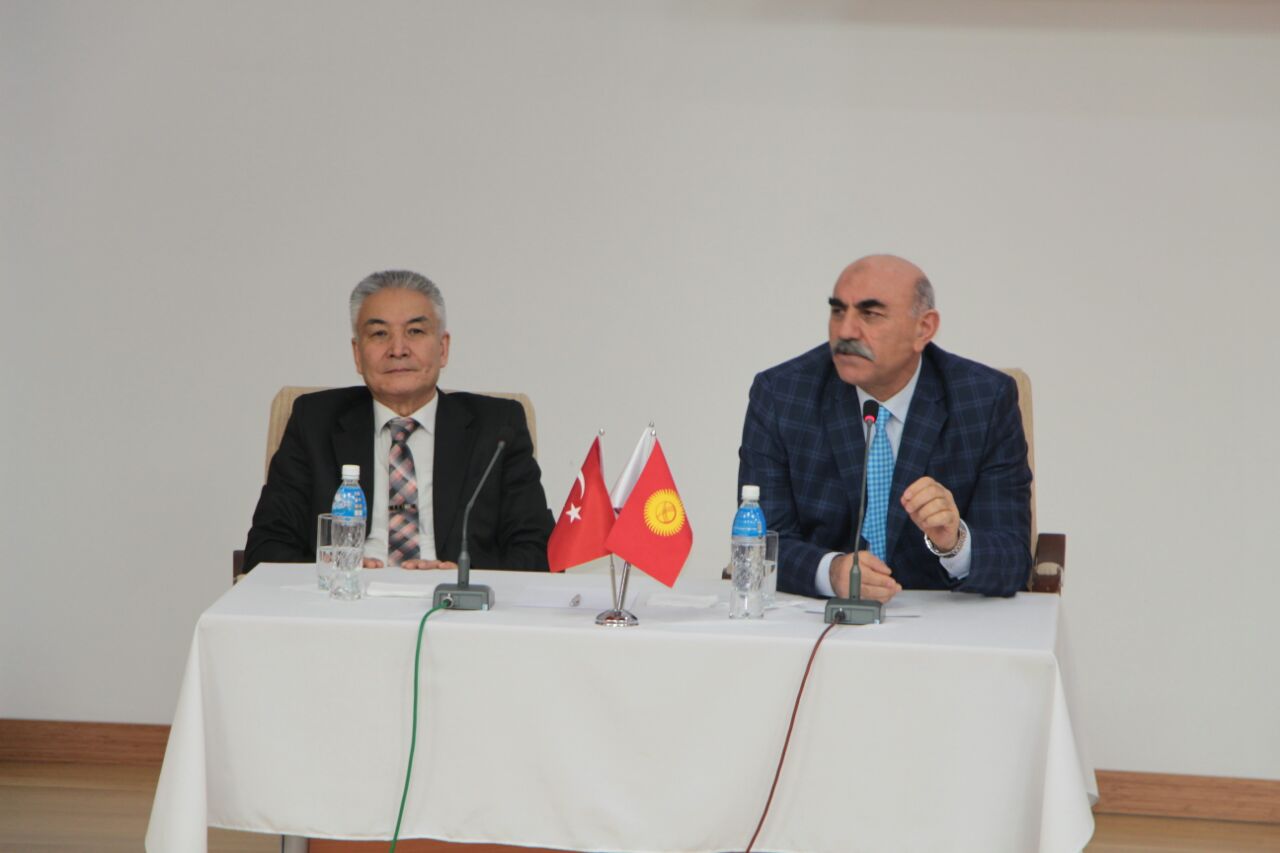 And the Vice-Rector Prof. Dr. Anvarbek Mokeev gave advices to students to use correctly the given opportunities, and wished them success in studies.
In the end of the meeting, the students and the student portal "Manas LIFE" asked questions.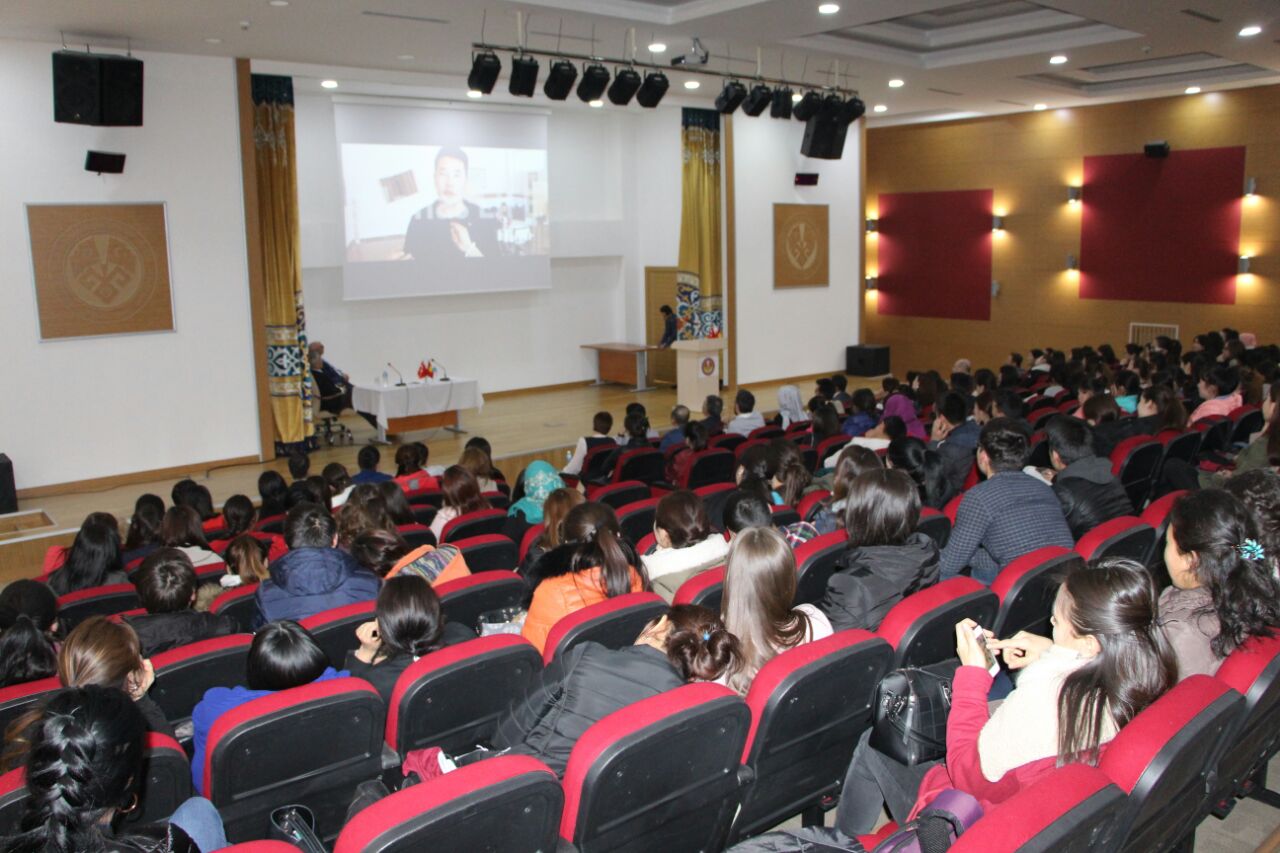 Reminding that before the meeting was with the students of the Faculties of Agriculture and Veterinary.
Questions asked at the meeting.
1. Is it possible to multiply the quotas of faculties for graduates to continue the studies?
Prof. Dr. Sebahattin Balci: Before, only 10% of graduates had opportunities to continue their studies, and from last year the quotas increased for 10 more percent. In Kyrgyzstan there are vast demand for the Professional High School graduates. 80% of graduates have opportunities to find good jobs.
2. Can be I applied to the Sociology Department after graduating the pre-school preparation department among the ten students with the highest GPA?
Prof. Dr. Sebahattin Balci: We are opening the departments according to the students' potential. The knowledge gotten from the pre-school preparation department does not suit with the subjects of sociology department. So, you must choose the departments with suitable subjects to the high school's. For example, graduating from the marketing department, you can apply for the management, economy and finance departments.
3. Do we have an opportunity to have more English lessons?
Prof. Dr. Sebahattin Balci: University cannot schedule the subjects as they want. The lessons are taught according to curriculum of Education Ministry.
4. As being a rector, how do you imagine our university after 10 years?
Prof. Dr. Sebahattin Balci: Our university must be a star according to its educational field. We will strive hard to be the best not only in Kyrgyzstan, but in Central Asia. In last 5 years our university reached best results. We will continue to succeed.
Prepared by: Adinai Kurmanova
Translated by: Aikel Tashtanbaeva