Champion Manabu Murakami visits "Manas" university
The fund "Yiman" held their next seminar in Kyrgyz-Turkish "Manas" University. The guest of the seminar was the sevenfold world champion in karate, 51 years old Japanese sportsman Manabu Murakami.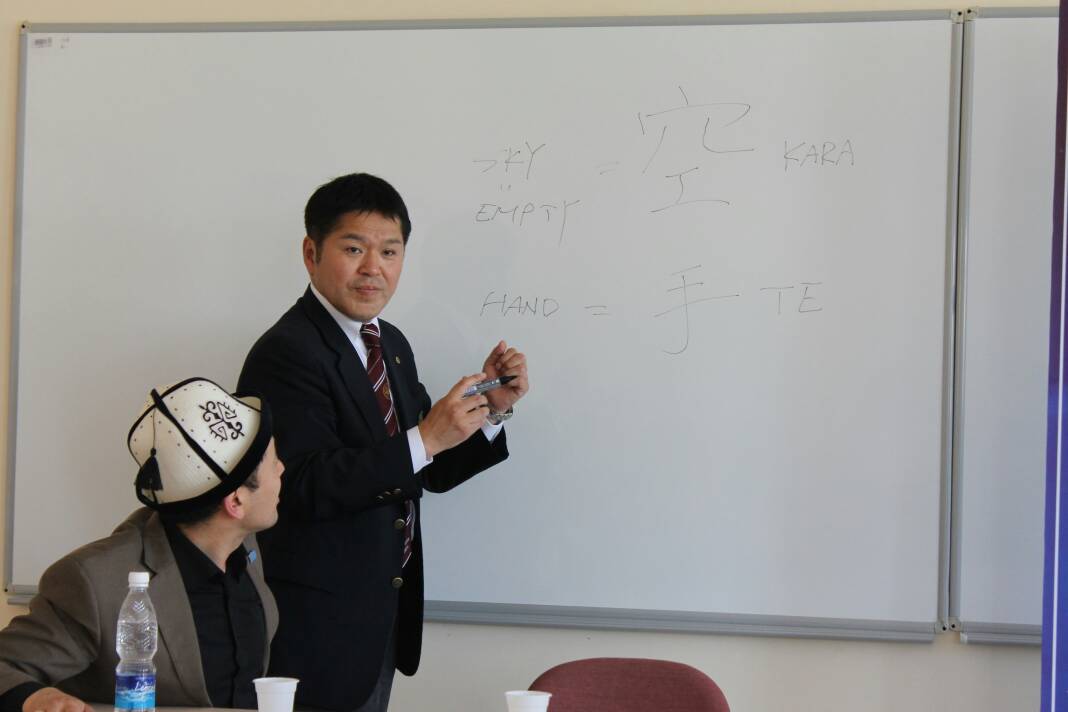 The seminar was held in English, in a new building of Theology Faculty, and brought together the head of the fund "Yiman" Nurjigit Kadyrbekov, president of the Student Council Zalkar Amanov, students and guests from outside. Karateka Manabu Murakami engaged in karate since nine years old, and told about himself, family, and about the secrets of his success. According to the information, he travels 8 months within a year, takes part in seminars, in the competitions of junior sportsmen, and teaches the newest skills for them. Within this period he visits 32 countries.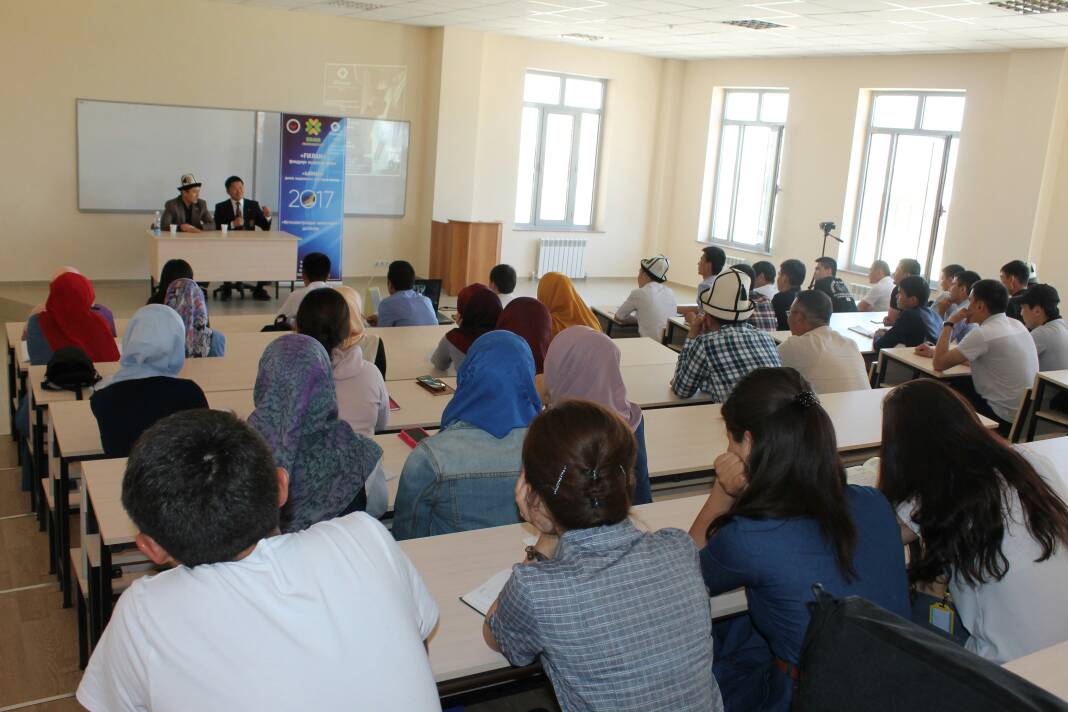 Before coming to Kyrgyzstan he went to Africa and Kazakhstan. Also, he said: "Karate is not only a physical activity; it is related with person's traits and soul. In order to become the best karateka, first, you have to win yourself, and then, your opponent." In addition, he was a disciple of the world's best sportsman, legend Hirokadzu Kanadzav. In the end of a seminar, the audience asked questions from the guest. Noting, that the fund "Yiman" and karate federation "Setokan" are holding karate championship. Manabu Murakami was invited to Kyrgyzstan in the aim of judging the sport contest, and to share experiences of Japan people.
Prepared by: Nurzida Toigombaeva
Translator: Aikel Tashtanbaeva