A Meeting on Selecting Volunteers Organized
On March 5 the members of the Organizational Council for the III World Nomad Games, Soiuzbek Nadyrbekov and Taalaibek Berdiyev, held a meeting on selecting volunteers.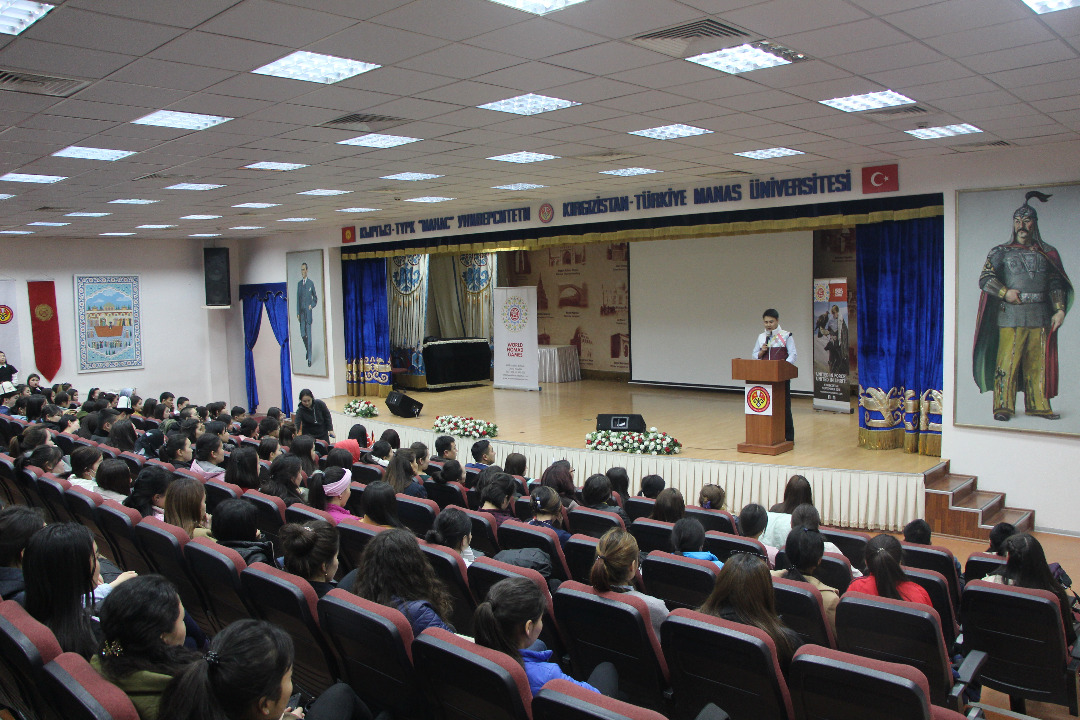 In the framework of the meeting information was provided on the III World Nomad Games, and how to become a volunteer. At the same time videos of the II World Nomad Games and the work of the volunteers were shown. At the end of the meeting the students received answers to their questions.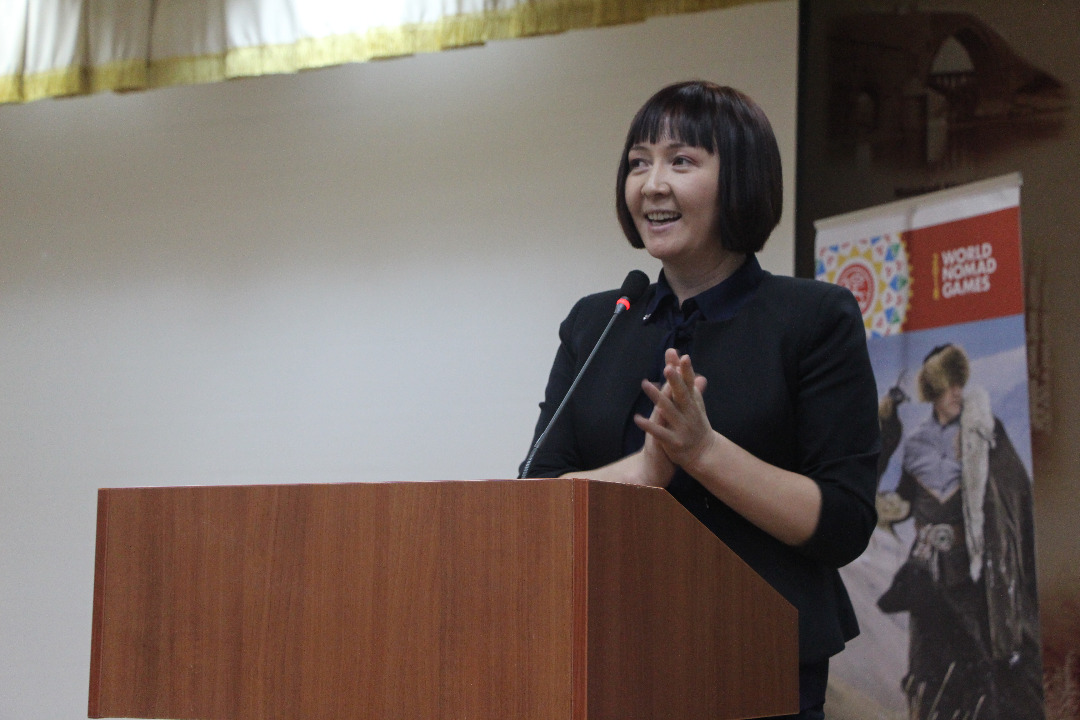 "It is hard to imagine nomad games without the efforts of volunteers. They are our main force. Now it is evident that we are a strong nation with talents. The time has come to show that it is within our capacity to hold large-scale events at a high level," Soiuzbek Nadyrbekov said.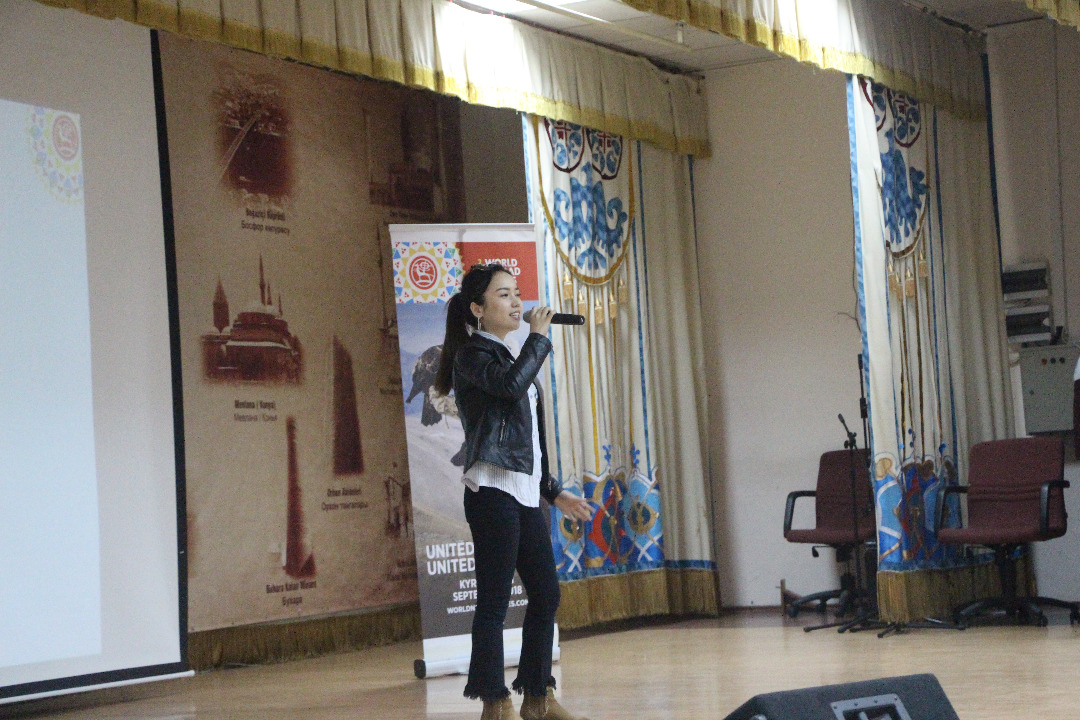 Moreover, a blogger Meerim Osmonova and an internet celebrity Tolgonai Arzykeyeva took part in the event as well, and invited the students to become volunteers.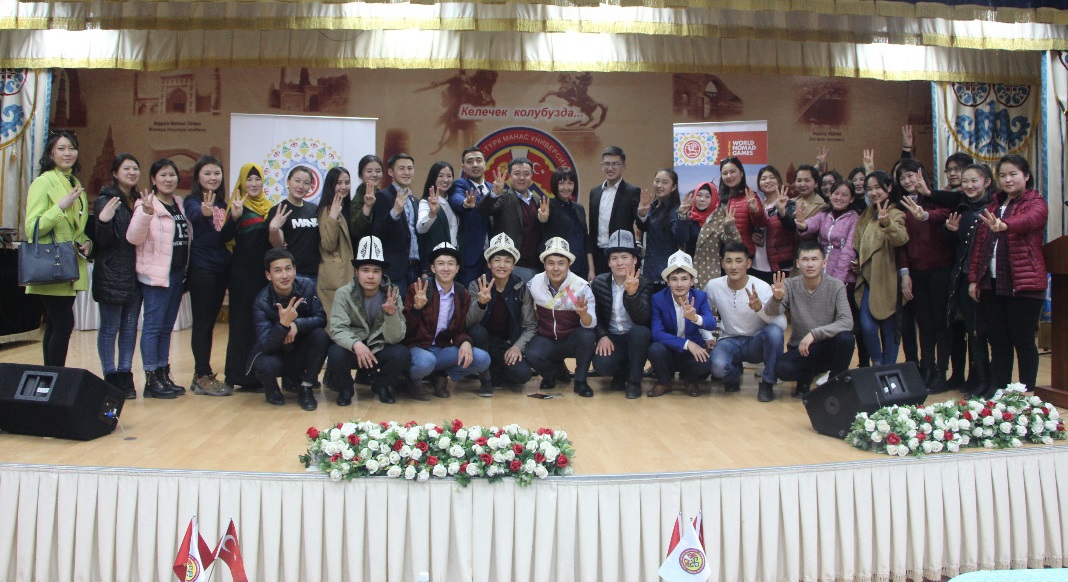 We note that the registration for becoming a volunteer for the III World Nomad Games is to continue from February 12 to March 15. First online registration at www.worldnomadgames.com and a CV are needed. Those who make it to the second round are to be invited for an interview from March 18 to March 28, the results will be announced afterwards.
Prepared by Adinai Kurmanova

Translated by Bermet Kozhoshova