More than 60 Companies Participated in Careers Fair
On May 11 of this year a careers fair took place at the university. The event was attended by the University Rector, Vice-Rector, more than 60 companies and institutions, students and graduates.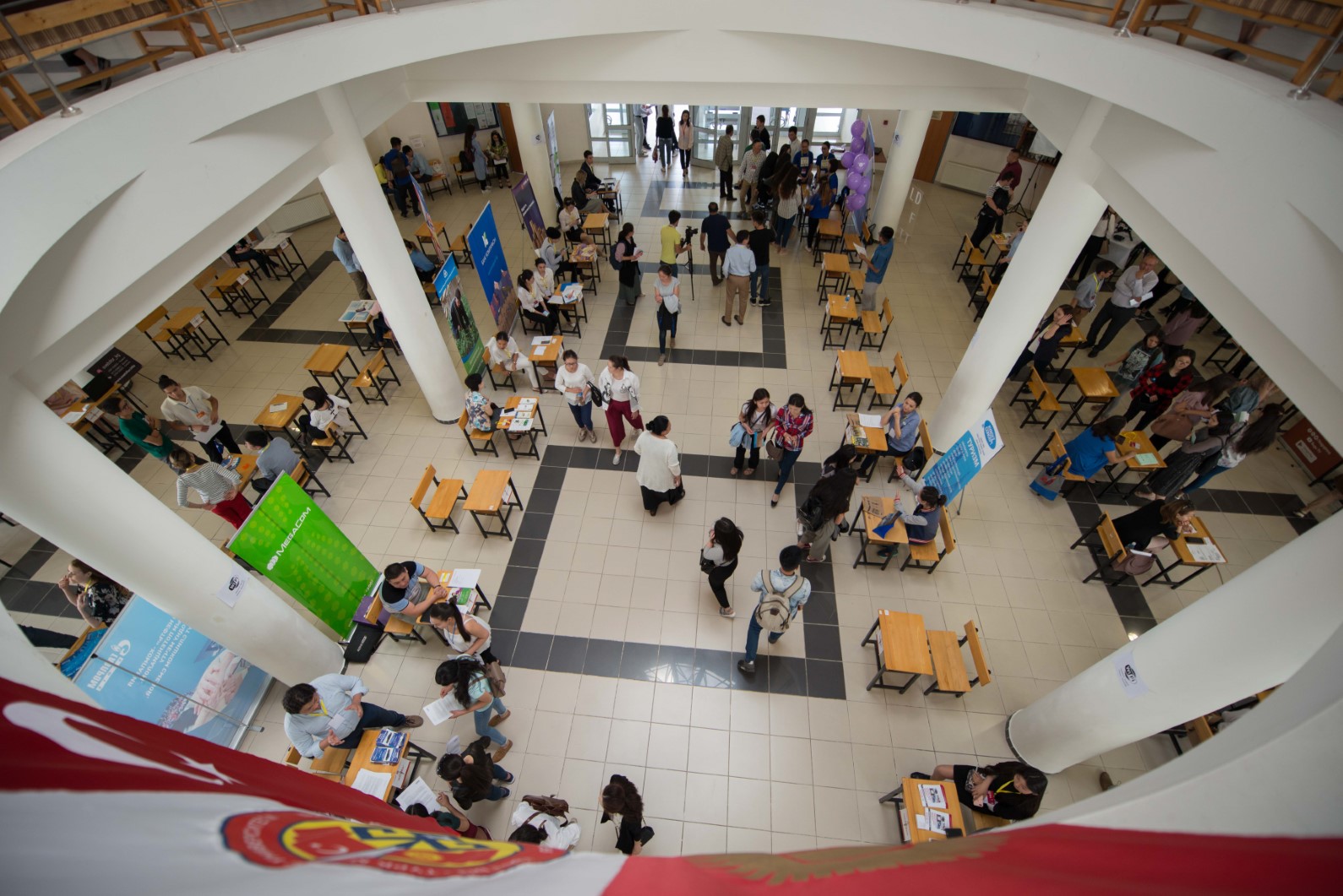 At the event on the first and second floors of the Faculty of Communication the companies were introducing their activities to students and graduates, and suggesting vacant positions. In his opening remarks the Rector, Prof. Dr. Sebahattin Balci, said: "We focus all our efforts on providing higher education to our students so that they serve the nation the best way possible. At present our graduates are working on 5 continents, in 33 countries of the world. We always take pride in our alumni".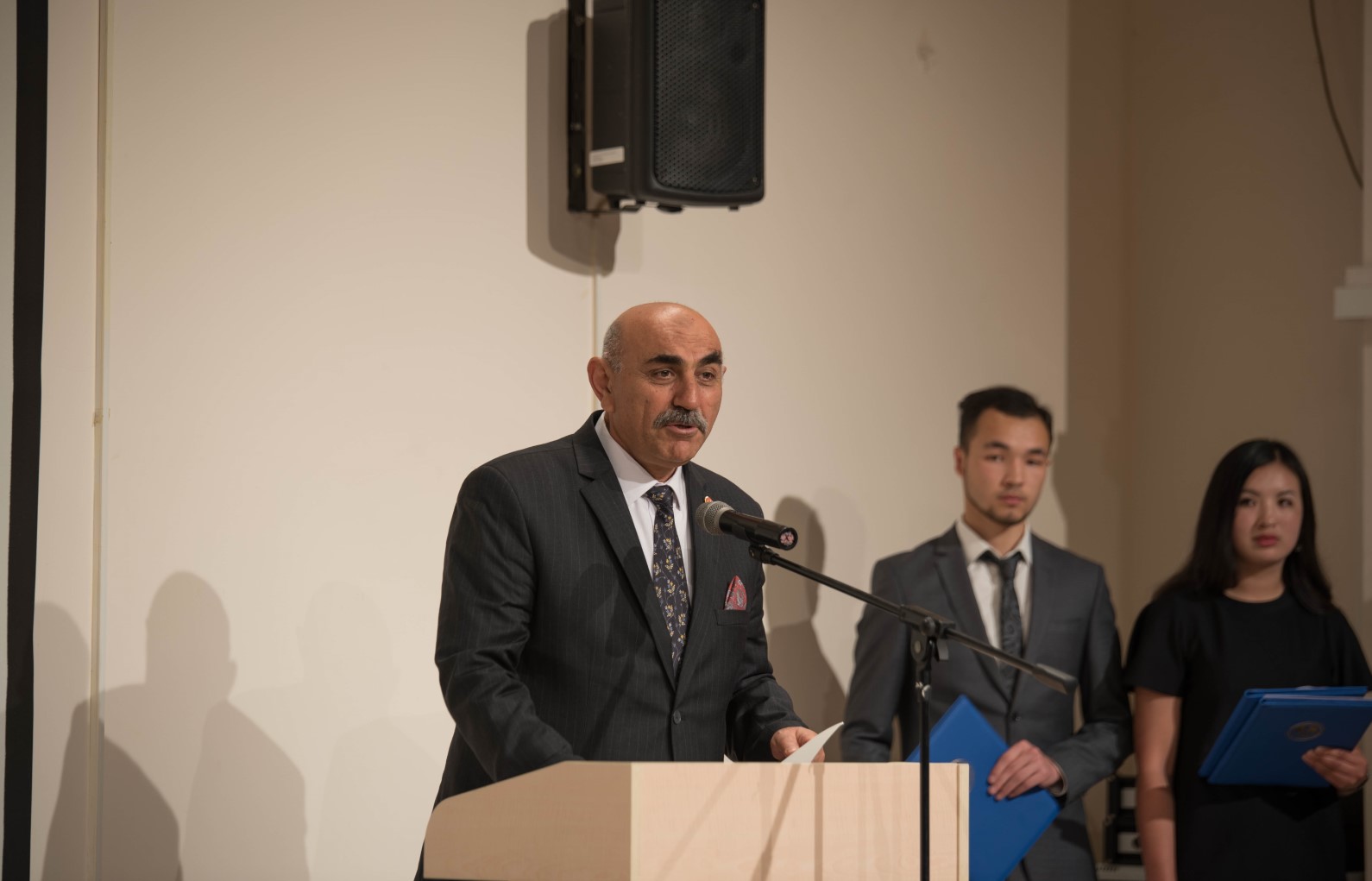 The Vice-Rector, Prof. Dr. Asylbek Kulmyrzayev, noted: "We bear in mind the recommendations and views of companies when providing education".

The Head of the Education Department of the Education Authority of Bishkek, Gulmira Kalyevna, commented: "The graduates of Kyrgyz-Turkish Manas University differ from other alumni by their level of knowledge, discipline, and diligence. We employ your graduates with pride".
Moreover, the stage representative of Azattyk Media, a 2006 graduate of the Faculty of Communication, Zhanybek Sherbolotov, presented some books to the university.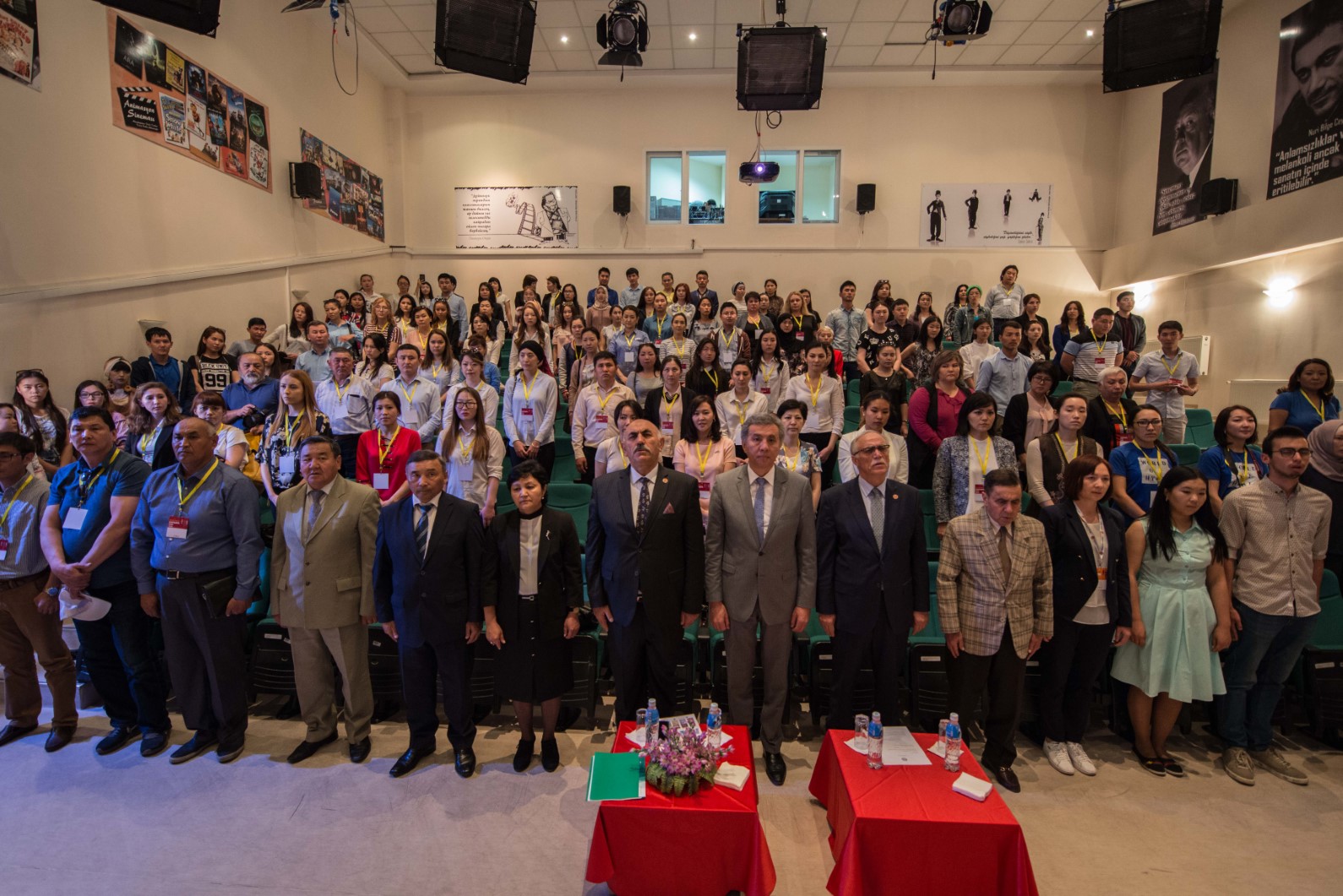 In the final part of the event the Head of the Students Affairs Office and its Branch of Students and Graduates Affairs, Kyial Turdakunova, presented the participants from companies and institutions with appreciation certificates.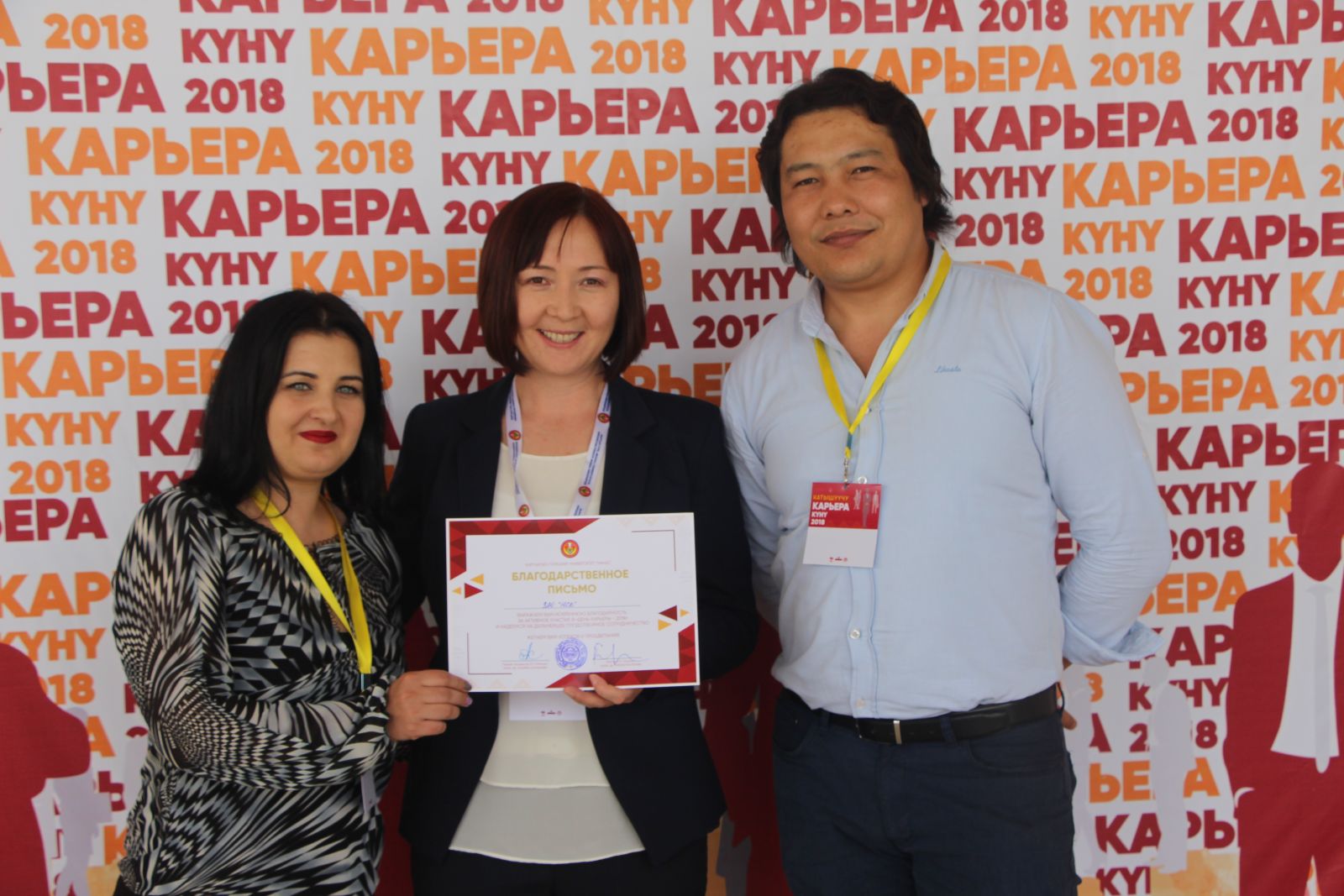 We note that the careers fair has been organized for the second time with the aim to provide students and graduates with an opportunity to find a job, and get acquainted with major companies and institutions in Bishkek.