Manas Cup 2018
On October 13, 2018, the qualification rounds of the "Manas Cup – 2018" football tournament were held in the new sports field of our university. In this game, 8 teams participated, and 4 teams went to the finals. Tournament was realised by Student Affairs Department, the Office of the Students and Graduates Affairs, Graduates Association, School of Physical Education and Sports and by the graduates and other institutions of our university in order to strengthen the cooperation and be healthy through the sport.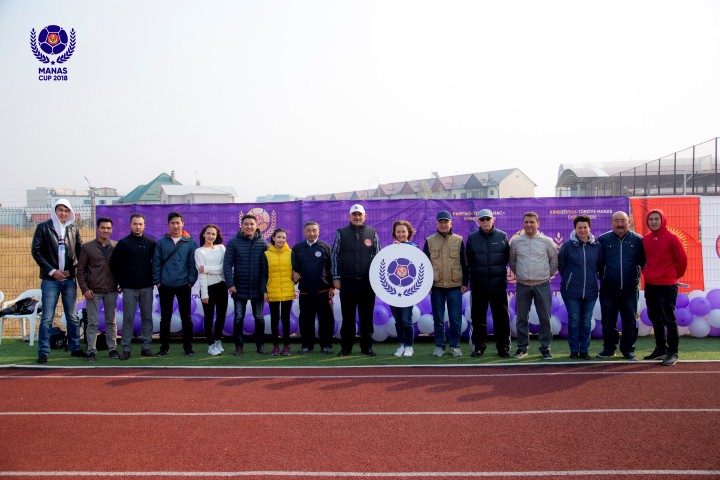 Our rector, vice rectors, students and sports lovers participated. The rector of our university, Prof.Dr. Sebahattin Balcy, in the opening speech informed that graduates of our university always deserve pride, stating success in their next work "always be among the firsts!" He said.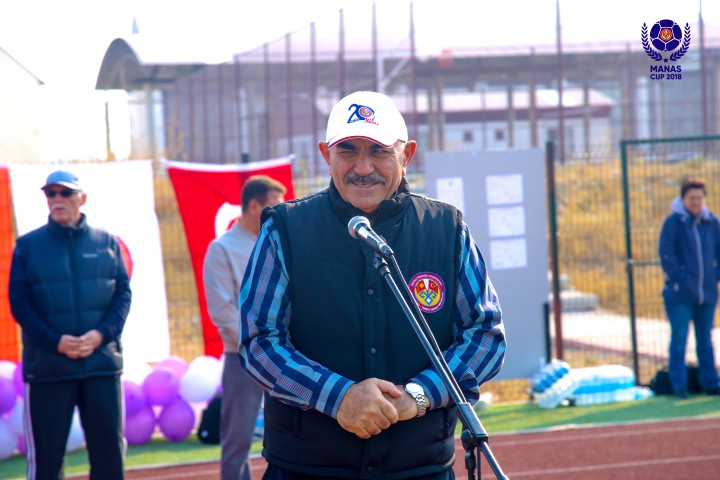 Apart from this, our university vice rector Prof. Dr. Anvarbek Mokeyev also attended and thanked all organizers and wished success for all teams. Every team was consisted from one Manas's graduate, so the Kyrgyz Concept, Private Employers' Association, ELTR, MegaCom, Hayat Regency, Ambassador and KSTU and Kyrgyzstan Commercial Bank teams performed. MegaCom, KSTU, ELTR and Private Employers Association went on to the finals during the very joyous and entertaining game.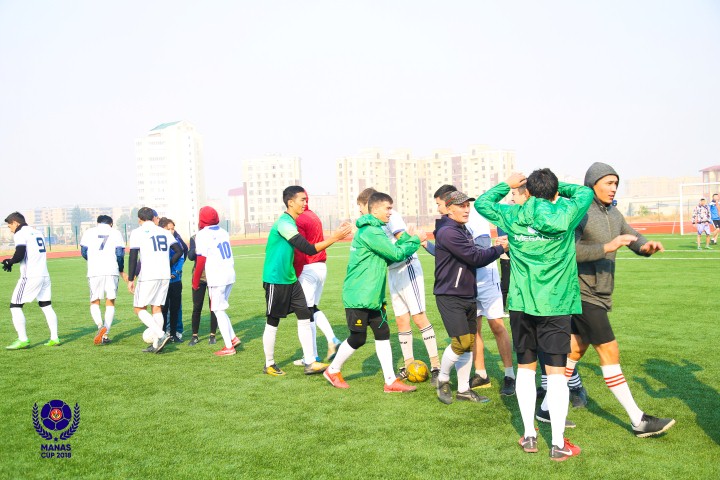 We would like to point out that the teams that have reached the final in the "Manas Cup", football tournament will play for the championship at 10:00 a.m. on October 20th. However, the next matches of this tournament will be held at the end of the second week of September each year.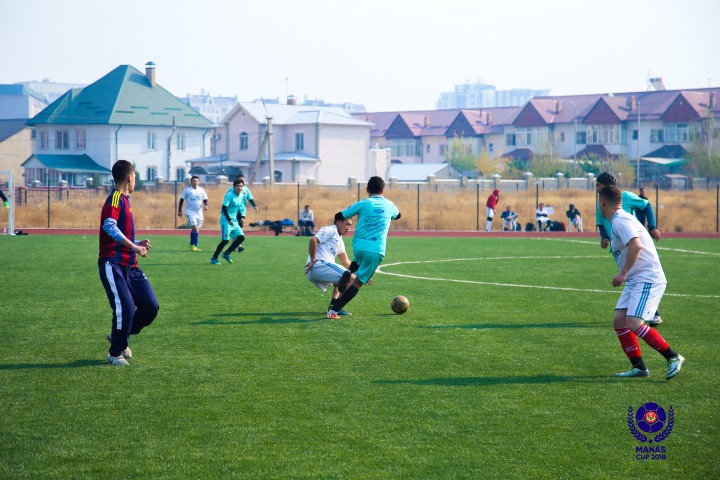 Prepared by Aksaamay Nazarbay
Translated by Timur Bapiev