Conversation evening
November 1, the rector of our university prof., Doc. Sebahattin Balzhy, together with the first vice-rector Prof., Doc. Asylbek Kulmyrzaev had an evening of conversation with students from Kyrgyzstan Higher School of Foreign Languages.
The event took place in the hall named af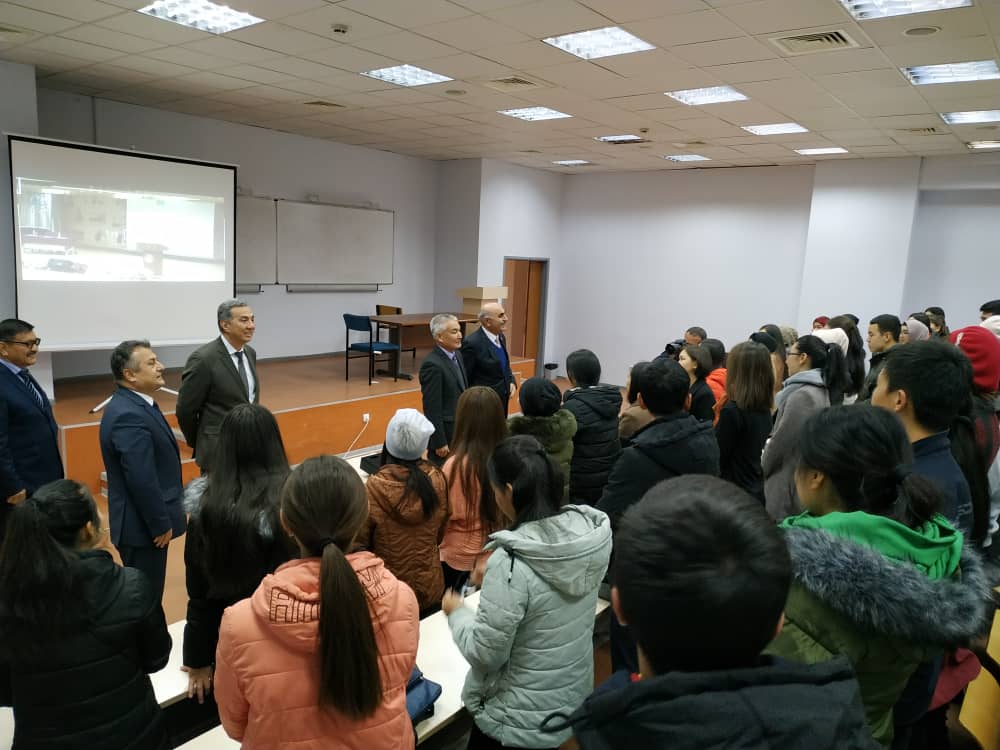 ter K. Tynystanov, as well as in neighbouring audiences. The evening was opened with the performance of the hymns of the two countries, after which it continued with a demonstration video of the educational institution.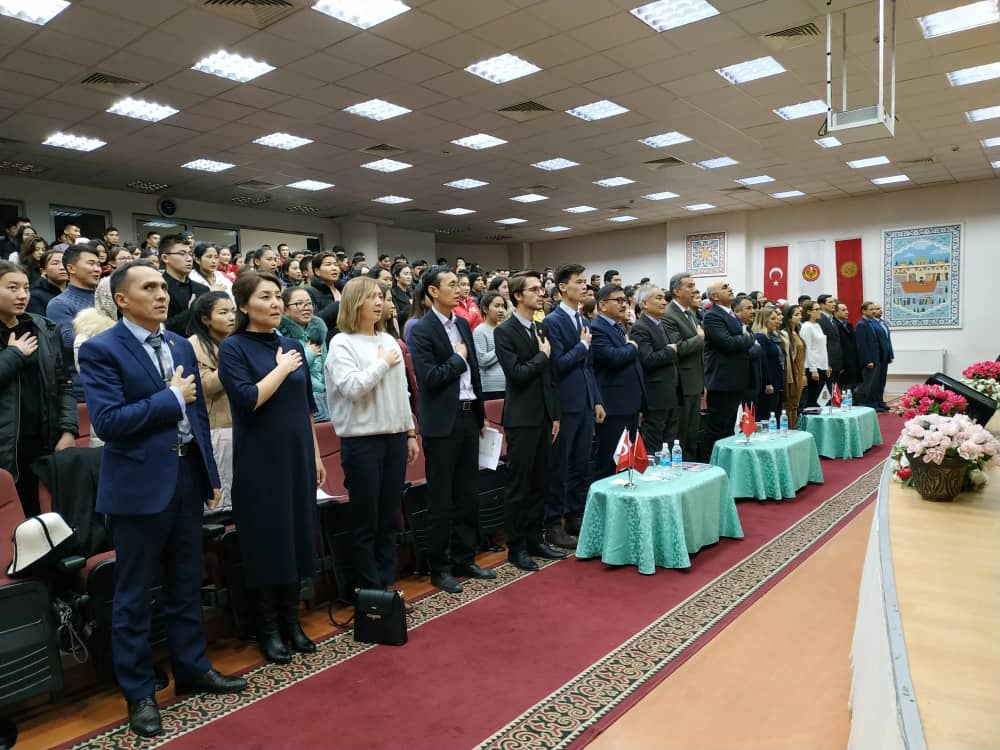 The rector congratulated the students on their admission to our university and wished them success in their studies and added: "Do not miss any of the opportunities offered by the university, do not waste your time. Complete your knowledge, always be aware of what is happening in the world. Once to become a "Manastyk" means to remain with them all your life therefore, carry this name high. Success suits to Manas's students".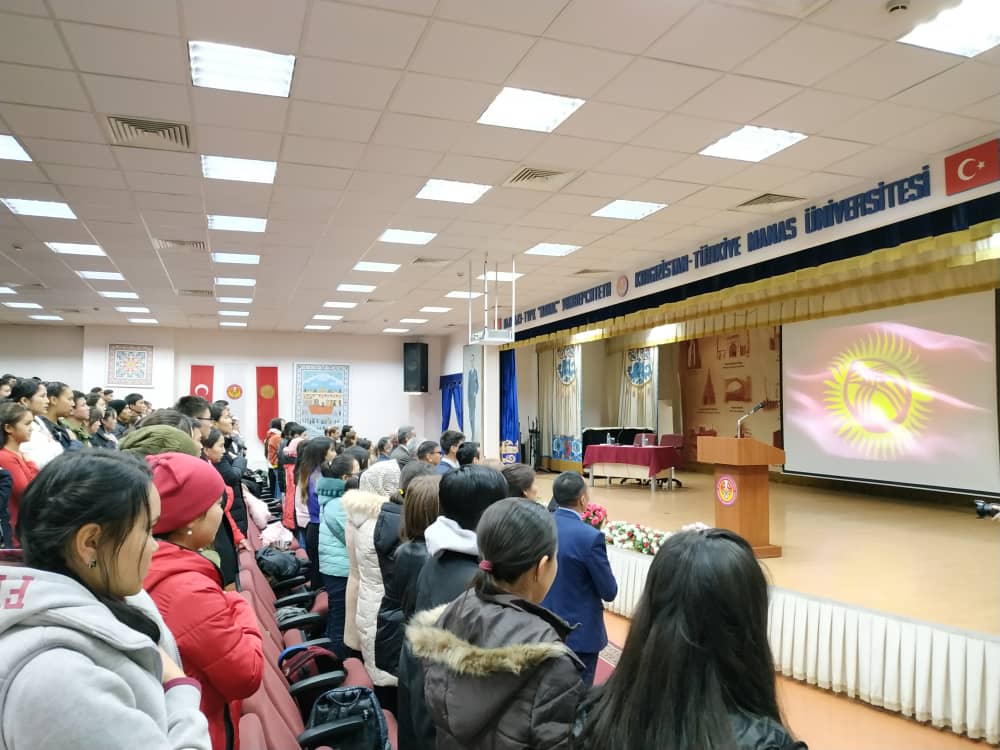 In turn, the first vice-rector prof., Doc. Asylbek Kulmyrzaev in his words said: "The indicators of education include: reading large numbers of literary books, learning foreign languages, interest in theatre, cinema and sports. Life is a continuous struggle. Develop yourself comprehensively. Treat everything at the university with care and pass on to the next generation without damaging anything". At the same time, he wished the students success and expressed gratitude to all the teachers and the leadership of the Higher School of Foreign Languages for their work. The meeting ended with a photo session.
Prepared by Aksaamay Nazarbay Kyzy

Translated by Timur Bapiev