STUDENT CONFERENCE WAS HELD
On 16 November 2018, a conference was organized by the Student Council with representatives from all faculties and departments of our university. Department of Student Affairs, Student and Graduate Coordination Department, Student Council administration, representatives of each faculty and department attended the congress. The conference was held in the conference hall named after K. Tynystanov.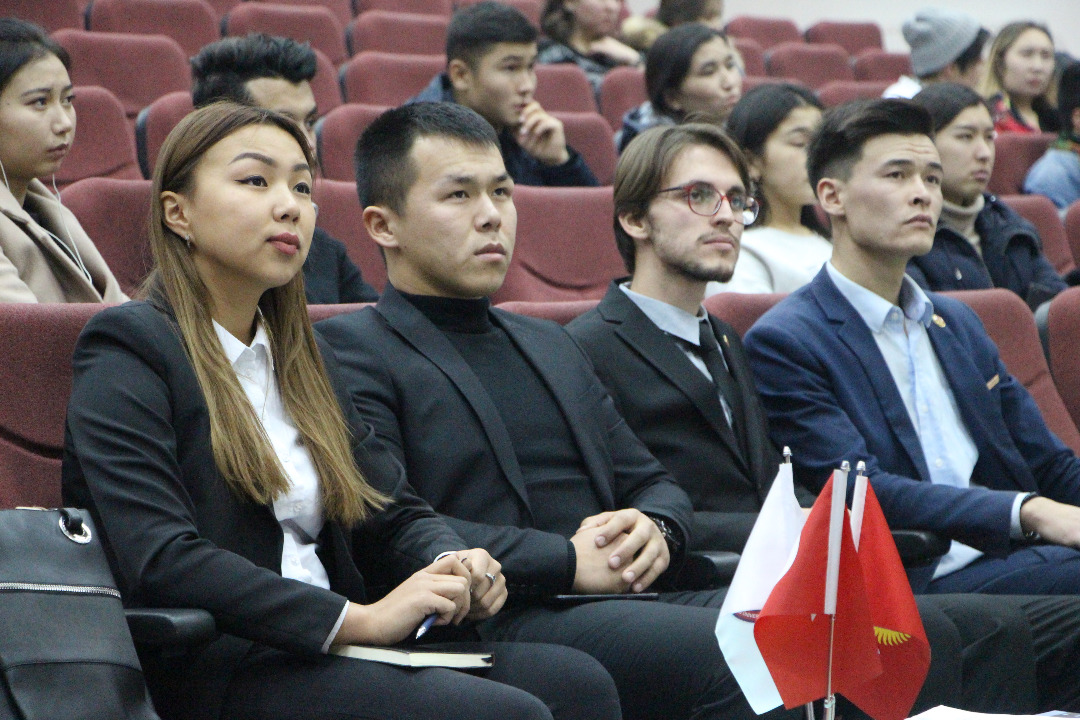 The Congress was held with the performance of Kyrgyz National Dance of the "Manas' Girls" group, followed by a performance of member of the "Marzhan" group Buefiza Turmatova . In the opening speech, the Head of Student Affairs Department, and the Director of the Student and Graduate Coordination Department Kyal Turdakunova gave the information about the website and social media pages of www.students.manas.edu.kg. She gave detailed information on the issues determined by the Government of the Kyrgyz Republic for the "2017-2020 Development of Youth Politics".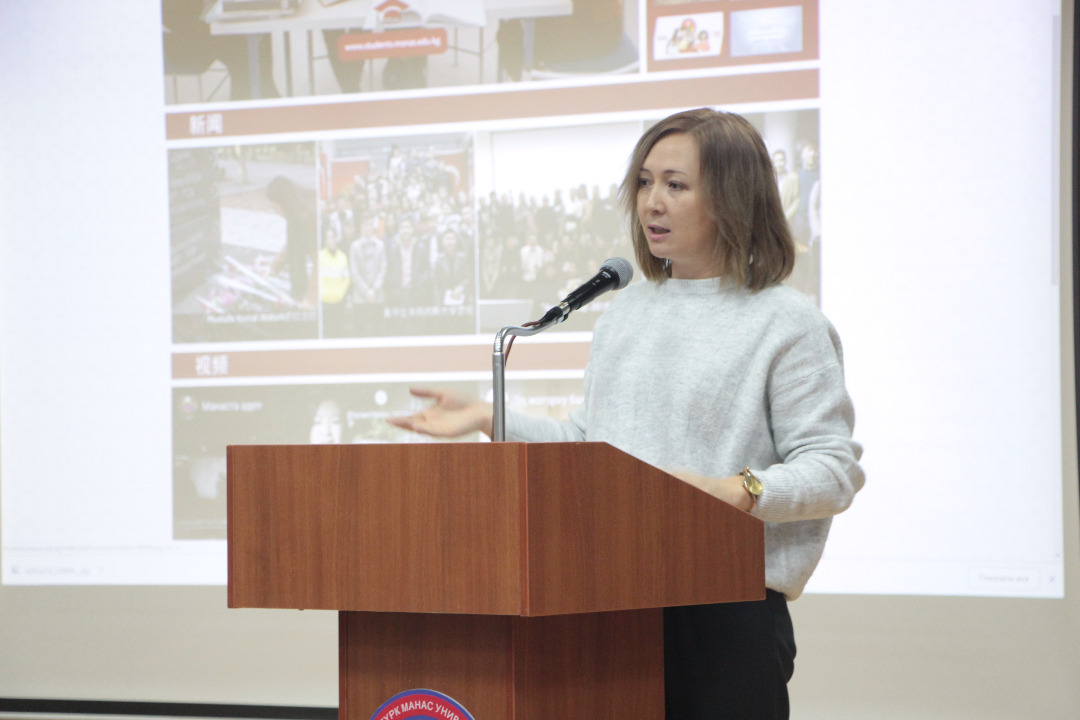 Head of Student Council Nursultan Abdimitalip Uulu: "it is told for good reason, measure seven times, cut once". The purpose of this congress is to exchange ideas with you and to achieve new things together. If you have a problem, advice or suggestion, we will be glad to hear it you without hesitation.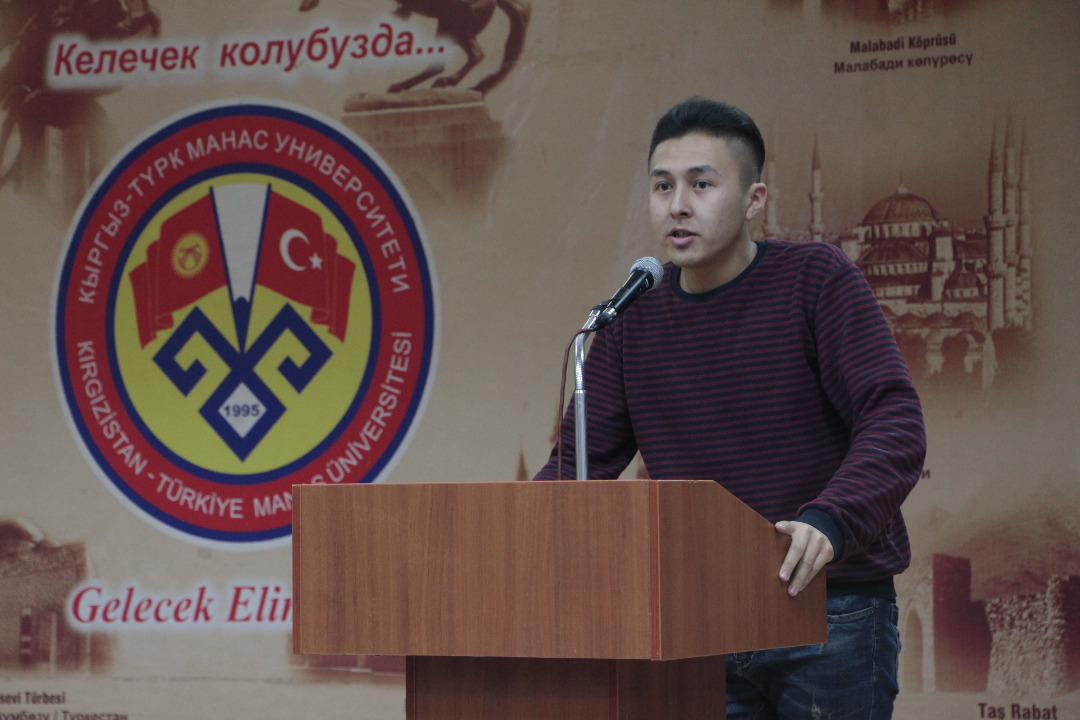 Mesut Can Binzet, Deputy Chairman of the Student Council, called upon the students to work together in the spirit of unity and solidarity and to contribute to the development of the university. Then the faculty and department heads gave information about the projects they were planning to do in the future. The conference ended with the closing speech of the President of the Student Council.
Prepared by: Aksaamay Nazarbay Kyzy

Translated by: Timur Bapiev