Chinese language speech contest was conducted among High Education Institutions of the Kyrgyz Republic
On November 17, 2018 6th Chinese language speech contest was held by Confucius Institute of the Kyrgyz National University. Contest took place among High Universities of the Kyrgyz Republic. Contest consisted of two parts; at fist participants told texts in period of 2-3 minutes which they prepared themselves. According to the conditions of the 2nd tour, participants had to look on a picture which was prepared by jury, and to tell a story. Contest visited 22 Students from 7 regions of our country. Juries were teachers from 4 Confucius Institutes in Kyrgyzstan. In the 2-hour competition, the participants showed their interest in Chinese culture. At the end of exciting competition Muratbek kyzy Ayturgan was proclaimed as winner. She is a 4th grade student, of the Chinese language and literature department in Kyrgyz-Turkish "Manas" university.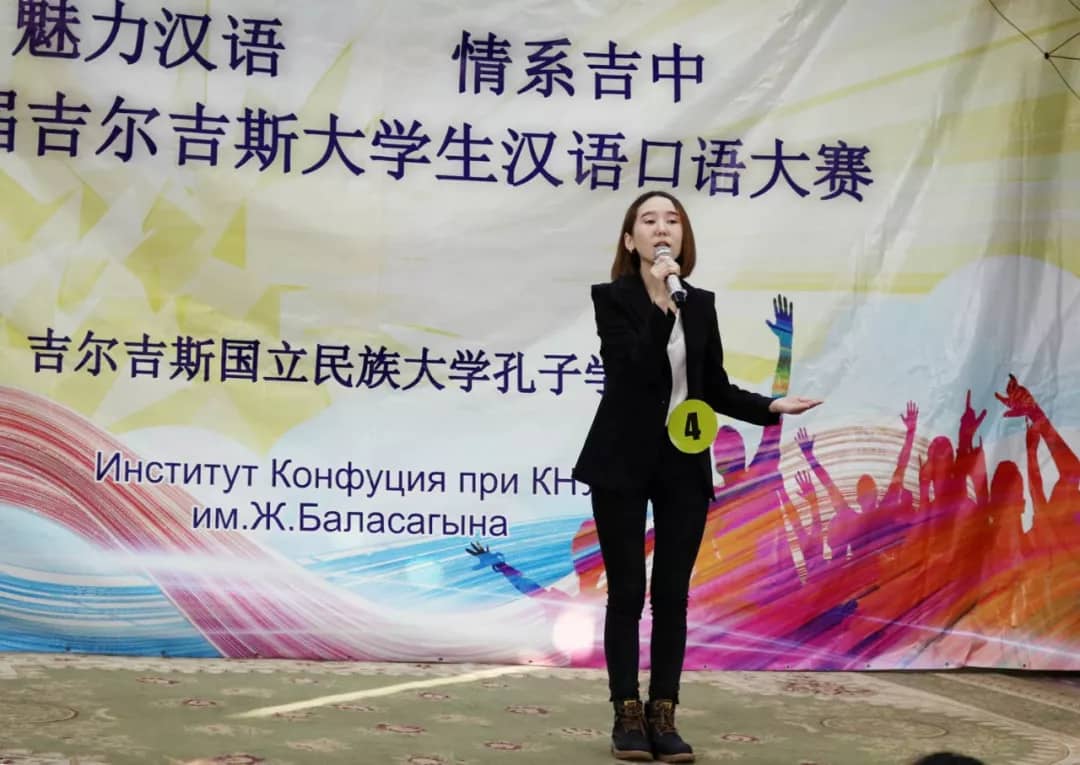 Ayturgan kyzy Muratbek: "There are many countries in the world that are rapidly developing and growing, China is one of most advanced countries among them. The world is full of pleasant languages, but the Chinese language is the most interesting of them". With these words, the winner, Muratbek kyzy Ayturgan started to tell about her life in China. When she first went to China, the Chinese language and civilization had many difficulties, but the support of her teachers and Chinese friends, helped her to become a member of a big family. After completing her undergraduate study, she wants to go to China and learn Chinese better. Then, she wants to return to her country and teach Chinese to the new generations in the best possible way and contribute to the development of her country.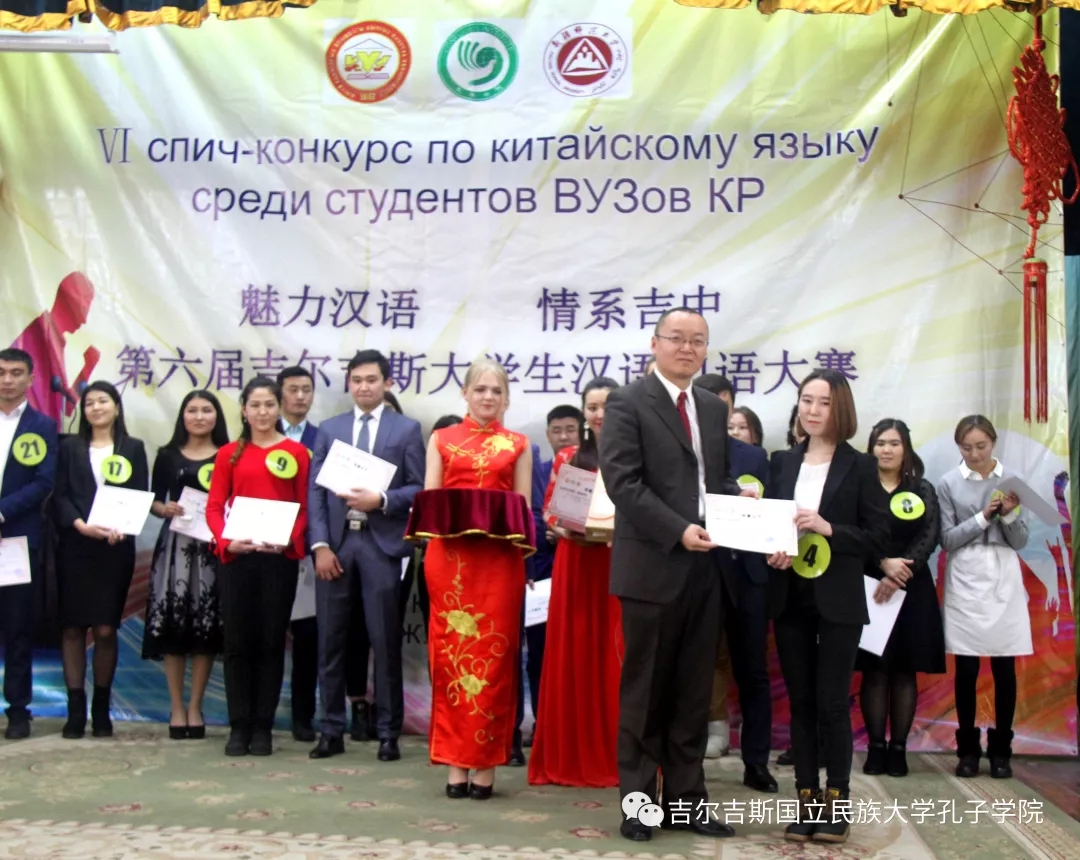 At the end of the competition, An De Yuan (安德源) representor of China at the National University of Kyrgyzstan presented a gift personally himself to the winner Muratbek kyzy Ayturgan. He claimed in his speech: "The competition showed that students' interest in Chinese language and Chinese culture increases day by day".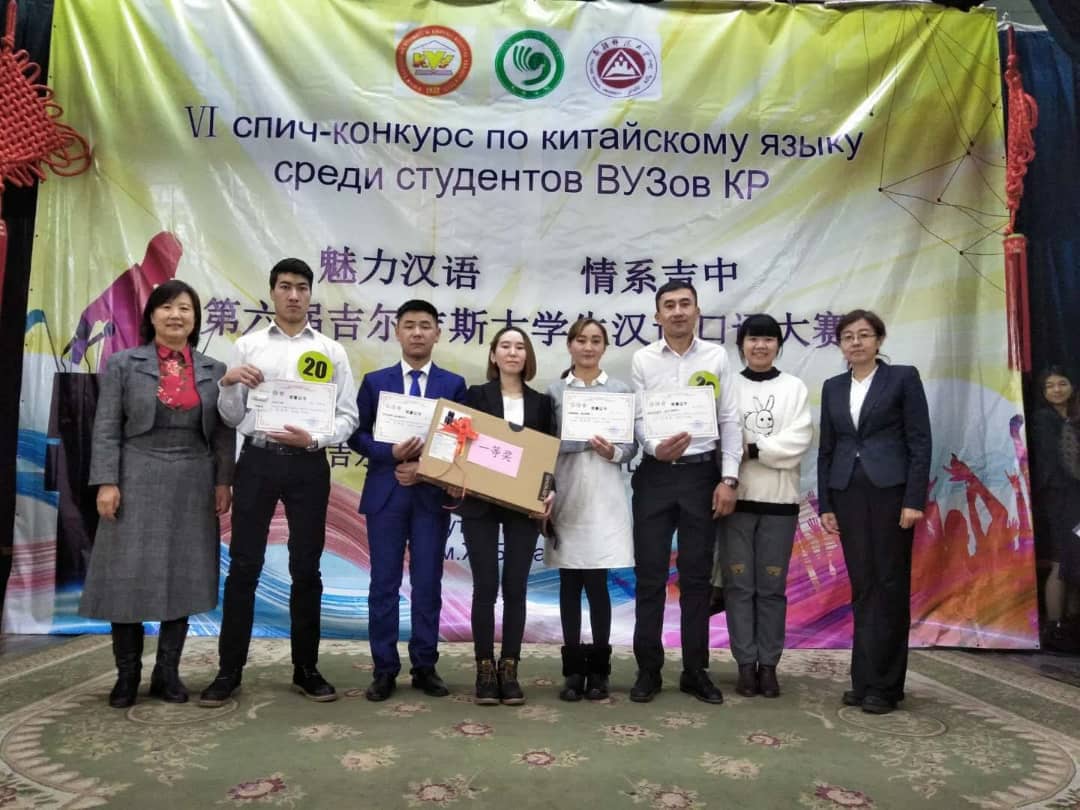 The atmosphere of the contest was full of energy which ended with a photo shoot.
Translated by: Timur Bapiev