Unblock your potential
On December 25, 2018, a seminar was organized by the Biolife Club of the Student Council at the Conference Hall named after K. Tynystanov. The guests of the seminar were Abdyrahman Sulaymanov graduate student of the OBSE Academy, and Altynbek Abzhaparov entrepreneur.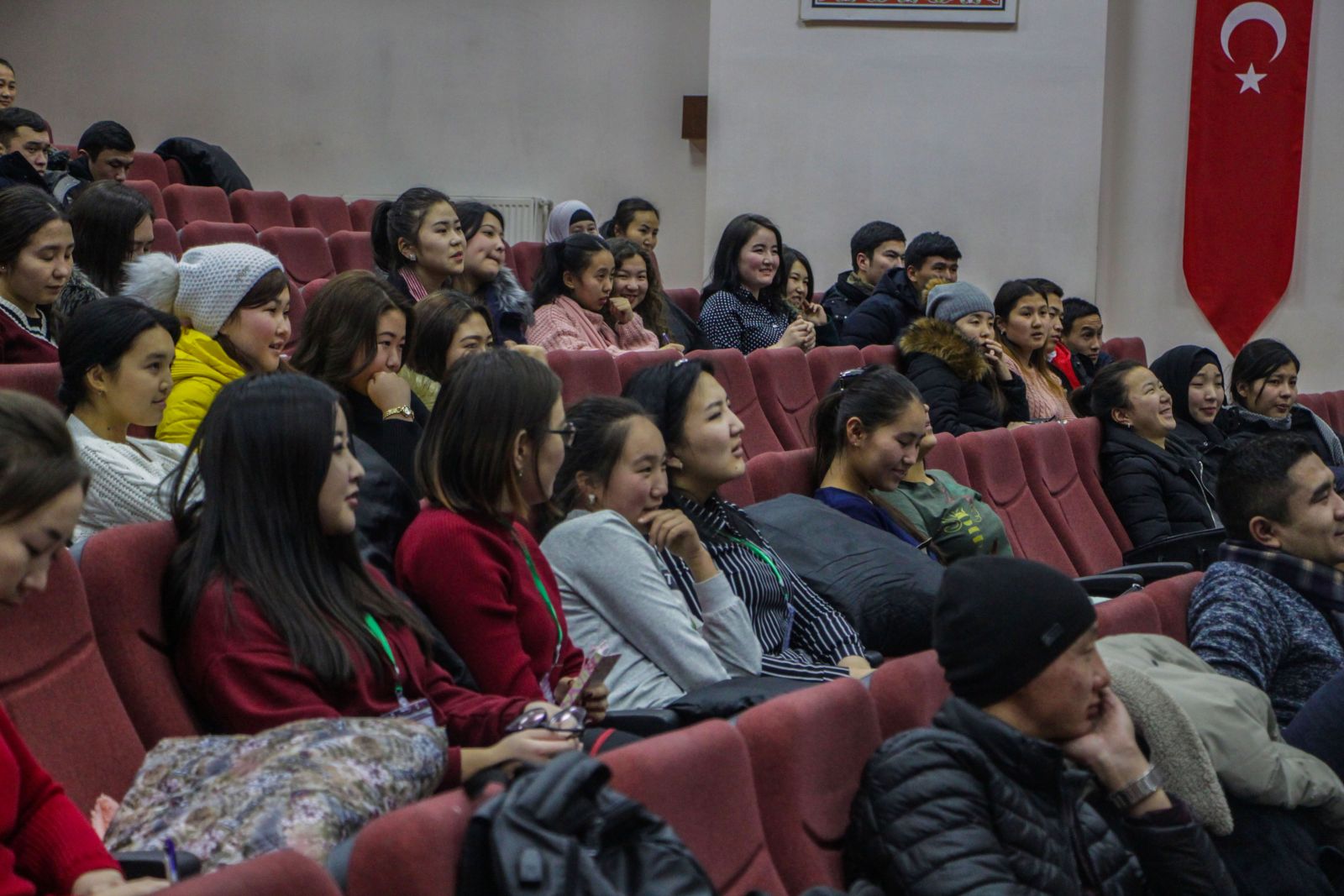 First, Abdyrahman Sulaymanov held a seminar on the theme "Ways of keeping in mind" or "Mnemoniсs". In order to keep things in mind for a long time, visualization can be done by methods such as sound association, acronym, repetition, mind map, and these capabilities can be improved. Abdyrahman Sulaymanov: "Each person has the same opportunity to keep in mind. It is in our hands to use a good strategy to develop this characteristic, and to keep new information in mind".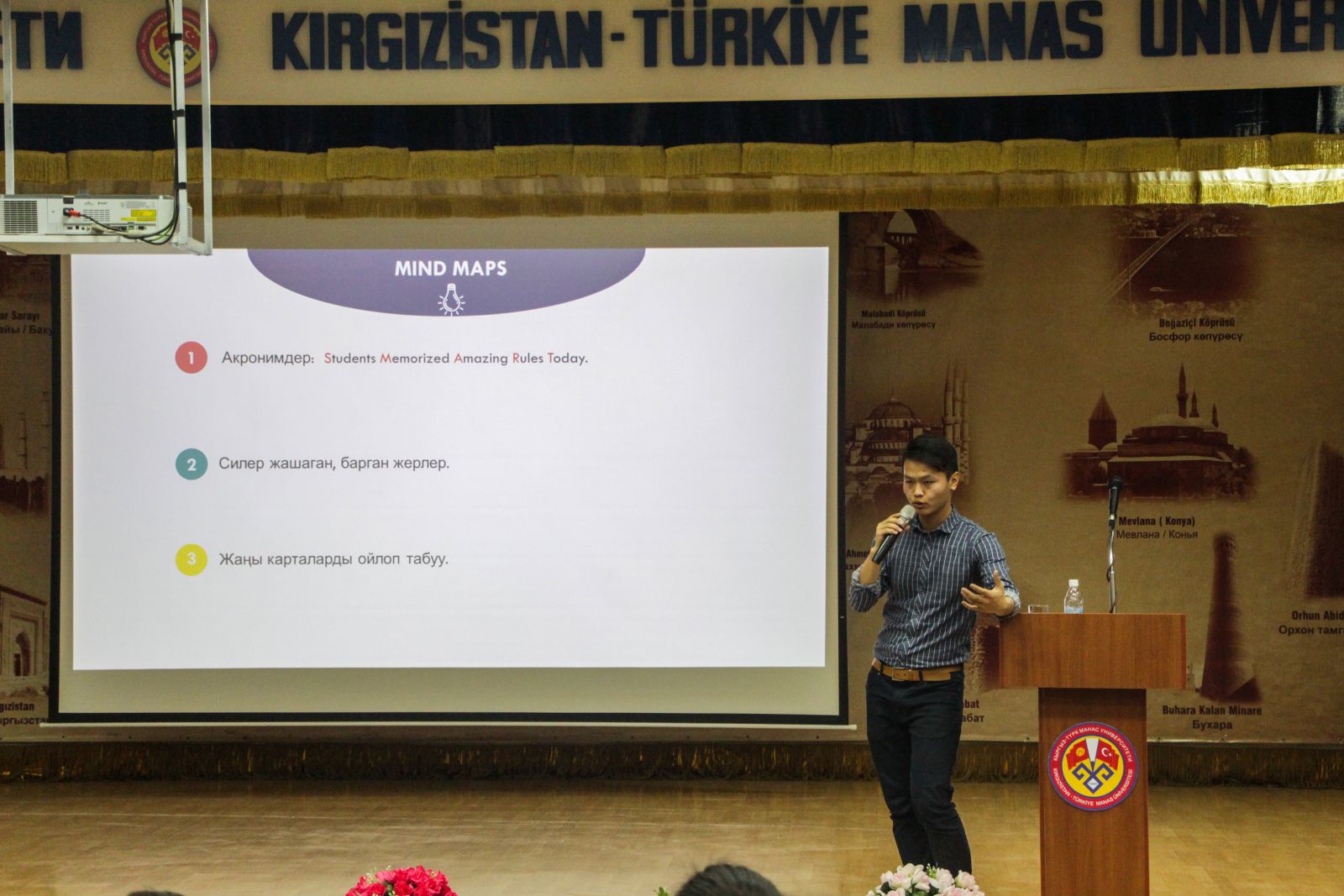 Later, Altynbek Abzhaparov, the owner, actor and dancer of his own business, shared his life experiences with the students at the seminar "Progress is inevitable". He said that human beings must build the right circle of friends, that they are not timid and that they should be open to innovations so that they can progress and that they can have success. Also, Altynbek Zhaparov told: "Every man has a great potential. For this reason, it is imperative that we discover and realize this potential and use it".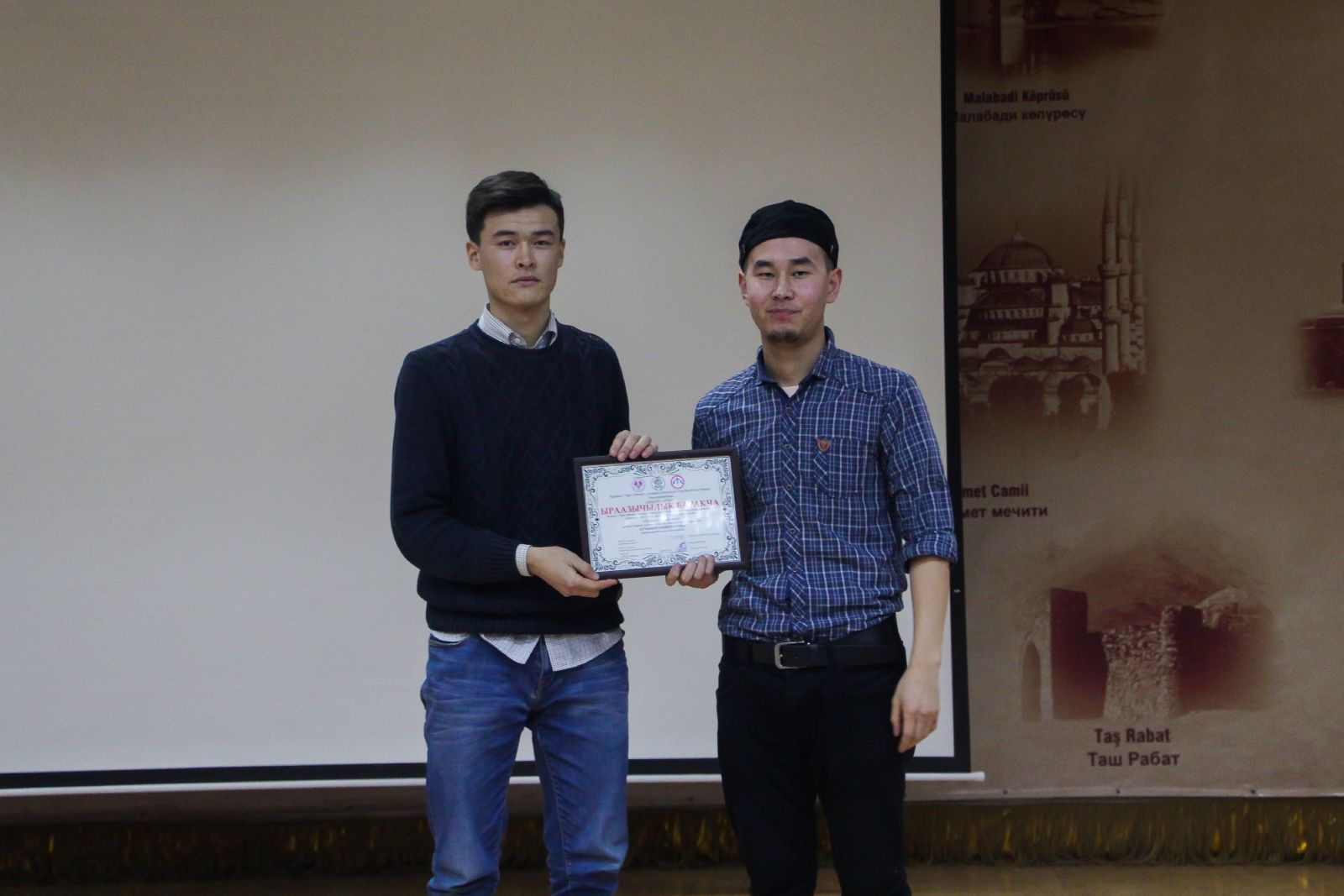 The seminar ended, after the speakers of the seminar were awarded with certificates of the appreciation.
Prepared by Akymbaev Altynbek
Translated by Timur Bapiev