Summer practice program in Germany for the students
On March 4, International relations club together with Students Council organised seminar on the theme "Summer practice programs in Germany for the students". The seminar took place in the conference hall named after K. Tynystanov.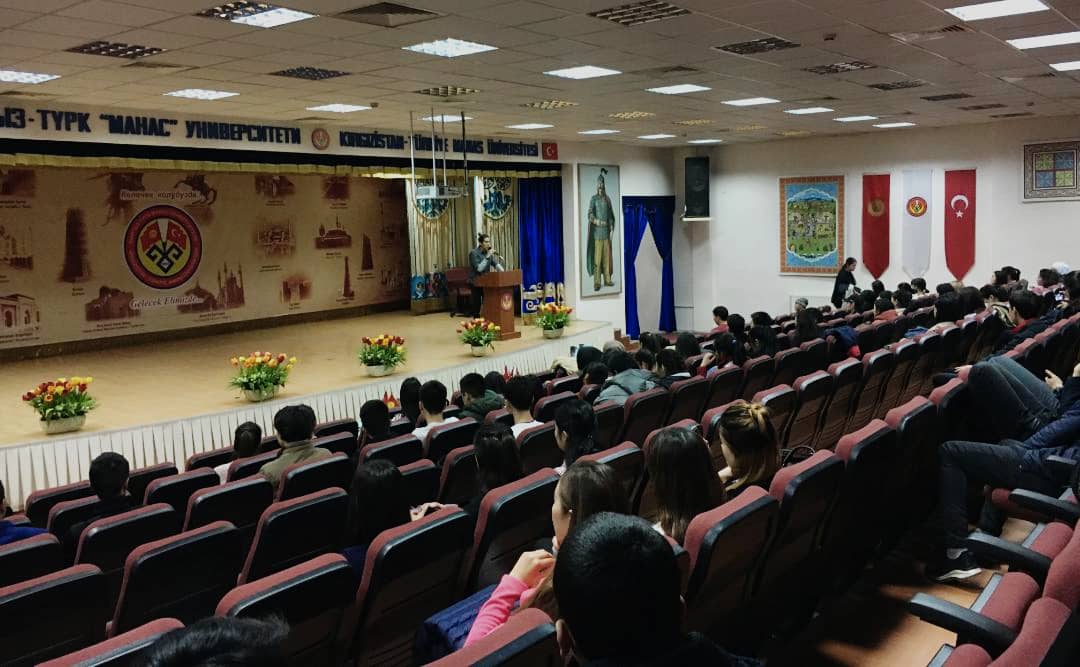 The speaker of the seminar was founder of the ReiseKG company Kursant Gulzhigitov. In the opening speech he told that: "If you want to see the world and travel in the Europe, the summer work in Germany provides good chances for you". During his speech students received answers to the questions that interested them.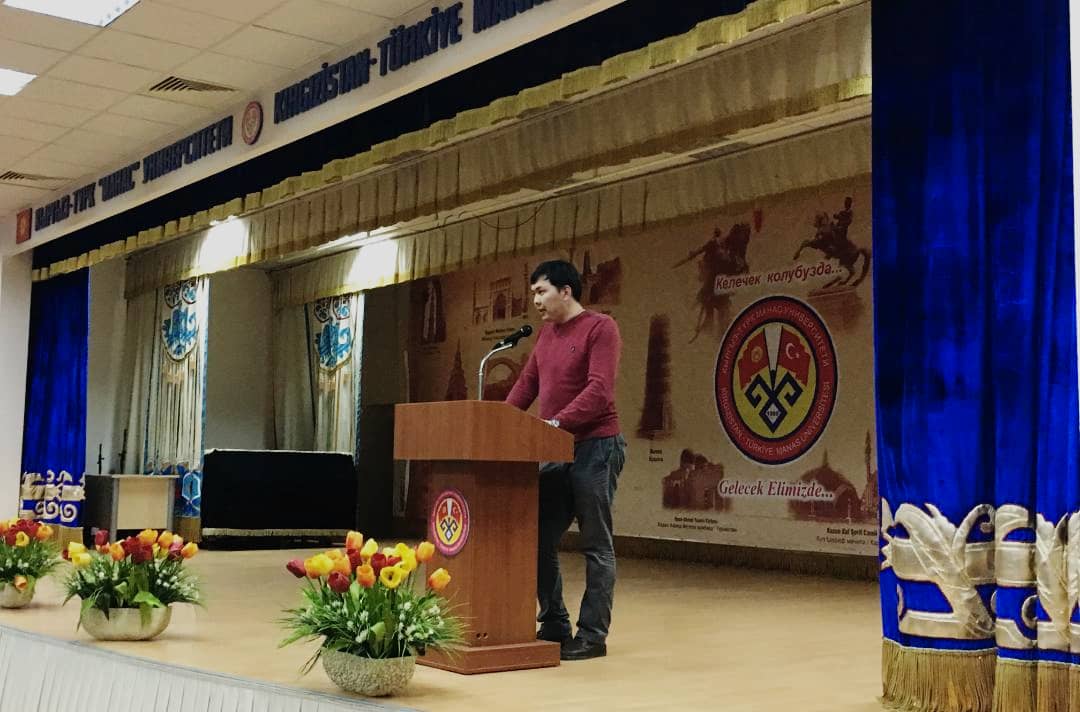 The students who were the most active were given gifts from the ReiseKG company. There were 5 active students who got gifts, 4 cups and 1 flash card.
At the end of the seminar, chairman of the Student Council Nursultan Abdimitalip uulu expressed his gratitude for organizers the of seminar, and thanked Kursant Gulzhigitov with the certificate of appreciation.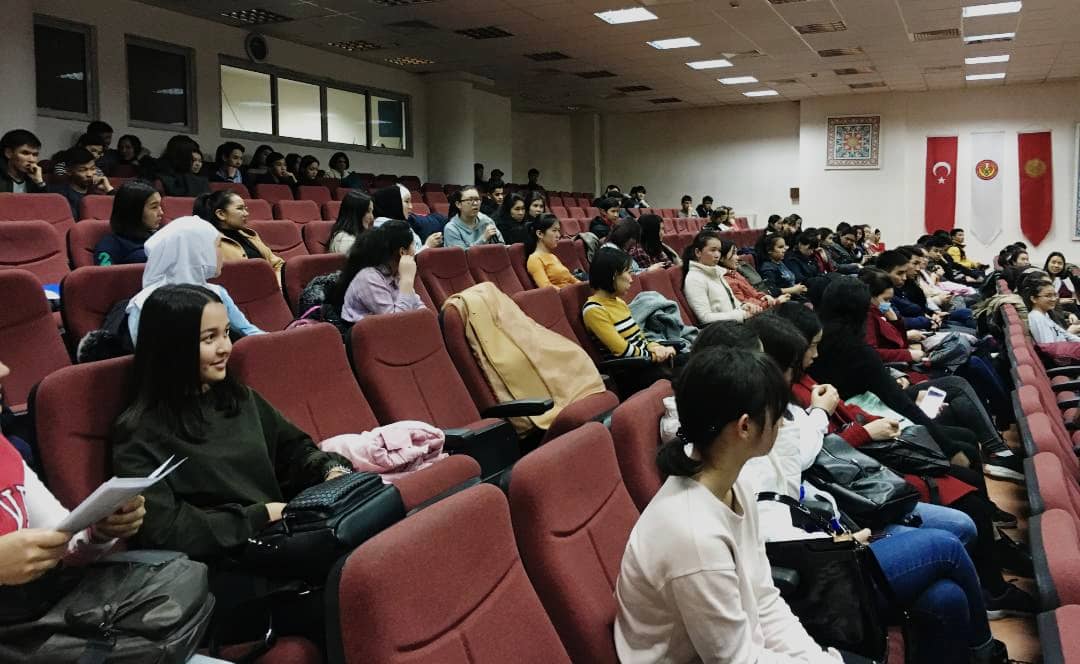 Recall that, International Relations club is one of the university's student clubs which provides various activities such "Movie club", "Diplomatic Meetings", seminars with ambassadors etc., under the Student Council.
Prepared by Timur Bapiev