"Day of career – 2019" in the Theology Faculty
On March 13, the day of career was held for the students of the Theology Faculty. The event was visited by the President Prof. Dr. Sebahattin Balcı, Vice-President Prof. Dr. Anvarbek Mokeev, the dean of the Theology Faculty Prof. Dr. M. Köylü, the academical staff of the Faculty, representatives of the companies and students.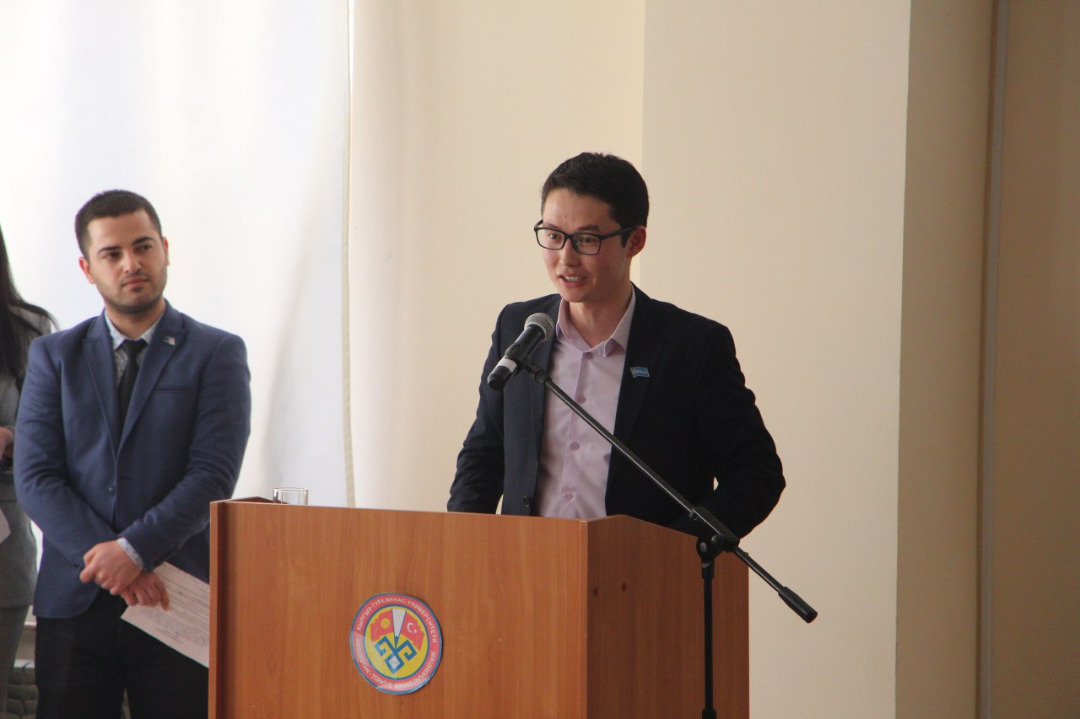 The President of our university Prof. Dr.Sebahattin Balcı told that: "We need all, technologies, engineering, science but religion has special meaning. Because, religion brings up people who can be role model by their knowledge, life and job. However, nowadays, the state of the of Islam is poor". Therefore, hope doesn't come with a pill but comes with a religion.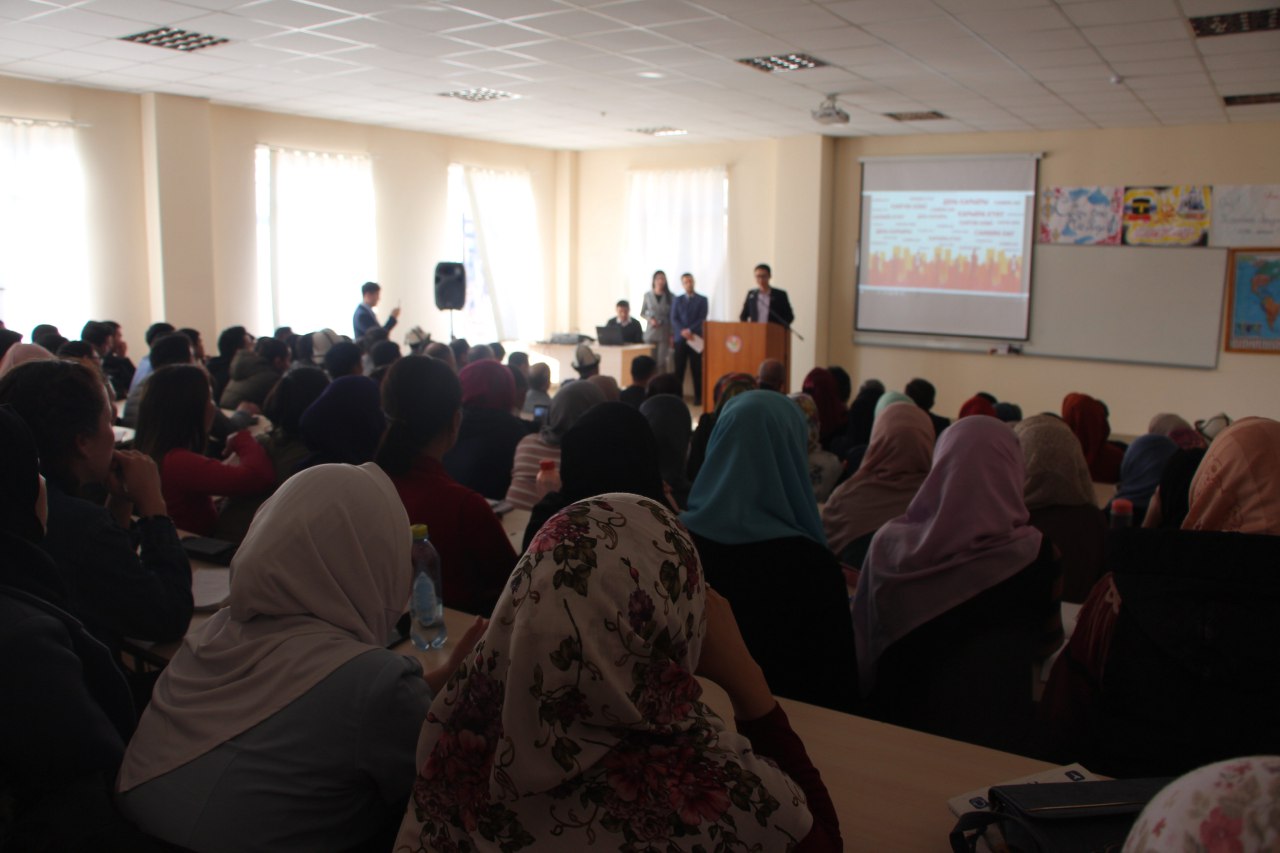 The representative of the Religion Affairs Commission related to the President of Kyrgyzstan Samir Tursunbekov informed in his speech that Islam is very important for our country and they are always ready to cooperate with universities. The program continued with speeches from the representatives of the companies. Each company thanked the administration of the university for inviting them and called upon students to have a probation period and engage free vacancies.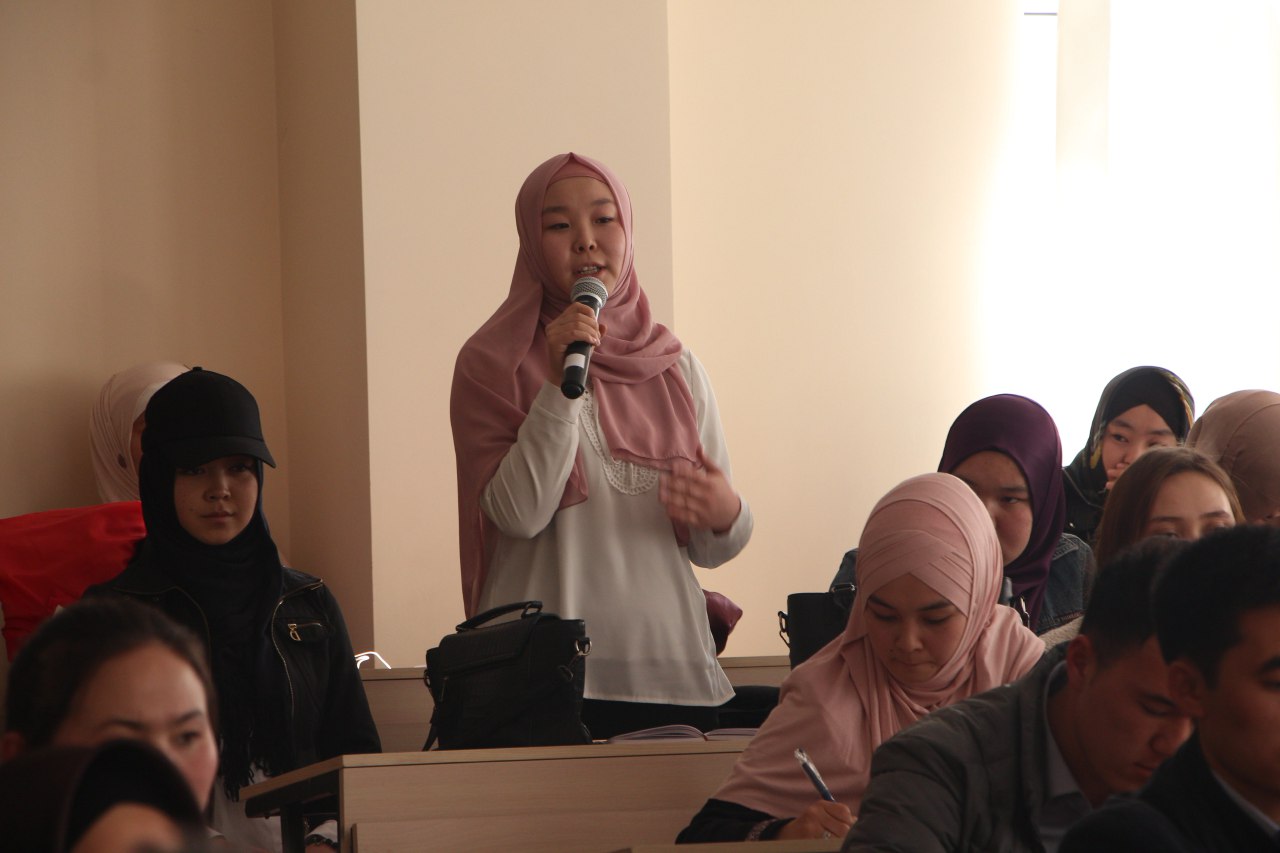 Recall that, previously on February 27, such kind of event was held at the High School of the Tourism and Hotel Management.
Prepared by Nurzat Kazybekova

Translated by Timur Bapiev